The first week of August is a busy time on Nantucket and one of the highlights is always the Nantucket Historical Association's Antiques & Design Show of Nantucket.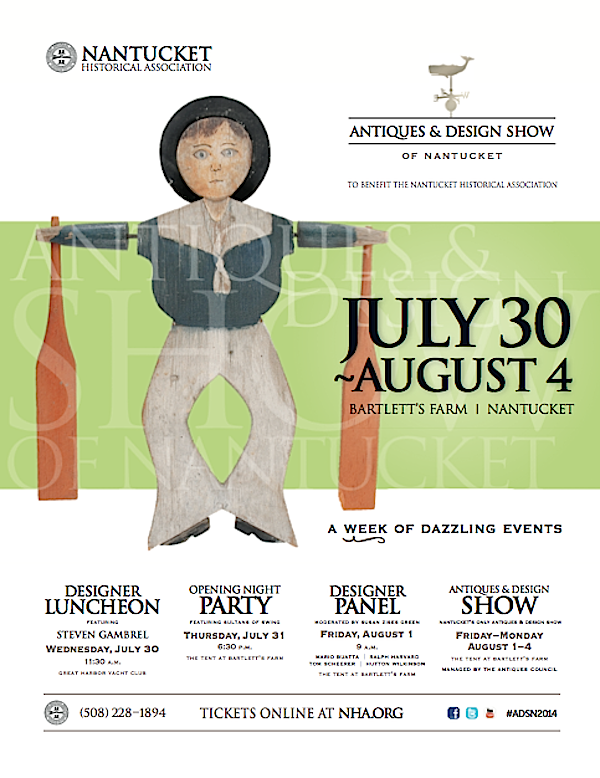 Ana Ericksen, who chairs this year's show with husband Michael, brainstormed a new addition to the event. Inviting local designers and shop owners to create tabletops in the entry of the tent, "A Perfect Setting" is a welcome element to an already stellar venue. Designer Trudy Dujardin, with offices on Nantucket and in Connecticut, is known for her eco-elegant interiors. Focussing on a nautical theme, she started with an indoor/outdoor navy linen,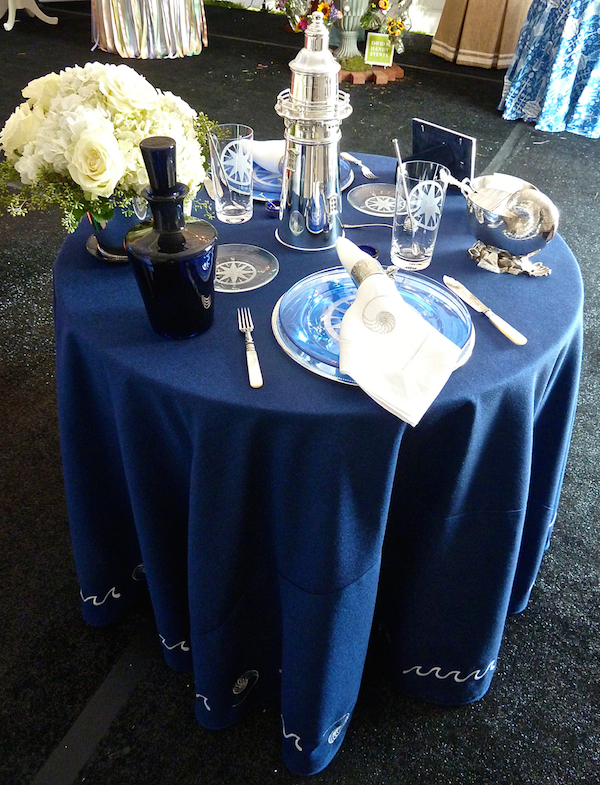 embroidered with waves and the firm's logo of a chambered nautilus on the hem, also appearing on the napkin.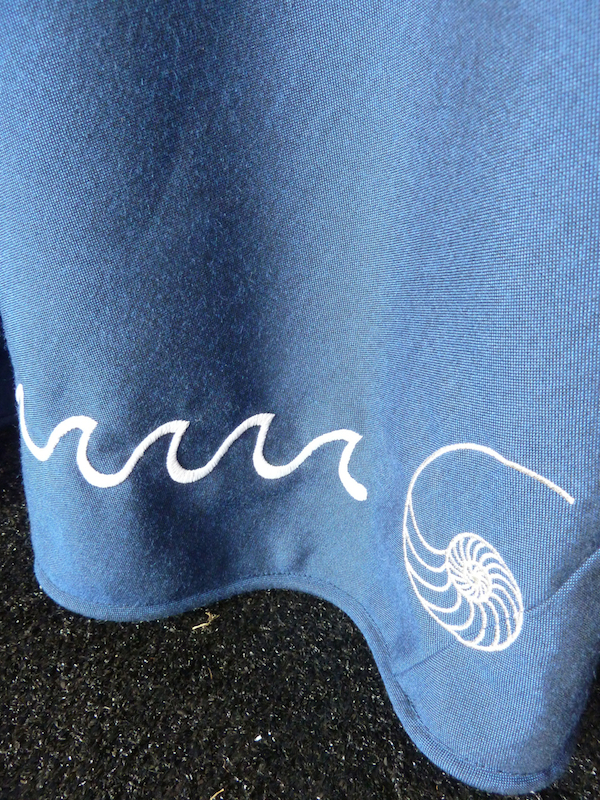 A mix of vintage hotel silver from Trudy's personal collection and antiques join her new crystal collection debuting imminently. Engraved with her signature compass rose, the collection will be available in ink (decanter), blue (dinner plate) and clear (bread plates).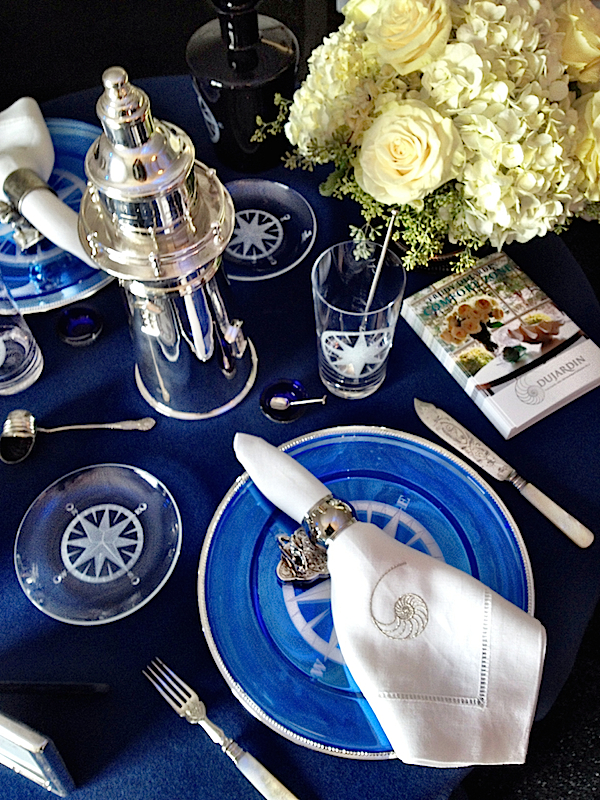 We'll be talking further with Trudy this week to discuss her new book, Comfort Zone, coming out next month, More blue and white appeared on the table by Placesetters party rentals.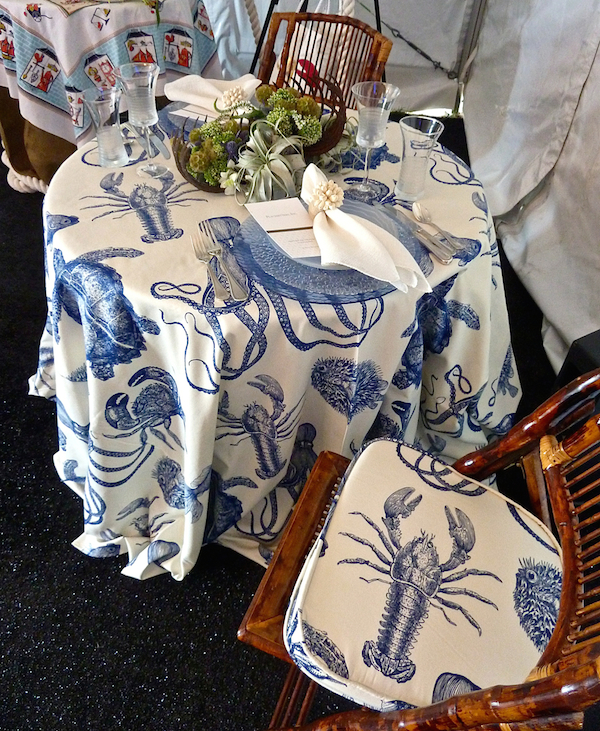 Working with caterers, wedding professionals as well as event designers and planners, Placesetters has a wide range of inventory to create memorable tabletops.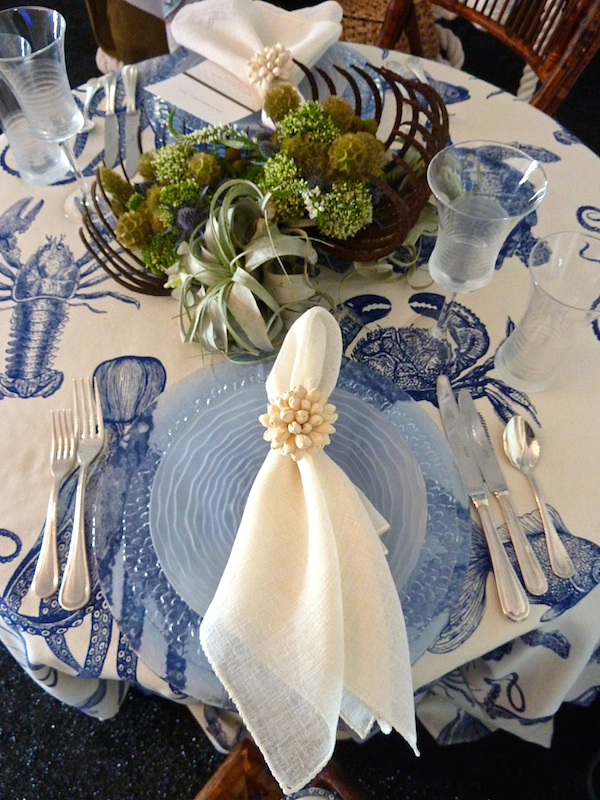 While David Handy works on events up and down the east coast from his NYC base, he maintains a strong summer presence on Nantucket. He not only contributed a table for A Perfect Setting but orchestrated the design for the overall show and the newly expanded (and sold out) opening night reception. His table was a casually charming theme of outdoor entertaining.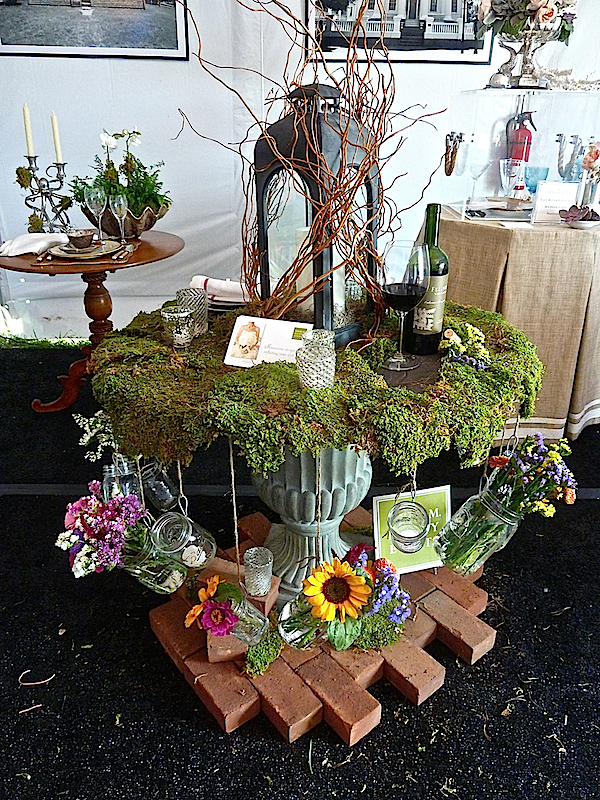 Mason jars are having their moment for cocktails, desserts and as country chic receptables for flowers, as David demonstrated here.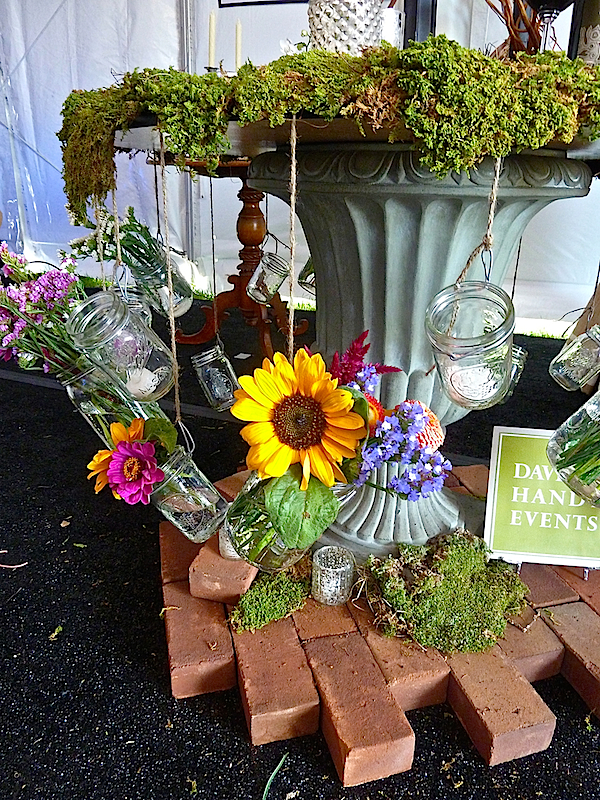 A favorite on-island destination for home design is the J. Butler Collection. Since 1998, Jeffrey B. Haines' shop has been a chic source for vintage upholstery, antique furniture, accessories, table top, hostess gifts and more. His table perfectly expressed the stylish unexpected mix you find when visiting the shop.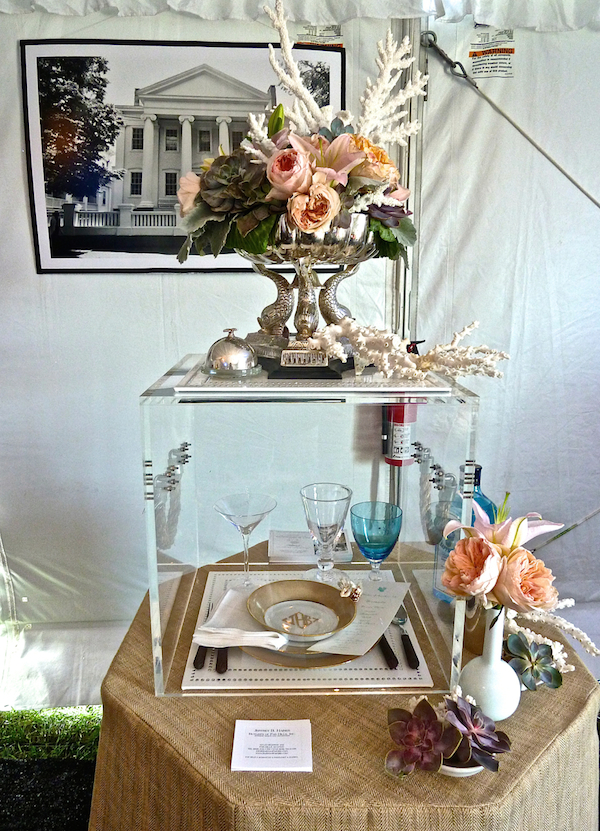 Island themes of sand and sea could be seen in the handsome gold toned monogrammed placesetting set against the blues in the crystal, menu and that perfect prop – the Bombay gin botle.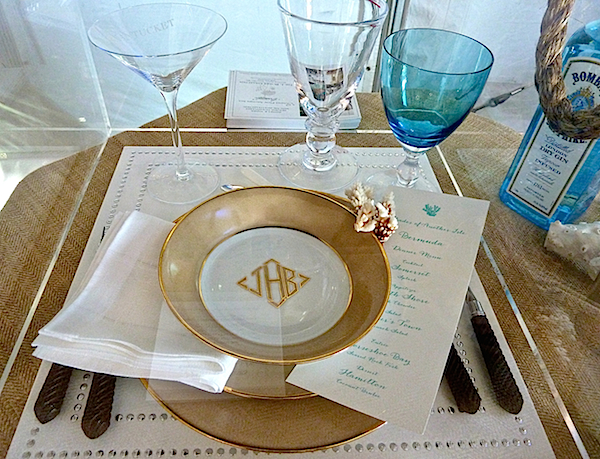 Island hoppers flock to Current Vintage for Elisabeth English's eclectic collection of vintage clothing, accessories, home furnishings and wine. Their playful table reflected their lifestyle offerings and passion for the past.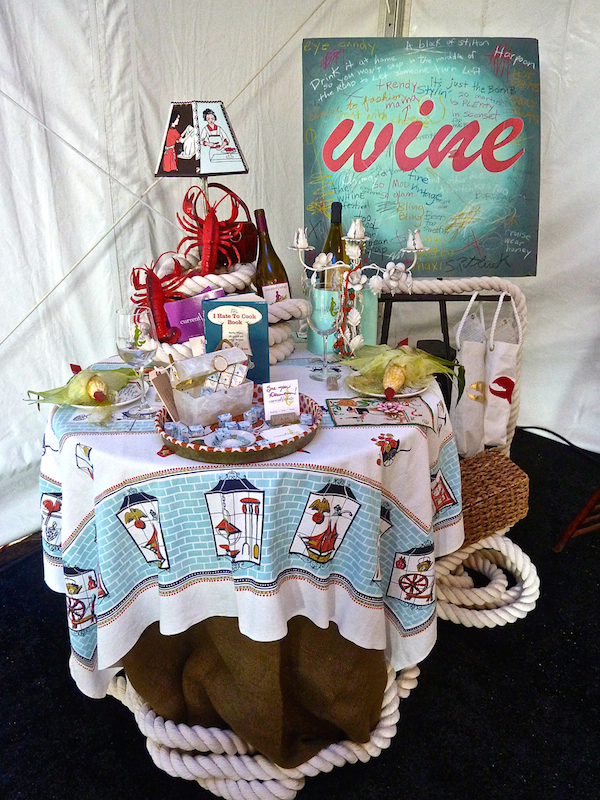 The Peg Bracken cookbook was a definite flash from the past.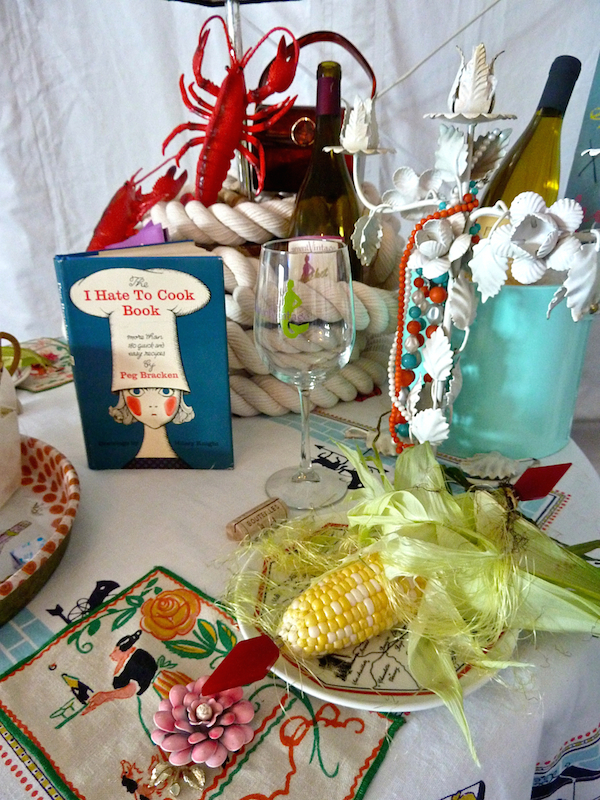 With a busy day and evening on island, I didn't have a chance to share all the tables so stop by later today for part 2 of a Perfect Setting.