Anyone who has a pet in their life knows all about the unconditional love they provide. Perhaps that's why even the most curmudgeonly human can turn sentimental with regards to their beloved animal companion. We've shared before the compelling connection between designers and their dogs. And now teNeues, the international publishing powerhouse, brings us Celebrity Pets, due out next month.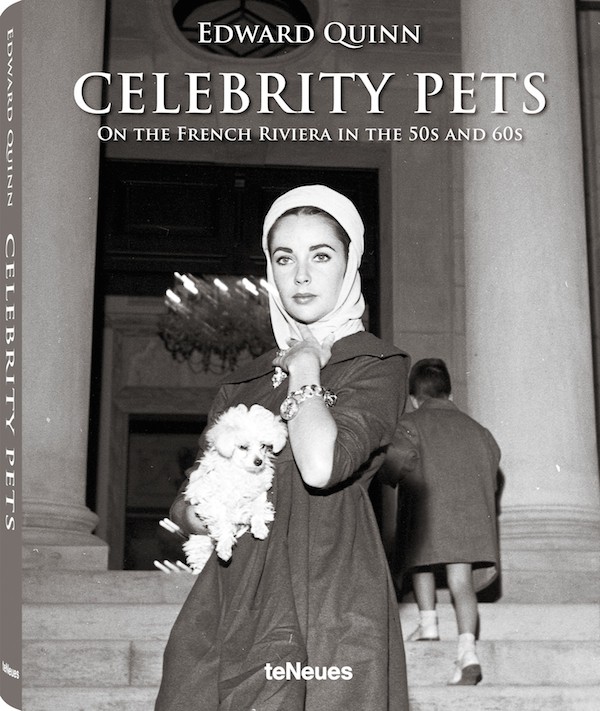 Mix up a stylish cocktail of celebrated photojournalist Edward Quinn's work with glamorous celebrities, the vintage mid-century allure of the French Riviera, et voila –  a delicious must-have romp, perfect for holiday gifting or a home library treat. Author of Stars and Cars of the 50s and Riviera Cocktail, Quinn brings, as People Magazine once wrote, "artistry to celebrity photos."  An exquisite Elizabeth Taylor with one of her two miniature poodles in front of Villa Fiorentina in Saint-Jean-Cap-Ferrat in 1957, above, epitomizes the tone of the book. Snuggle in bed with director Roger Vadim and Bridget Bardot with her mixed-breed Guapa in the Hotel Negresco in Nice (1958).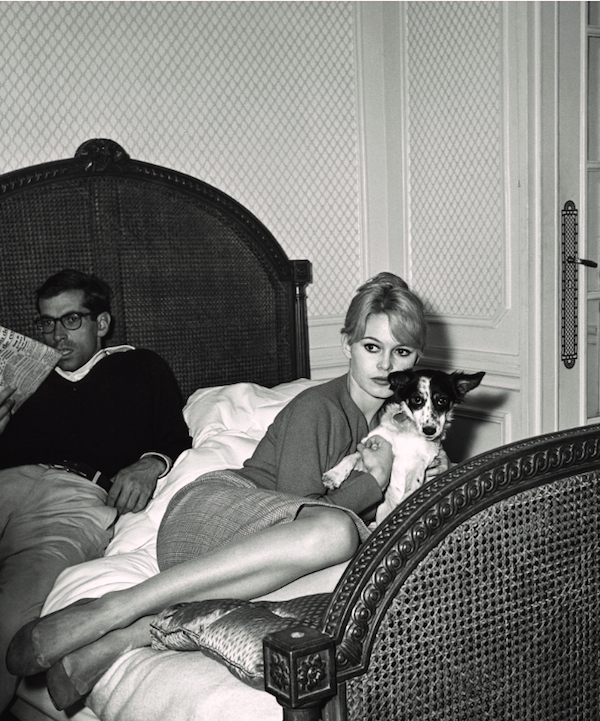 Take a spin with David Niven's Swedish wife Hjordis Tersmeden in her husband's Alfa Romeo accompanied by her miniature poodle and Afghan hound. It may have been 1961, but even fifty years later, this shot oozes chic timeless style.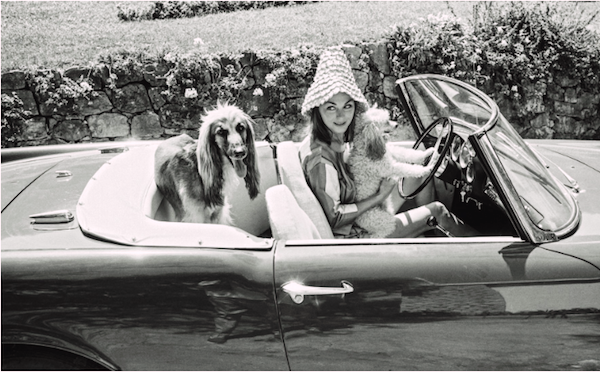 We see a more domestic side of the elder Picasso here holding his dachshund Ma Jolie. There are actually quite a few shots of Picasso with a menagerie of pets.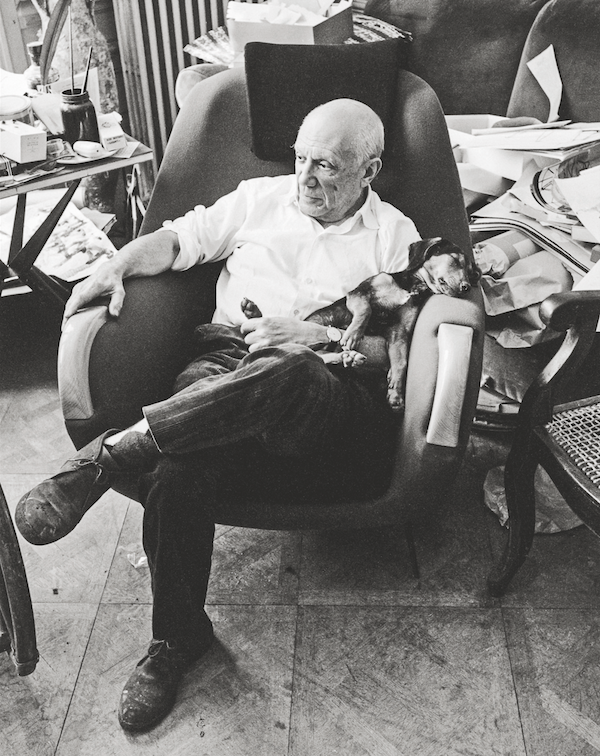 And who knew that Prince Rainer used a tiger to break the ice with Grace Kelly on her first visit to Monaco in 1955. At the prince's private zoo, she looks a bit apprehensive as he seems rather pleased to show off his royal pets.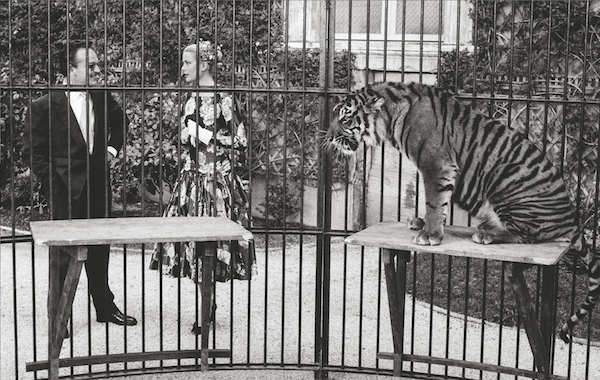 From Somerset Maugham playing with his Pekingese to Salvador Dali's bird antics to Alfred Hitchcock and his terrier or Prince Edward and his pug, there are pages upon entertaining pages documenting the glitterati and their personal passions for their pets. For any of you traveling to Germany this fall, an exhibit at Photography Monika Mohr Gallery in Hamburg opening on October 6th will showcase the originals.
Courtesy of teNeues. Photos © 2014 edwardquinn.com