This fall, the launch of the Verdura 75th Anniversary Collection will celebrate three quarters of a century of the iconic jeweler's legendary style. Focussing on his early years, owners Ward and Nico Landrigan searched the archives for inspiration that would showcase Fulco di Verdura's unique and pioneering talents. His use of yellow gold for day to evening wear, bold mixing of precious and semi-precious stones with his "pressed in" settings and nature influenced pieces set him apart at the time. Reflecting his childhood on the Sicilian coast, his use of shells has influenced generations of designs.  The incredible Lion's Paw Shell brooch, with cabochon sapphires and diamonds below, originally designed for Millicent Rogers, will be reproduced for the collection. The original shell was purchased by Verdura from the Museum of Natural History.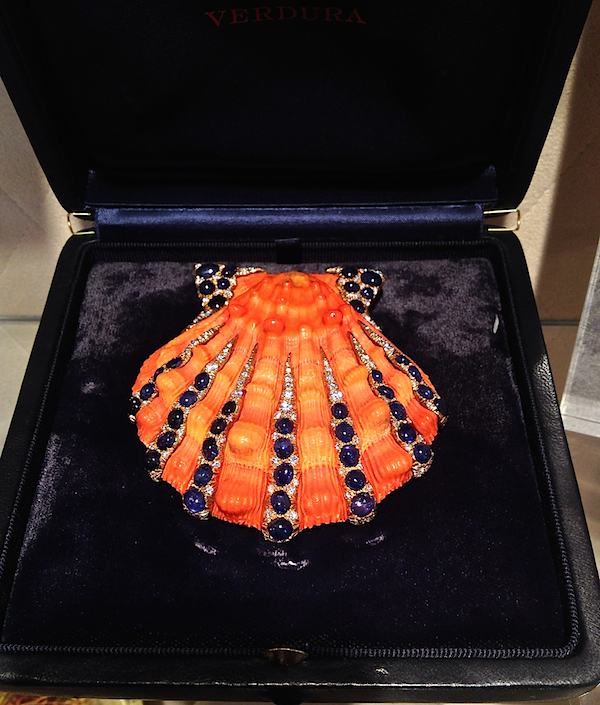 Cabochon stones are seen in many of the Verdura designs but no where more lavishly than in the Basket Cuff bracelet, a 40's design recreated for the first time for the anniversary. Those of you who follow along on Instagram may have seen this shot as I took the bracelet out for a spin when visiting the showroom. Luminous Burmese sapphires, sprinkled with diamonds in a fluid asymmetrical design, are encased in gold rope, a Verdura signature. Truly a spectacular statement piece.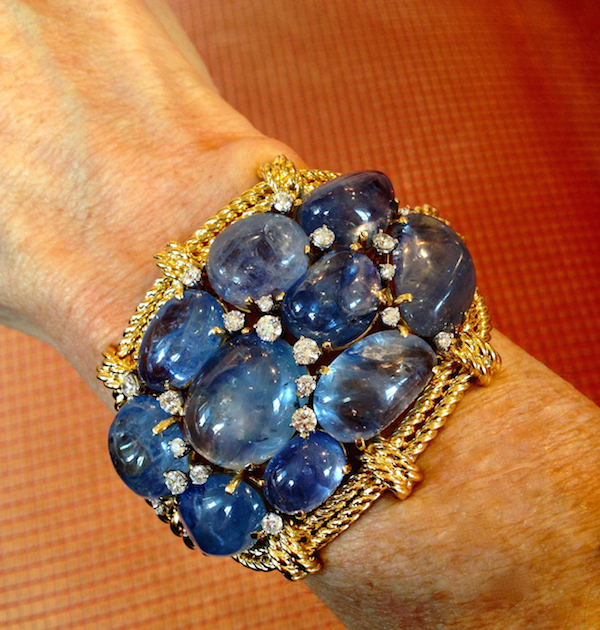 Another seminal design being reproduced for the first time since its original 1941 debut, is the Scarf necklace. Dorothy Paley Hirshon had originally commissioned it to showcase emeralds she brought back from a trip to Columbia, specifically requesting Verdura to forgo diamonds so it would be appropriate for daytime.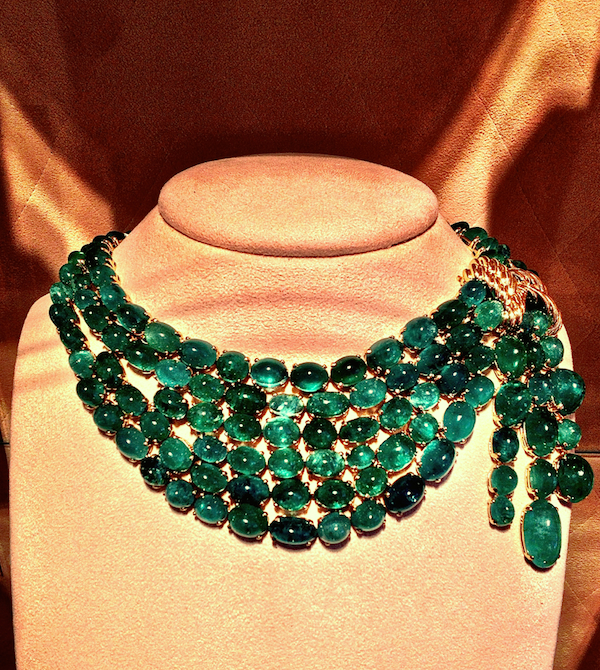 The Stardust necklace, with ethereal cabochon moonstones evokes Verdura's years in Paris working for Chanel.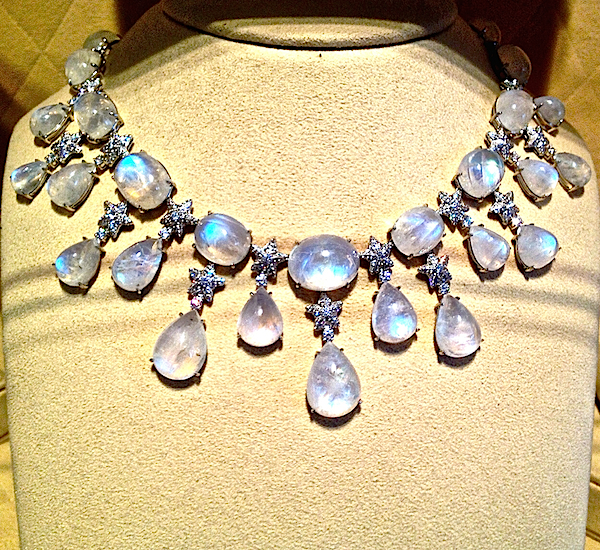 It's amazing to realize that the pearl Lace bracelet is from 1935. It feels modern, flirty and fun. Perhaps that's why it was recreated for Betsey Whitney in 1943.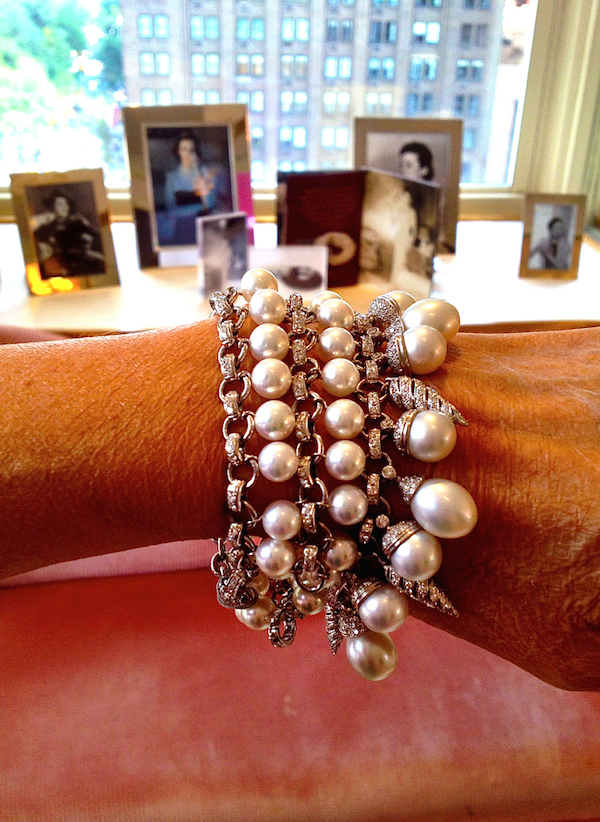 One of my favorite Verdura rings, eternally on my wish list, is the Cage ring – I'm sporting it below with peridots.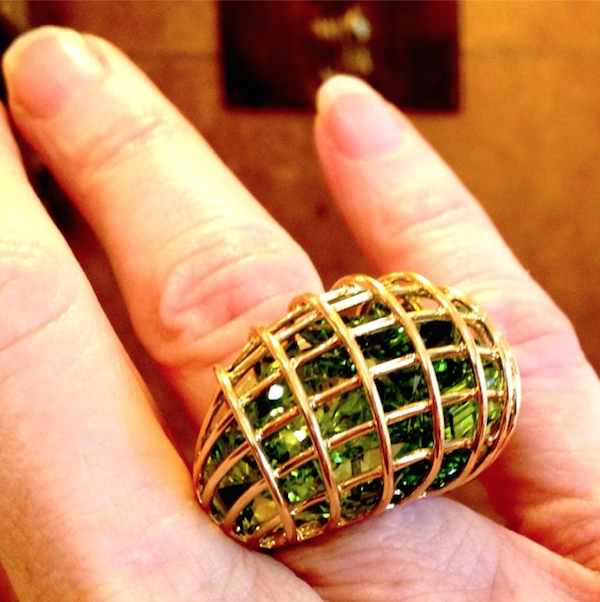 Originally designed in the late '40's for Dorothy Paley Hirshon, the ring is now joined by the new Cage bracelet. Designed for the Verdura 75th anniversary collection, it features a rare collection of natural quartz crystals called "Herkimer diamonds," found in upstate New York.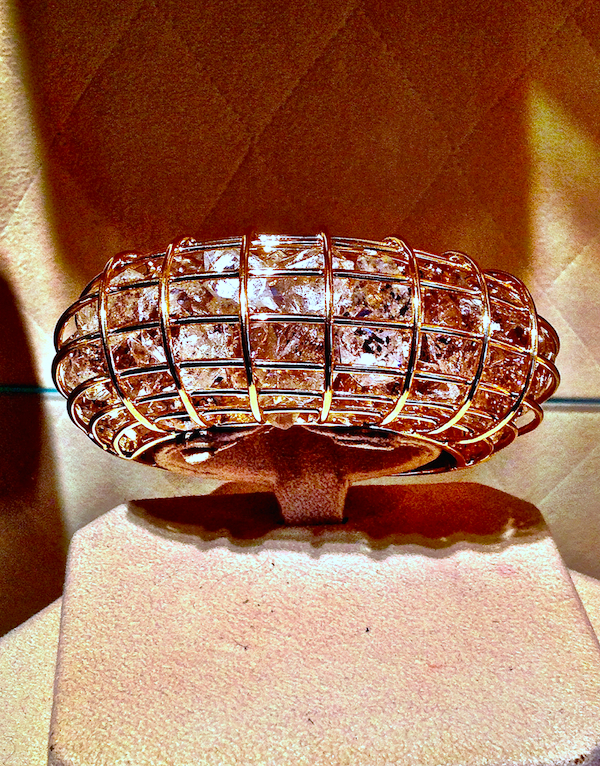 For John (Jock) Hay Whitney's presentation to Queen Elizabeth as US Ambassador to England in 1956, his wife Betsy wore the now famous Indian Headdress Tiara made for her by Verdura.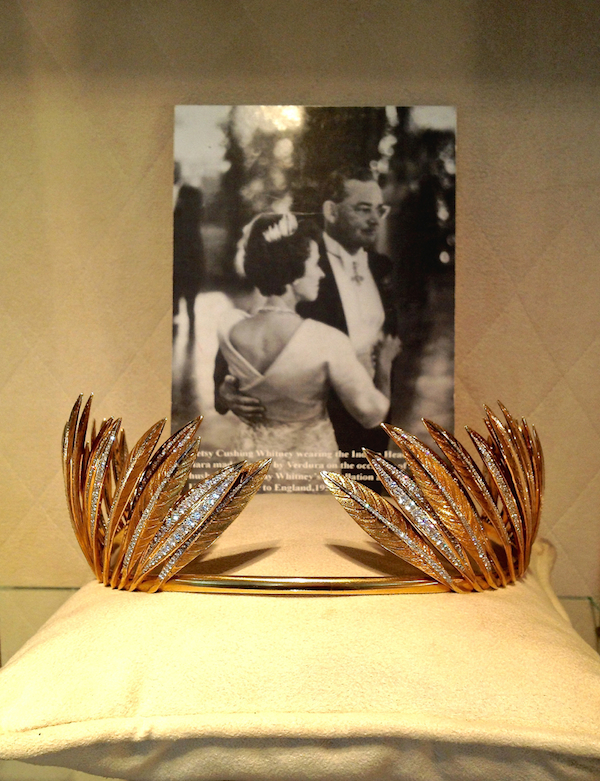 The same mold was used to create the new beautiful new Feather bracelet, modeled for this photo by another visiting journalist,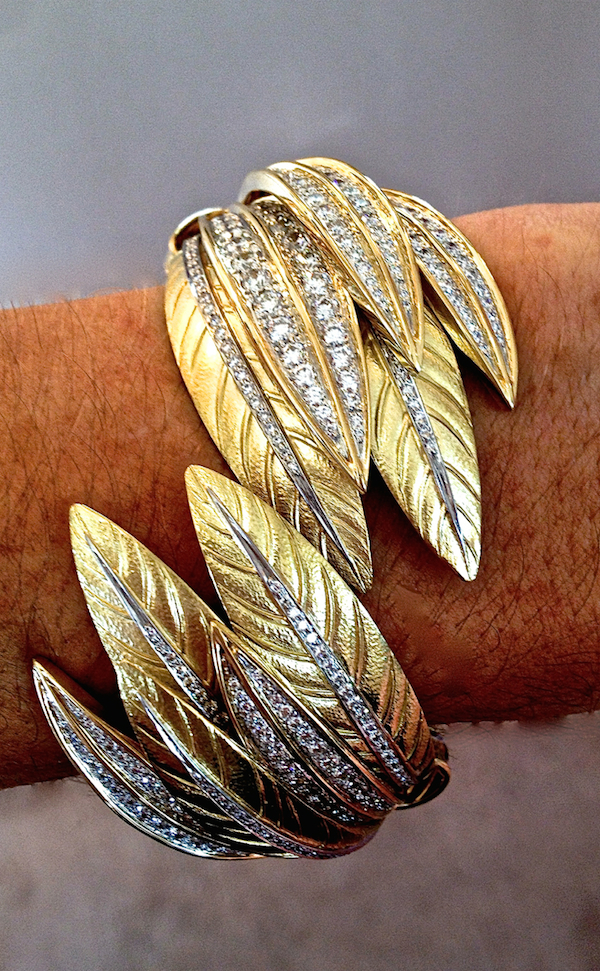 as well as the Feather earrings.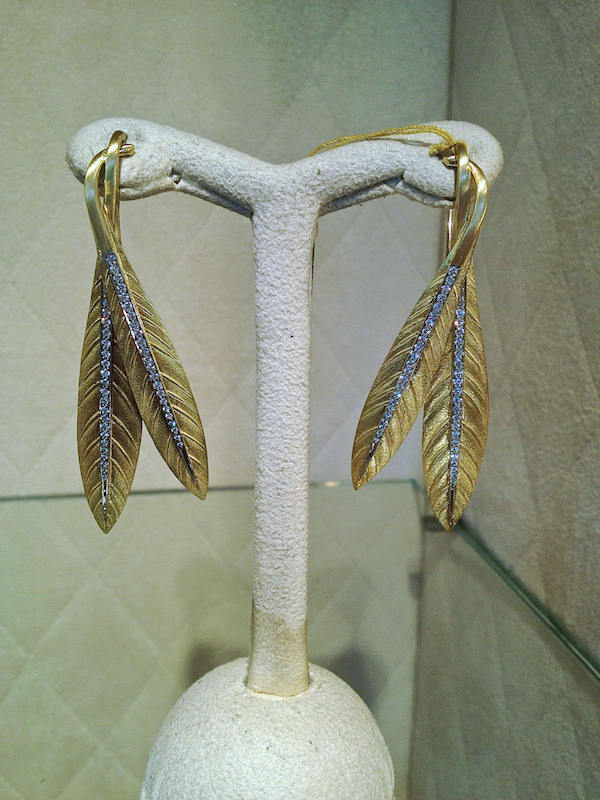 Of course new additions to the one of a kind vintage cuff collection were a must for the anniversary.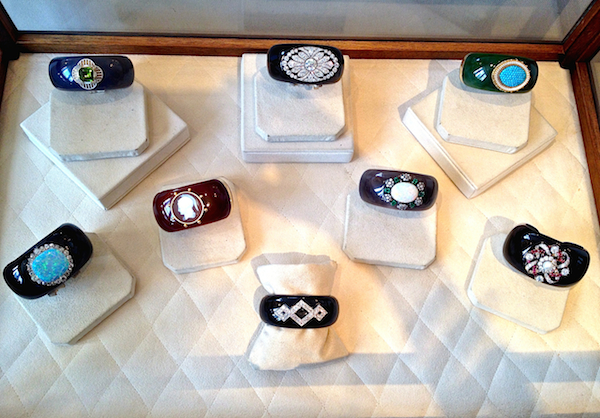 While all exquisite, these two struck me as eminently wearable.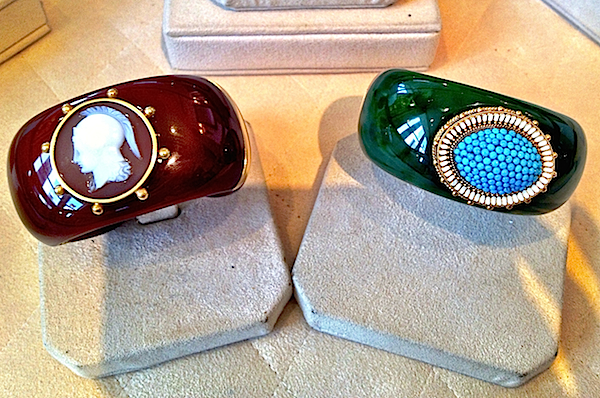 The pièce de résistance, however, is the limited edition Theodora cuff, symbolizing Verdura's and Chanel's collaboration, which revolutionized the jewelry scene for the 20th century and beyond.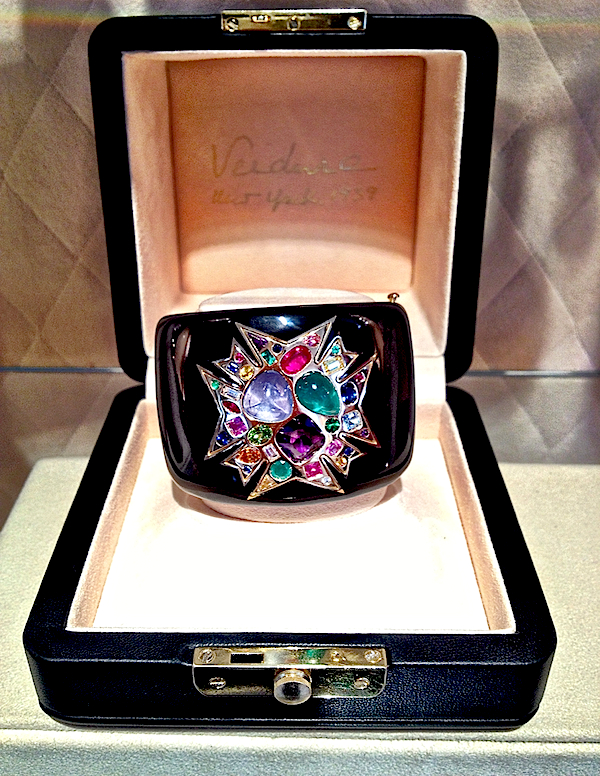 Inspired by the Byzantine mosaic of Empress Theodora at the Italian Basilica of San Vitale in Ravenna, the cuff is exactingly based on one of Chanel's orignal Maltese Cross cuffs, using the motif of the iconic Theodora brooch. I knew you would want to see how it looked on.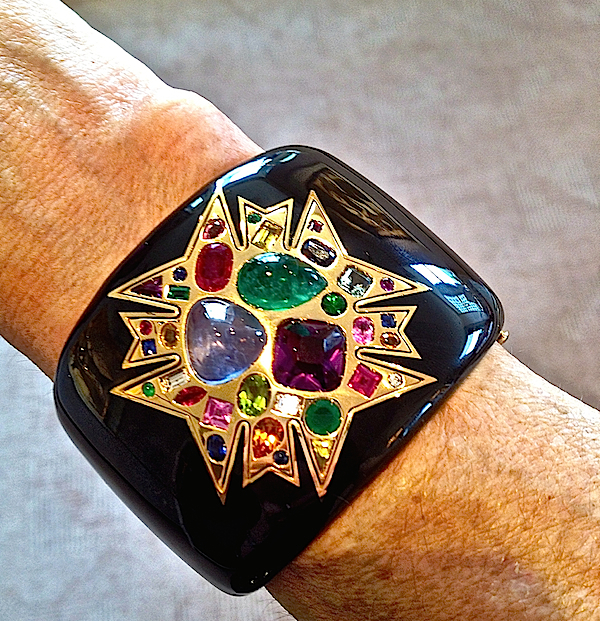 Made in a limited series of 200 with engraved edition number, it will debut on October 7 to coincide with a 75 year retrospective "The Power of Style: Verdura at 75." Featuring 150 original pieces from the archives and on loan from owners, it will be curated by Carolina and Reinaldo Herrera and their daughter Patricia Lansing.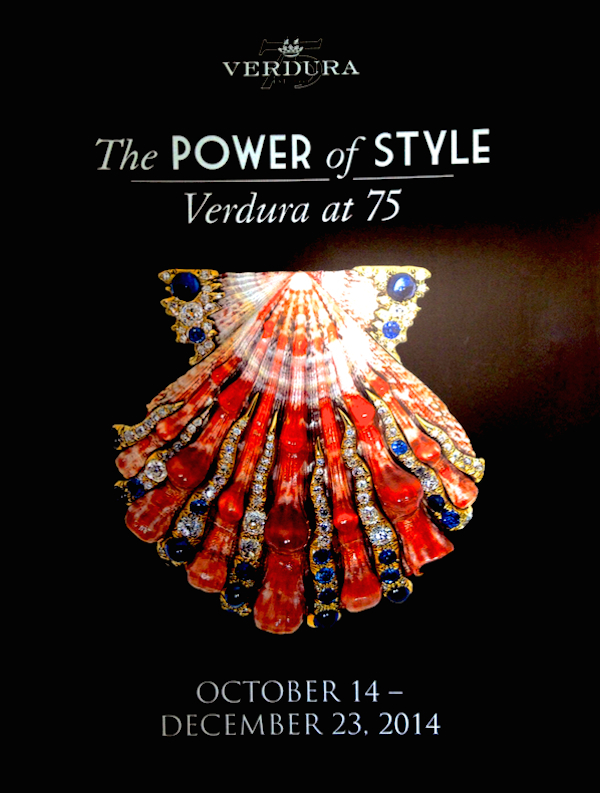 So much to look forward to from this legendary house of style!
all photos by Quintessence