It's impossible to visit Alex Papachristidis at his country home without wanting to move in. And you wouldn't be alone. His large family is close and inseparable. So inseparable in fact that eight of them all share their impossibly chic residence in the Hamptons, which Susanna Salk and I were delighted to recently visit. Tag along while we take a peek at stylish summer life with the designer in his family digs.
Originally a spec house, bought under expedited circumstances to accommodate the extended family (one family member's house had been destroyed in a storm and another's was being sold), Alex has transformed it into a sophisticated yet welcoming home inside and out.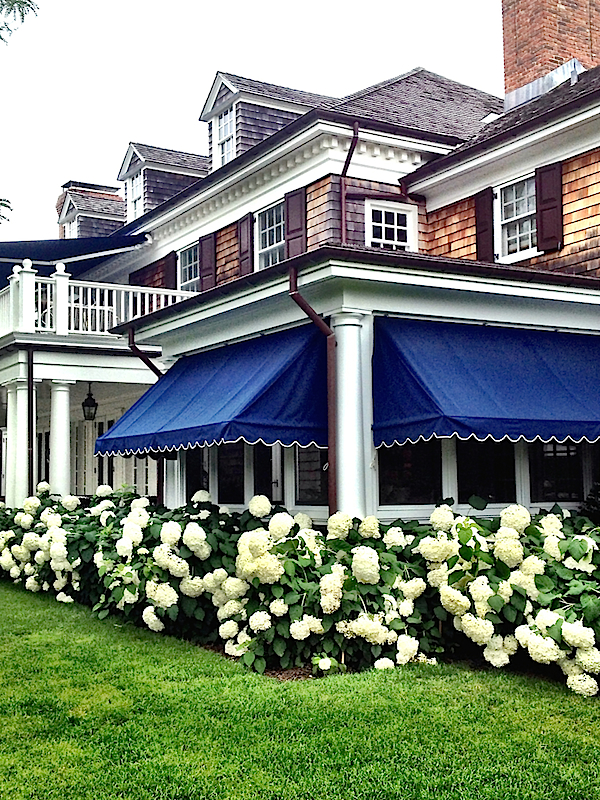 As Alex explains, while the house may be rather formal, the way they live in it is not. Every room is used, with children, dogs and guests galore. From the elegant entry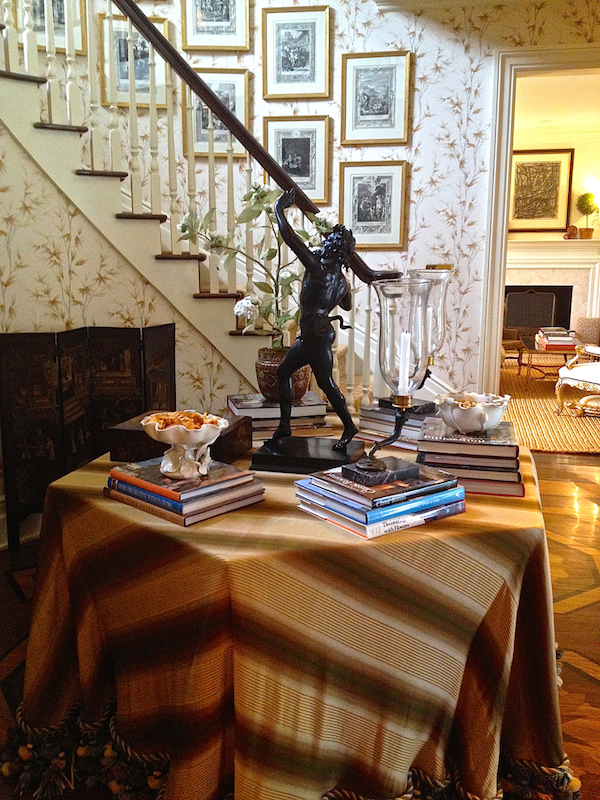 to the handsome dining room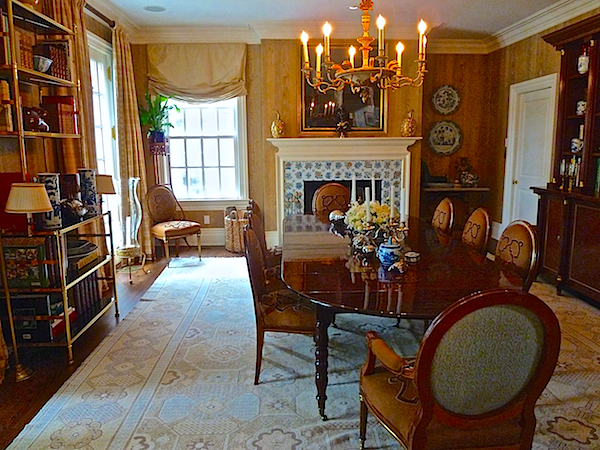 to the lush outdoor spaces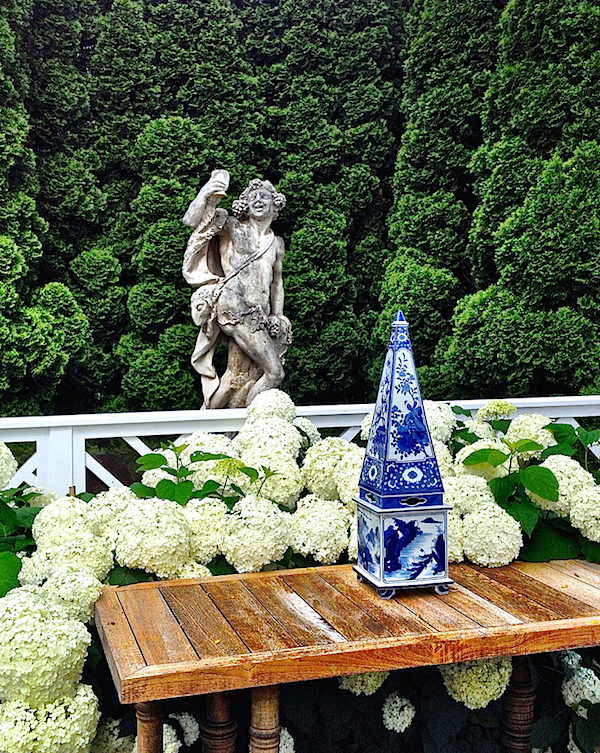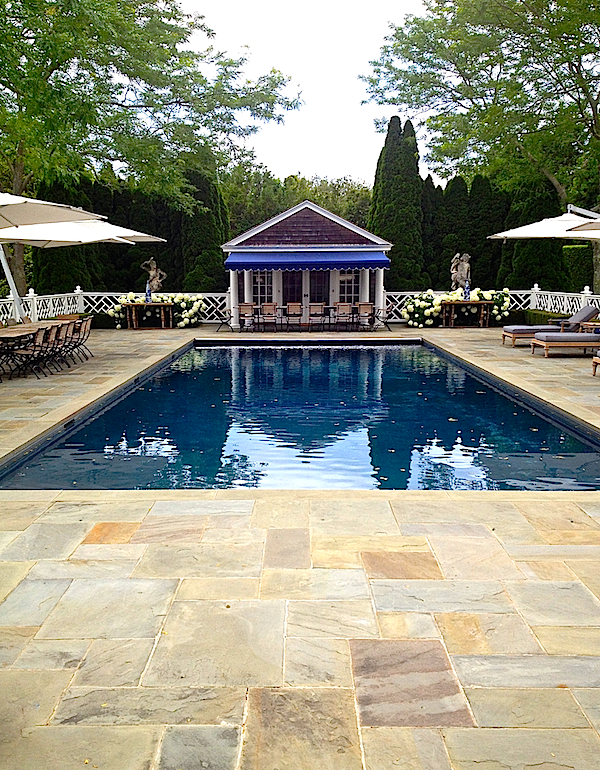 there is an incredible level of detailed craftsmanship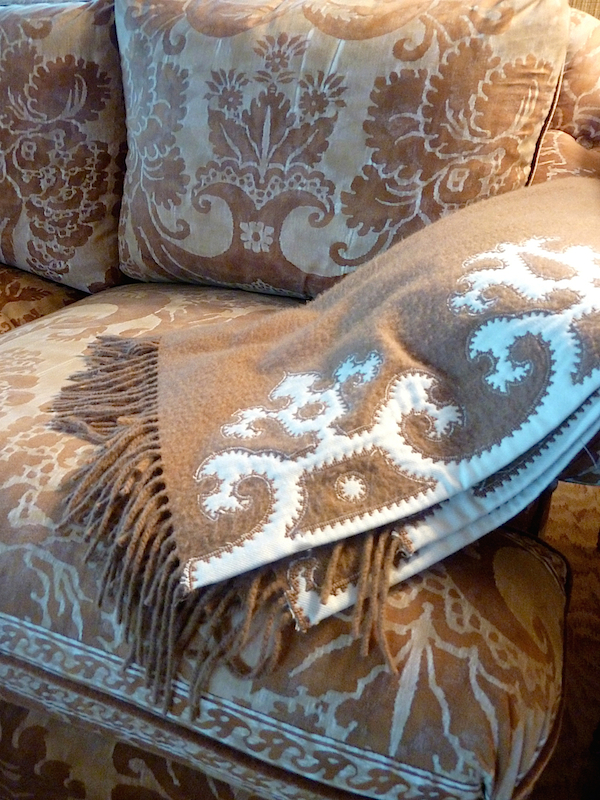 and yet room for everyone, including Alex's cherished Yorkie Teddy.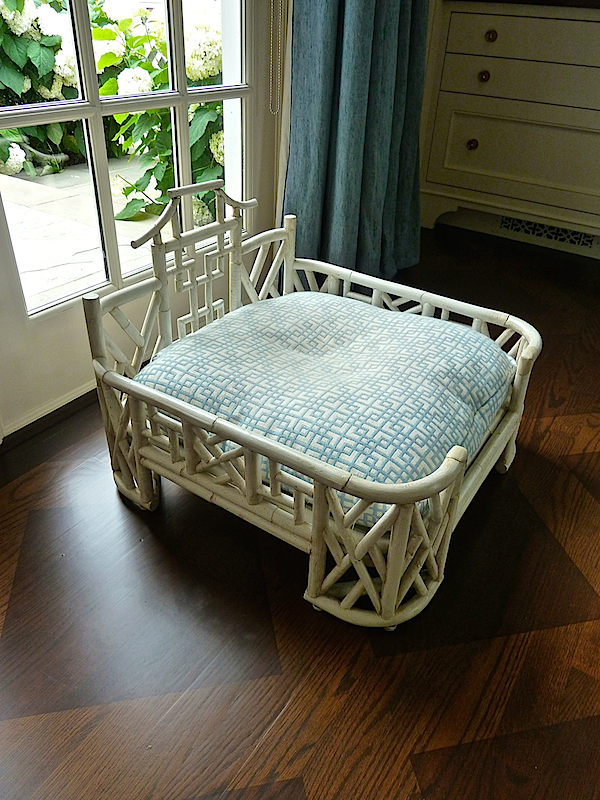 One of the most unique aspects of the property is the family's collection of outdoor sculpture. With incredible pieces and thoughtful siting, as Alex explains in the video, the outdoor spaces are dramatically enhanced. Claude Lalanne's bronze apple is a brilliant statement in scale.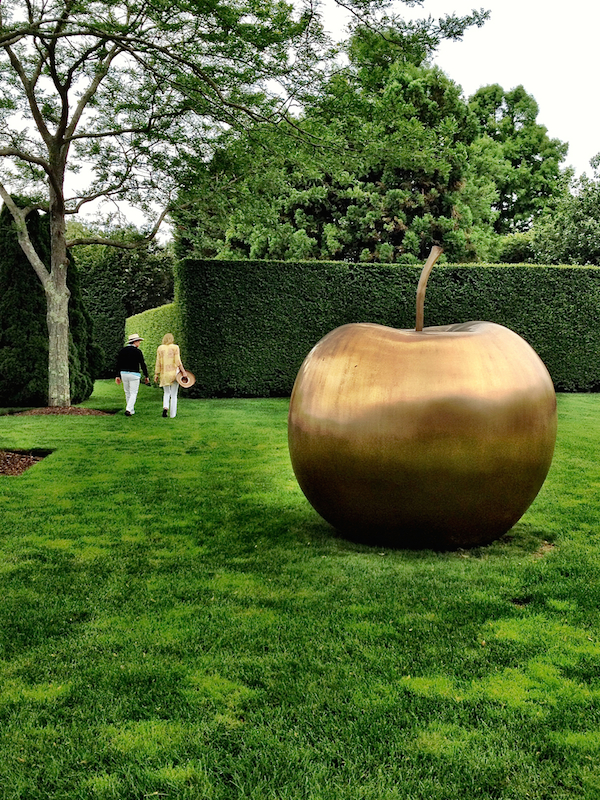 A walk through the garden is a cultural outing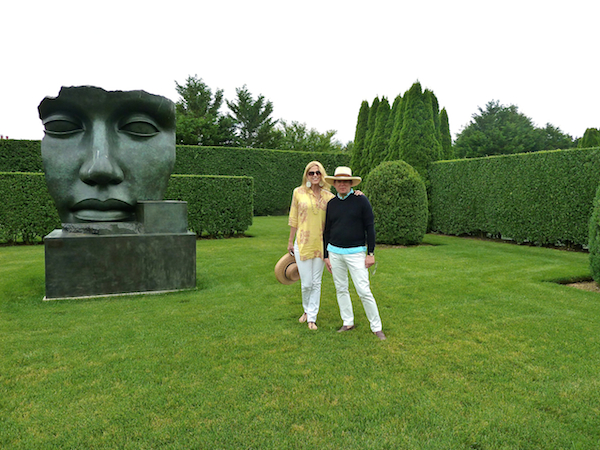 with iconic Ugo Rondinone pieces in front and in the new allée shown in the video.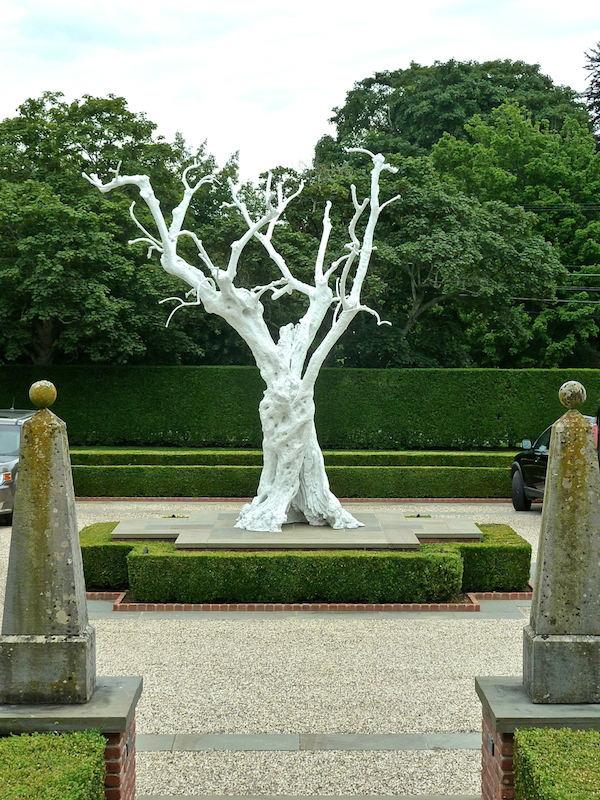 Alex's gift is not only creating an environment of luxurious beauty but the level of warmth and hospitality with which he shares it. He knows how to live life to the fullest and is delighted for you to partake. So thank you Alex for sharing your home and family with us. It was a most special treat.  And for those who cannot personally enjoy Alex's generous cordiality, there is always his book, full of beautiful projects and insightful ideas. It's the next best thing!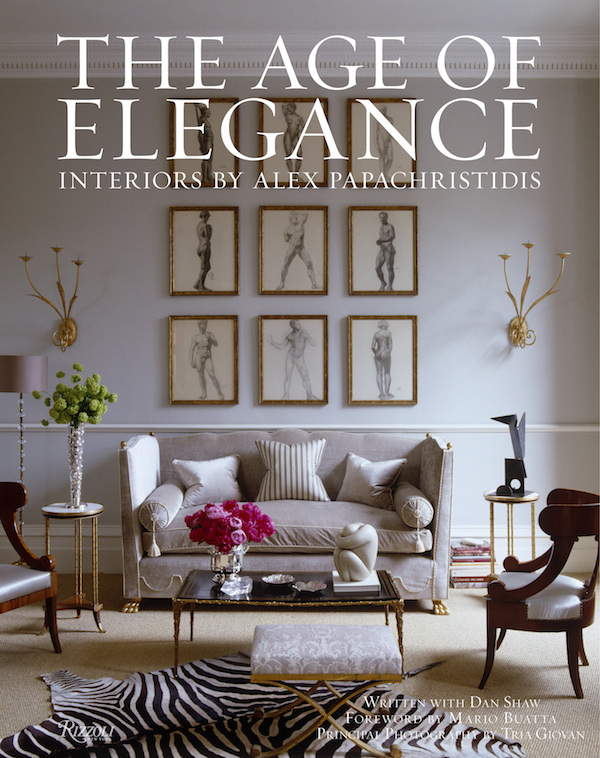 Photos by Quintessence
Family photos in video by Brian Marcus for Fred Marcus Photography and Donna Newman