When Susanna and I thought we might like to do a year end video celebrating dogs and their designers (as Steven Gambrel so cleverly put it), emails went out and within a few hours we had responses from most, all enthusiastic to participate. Several with scheduling conflicts sent in photos just to be part of the fun.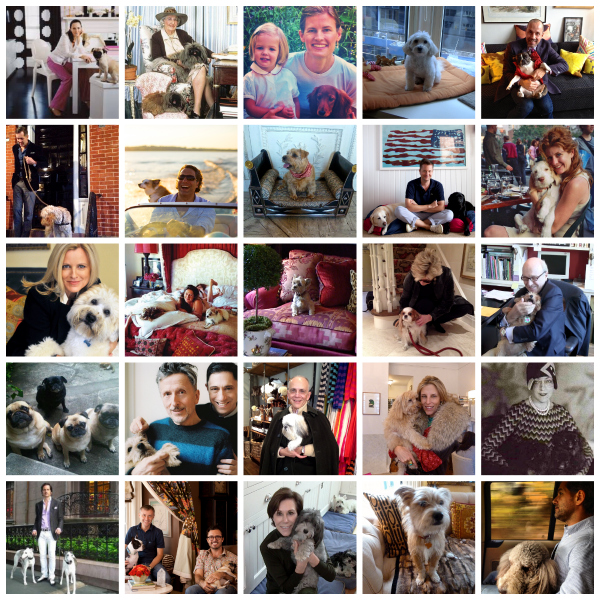 We even thought of doing a west coast version but as we realized our fervor had perhaps overtaken practicality, we settled on local locations, but have included shots sent from some L.A. friends as well. So please join us as we visit with designers at home and in their offices to pay tribute to their personal passions for their pets.
While we filmed both in Connecticut and in New York City, there was one day when we traveled from upper Madison Avenue to the heart of the West Village to capture seven designers and their pets on video. All welcomed us graciously into their apartments, brownstones and offices to share their devotion to their dogs. Thank you one and all – it is a testament to your beloved pooches that we are able to share this today! Wishing you all a very Happy New Year!