2016 is already shaping up to be an inspiring year with exciting events, travel and collaborations in the next several months. First up is Atlanta, where Susanna and I will be speaking at the Americasmart January Market. This year, they have lined up a broad series of events with interesting design topics for all those visiting the International Gift and Home Furnishings show. The industry's largest event, the market includes not only over 7,000 brands but educational design-driven programming and extensive networking opportunities for those involved.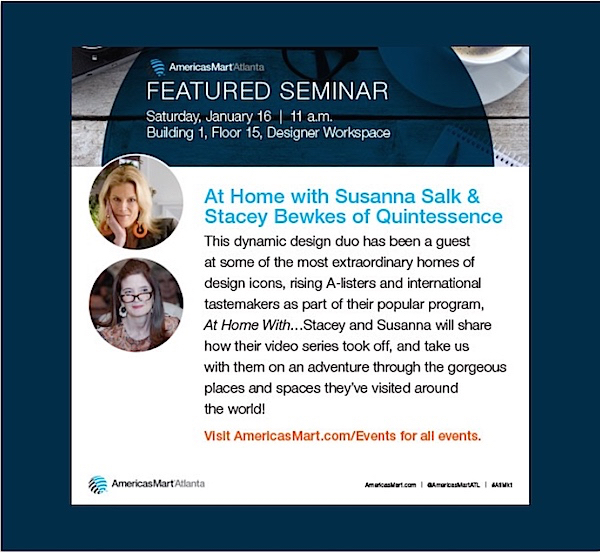 Susanna and I are thrilled to be sharing the story behind our "At Home with" video series. From the genesis of our collaboration, to fun behind the scenes stories, and of course a peek into many of the extraordinary homes we've been privileged to visit, we'll be taking attendees on a vicarious international adventure with some of the most celebrated names in design.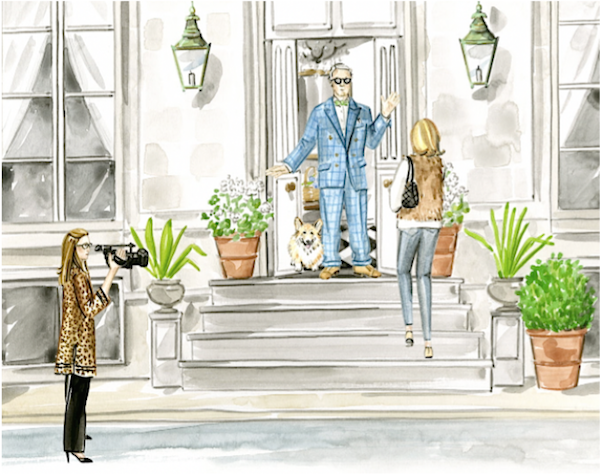 For any of you coming to market (you can register here), we'd love to see you. And I'm delighted that several design friends will also be a part of the programming sessions. I've shared a few below, including time and place info, but you can see all of the top events on the site here. Hope to see you!