What happens when a historic heritage brand combines a century old textile tradition with modern technological ingenuity? Rubelli proves that old and new indeed make a marvelous marriage with the debut of their first wall covering collection, The Walls of Venice. I recently visited the NYC Donghia showroom where Andrea and Nicolò Rubelli made a presentation of these ten innovative products based on iconic Rubelli fabrics.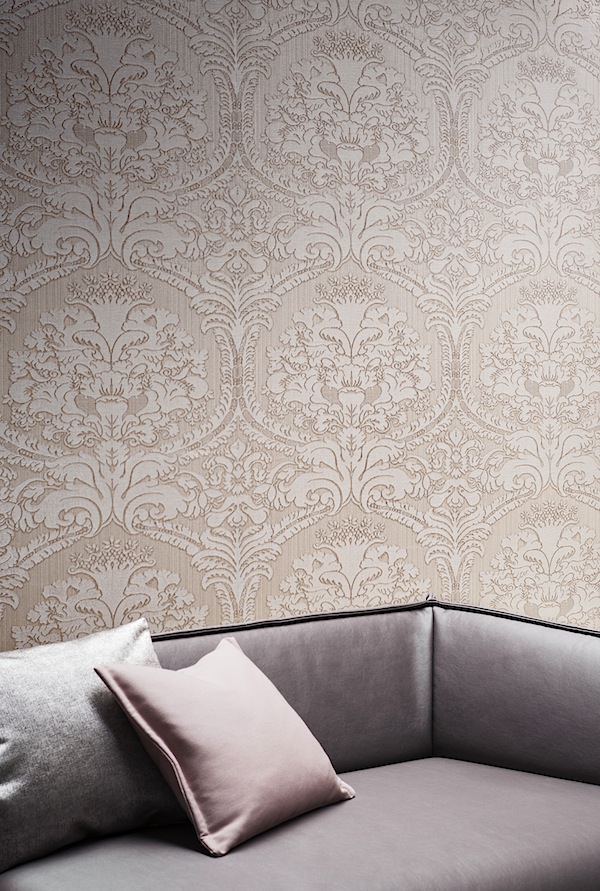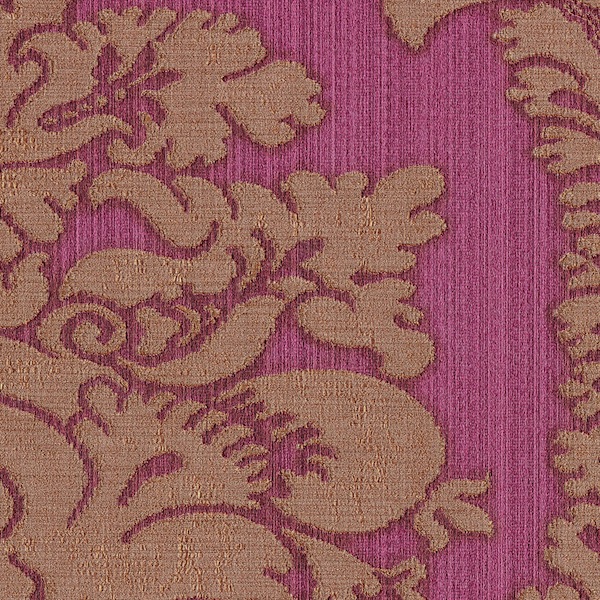 More than merely a wall covering line, each of these patterns, simulates the texture and appearance of its namesake fabric in materials that are beautiful and yet practical, washable and durable, suitable for both family friendly residential and contract applications. The signature San Marco, for example above, through an exclusive seven-step, highly technical process, gives the appearance of silk damask, yet its vinyl base offers both durability and ease of use. In the detail shot you can see the silk-like texture achieved with its subtle sheen and typical irregularities in the yarn.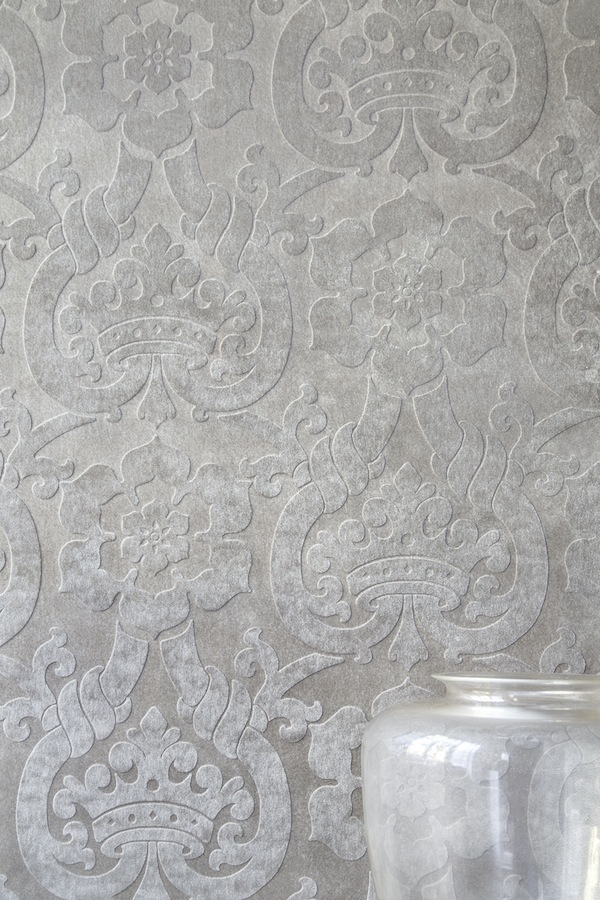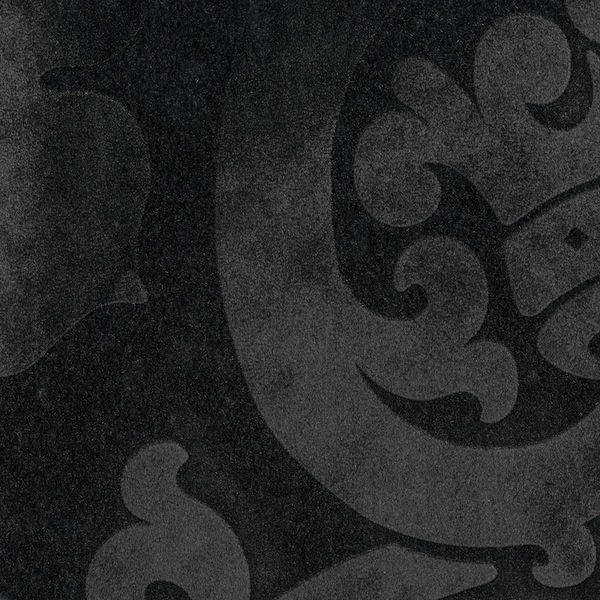 As Nico explained, Rubelli constantly challenged the Italian printers to find new technical processes to achieve the results they wanted. Their historical Vendramin velvet, taken from a document in the Rubelli archives, is produced with a flock on flock technique to achieve the bas relief effect. It is particularly dramatic in the black colorway.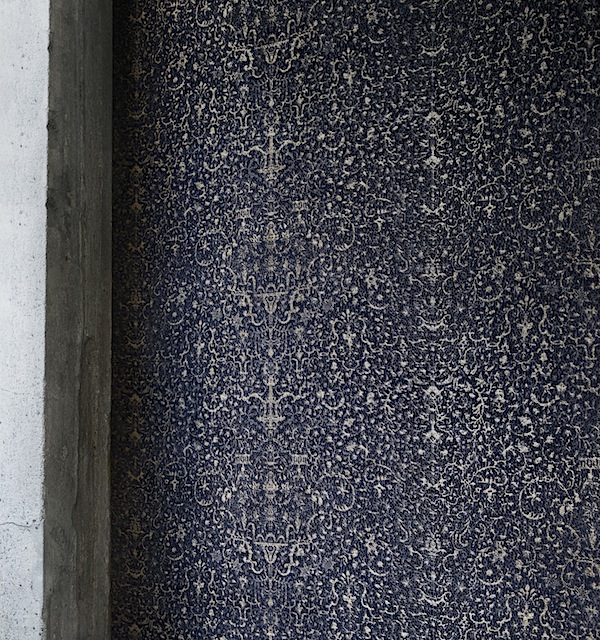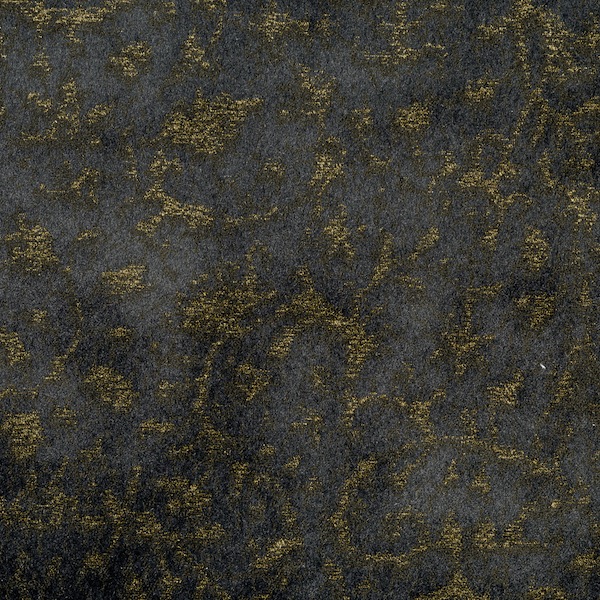 The very Venetian Zecchinetta is an intricate pattern of 18th century lace on a flock ground. In this exclusive technique, seen in the abstracted close up, metallic elements are printed throughout, imbuing it with a rich subtle sparkle.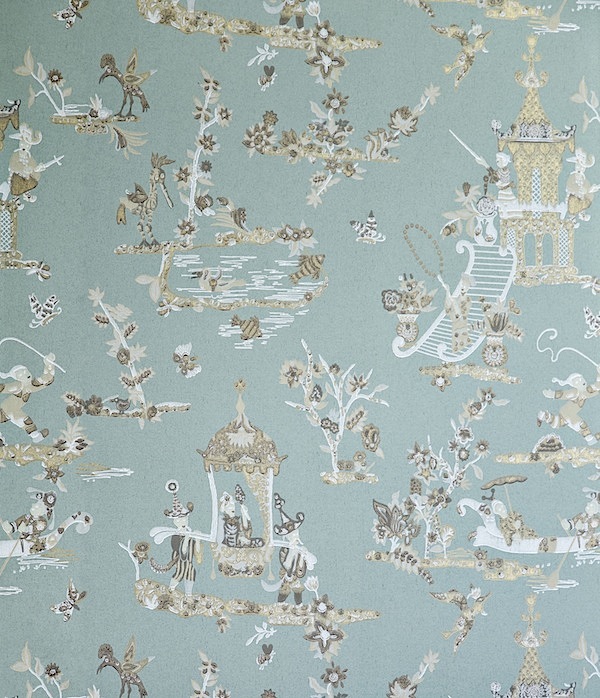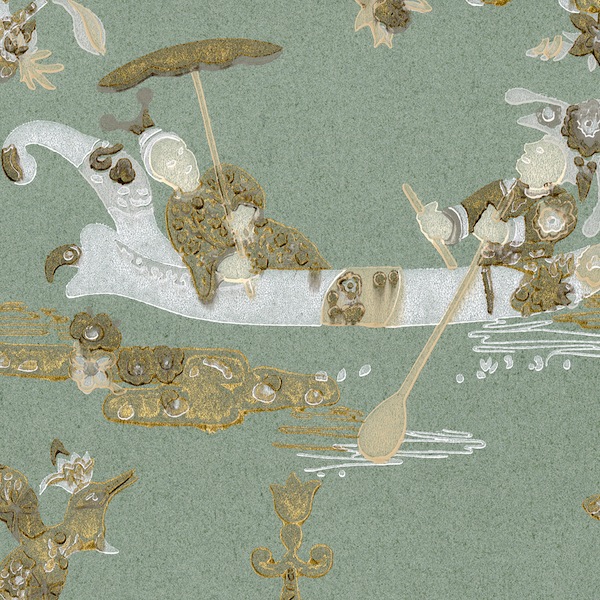 With the charm of a hand blocked print, Principessa Kocacin is inspired by 18th century embroidery based on Indian fabrics. You can see how the special printing technique emphasizes the textural and metallic qualities of the pattern.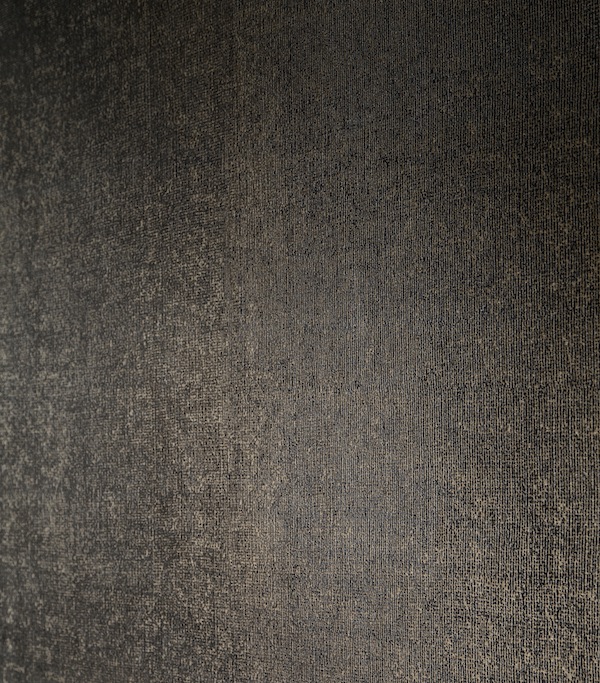 It's hard to see here why Superwong was one of my favorites in the collection but the amazing super soft texture has an incredible must-touch appeal. The flock print on a vinyl base offers the same elegant contrast of the flocked satin fabric in the collection. These are just 5 of the 10 patterns in this versatile new debut. Donghia also presented an absolutely beautiful new collection that I hope to share soon.