Yesterday evening was back to school night at my younger daughter's school and I was reminded that I never did an At the Movies segment to celebrate the onset of the academic year. I have written about other school related favorites in the past such as Goodbye Mr. Chips, To Sir with Love and The Bachelor and the Bobby Soxer. I would encourage you to see them if you haven't already. But as I sat in my daughter's geometry class, marveling at both the incredible technology that teachers are now equipped with and the fact that I actually used to understand all those theories and formulas, I was reminded of an impactful movie about the subject at hand.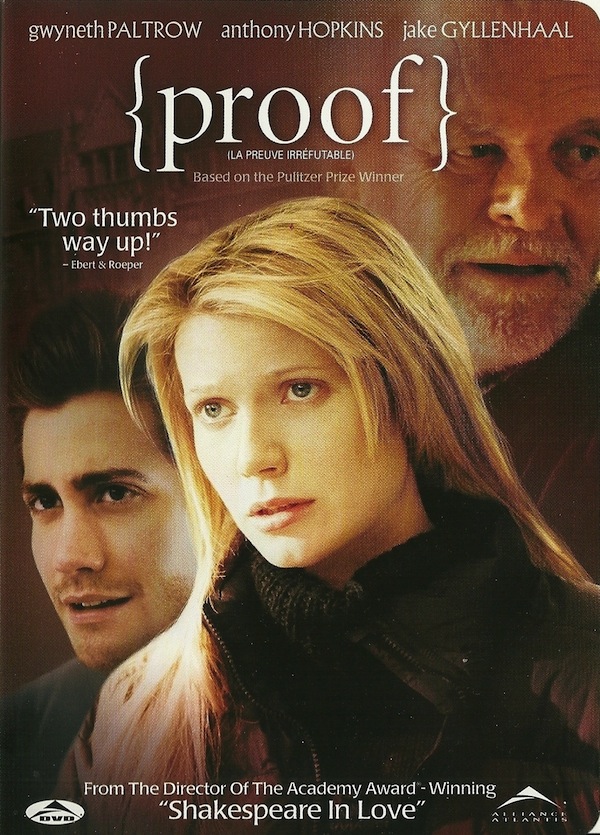 Based on the Pulitzer prize winning play by David Auburn, Proof is a powerful drama of a daughter's devotion to her father and the fine line between genius and insanity. Not unlike A Beautiful Mind, it documents the slippery slope, mystery and cost of brilliance.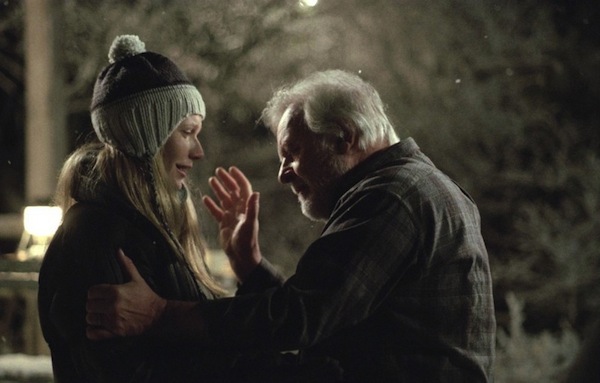 An all star cast aids in telling the story of complex relationships and questionable realities. Anthony Hopkins is Robert, the recently deceased brilliant mathematician and renowned University of Chicago professor. Gwyneth Paltrow stars as Catherine, a gifted mathematician in her own right, who has been serving as care giver to the failing Robert. Hal, played by Jake Gyllenhaal, is a former grad student and assistant to Robert, who becomes Paltrow's love interest. Further complicating matters is Catherine's older sister Claire, portrayed by Hope Davis.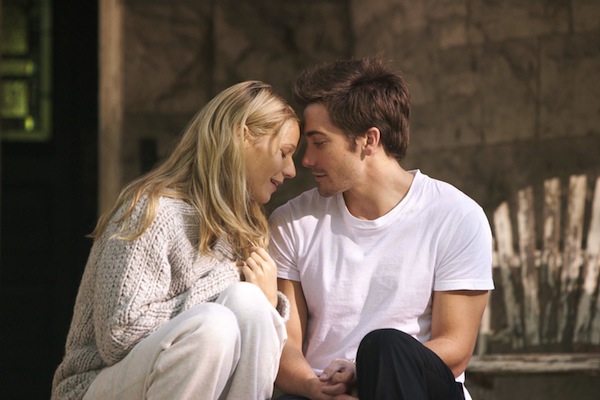 Through a series of flashbacks we see how Paltrow starts to question her own sanity and is torn between a belief in her own abilities and the legacy of her father. Take a trip back to school for this intellectual and emotionally charged film in the trailer below.