I am thrilled to be back in the swing of things just in time for At the Movies. We just got our power back this evening, and I must say, this week of being home without it (and water) really had me appreciating the value of entertainment. While we still have no TV or internet (I am writing late at night with a slow wifi connection) I am eagerly awaiting its return so I can include some movie watching over the weekend.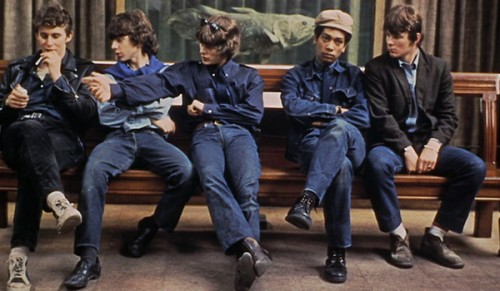 This week we continue to celebrate a back to school theme with a slightly different twist. There's been so much buzz about our upcoming BlogTour trip to London for design week, I seem to have Britain on the brain. So of course this week's feature comes to us from across the pond. This back to school flick is a flashback favorite. 1967 was a big year for Sidney Poitier. He starred in In the Heat of the Night, Guess Who's Coming to Dinner and this film, To Sir, With Love.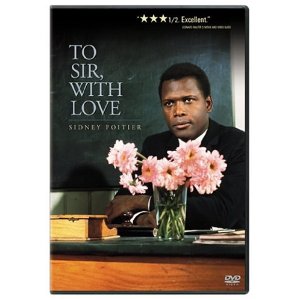 He is really marvelous as an engineer who, desperate for employment, takes a job teaching in a rough section of West End London. After a rough start, Poitier's character, Mark Thackery, realizes that trying to teach his young group of rebellious ruffians straight academics was a losing proposition. Instead, he decides to give them more practical life lessons.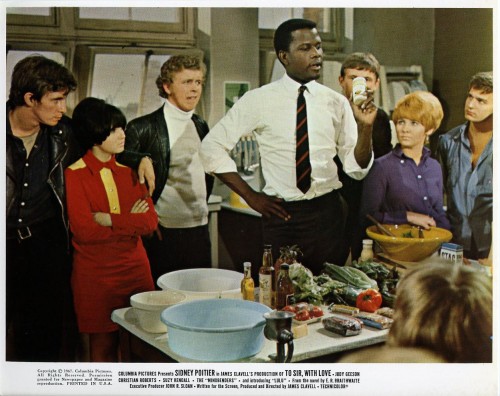 Although a little predictable, it is hard to resist Poitier in this winning role. As he overcomes the roadblocks of resistance and rancor of both the students and fellow teachers,  he gradually wins their trust and affection. The obligatory romantic element is handled well with and excellent Judy Geeson as Thackery's adoring pupil.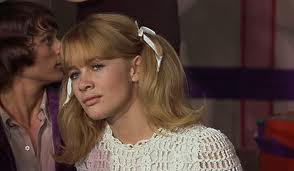 And of course one of the highlights is the iconic 60s pop song sung by cast member Lulu. So as the younger set is getting in gear for a new academic year, you can take a vicarious trip to the happenings in this hip classroom.