Well Irene has turned out to be one of the nastiest visitors I've had in quite a while. Not only did she flood our town and rip down our trees but she's left us powerless and in our case without water as well!! Not a visitor I plan on inviting back. And she left us with a situation hardly conducive to blogging!
Last night, we delved into the game closet. The girls and I had a mean Parcheesi tournament – I got annihilated! I waited patiently, with my last man one space from home for perhaps 20 moves, rolling everything except what I needed, while my elder daughter brought two men all the way around the board to take second place. My youngest had already won as usual! Any of you board game aficionados will know that this is THE classic version to get.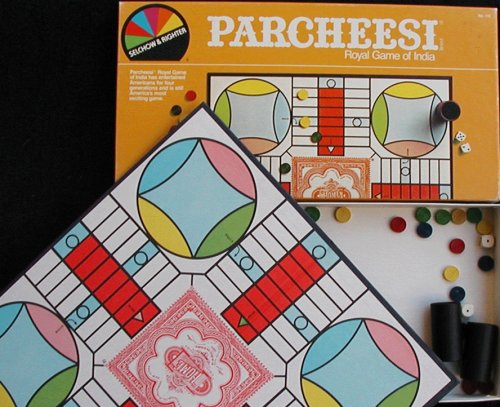 Unable to do my usual research, I thought I'd take this opportunity to introduce you to some board games you can add to your collection for just such occasions! We have always been a game family. I assume most of you know the standbys of Parcheesi, Monopoly, Scrabble, Yahtzee, Apples to Apples, Sorry, Clue, Connect Four, Aggravation, Battleship, Risk, Stratego, Pictionary – the list goes on forever and we have a BIG game closet.
But there are also many wonderful games off the mainstream radar that you might enjoy as well. You may be familiar with the German company Ravensburger. They are most famous for their terrific puzzles. But they make some terrific games as well, their most well known probably Labyrinth, currently celebrating it's 25th anniversary.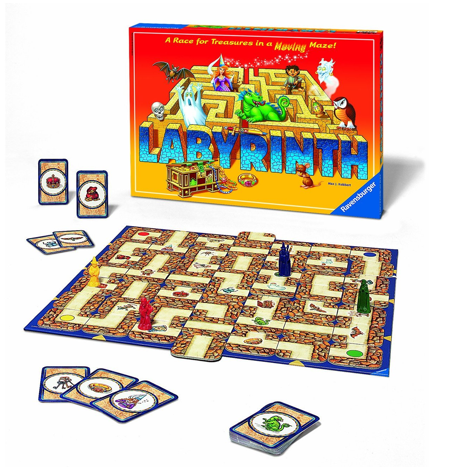 One of our family favorites, Labyrinth is a strategic maze game for those 8 and older. Challenging without being overwhelming, it's a great game for the whole family.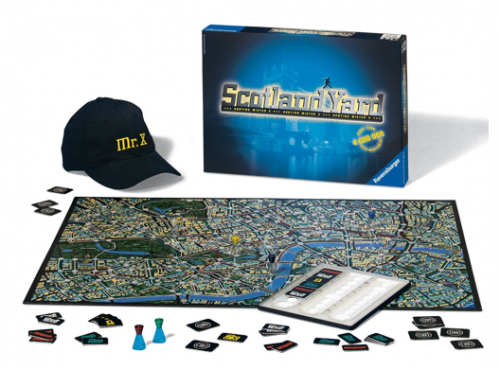 Slightly more challenging is Scotland Yard. A favorite of my eldest, it is a chase through Central London to catch the elusive Mister X, who travels by underground, taxi and bus. If Mister X can make 24 moves without being caught by one of the detectives, he has won.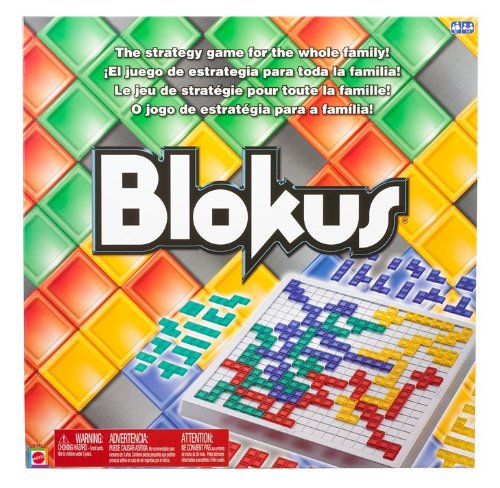 There are several games we like that are more visually oriented. Blokus has become a popular sensation, but I remember when it first came out. I think most of you readers will find it rather addictive and I challenge you to play just one game.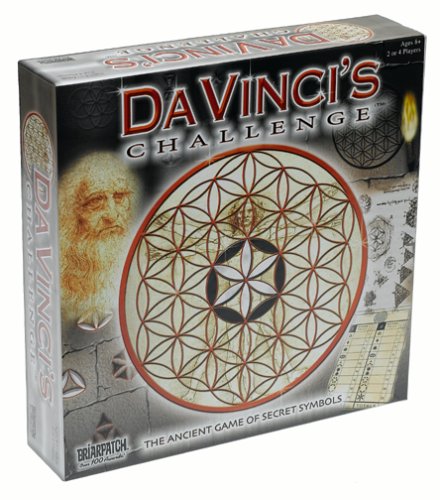 A slightly more obscure game in this category is Da Vinci's Challenge by the clever people at Briarpatch who made one my girls' childhood favorites, Lyle Lyle Crocodile. This classic game is a combination of strategy and pattern making. The more sophisticated and complicated the design, the more points – a perfect challenge for the design mavens in us all!!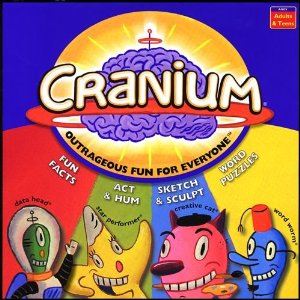 Lastly, as any of you who follow me on twitter might know, our favorite family game when we are all together is Cranium. A combination of Trivial Pursuit, Pictionary, charades, as well as humming and sculpting abilities, this game has something for everyone. I can't tell you how many hilarious evenings of heated yet hysterical competition we've had. A family vacation is not complete without at least one round of Cranium Challenge!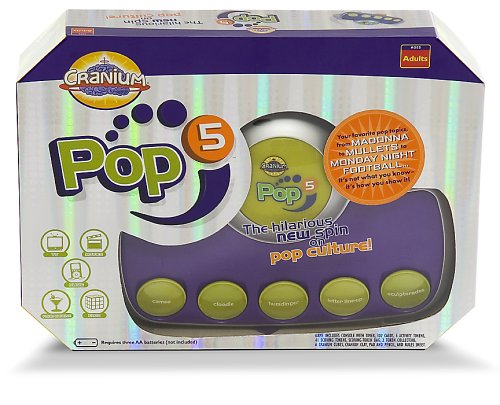 For those of you with teenagers, Cranium Pop 5 will probably be a runaway hit like it's been at my house. This updated version of the classic, is perfect for young and old alike. "From Madonna and moonwalks to mullets and Monday Night Football, Cranium Pop 5 gets you challenging your friends in a celebration of celebrities and songs, fads and fashion, TV, movies, and more." I couldn't have said it better – so I let the good people at Cranium do it for me! This would be a great family or adult party game, especially with those of mixed ages as it really spans old and new pop culture. A big thumbs up from our household to yours.
I'm sure every family has their game favorites – there is certainly an infinite selection. But in our house, when there is no (or limited) access to electronic entertainment, these are a few we fall back on. So if you ever have a visitor like Irene come by your way, a few of these stashed in your closet will help you enjoy your candlelit evenings together!