It's been quite a while since we've had an installment of At the Movies. Even though there is so much style and design content to cover, I felt like a little break might be refreshing before moving on to the the frenetic pace of Fashion Week. Over the last month or so, with staggered re-entries, our house has been focussed on back to school. Whether preparing for law or middle school, it's an all-encompassing process that includes trends across the board, from dorm decorating to the hot must-have binder (the perfectly usable ones from last year so passé) to the most fashion forward dress code-compatible collared blouse. Not much has changed – I remember the same routine and "discussions." In fact, no matter what era you consider, there was always the generational stand-off.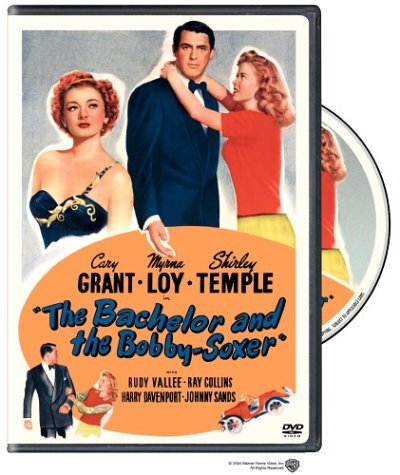 One film that portrays this dichotomy so well is The Bachelor and The Bobbysoxer. With an Oscar winning script by none other than Sidney Sheldon, this lively romp plays off the starry eyed exuberance of youthful romance with the sober, responsibility of maturity. Of course along the way the two get intermingled and the fun begins. Faced with his incomparable good looks and style, it's sometimes easy to forget what impeccable comedic timing Cary Grant had. Yet even at his goofiest in the film, he is still dashing and debonair. Pitted against the elegant and charming Myrna Loy, he finds his match. With clever banter, including the famous "You remind me of a man" scene, below, the combination of neer do well playboy and intelligent uncompromising judge is a study in ultimately compatible contrasts.
:
A teenage Shirley Temple plays the love sick school girl, dragging Grant along into her  post-war slice of life.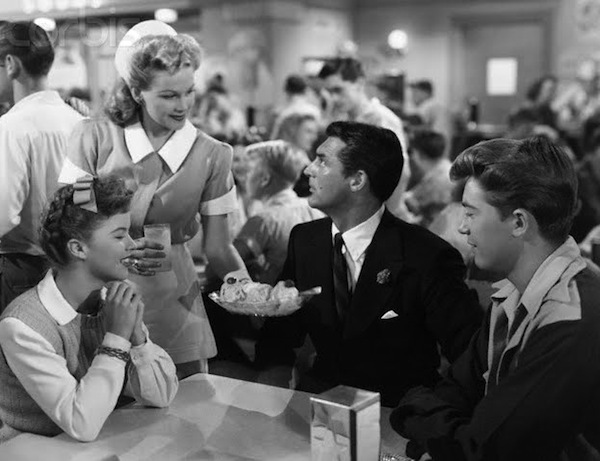 And of course fashion does make a statement – it's part of the era.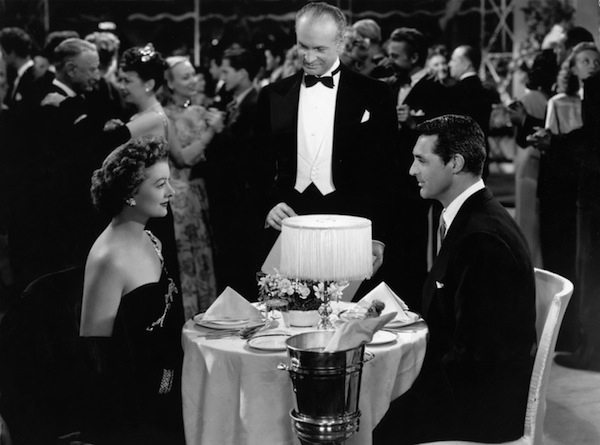 While not my favorite Cary Grant nor Myrna Loy movie, it's light hearted, fast paced fun   that comments on the timeless themes of coming of age, the attraction of opposites and not judging a book by its cover. Here's a taste from the original trailer
: