Christian Siriano, with his pretty Spring 2013 collection, seems to have officially left Project Runway behind and moved on to his deserved position as mainstream fashion designer. Inspired by the movement and costumes of ballet, specifically the American Ballet Theatre's Dream Ballet, this collection featured soft and romantic colors and shapes. Looks for a "pretty but not perfect" ballerina in practice were styled by Antoinette Beenders, Aveda's global creative director and MAC's lead makeup artist Polly Osmond.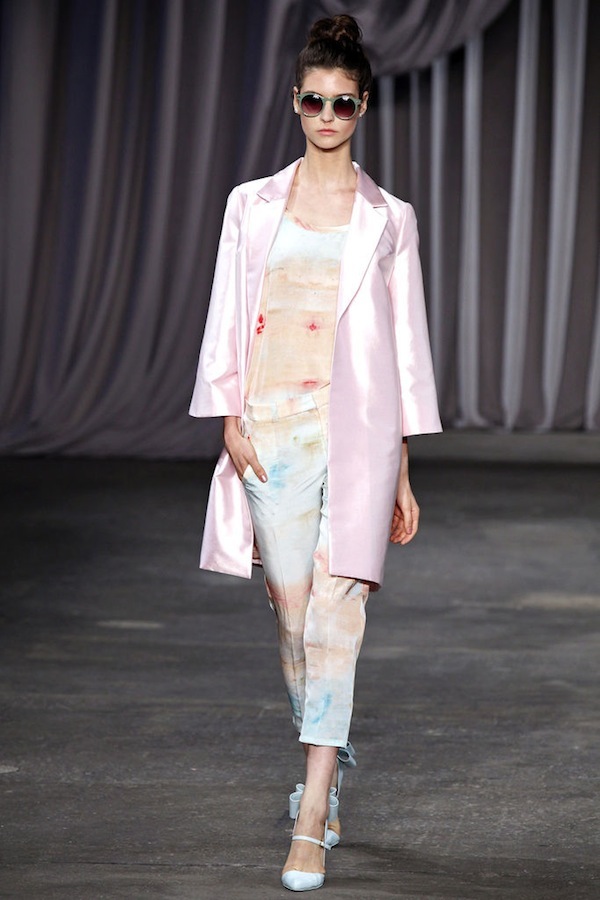 Daytime looks featured this lovely watercolor-like ballet print, fashioned, above, into a sleeveless blouse and cropped pant with an elegantly simple swing coat on top.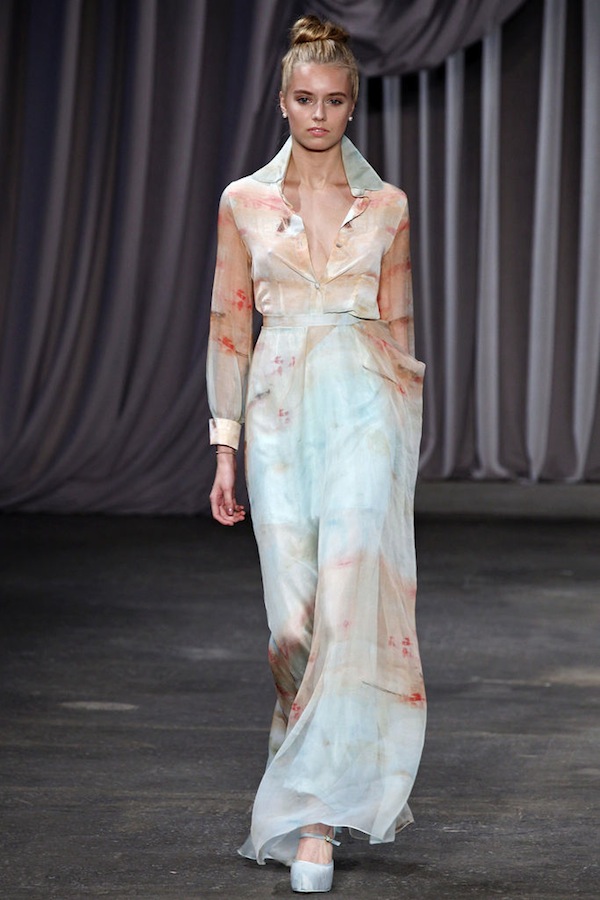 It was also successful interpreted as a tailored oxford blouse and evening skirt.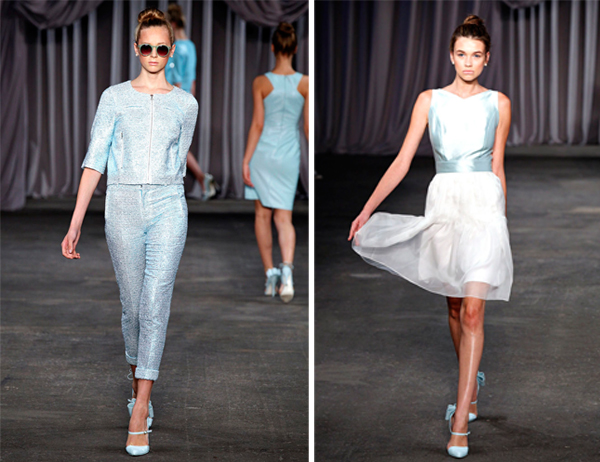 Daytime looks varied from a sporty zip jacket and cropped pants in a metallic blue to a two tone dress with pleated skirt.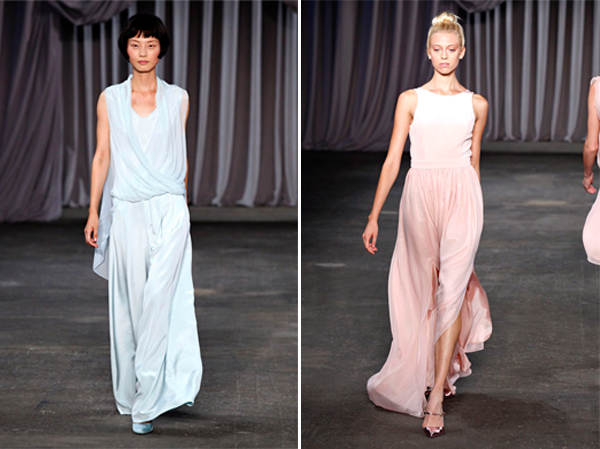 But the strength of the collection definitely lay in the more formal dresses, gowns and ensembles. The chiffon cowled blouse and palazzo pants on left and sleeveless maxi gown on right in the beautiful pastels, showed Siriano's mastery of draping and flow. My shot below shows the graceful movement of the fabric.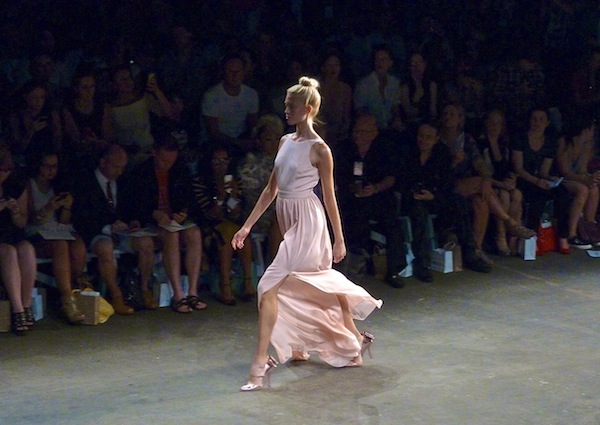 Peplum continues to be a relevant shape for spring as seen in this elongated criss-cross halter bodice shown with another palazzo pant.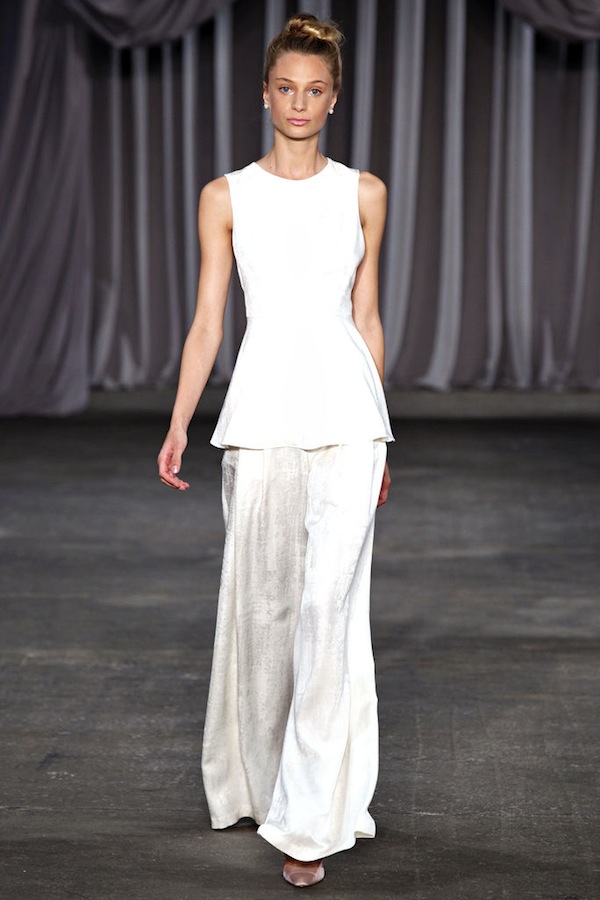 And while both the square neck mermaid gown and gold draped evening skirt are stunning from the front,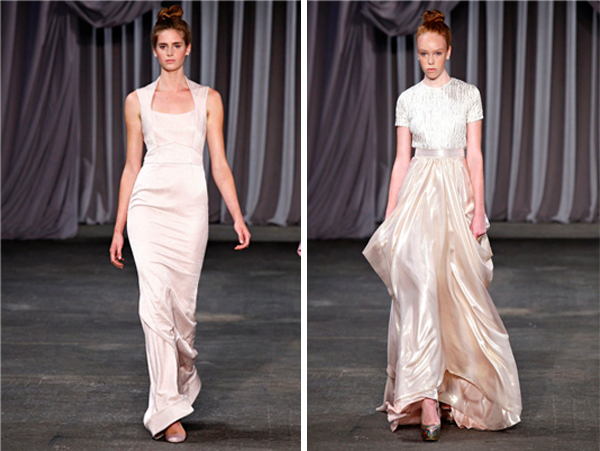 it was the view that I caught from the back that was the punctuation point!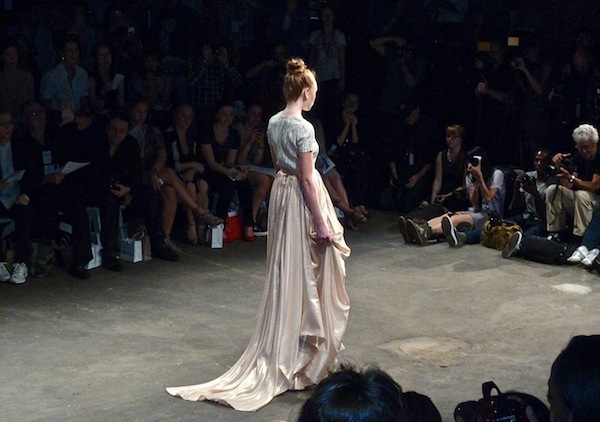 Another stunning rear view I took of a beautiful long sleeve pearled gown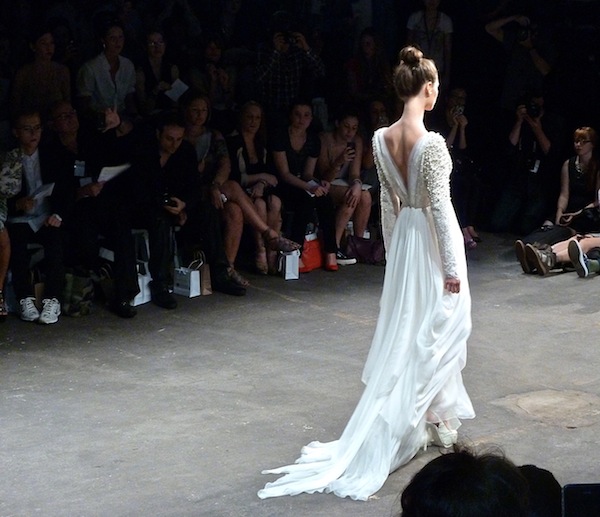 The pièces de résistance, however were the tulle gowns. This strapless tired one was a feminine frothy confection of layers.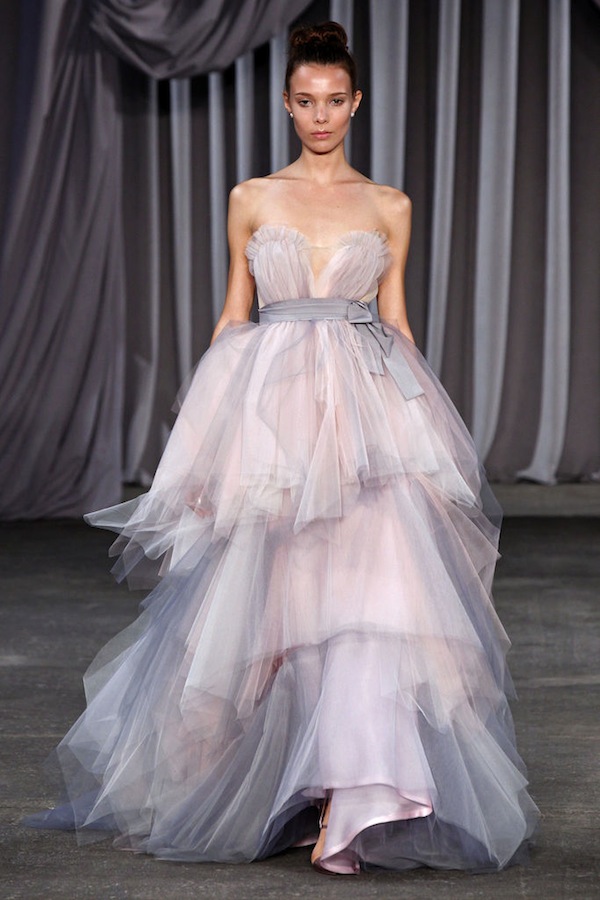 As I caught the model moving down the runway, you could see the romantic translucency of the floating layers.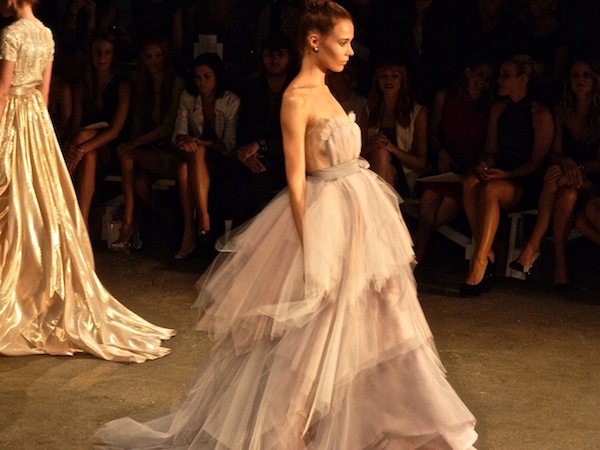 The final look elicited audible oohs and aahs as the models emerged.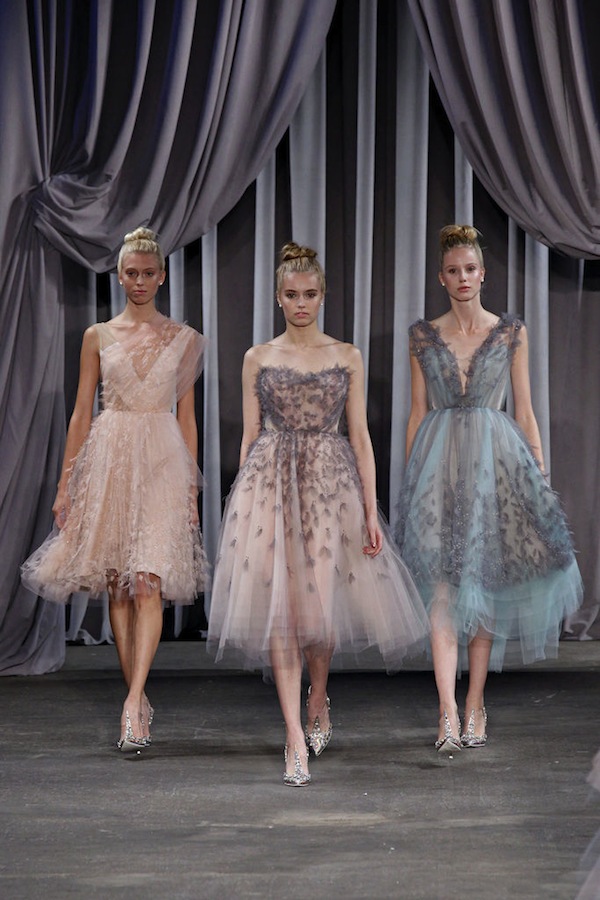 Three models, all in tulle applique dresses, walked in tandem down the runway, inspired by one of Siriano's favorite Degas paintings, Three Ballet Dancers. They reminded me somehow of Hitchcockian heroines as I caught them walking away.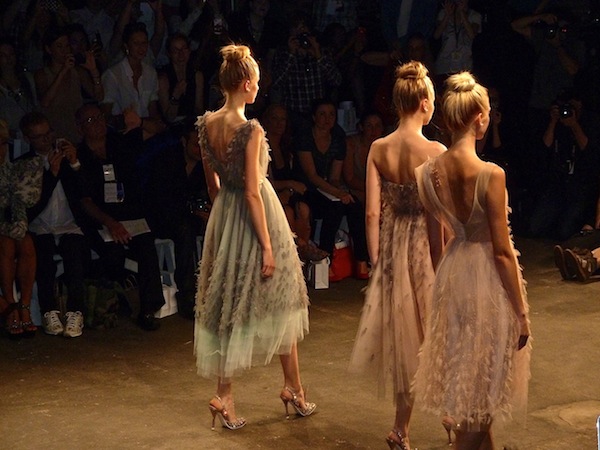 There is strength in numbers and the three romantic dresses together created a powerful final vision capping a strong showing for the designer.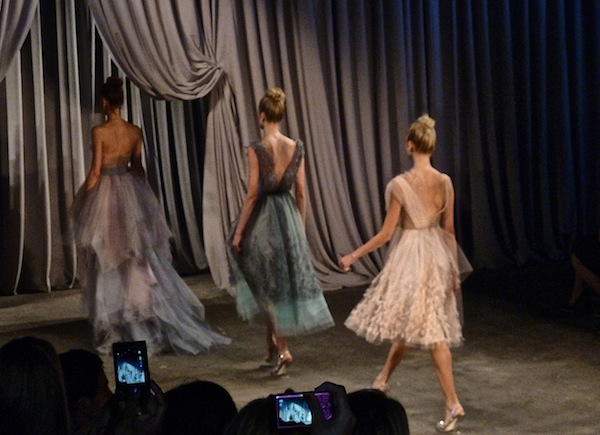 All photos, unless otherwise noted as mine, by Amanda de Simone/GoRunway.com for Style.com
I look forward to hearing Siriano, along with Lela Rose (spring collection review coming soon) and Thom Felicia, discuss the relationship between fashion and interiors at the press breakfast at High Point next month – should be a very enlightening chat!