DwellStudio is already over a decade old – it's hard to believe! Originally focussed on bedding, the company, founded in 1999 by Christiane Lemieux, now encompasses a full range of offerings, from furniture to textiles, recently opening a flagship store in Soho. Last year, the brand, known for its spirited use of color and pattern, teamed with Robert Allen Design to create two residential fabric collections together and yesterday, I was delighted to get a behind-the scenes look at the development of their latest collaboration, Modern Color Theory.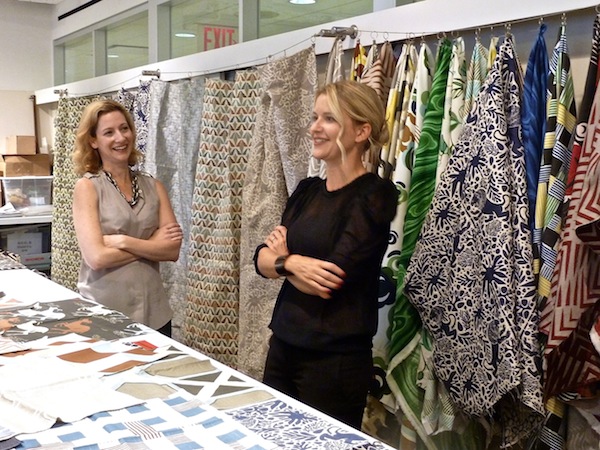 Lemieux was on hand, along with Robert Allen Design executives Hannah Alderson, Director, Fabric Design and Christy Almond VP, Fabric Design, above, with the designer. The collection is full of life, marrying graphic pattern with vibrant color.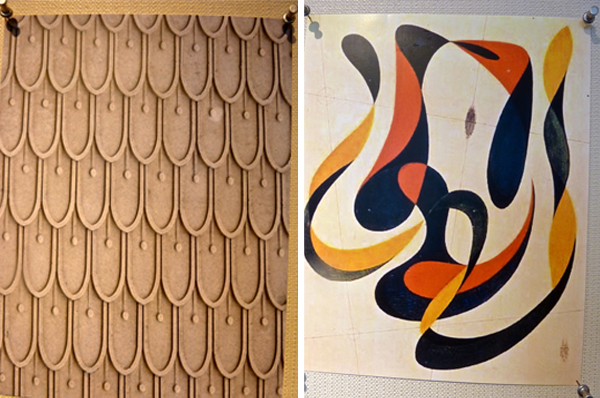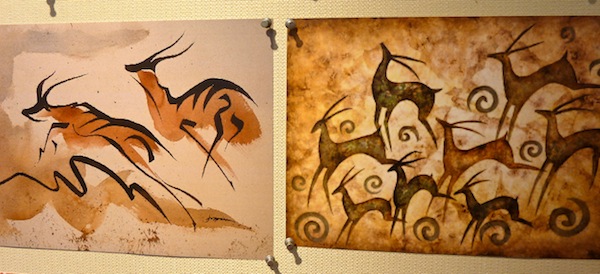 Inspired by art history with a French influence, the collection is all about saturated color. There is a wonderful mix of palettes, patterns and scale, with the gazelle as animal of choice this season.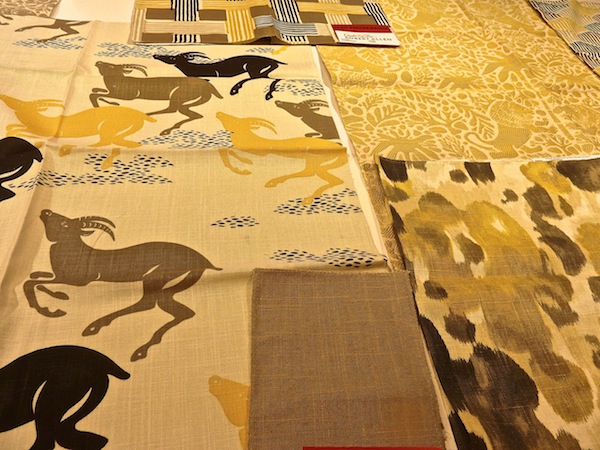 In addition to their signature graphics, the collection features naturals used in a modern way, like the malachite pattern, Malakos, which is a graphic yet organic element at the same time.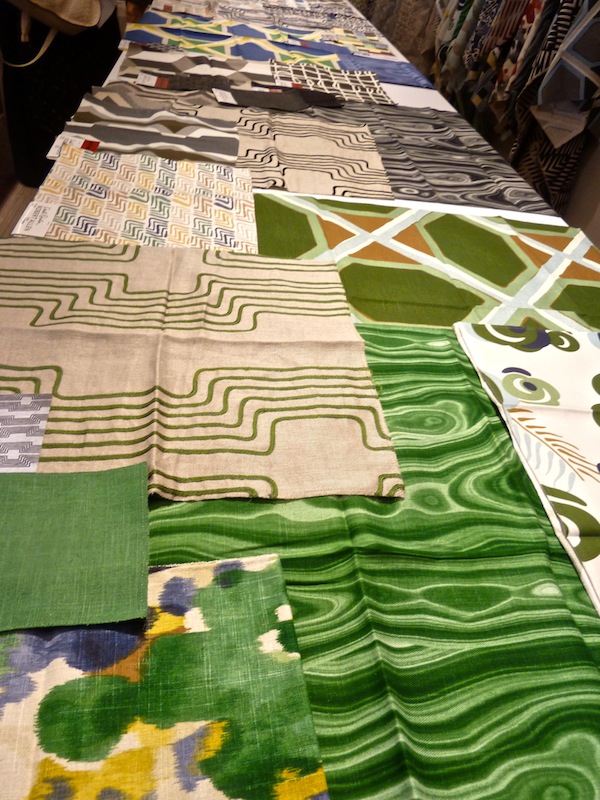 There are prints and wovens that have a hand embroidered feel with the charm of the handmade while still looking modern. Even the geometrics, like this Coco have a hand painted feel, rather than vector driven sharp edges. They introduced the freshness of  bights like cobalt and emerald without the mix feeling too primary,  adding accents of  cinnamon or tan for a little warmth.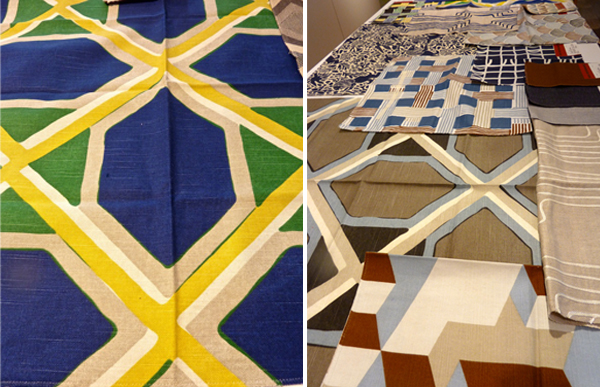 There is a also a versatile linen/cotton blend solid in all the bright colors to work with the patterns. I think my favorites were the wovens. KingsWalk and ZebraGeo are classics with a twist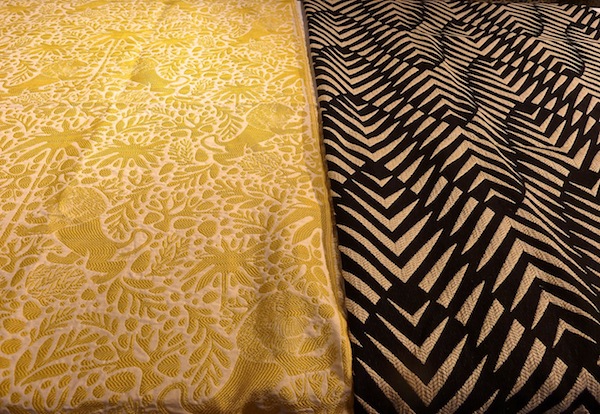 that upholster beautifully as you can see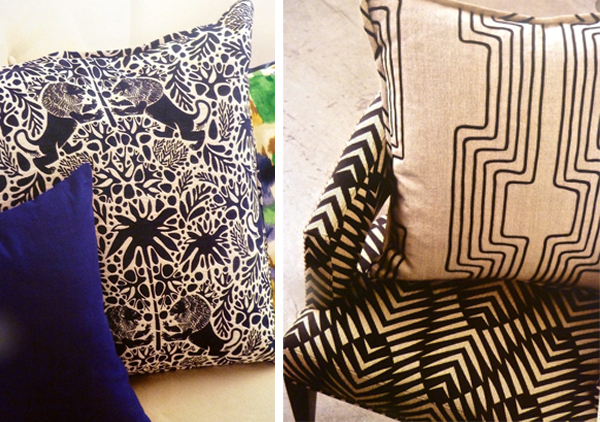 and mix marvelously together and with the other lines of the DwellStudio brand.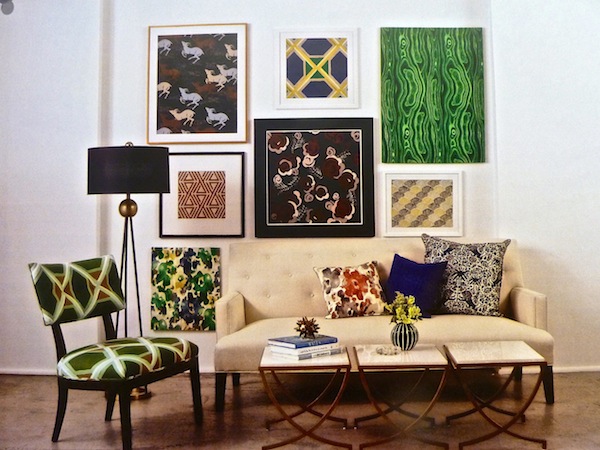 DwellStudio already has in its own collection a glazed linen but Robert Allen figured out to overprint a linen with a pearlized finish to offer a similar product at a more competitive price point. The Regency linen is a great way to add a little understated shimmer without breaking the bank.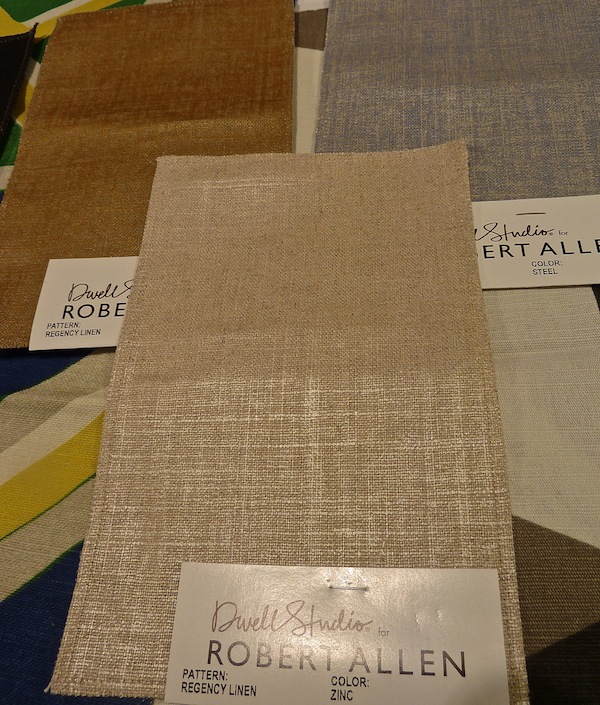 But enough from me, here is Christiane to tell you a little more about the new collection.
: