"Not everything should be perfect." This simple phrase speaks volumes about Odom and Kate Stamps' approach to both their own home and the many houses and gardens they design for others. Now that does not in any way describe their actual design work, which is thoughtful, exacting and detailed, but rather the final effect, which results in rooms of "grace and lack of pretension." Please join Susanna and me for a behind the scenes visit to Kate and Odom Stamps' evocative home in Pasadena.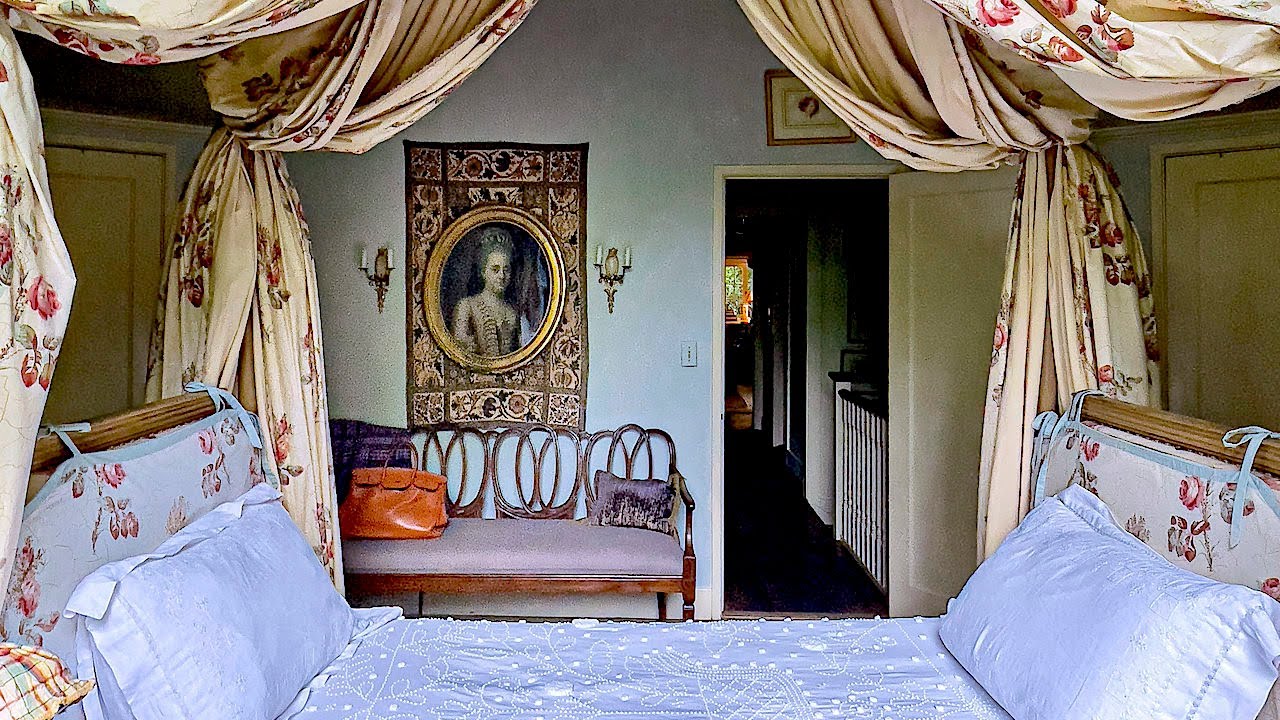 For the many fans of Kate and Odom Stamps' classically inspired interiors, each peek into their charming and layered home on their popular Instagram feed elicits a multitude of joyful and admiring comments. Perhaps it's because their interiors are the antithesis of so much of the sameness we see now. These are indeed not perfect rooms, but rather seemingly unstudied spaces exuding comfort, personality and a sense of lives being lived.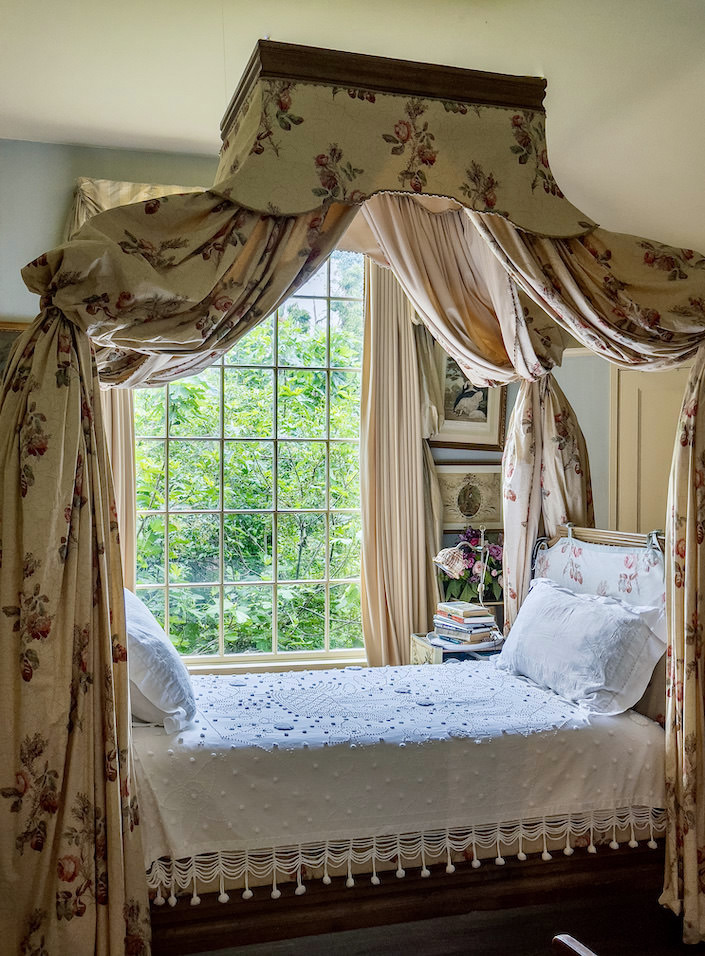 Experienced in renovating older homes, Odom, the architect of the Stamps and Stamps duo, creatively reimagined their original 1904 carriage house without increasing the footprint but yet doubling the living area. It still retains its cottage feel but now offers additional room to incorporate their many books and collections,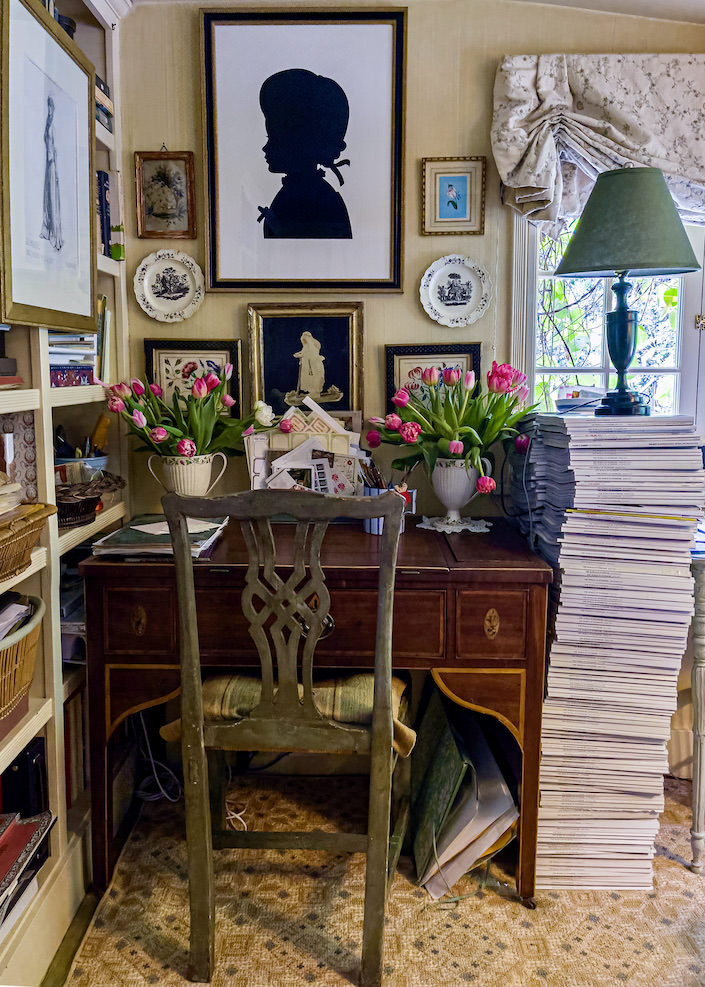 as well as a variety of spaces in which to read, relax and effortlessly entertain.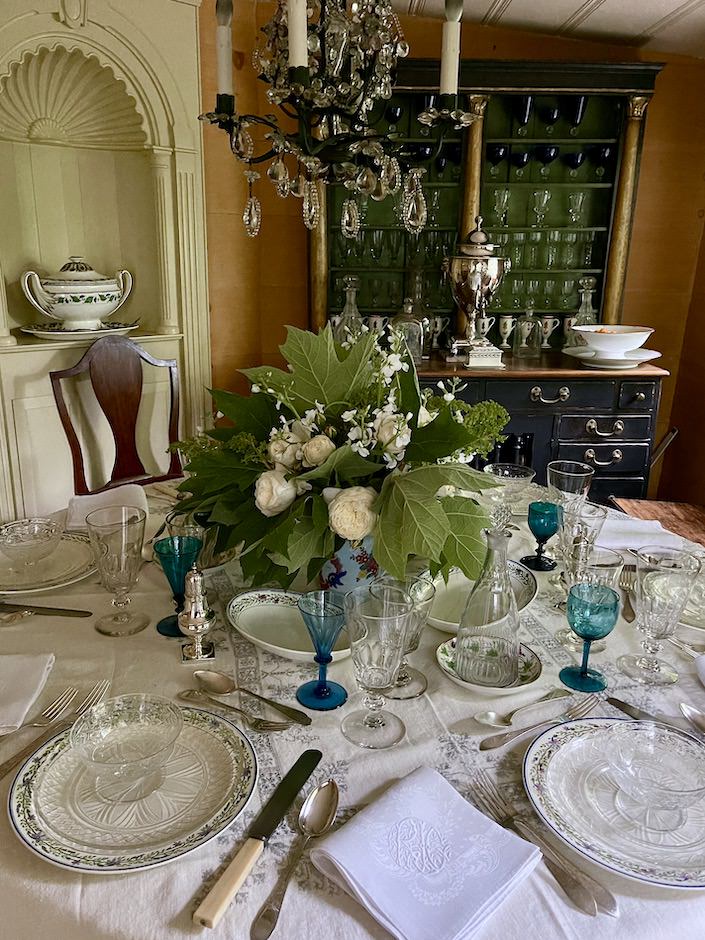 Likewise, Kate has created interiors with charm, sensitivity and an educated respect for history and sense of place. With multiple layers, her rooms exude character, comfort and soul.
all photos above by Stacey Bewkes for Quintessence
With a passion for antiques and textiles and an impressive knowledge of the decorative arts and architecture, Kate and Odom continue to strive for authenticity, quality and attention to detail in all their work.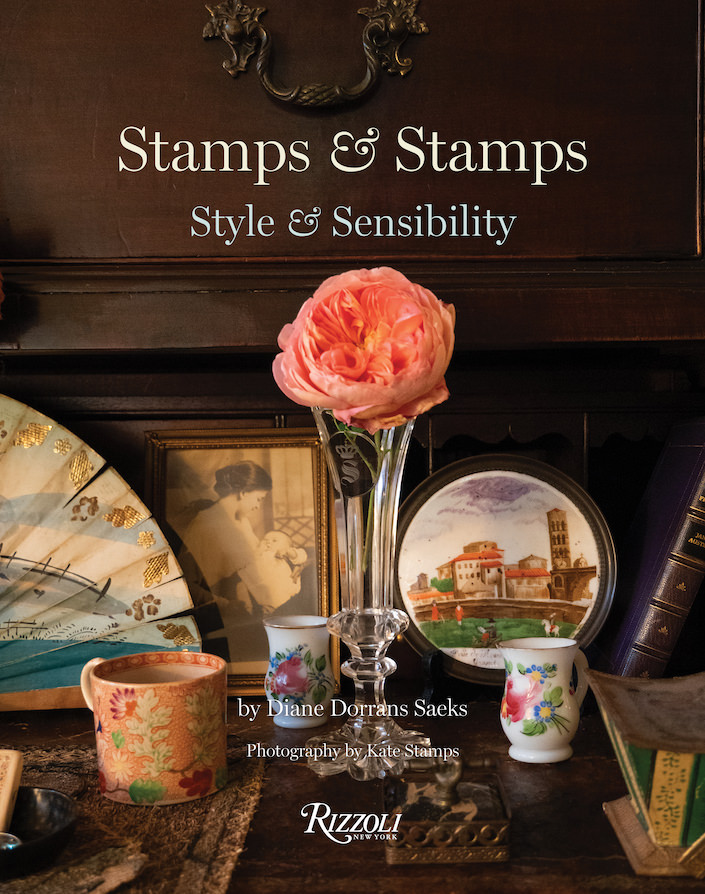 Their new book, Stamps & Stamps, Style and Sensitivity shares both their own home and a selection of projects. While the featured homes may range in style, from bohemian, below,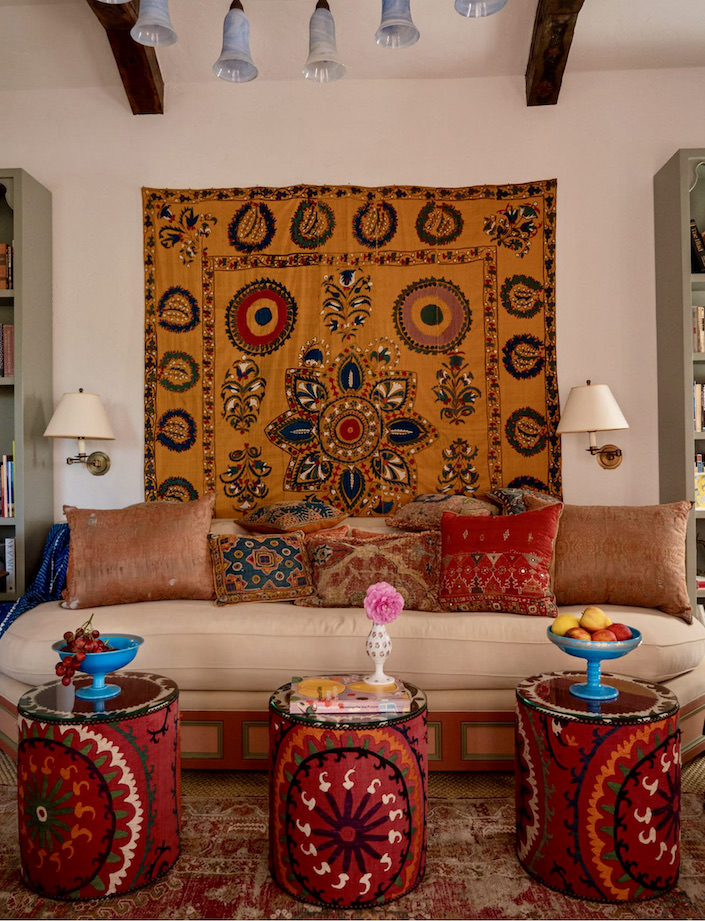 to formal Georgian, they share a layered eclecticism that resonates personally for each client. Odom upped the charm by adding dormers in the bedroom below, which Kate filled with an appealing array of textiles, antiques and art.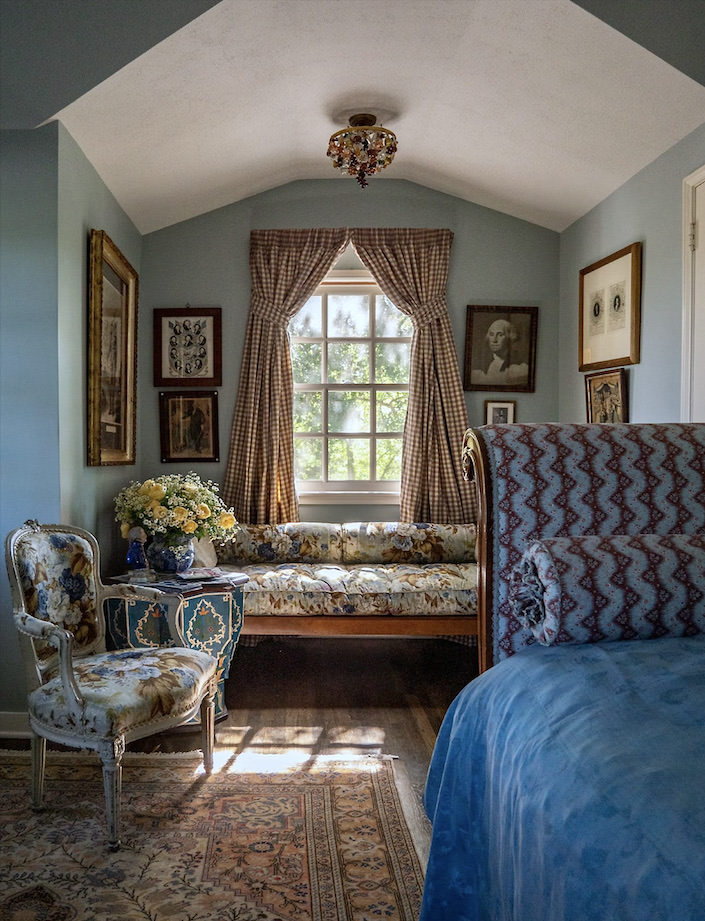 For a house in Los Angeles, Odom designed a new loggia with bold columns and treillage, below, with a floor reclaimed from a demolished French chateau and Kate furnished with a mix of new and antique furniture and accessories. For all lovers of timeless style and quiet, sophisticated luxury, the book is a wonderful addition to your design library. Signed copies can be ordered through the Stamps and Stamps website.
four photos above by Kate Stamps for Stamps and Stamps, Style & Sensibility
So thank you Kate for welcoming us to your lovely home. It was a privilege and a pleasure!