While I was not able to stay for the week of festivities at La Cienega Design Quarter's Legends, I was delighted to attend the first annual Chairs for Charity to benefit the Greater Los Angeles chapter of Habitat for Humanity. Luxury Italian furniture brand Promemoria tapped eight top designers to customize the company's iconic Bilou Bilou chair. On display at the always tempting La Cienega showroom Dragonette, they are being auctioned online at Paddle8 now through May 19th. Inspired by Thonet's timeless bentwood classic, Romeo Sozzi's Bilou Bilou is an innovative modern interpretation with elegant Milanese lines. Its versatility is aptly demonstrated by the designers' imaginative creations.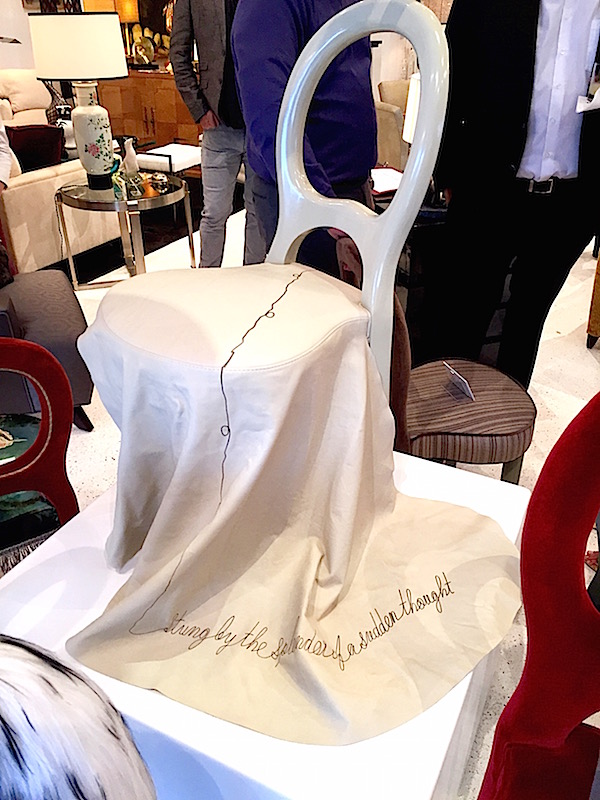 Joan Behnke's chair, above, is a statement in functional art. On a frame lacquered in Farrow & Ball's Fawn, a train of sumptuous leather is embossed with a trailing line leading to Robert Browning's musing on inspiration from "A Death in the Dessert," – "Stung by the splendour of a sudden thought."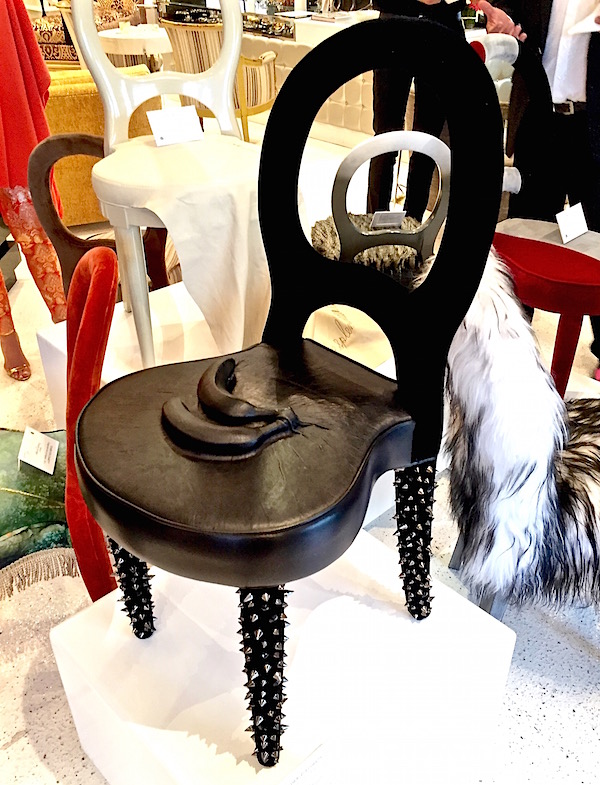 Antonino Buzzetta also transformed the Bilou Bilou into a singular statement. With a leather embossed banana on the seat and legs swathed with silver spikes and black Swarovski crystals, it is a whimsical and sexy statement piece.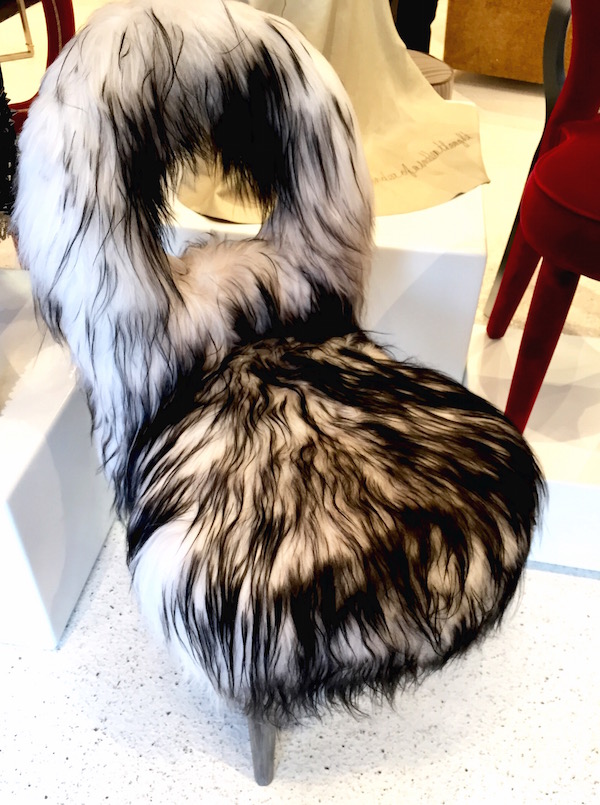 Harkening back to his fashionable roots, Cliff Fong's fabrication is a chic anthropomorphic variation with mongolian sheepskin and black white cerused legs.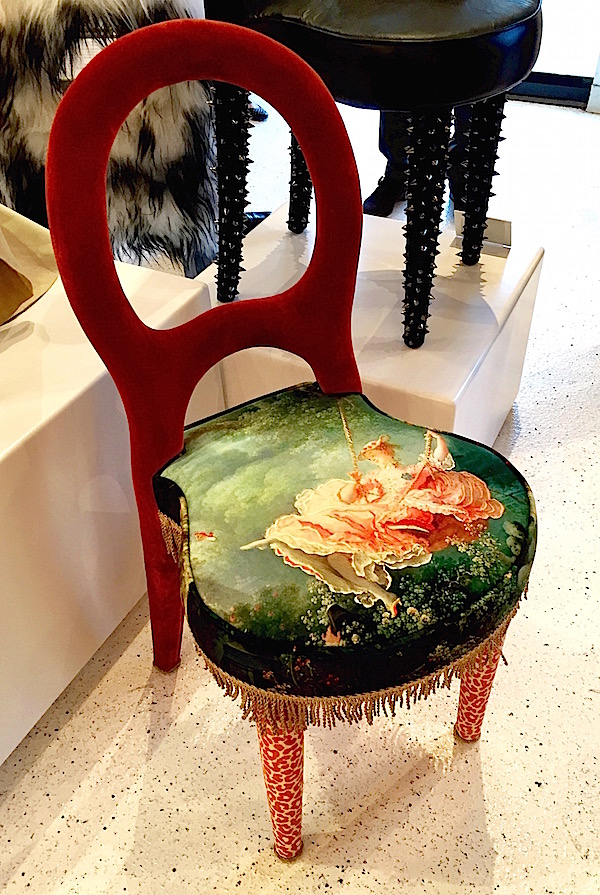 Timothy Corrigan's chair has rococo flair featuring a detail from Fragonard's The Swing custom printed on velvet and then embellished with hand embroidery and fringe for the seat. A Promemoria burnt orange velvet covers the back and back legs with Tim's own Madeleine leopard velvet for Schumacher on the front legs.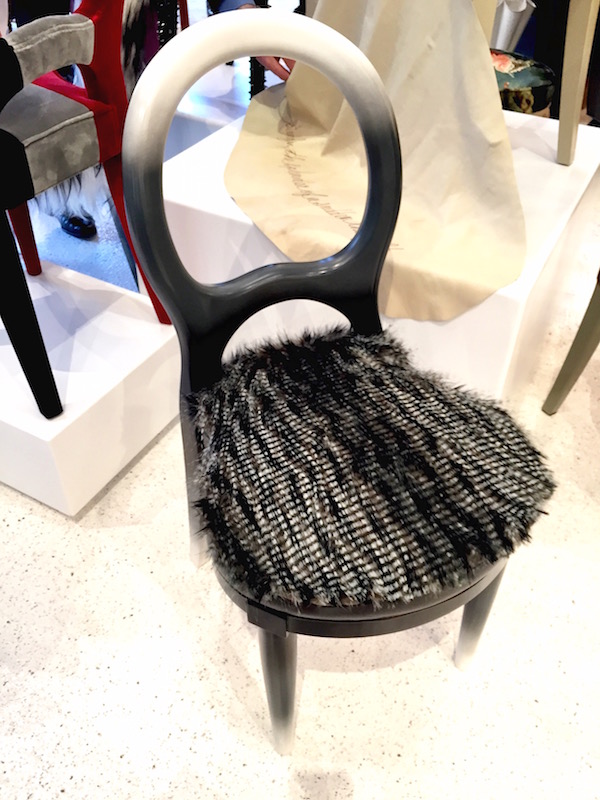 Adam Hunter's flair for drama resulted in a luxe chair combining a faux fur covered leather seat with a lacquered ombre frame. The gradation on the legs lends the piece an ethereal floating feeling.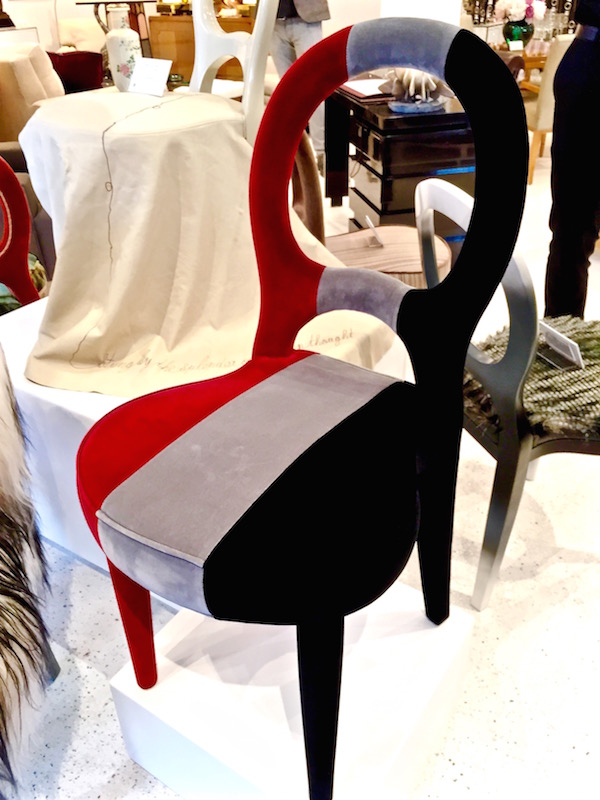 Mary McDonald's chair shows how bold and graphic simplicity can yield elegant results. Velvet stripes in red, gray and black seem to combine the strength of neoclassic sophistication with the refinement of Pauline de Rothschild.
Amanda Nisbet kept it classic with a tailored timeless design. A frame of Benjamin Moore Midnight Navy lacquer offsets an upholstered seat cushion in a mini check. Constrasting welt and tufted buttons show off the feminine lines for a great yin yang of masculine feminine appeal.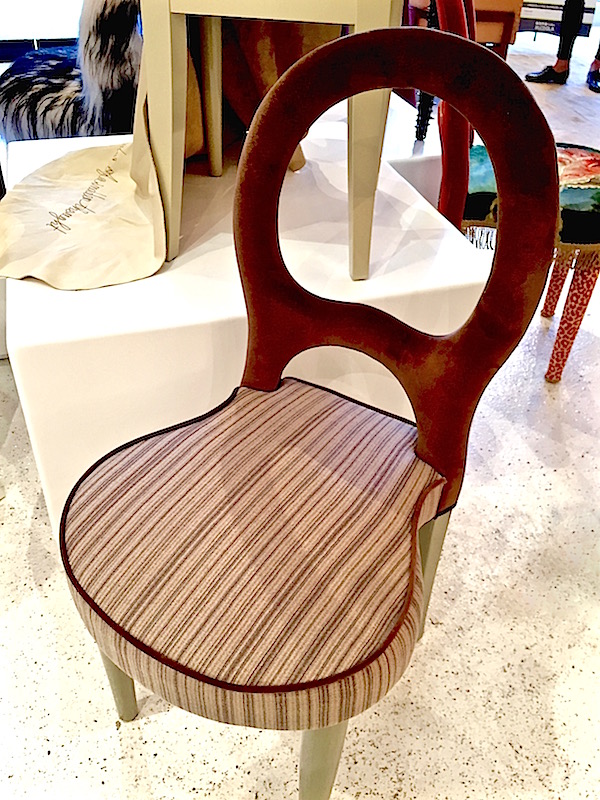 Understated luxe was expressed by David Phoenix with subtle contrasts of texture and tone. A Fortuny fabric on the seat, with a Promemoria velvet on the back top legs lacquered in Benjamin Moore's Taos Taupe.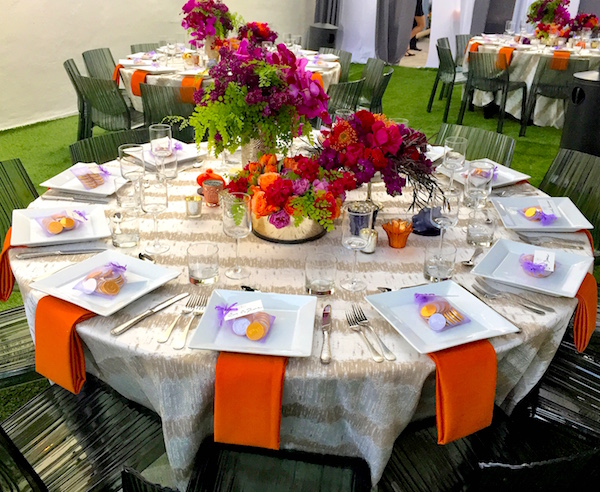 Following the debut, Patrick Dragonette transformed his parking lot into a stylish celebratory space replete with Promemoria frog mascots and signature Dragonette chocolate coins.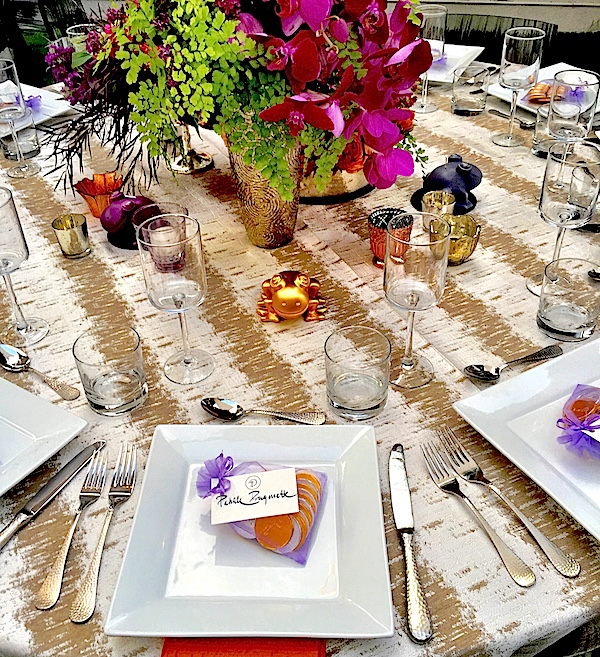 Be sure to stop by Paddle8 to support this worthy cause!