As I prepare my table to celebrate Thanksgiving this year, I am so grateful to have my entire family home on this wonderful day. As my children get older, I do not take for granted that they may have other options for these cherished holidays and am so appreciative that they look forward to being together as much as I do. So from my home to yours, I wish you all a very Happy Thanksgiving. May you enjoy your food, your home and your families, not necessarily in that order!!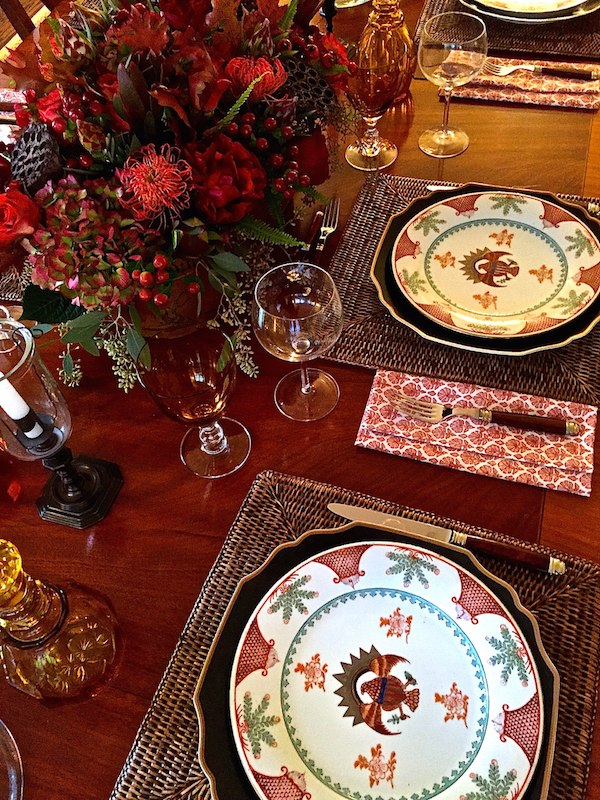 Since you readers are always a curious bunch and will undoubtedly ask, let me share that my plates are vintage.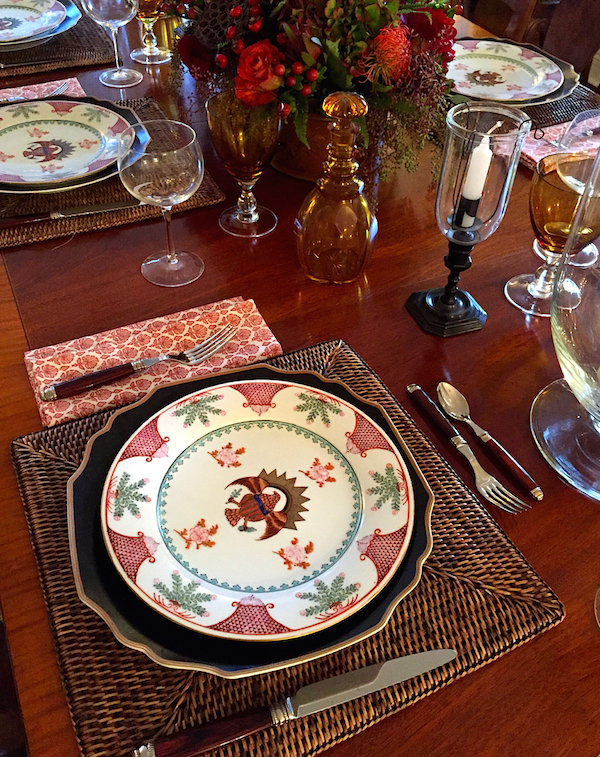 I found them at a church fair in Little Compton, Rhode Island I attended with Dominique Browning several summers ago. You can see more in my video visit here.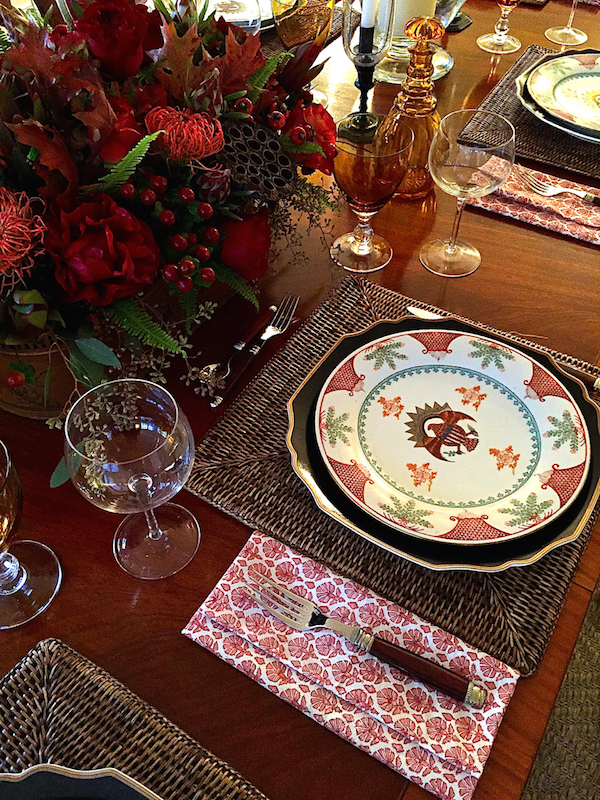 The wonderful amber glasses, with a tortoise shell like ombre are from Nina Campbell, the charges Mottahedeh, the flatware Alain Saint-Joanis from Hoaglands and the napkins, a recent purchase from The Linen Shop. Cheers to a very happy holiday!