Previewing fall is always a challenge. Finally ecstatic to have spring in our back pockets,   we are ready to move on. But come August and September we'll  be happy to have these bookmarked for fall entertaining, gifting and wearing. AERIN Fall 2015 has a great selection of both decorative accessories and fashionable footwear. As we've explored, Austria is reigning strong this season and is the muse for AERIN's extensive home accessories collection. The warm and rich palette of browns, gold and loden green is inspired by the architectural elegance  of Vienna's regal Palais Liechtenstein. I stopped by the showroom last week to get a sneak peek.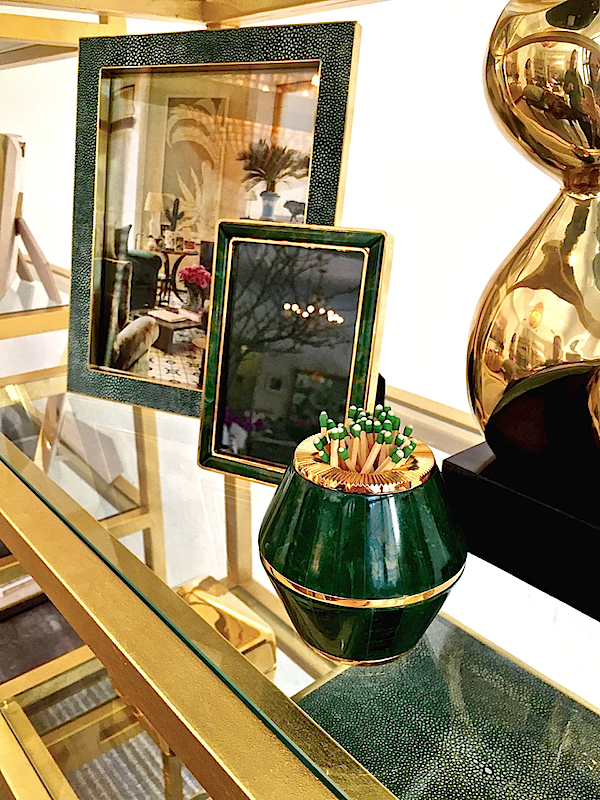 Jade marble, perfect for the holidays, is new to the line and seen in some great shapes and products. Above, her classic Matchstriker with frames in the marble and handsome new emerald shagreen. Below new vases and flower dish set in the new jade green.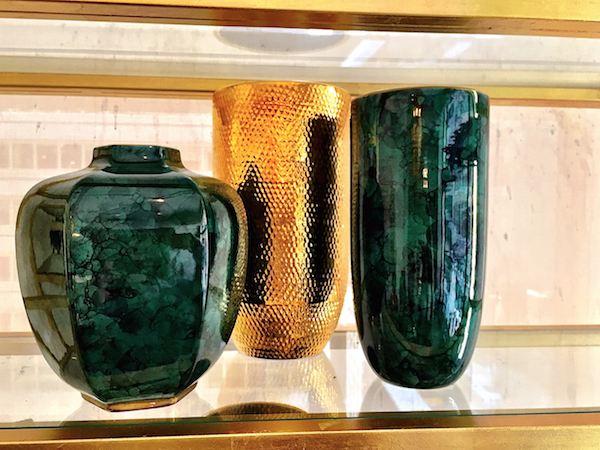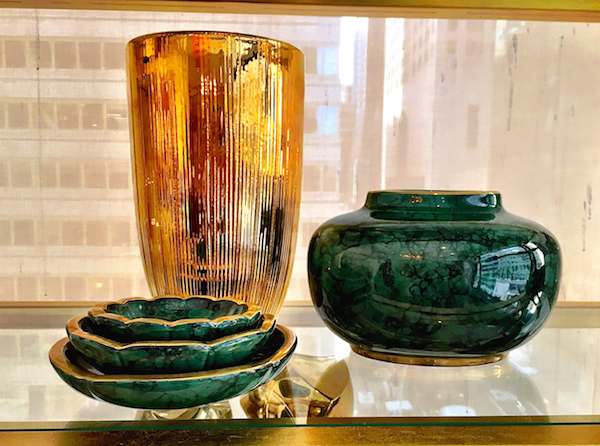 AERIN's classic shagreen jewelry boxes will be available, both large and small, in the new emerald.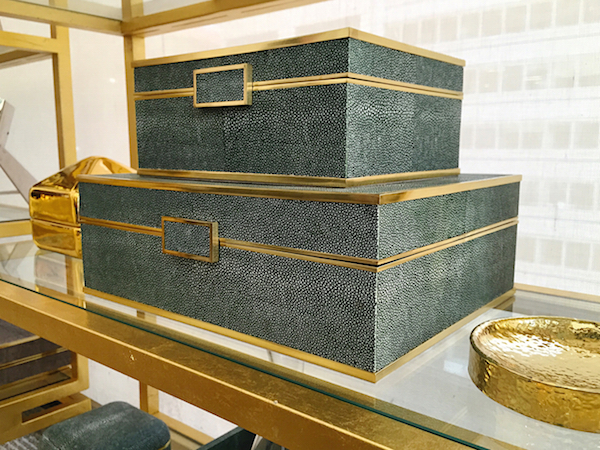 And a beautiful new feminine shape will be introduced, in the existing colors of cream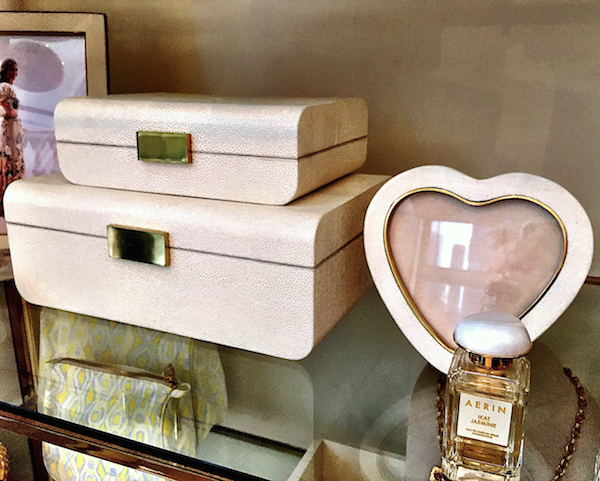 and chocolate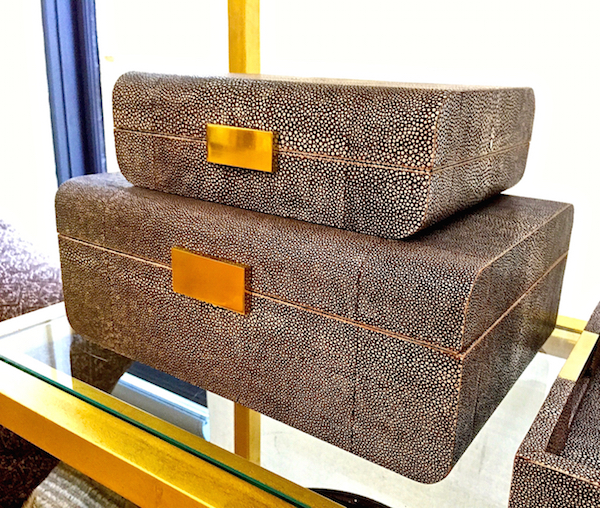 as well as the new colors, emerald and oxblood, shown below on frames and a new rounded box.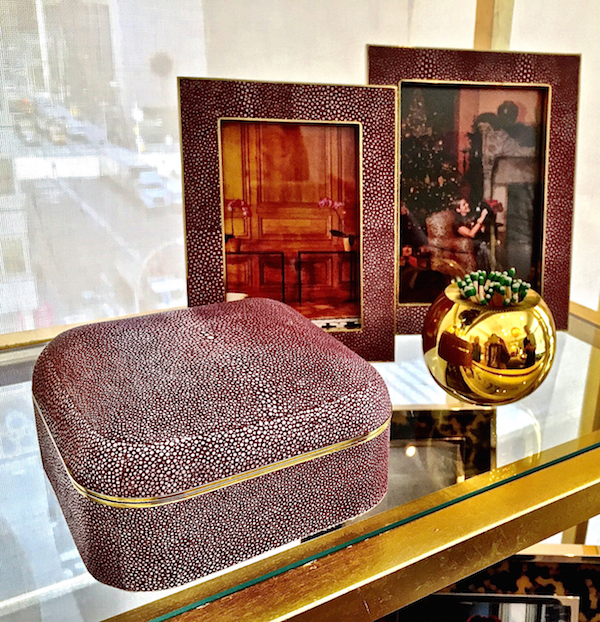 Shagreen is also available on trays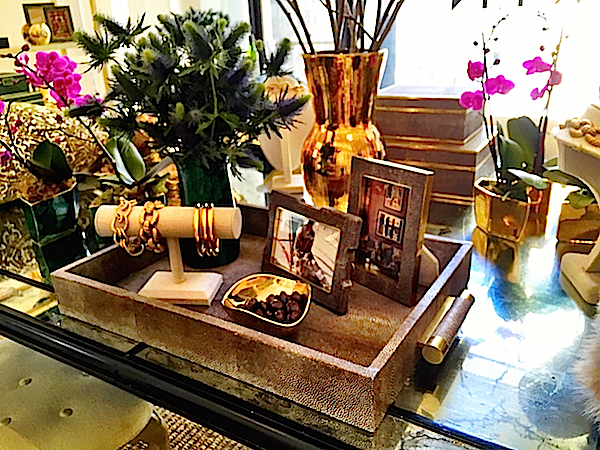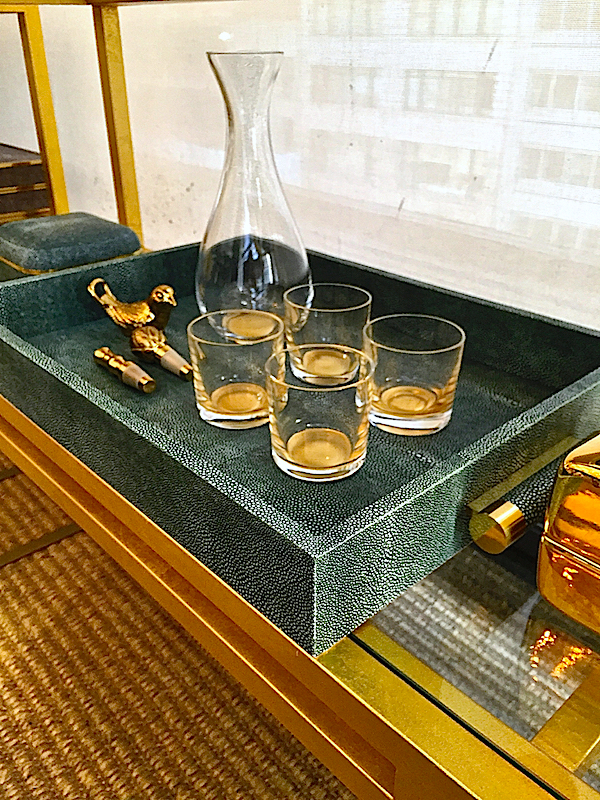 and assorted accessories such as the matchstriker and coasters.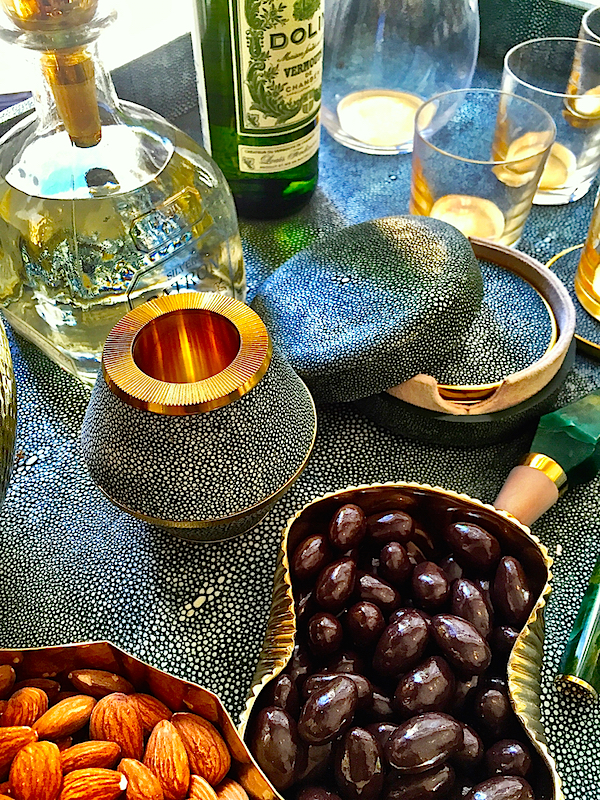 I'm crazy for this new small brass Lava vase with its branch-like nuggety texture.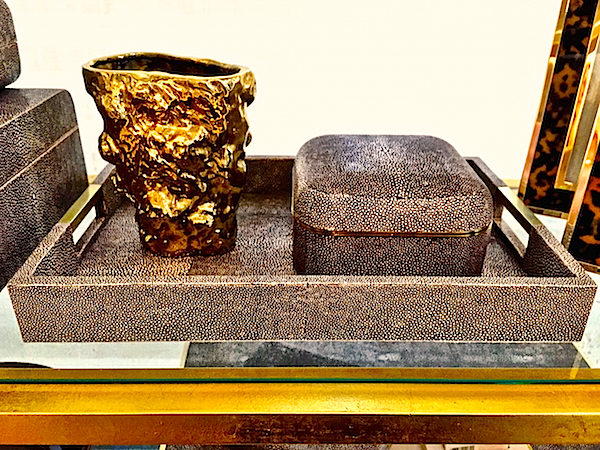 Also new in brass are textured heart dishes.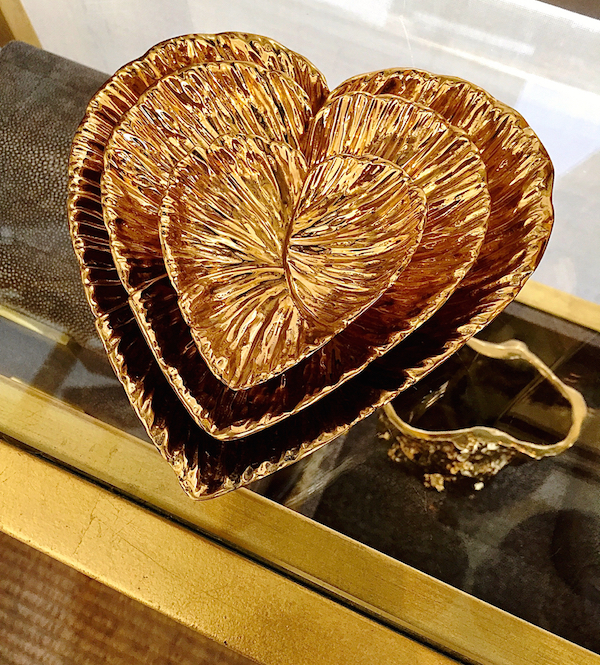 The faceted Mortiz brass vase and shallow hammered brass bowls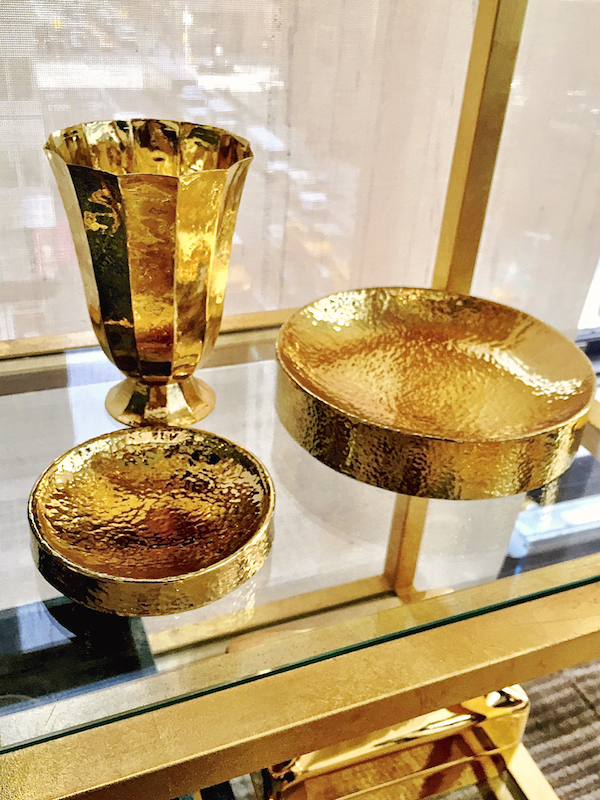 and hammered frames.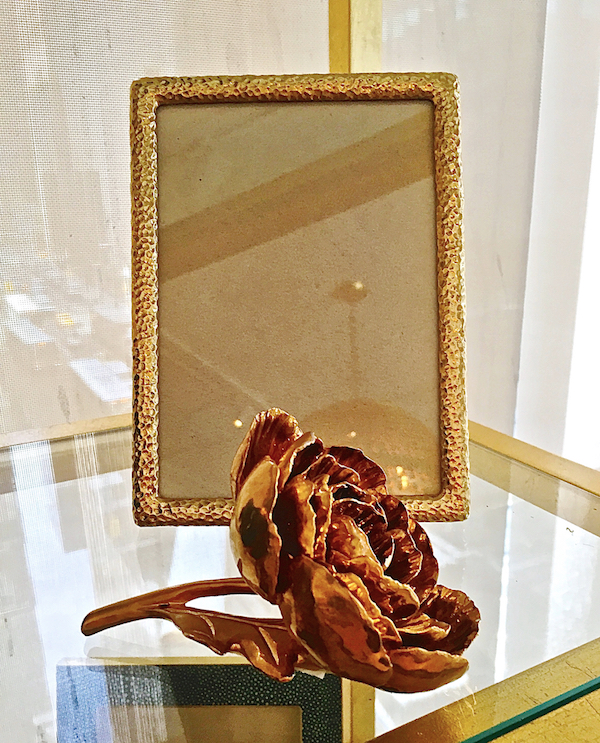 In ceramic with a glamorous gold finish, are these wonderfully chunky block centerpieces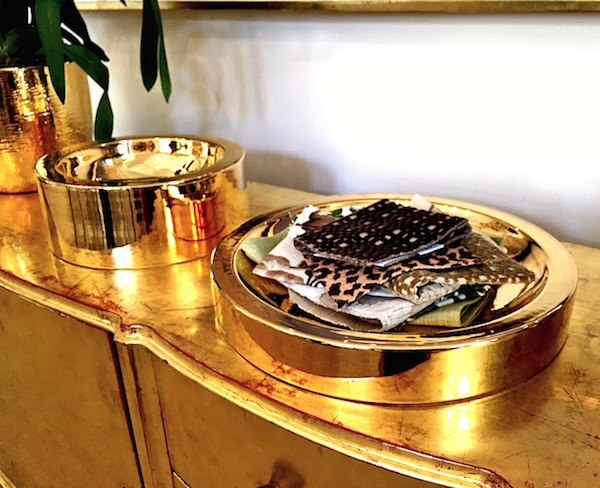 and a fantastic Brancusi-like Ives Object – a perfect piece for etagere, bookcase or tablescape.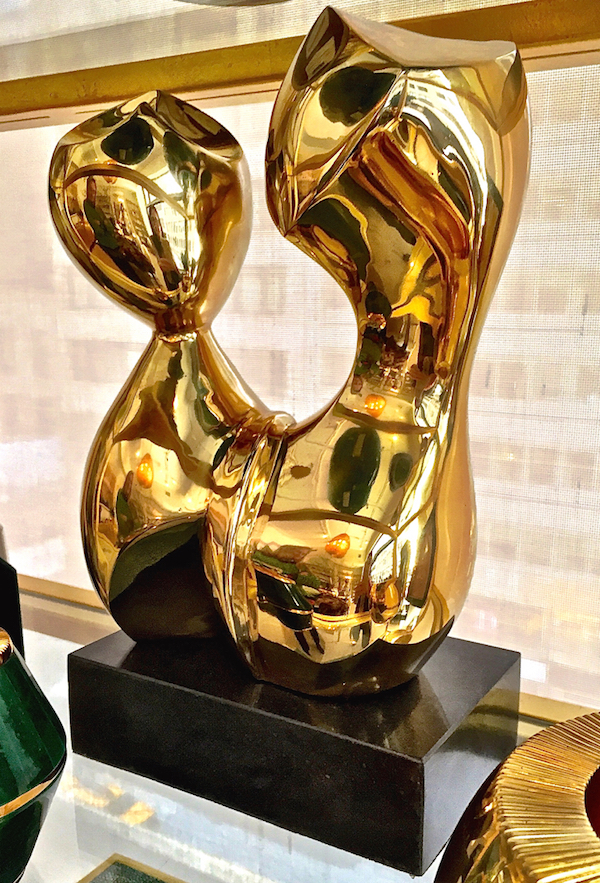 A beautiful warm marbleized clay in chestnut is seen on classically shaped vases and bowl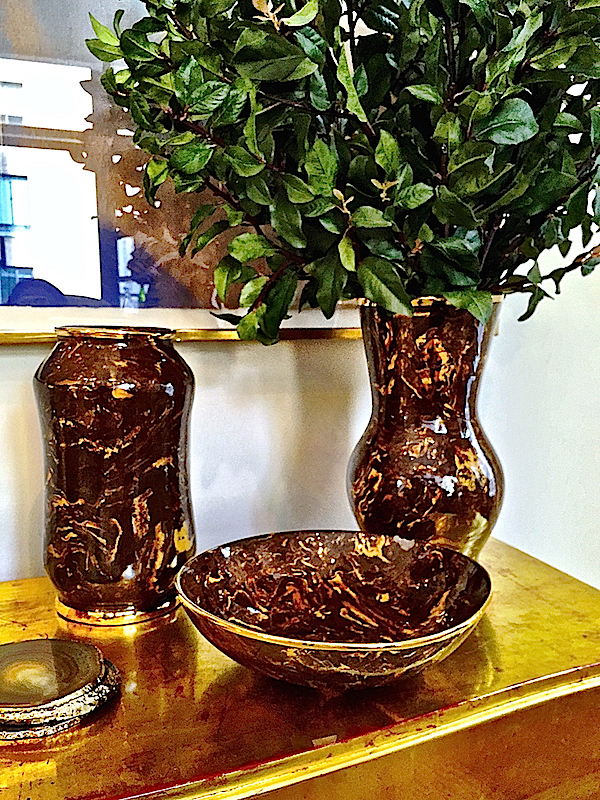 and for great gifting, remember the stylish new tortoise inlay frames.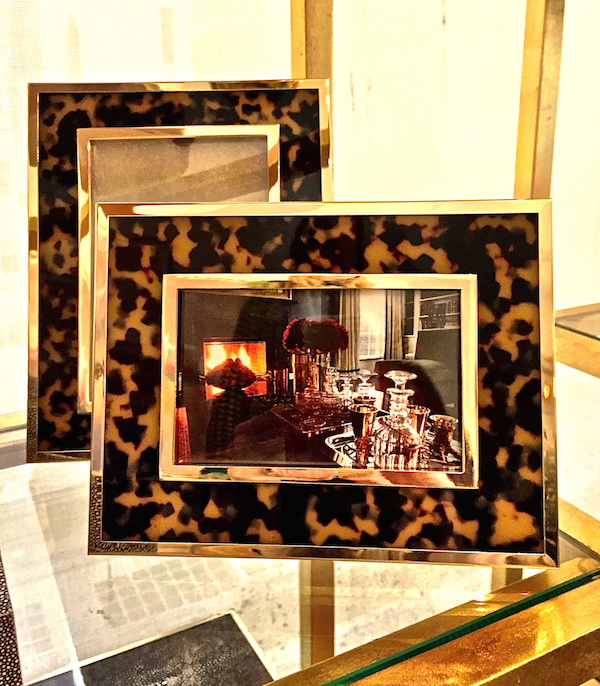 After a surprisingly bitter cold today in New York, I am happy to revisit the chic new boots coming from the AERIN Fall 2015 footwear collection. Whether in Connecticut, Aspen or Gstaad, these Madrian boots will keep feet warm in style.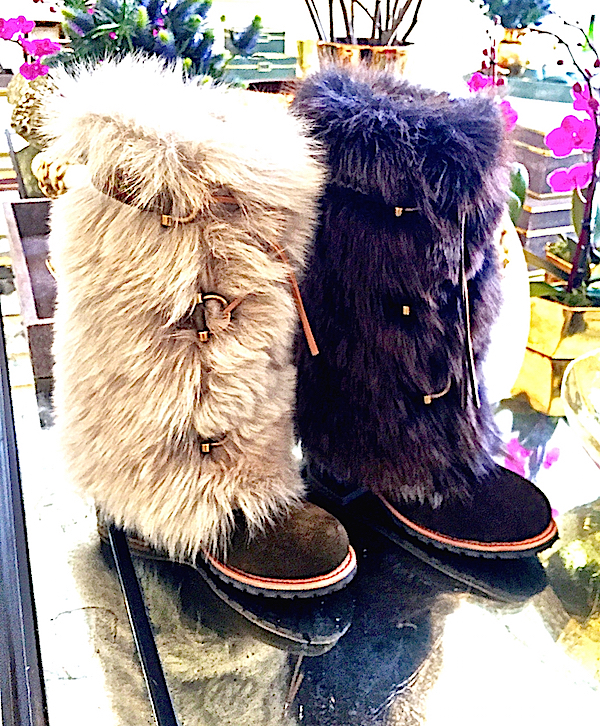 From left to right, the beige Mery, Beverly in ebony, Mery again in the praline colorway (these are on my wish list) and the shearling version of Mery are all great choices.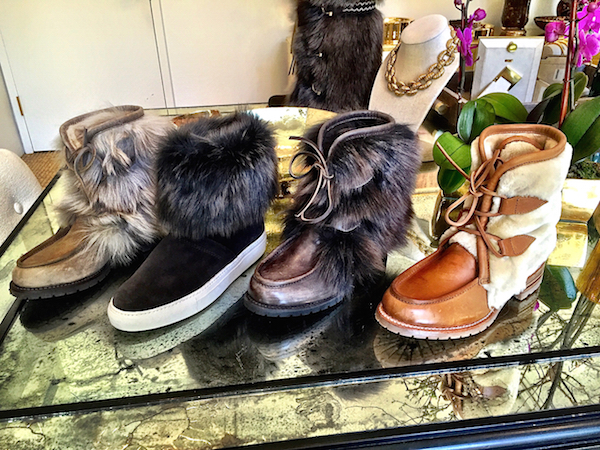 For a large pre fall collection, I especially liked the new Iva ballet flat. Perfect for travel, it would also be handy to keep in your bag for navigating the cold floors through airport security.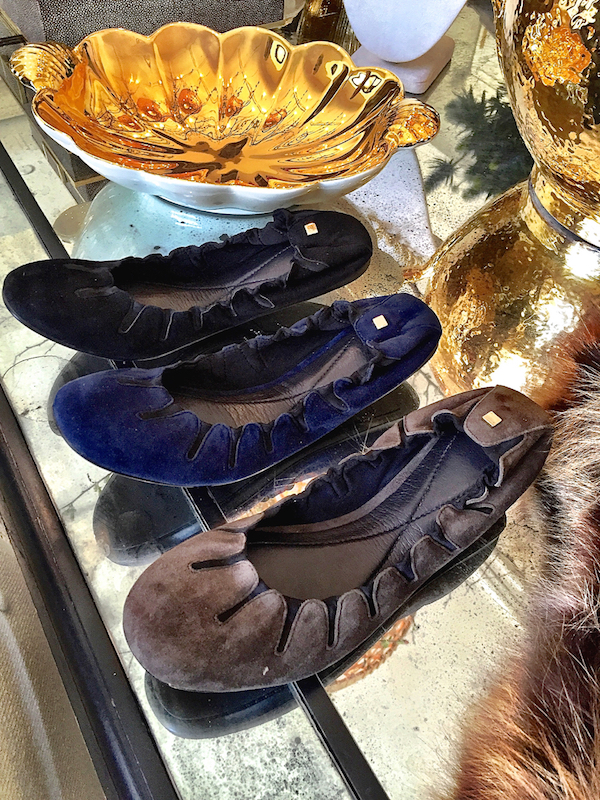 And lastly, produced by Pologeorgis for AERIN Fall 2015, is this luxurious fur vest, in a stunning palette of warm tones. And on the pillow you can get a sneak peek at one of the fabrics from Aerin's new fabric collection for Lee Jofa.
all photos by Quintessence