In the beautiful Enid A. Haupt Conservatory at the New York Botanical Garden, the 13th annual Orchid Show is a spectacle not to be missed.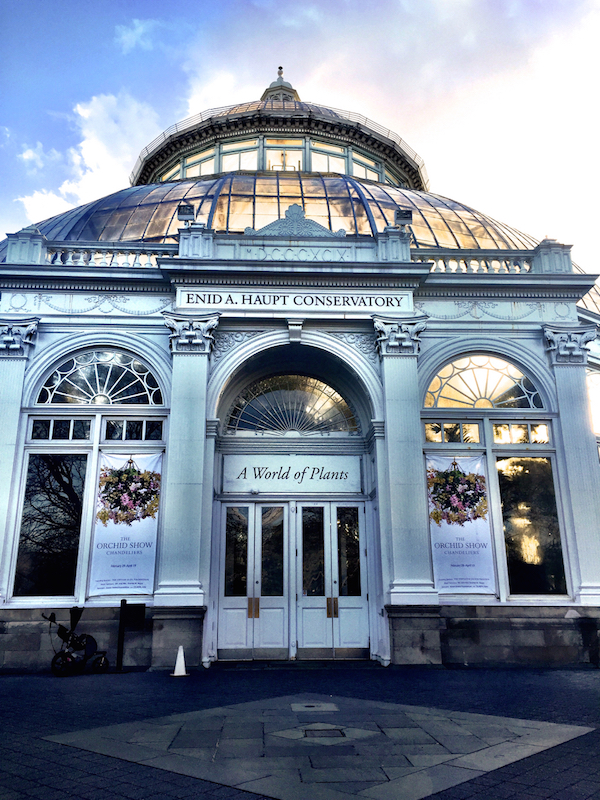 With this year's theme of chandeliers, an expanded venue within the Rain Forest Galleries and beyond shows off the bountiful beauty and endless variety of these exquisite flowers. From hanging baskets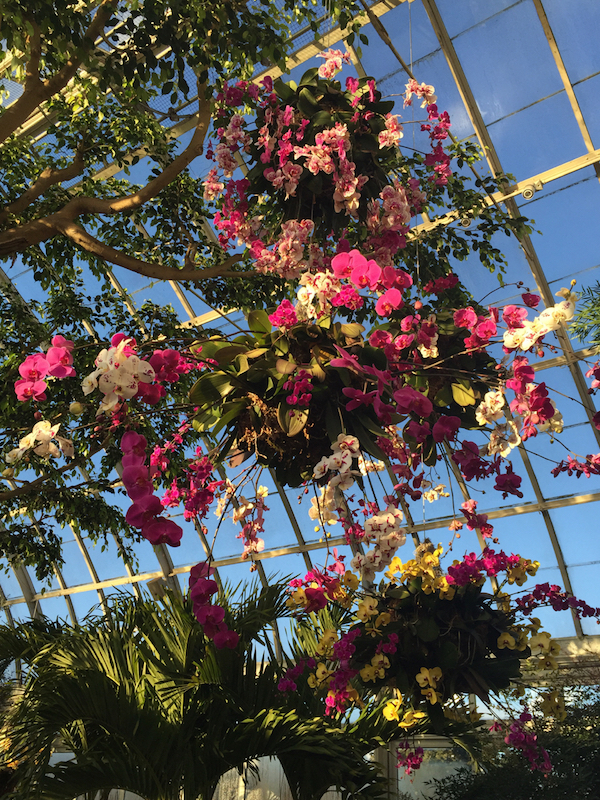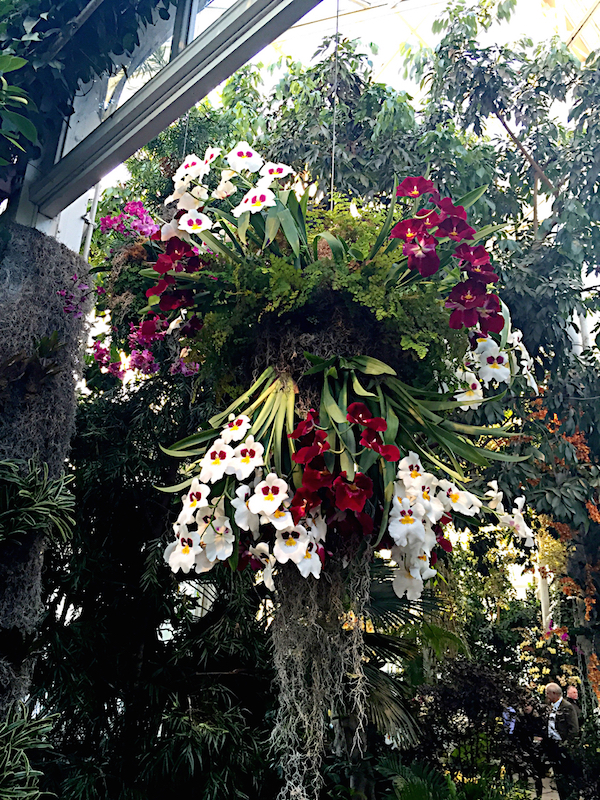 to flowering columns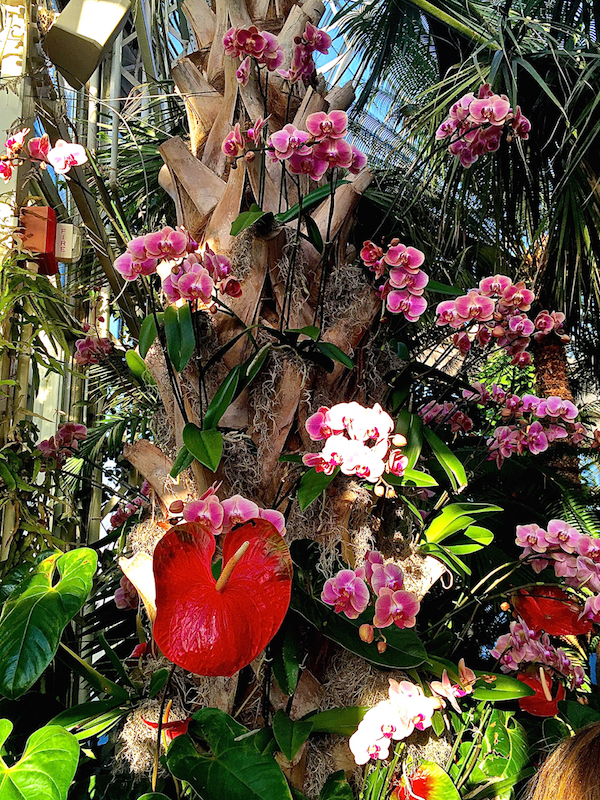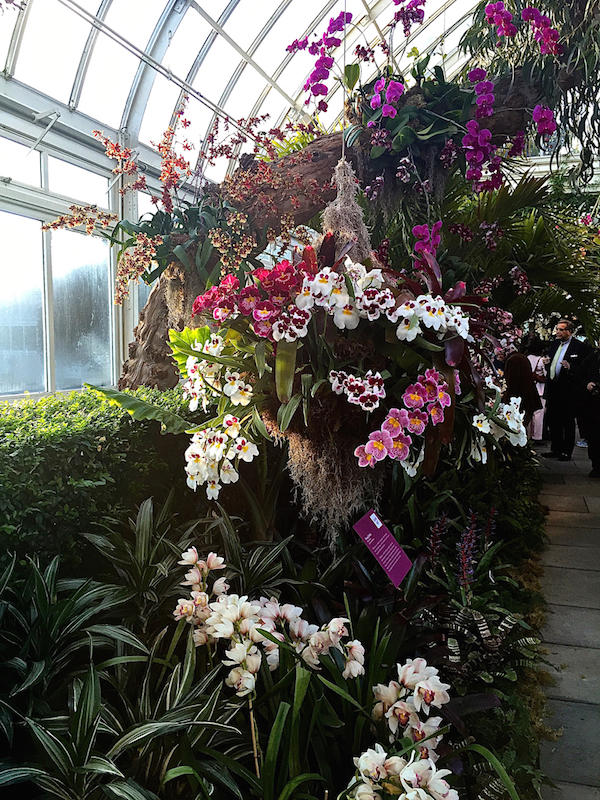 to floating islands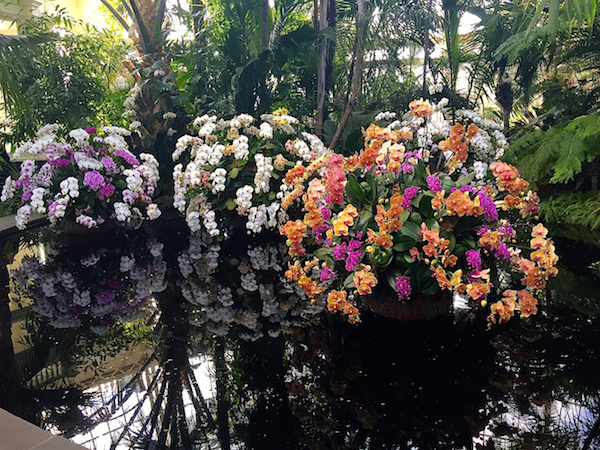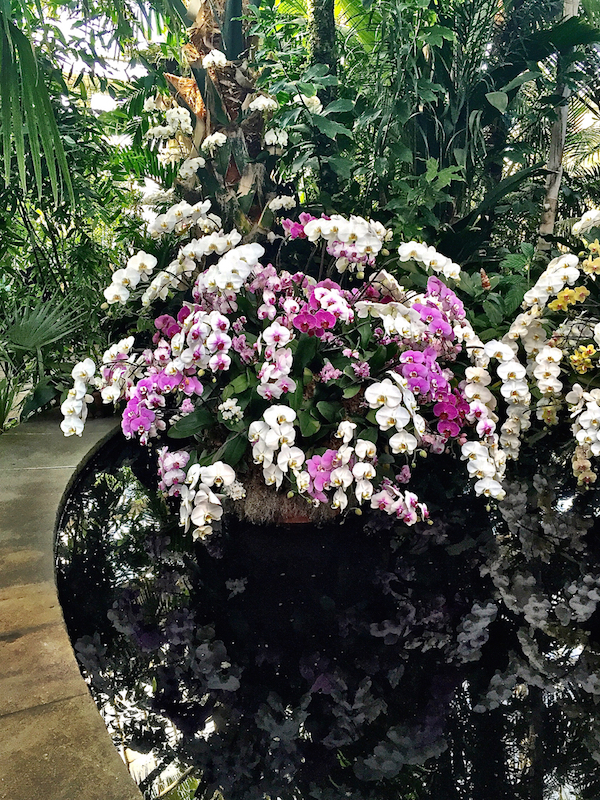 it is truly a tropical paradise. It is impossible to translate the experience of walking through the lush and fragrant exhibit.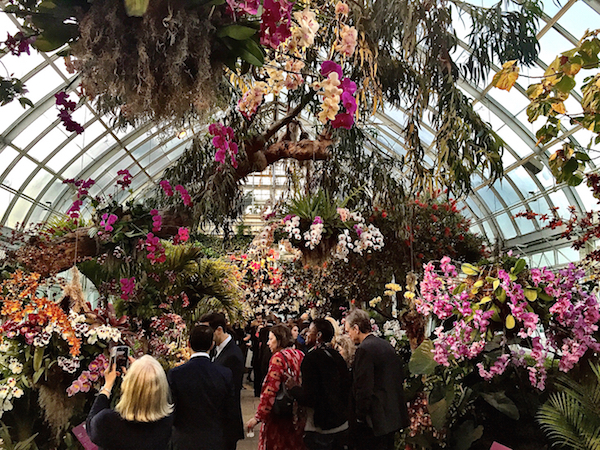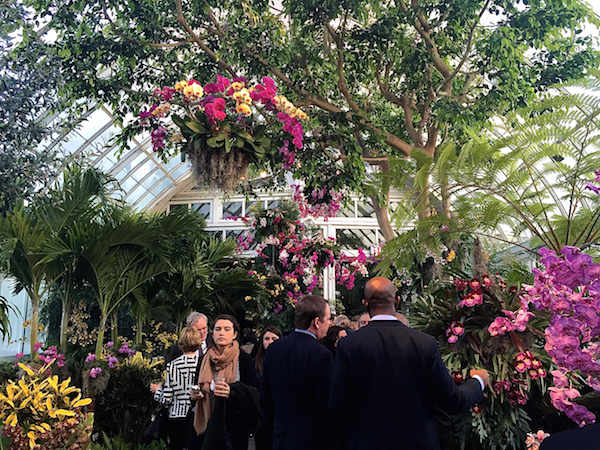 You must look up, down and in each niche, for the profusion of orchids is everywhere, impossible to take in with a single glance. Like in a tropical rain forest, they cling to branches, grow on the ground and fill every inch of this magnificent installation.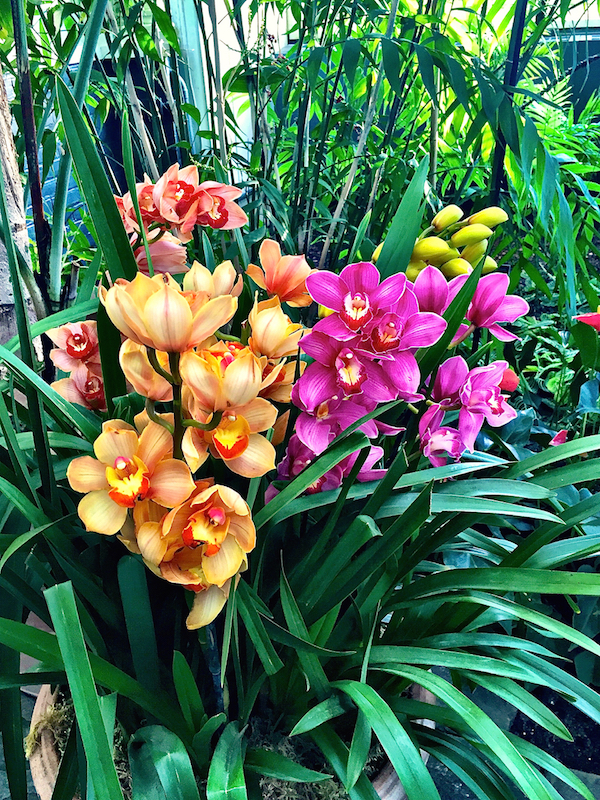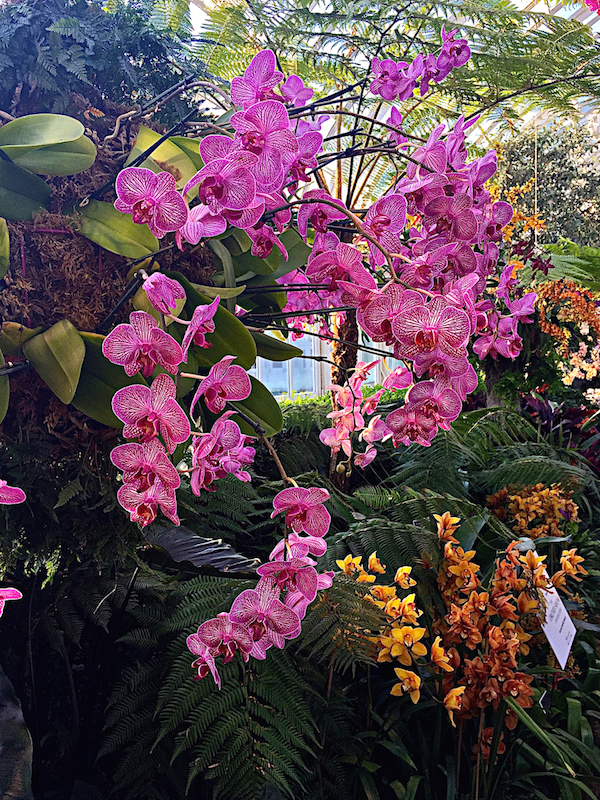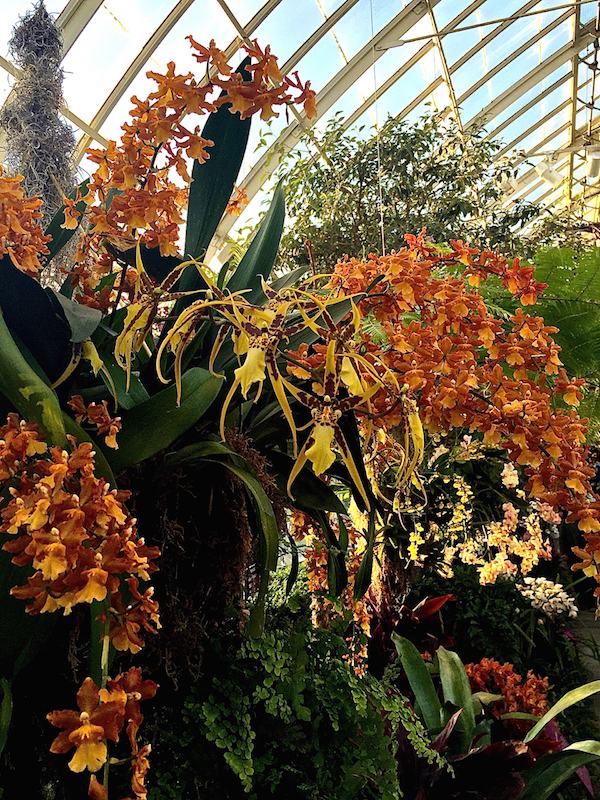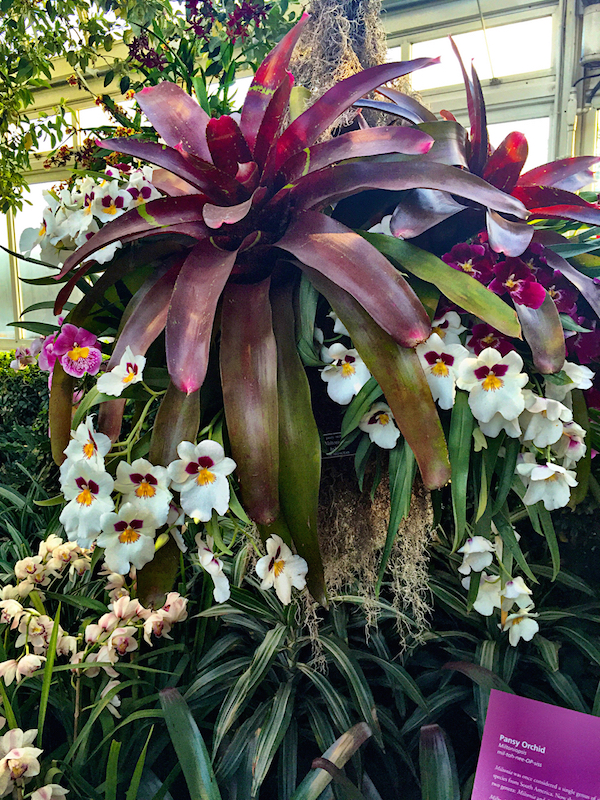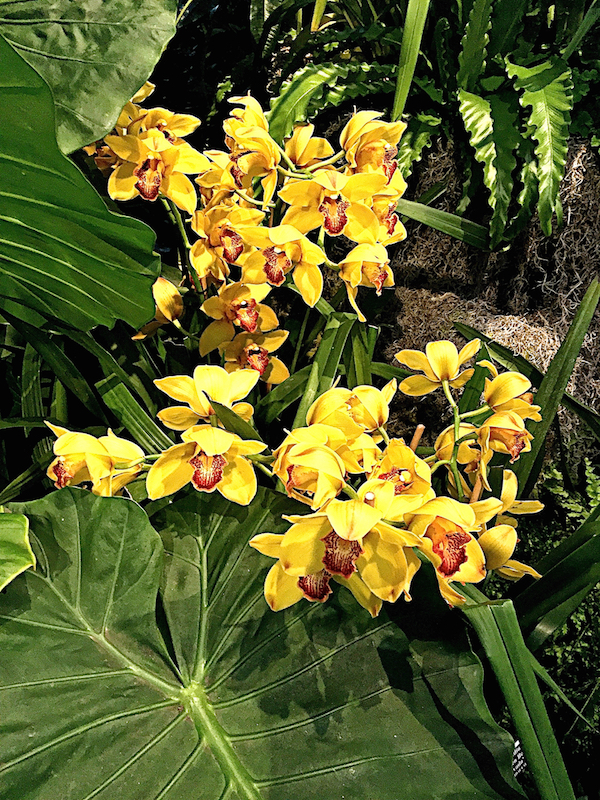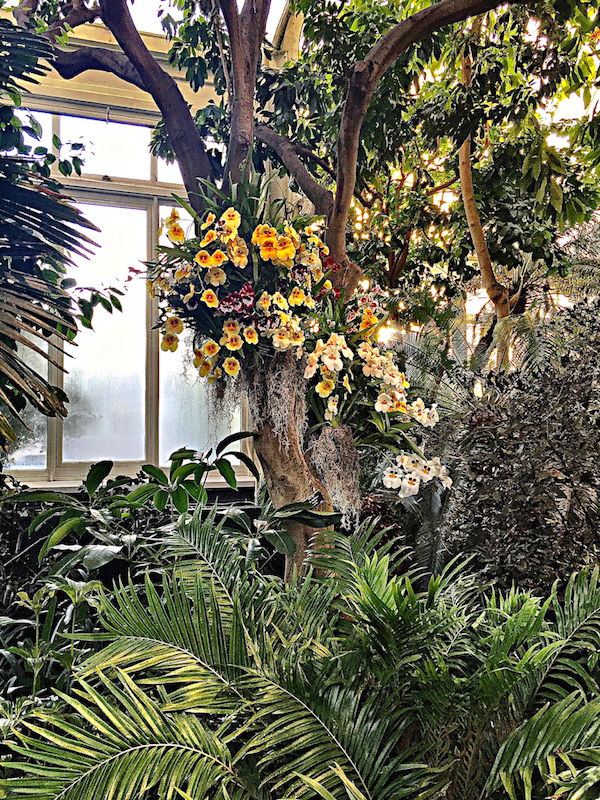 The pièce de résistance is an enormous star-shaped chandelier overflowing with hundreds of plants in the rear domed space.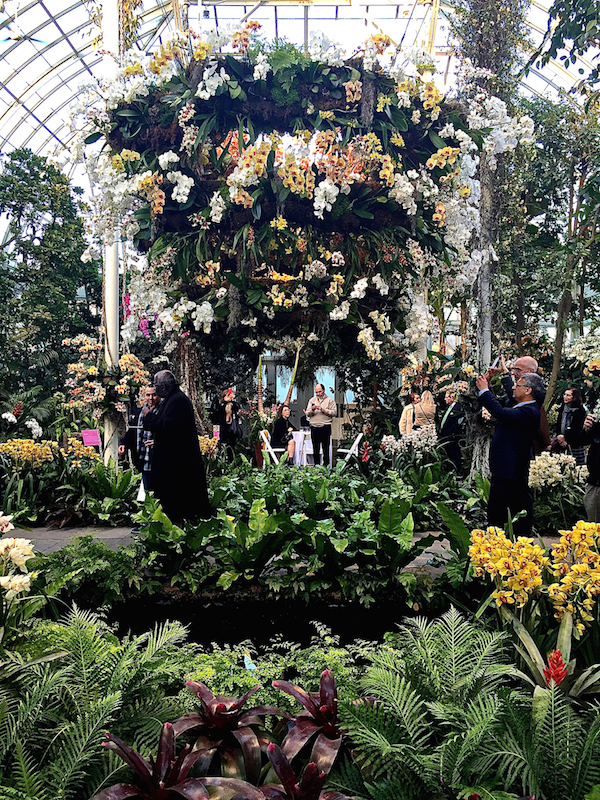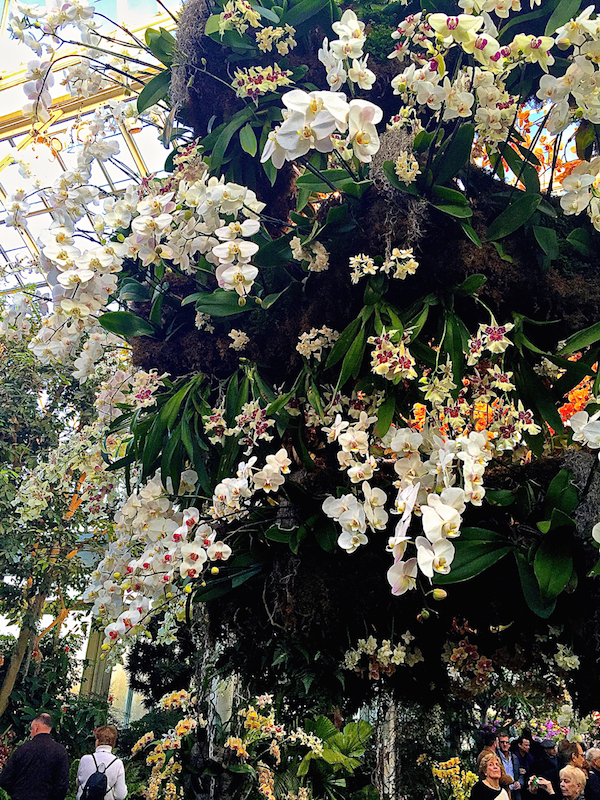 It is a testament to the skill and artistry of designer Francisca P. Coelho, Vivian and Edward Merrin Vice President for Glasshouses and Exhibitions at the Garden, and her staff who were able to execute such an elaborate and intricate display including such a wide variety of orchids.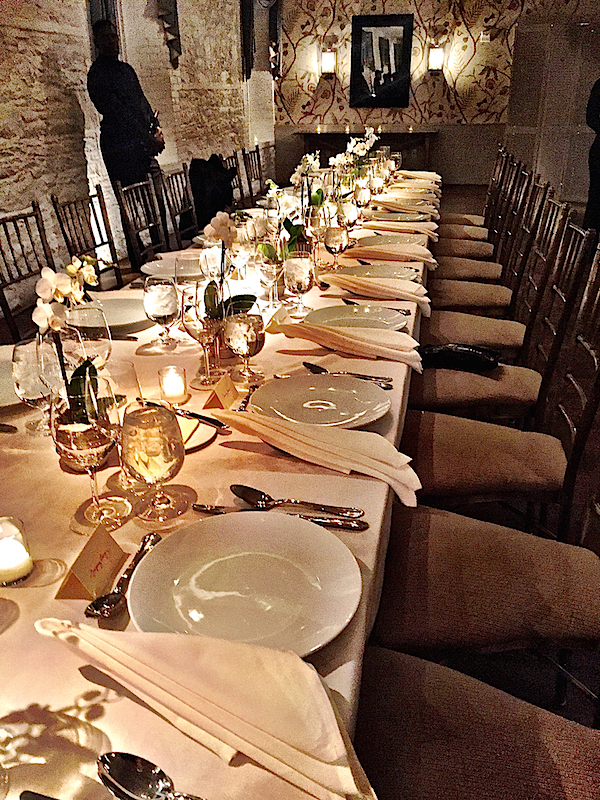 After a private visit to the exhibit, I was delighted to be included at a dinner organized by Botanical Garden Board Member Mish Tworkowski at the Stone Mill, a charming New York City and National Historic Landmark from 1840 on the property, available for private events. In addition to celebrating the show, we learning of the worthy Garden Patrons Program which provides the NYBG with crucial support for its many exhibitions and programs as well as granting exclusive benefits and privileges.
photo courtesy of the NYBG
One of my favorite programs I learned about was The Edible Academy, an educational platform including "hands-on activities, and interactive programs that help children, their families, and their teachers learn about growing and preparing vegetables, fruits, and herbs while helping them gain enthusiasm for and lifelong interest in gardening and healthful living." It's a great initiative and a new three acre complex is coming soon to accommodate the expanding popularity of the program.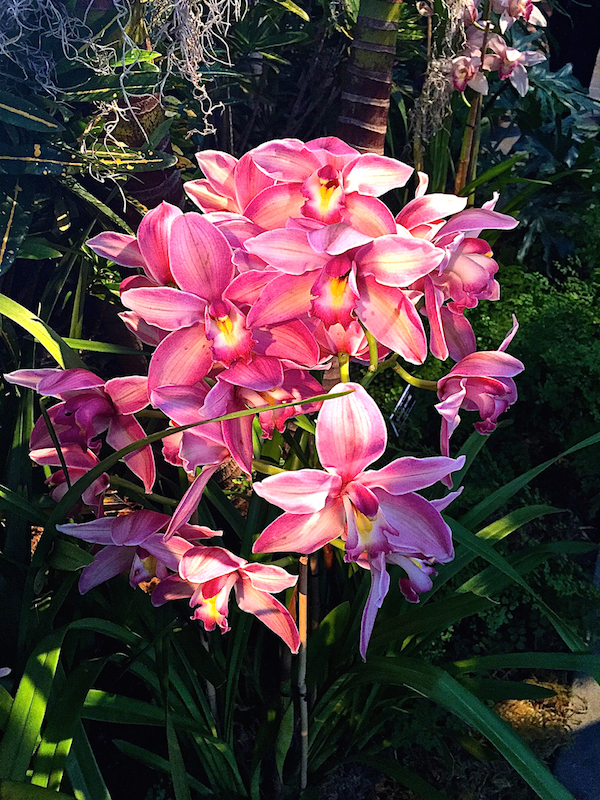 I was lucky enough to sit next to Marc Hachadourian, Director of the Nolen Greenhouses for Living Collections and curator of orchids at the NYBG. Despite my embarrassing lack of gardening skills, I broached the subject of my inability to keep orchids longer than a few weeks. Marc explained that the ice cube method is a myth and the key to maintaining orchids is a bit of a laissez faire attitude. Water infrequently but when you do, make sure it is a thorough drench. Other than that, he said don't feel badly about going out to buy a new plant – it's what keeps him business!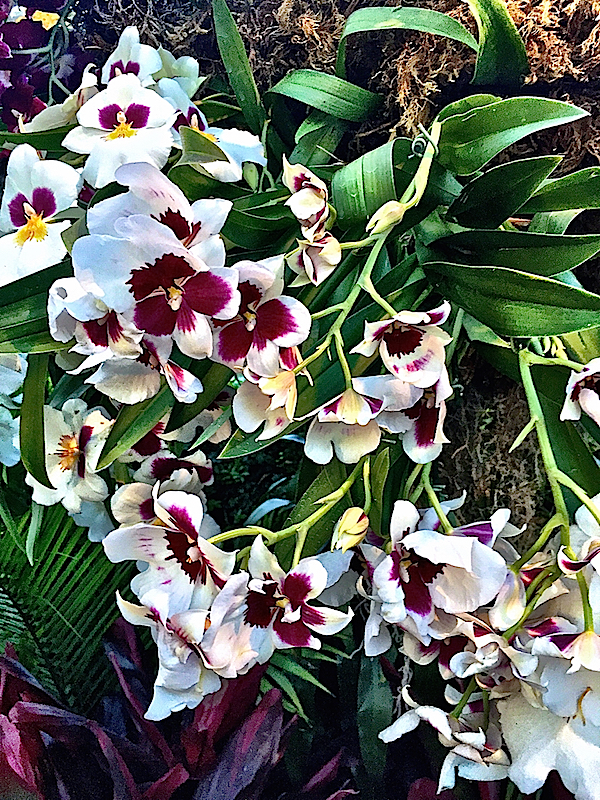 I encourage all of you in the NYC area to make an effort to see the Orchid Show before it closes on April 19. It is a truly a spectacle that you won't want to miss.
unless otherwise indicated, all photos by Quintessence