As many of my twitter friends know, I am at my daughter's school for Parents' Weekend today. So in honor of the legacy of this educational tradition, I am selecting an all time favorite.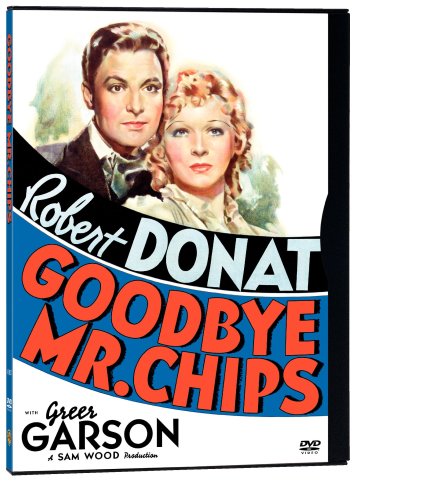 Based on James Hilton's famous novel, Goodbye Mr. Chips was made in the legendary film year of 1939. Although nominated for Oscars in seven categories, the movie garnered only one –  Robert Donat for best actor, upsetting Clark Gable in Gone with the Wind for the win.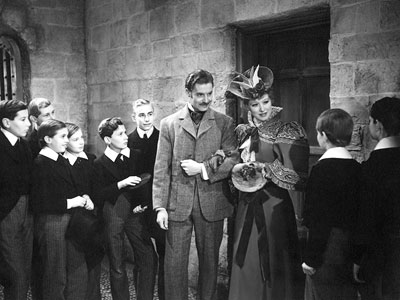 Through flashback, the film chronicles the decades long career of Mr. Chipping, a Latin schoolmaster at the Brookfield School for boys. You will see why Donat's marvelous understated performance as the loyal, dedicated, steadfast Mr. Chips won him the Oscar. Greer Garson, in her film debut, is enchanting as Chip's wife Katherine. As Mr. Chips guides generations of boys throughout the years, it is Katherine who was actually responsible for his inspiring transformation from bumbling young teacher to seasoned master.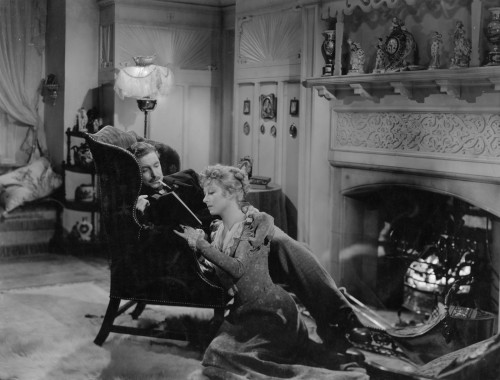 It was difficult to pick a clip as many were spoilers showing the ending. I chose this charming piece as it features the lovely Greer Garson and the always wonderful Paul Henreid as Chip's colleague and friend.
This timeless, sentimental classic celebrates those civic virtues that are all too often forgotten today. And don't forget the tissues – this heartwarming story will have you reaching for them I'm sure.