This month's Connecticut Cottages and Gardens celebrates design with a beautiful issue that I am proud to be a part of. Find me officially on the contributors page for my interview with Mario Buatta and Ellie Cullman, discussing their new books, each other and the world of design.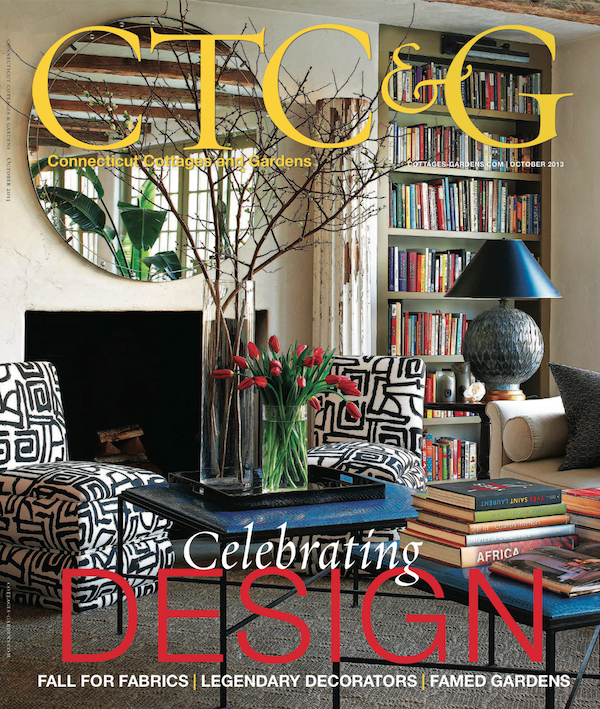 And check back on the Cottages and Gardens site shortly for an accompanying video, in which editorial director DJ Carey continues the conversation with the two designers at the august antiques emporium Florian Papp.
photo by Timothy Kolk
Inside the issue find a charming Rowayton house with sophisticated eclectic interiors by Patrick Mele, above, a casually elegant Greenwich home by Lynn Morgan Design, a country chic weekend retreat by Shawn Henderson, a fabulous fabric round up including this selection of vibrant green picks, below, and much more.
photo by Willie Cole
If you live locally, be sure to pick up your copy and for a special treat, stop by to meet Mario and Ellie at a book signing at the Stamford Antique & Artisan Center on October 10 from 6-9 pm.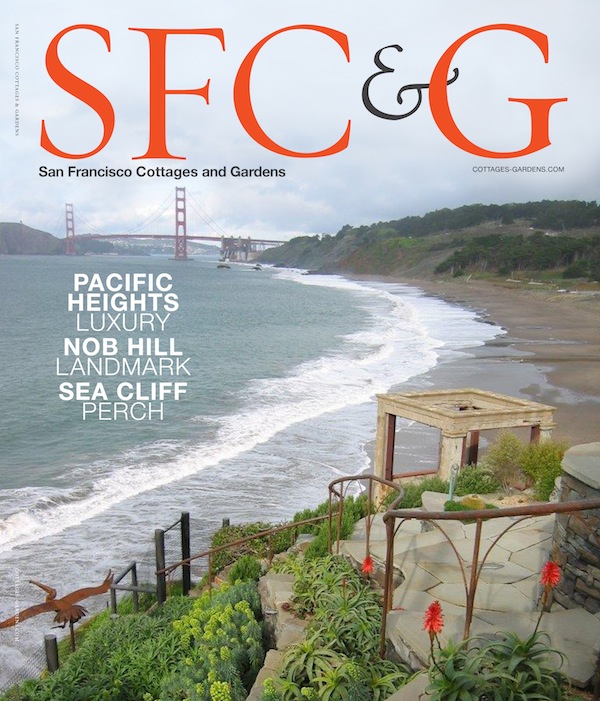 And more exciting news from Cottages and Gardens is a new addition to the publication family. Scheduled to launch in April 2014 is a new West Coast edition, SFC&G (San Francisco Cottages & Gardens), above, covering the Bay Area—"from the tony neighborhoods in San Francisco, to the affluent suburbs of Marin County, the East Bay, Silicon Valley, Carmel, Napa and Sonoma." Can't wait!