I had intended to share 4 rooms a day as I did for the previews, but due to technological issues (leaving my charger at the Apple store), there will be only one room today – that of John Todd Bishop, who is next in line.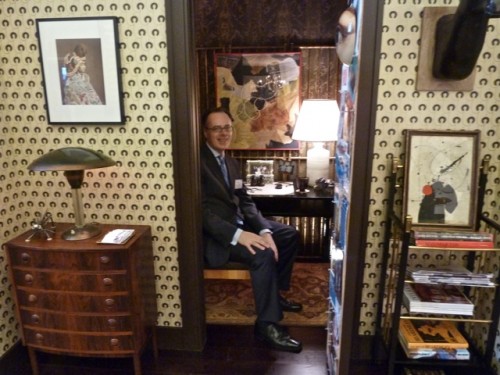 Viewing Bishop's room was a bit like like being on Freud's couch (in a beautiful Viennese office of course). A handsome and intellectual vignette, Bishop's space, entitled The Room Beyond, made you think as well as see. It was almost like being inside the head of the occupant. It reminded me of a Hitchcock film, with multiple layers of mystery veiled in beautiful veneers, challenging you to look beyond the surface.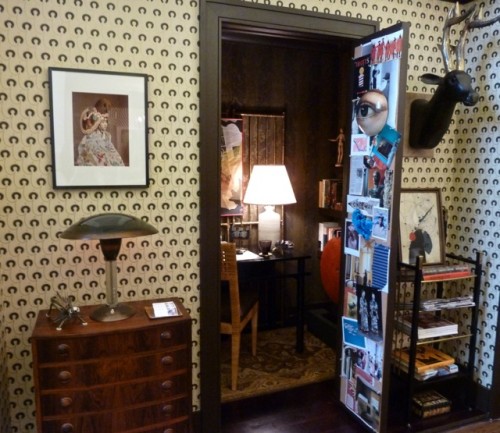 Bishop very cleverly constructed his space to be a room within a room, the exterior door beckoning you to look inside.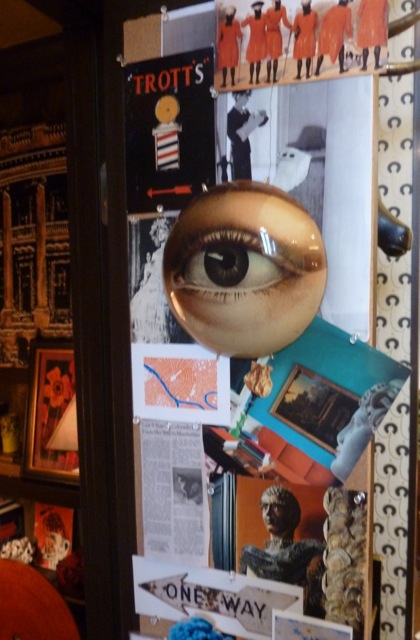 The collage on the inside of the door is an homage to Albert Hadley, who used to frequently create idea boards. It's a fascinating mix of visual inspiration.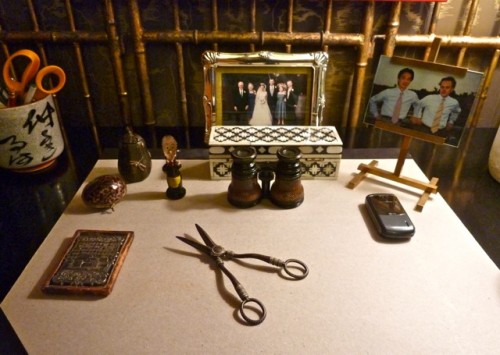 Inside is a gentleman's reading/writing room with an eclectic yet appealing mix of objects – more clues.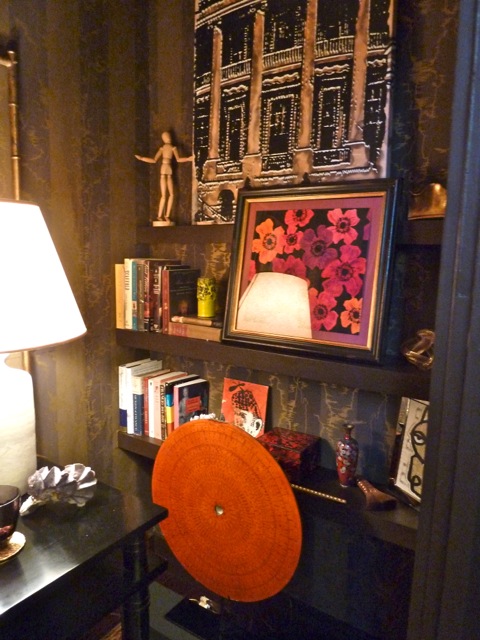 Every area in the room offered hints as to the life of its inhabitant. With a rich mix of colors, textures and periods, it was a multi sensory experience.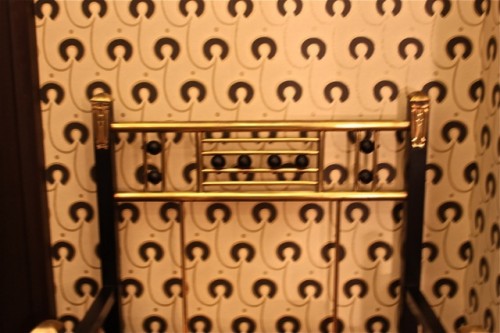 I loved this sophisticated pairing of the Vienna Secessionist etagere from Tom Thomas against the William Morris wallpaper. The contrasting geometrics, interplay of black and gold and decorative forms were such a rich combination. It was difficult to leave this striking space – I felt like there was always one more secret left to discover.