Designer Alexa Hampton needs no introduction. With a successful interiors career since 1998 as owner and president of her father's legendary firm, Mark Hampton Inc., multiple product licensing partners, two books under her belt, speaking engagements around the world, endless accolades and awards and now the Creative Director at The Mine, Alexa is not only a well educated and accomplished talent but an articulate and entertaining one. With an expertly trained eye and exhaustive knowledge of classical design and decorative arts, Alexa can not only tell you what is good but exactly why. We are thrilled to invite you for our latest At Home With video visit at Alexa's elegant, creative family apartment in New York City.
A lifelong proponent of classic design, Alexa has continued to move forward, finding new and creative ways to translate the principals of timeless art, architecture and design into elegant, enduring and livable spaces.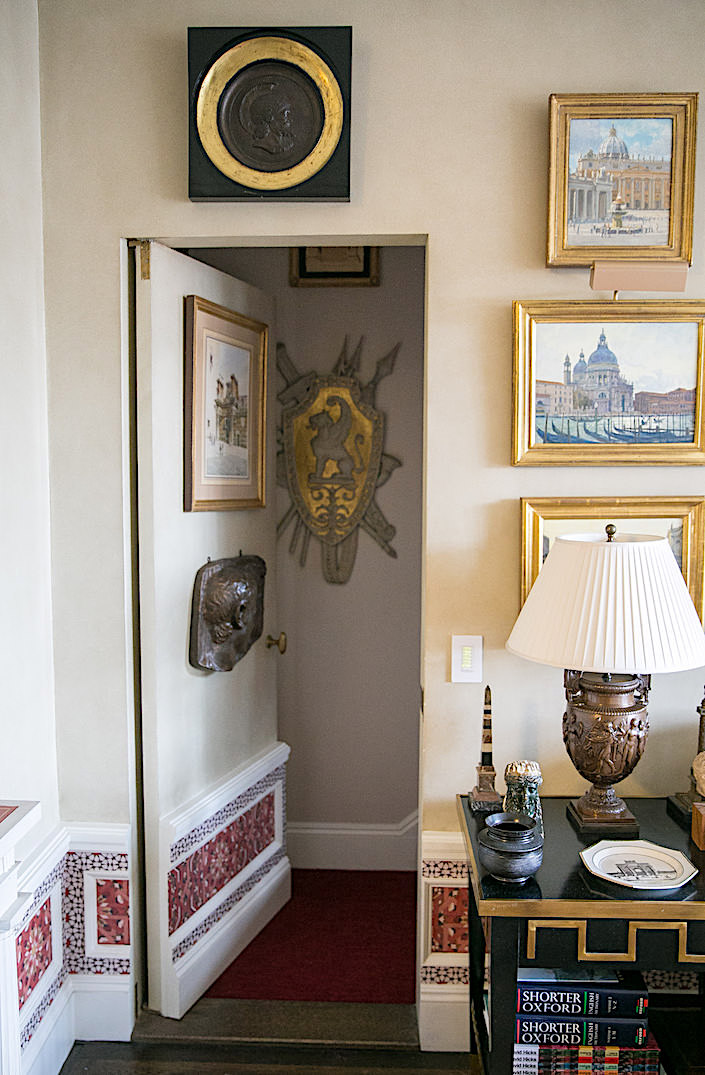 While Alexa designs luxe and layered interiors around the globe, her fresh and inclusive attitude shows us how she has used sources such as Etsy and Pinterest as inspiration and even sources to enhance and create a very  personal, customized home.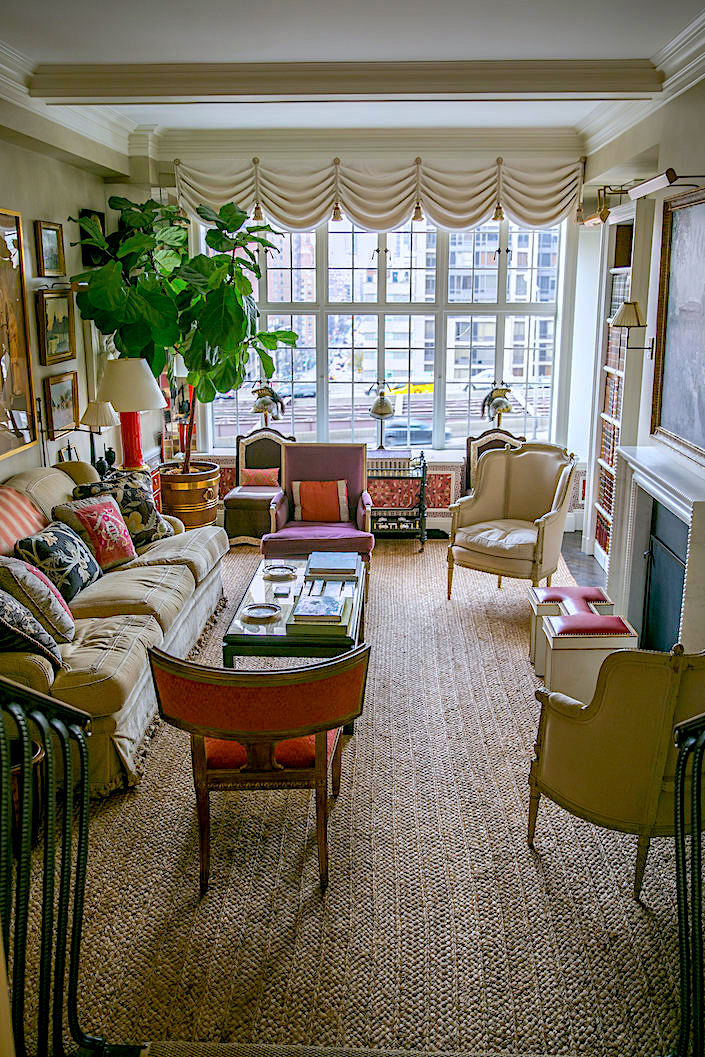 Every inch of her apartment represents Alexa's personal passions with edited collections everywhere sourced from the finest antique stores to late night internet trolls on Ebay. It may look inherited or collected over decades, but much of it was actually amassed in the weeks before Alexa moved in. Her key is to keep it tightly edited so it only represents what she loves and feels is truly meaningful.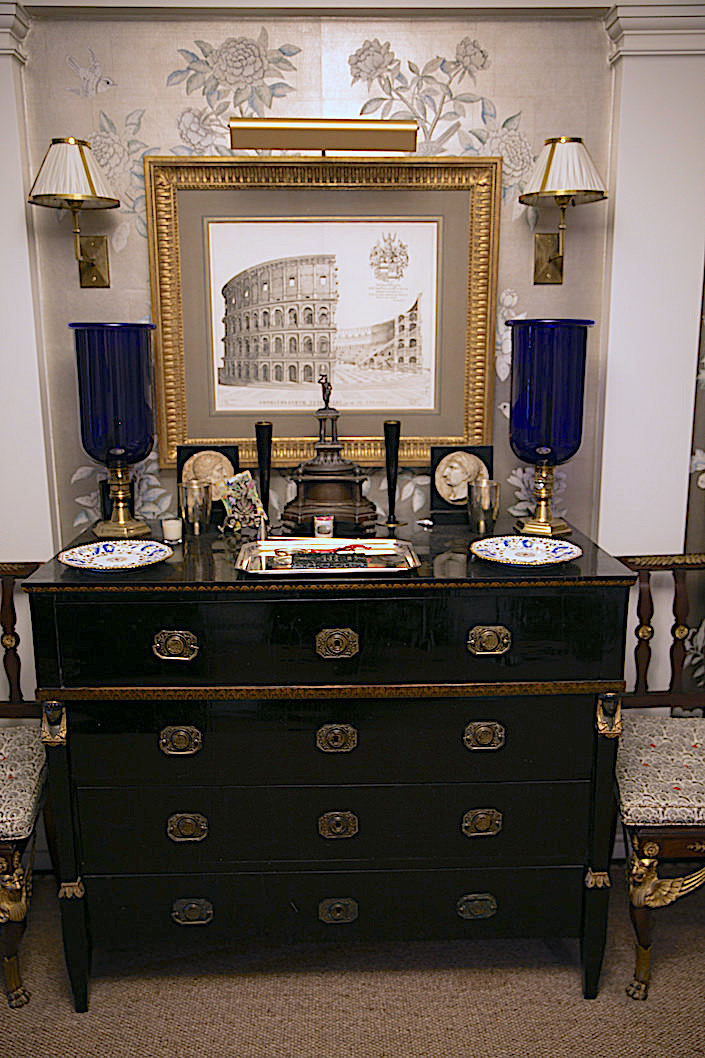 So thank you Alexa for sharing your beautiful home. Being with you is always enlightening and entertaining.
all photos of Alexa's apartment by Stacey Bewkes for Quintessence
A huge thank you to video sponsor The Mine (formerly ATG Store) who had the great foresight to appoint Alexa as Creative Director. A unique online home furnishings destination, The Mine offers an enormous selection— from furniture and lighting, decorative hardware, rugs, cooktops and cutlery, wallpaper and wall art, for every room of the home, from nursery to patio.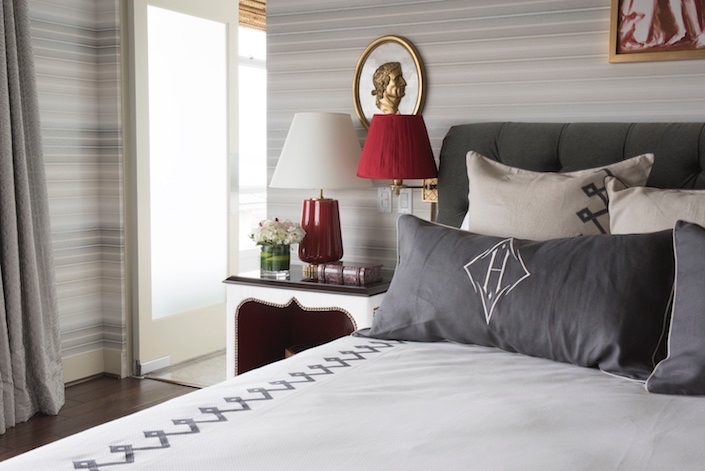 Starting as a small online lighting retailer in the Pacific Northwest, The Mine has grown into a premium destination for both residential and commercial projects. What distinguishes them is their commitment to high-touch customer care – taking projects fully from concept to completion by offering product and online design services geared toward both budget and style. Simply upload photos and inspirational images of your space and The Mine helps match you with the best designer to usher your project from concept boards and customized shopping list to complimentary purchasing service and in-home installation. It's a one stop design resource. And if you're an industry professional, The Mine offers trade discounts, free shipping, a dedicated account executive and live support.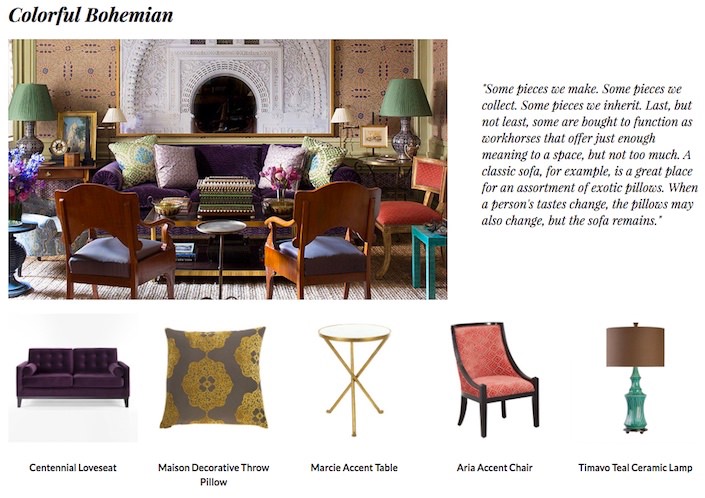 Not only does The Mine carry, in some cases exclusively, pieces from Alexa's product collections, but they benefit from Alexa Hampton's expert eye and experience – her picks based on her iconic Kips Bay 2014 Showhouse room, above.  In addition, The Mine offers a wealth of tools to help hone your personal style choices. Try the Personal Concierge for one-on-one service. They can answer any of your questions about design, products or what's hot. Or talk to an in-house style about your interior design project or color expert for a personal consultation. Be sure to check out 52 Weeks of Design, featuring profiles of  leading designers with high end products hand-selected by each, many exclusive to the site. No matter what your design goal, The Mine's mission is to provide you with the tools, products and exceptional service to accomplish it with efficiency and style!