As with many such tabletop fundraisers, it is impossible to feature all the tables in a single post – hence part two, featuring many more of the tantalizing tables that designers created for the Red Cross Red & White ball in Greenwich, CT on April 28th. It's almost the weekend – take a few moments to enjoy!
Honorary Design chair Victoria Hagan's table featured graphic neutrals popped with elements in the color of the evening.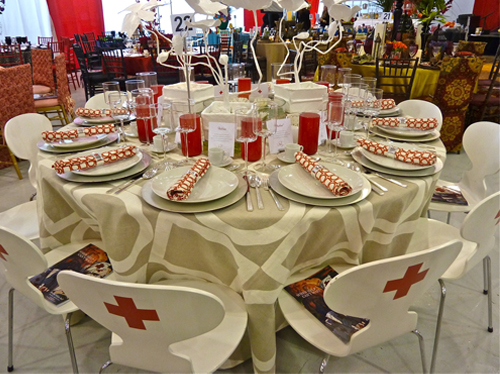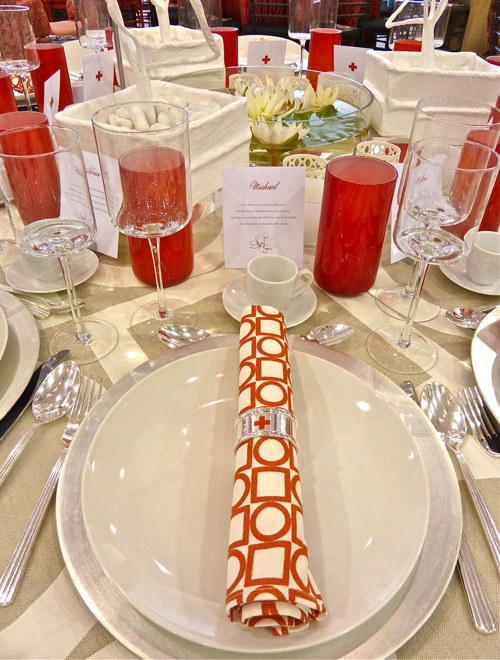 Another slightly stronger version of neutrals with red with Hampton Whites table with Jonathan Adler accessories.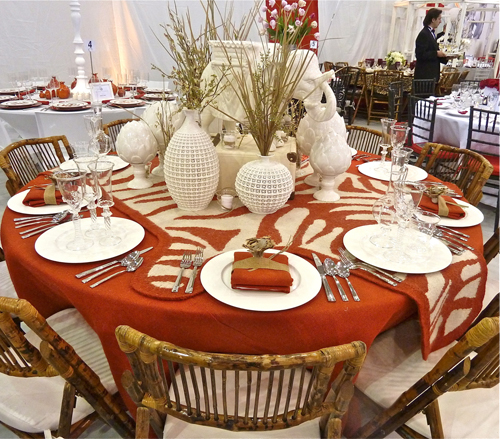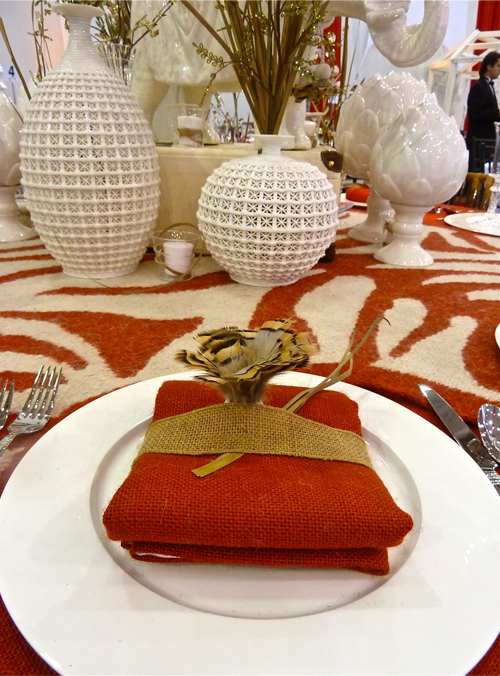 Stark Carpet's upbeat table featured the many brights we are seeing this season.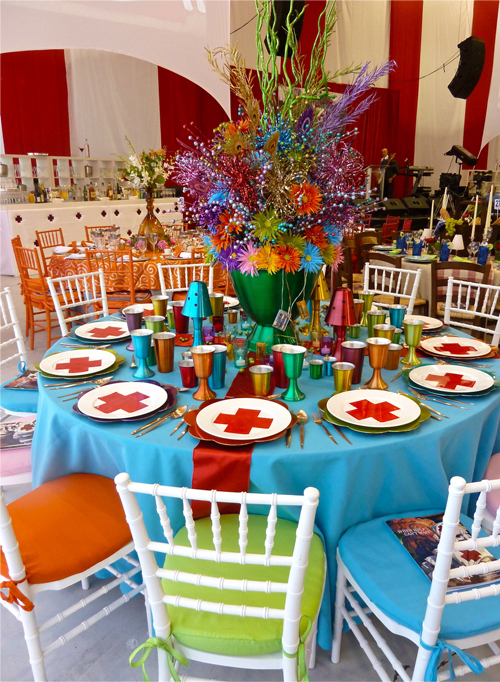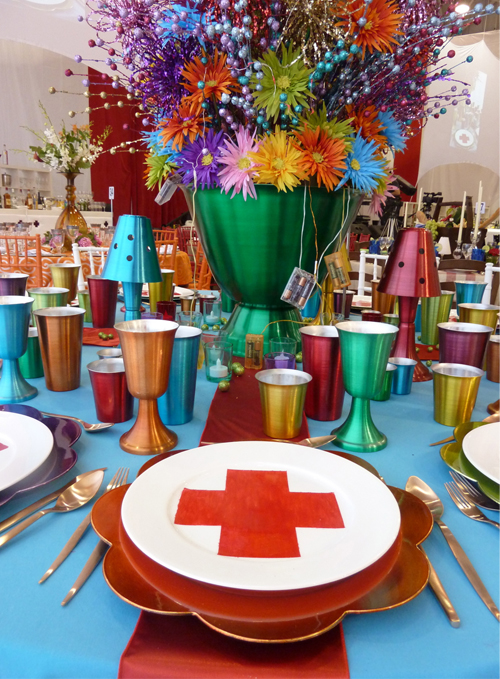 Home Boutique anchored their table with a large dramatic centerpiece that successfully tied in the neutral elements.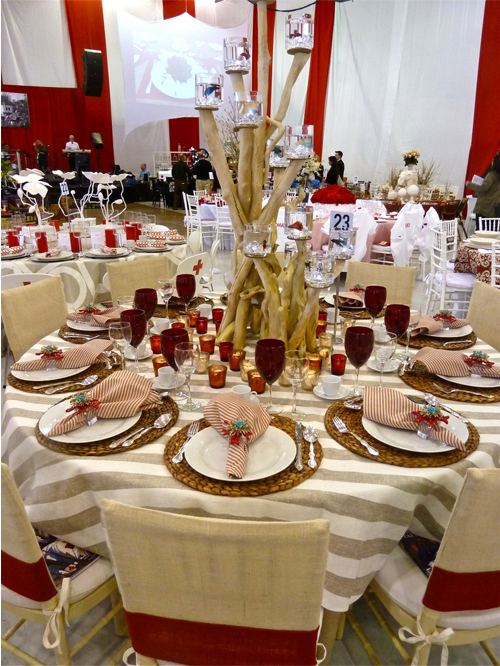 A great mix of textures and subtle pattern resulted in a casually chic scene.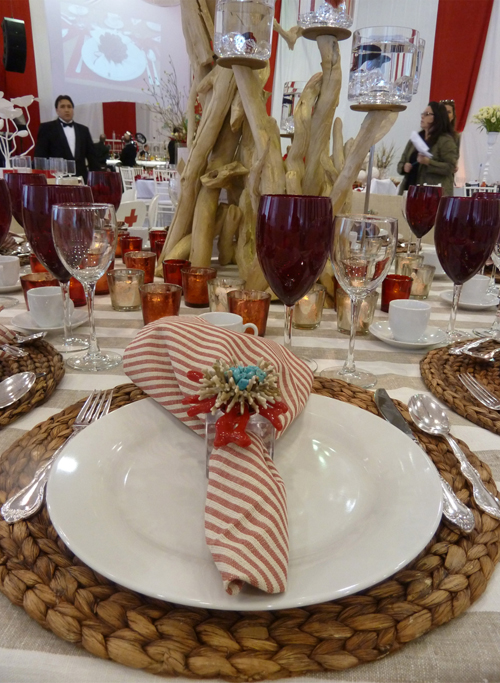 Datura's table was a feminine and fashion-oriented mix of roses and lace.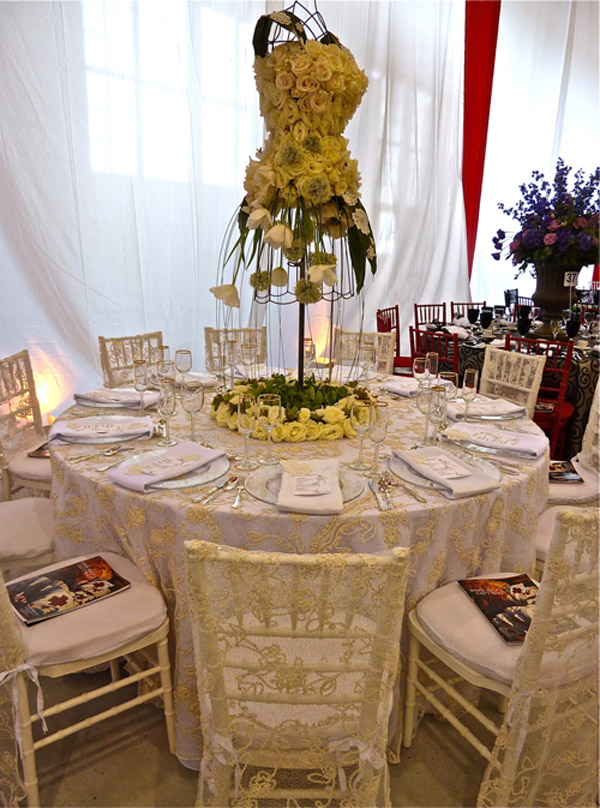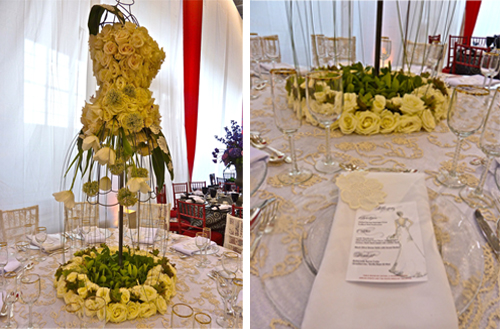 Katherine Cowdin with RMS Residential created a charming gazebo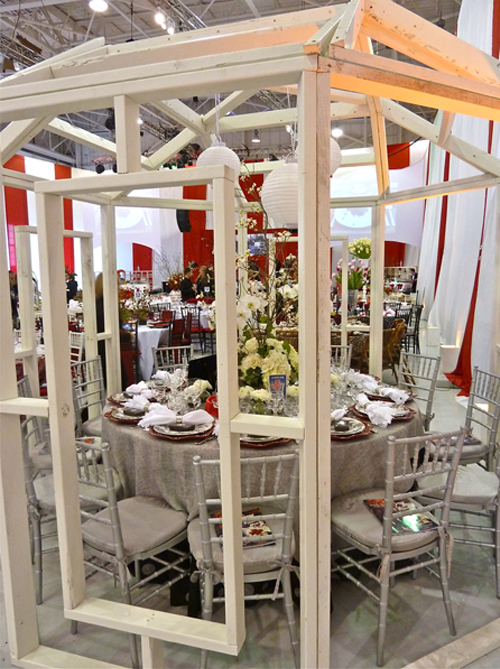 Within the structure, the table was an elegant mix of high country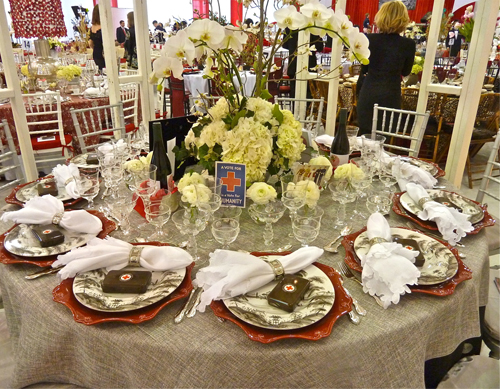 Juliska's bucolic Country Estate dinnerware and signature mouth blown crystal were a classic and lovely combination. The Jardins du Monde Ruby B&T Scallop Charger was the perfect touch of Red Cross red.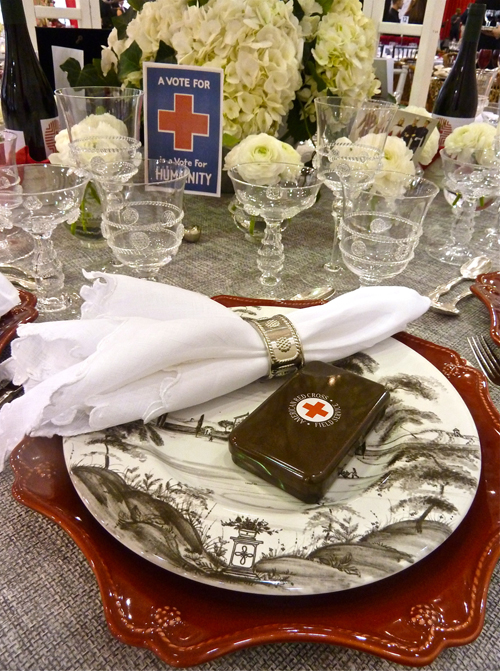 Point Architects' table was modern, clean and clever.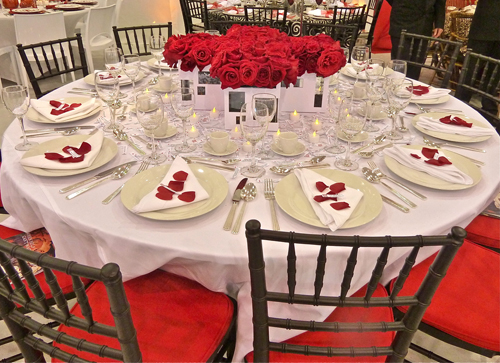 Featuring an architectonic fishbowl centerpiece, the table was strewn with impressive Red Cross statistics.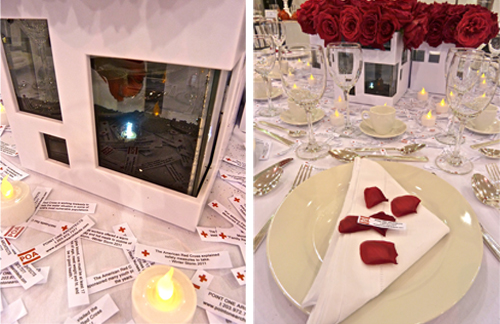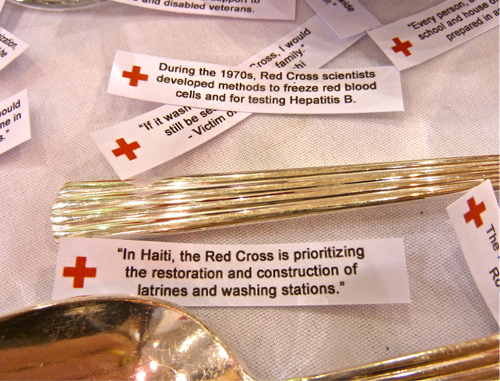 Sandra Oster used a festive lantern centerpiece and incorporated custom printed fabric to express dynamic support for the evening's charity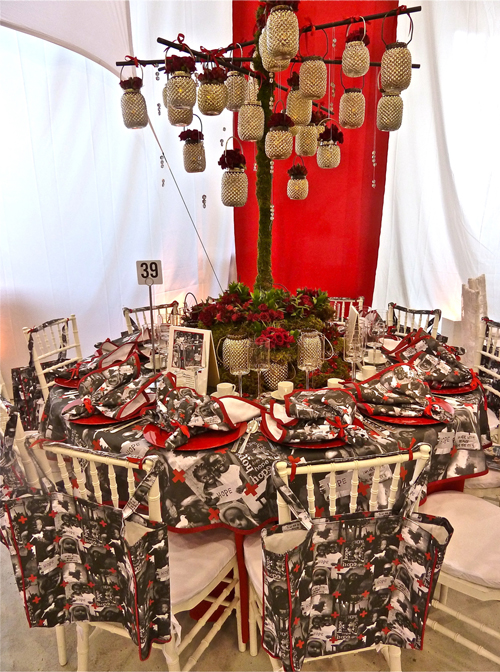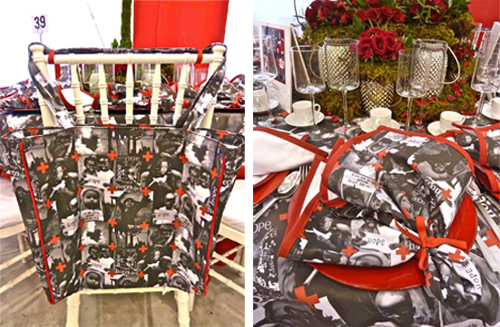 Lyn Petersen created a  summery tailored tablescape for her firm, Motif Designs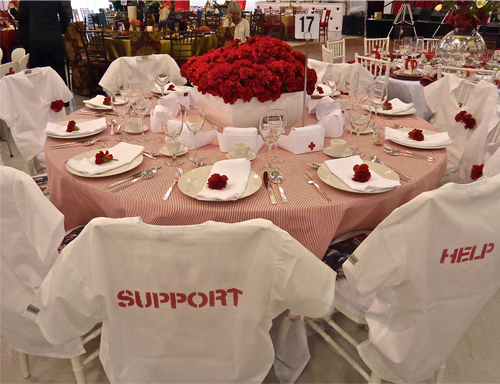 I think I had a nurse's hat just like that when I was little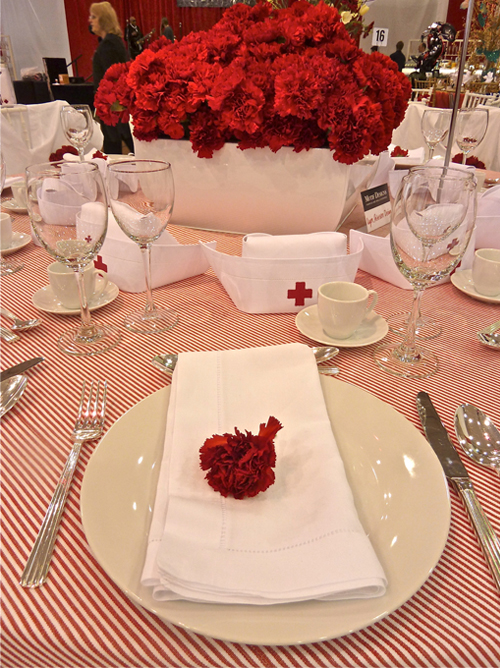 Marti Easton's table was a fresh ode to spring, pretty in pink and green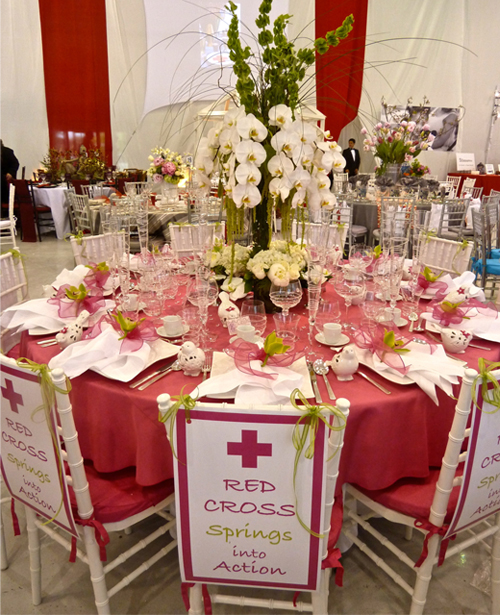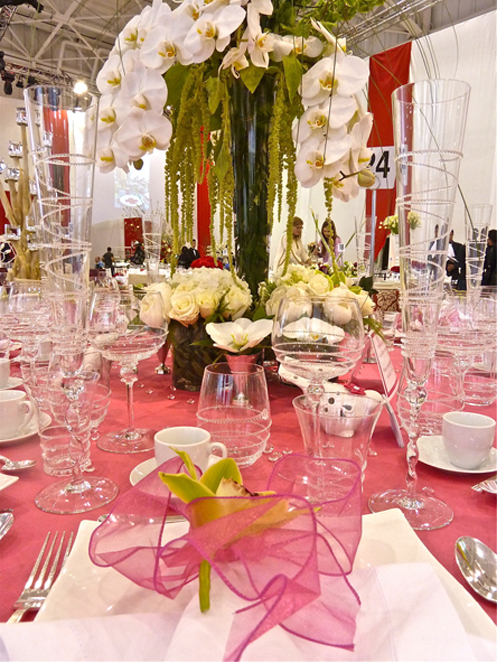 Moshe Aelyon's table was fresh, fun and smart.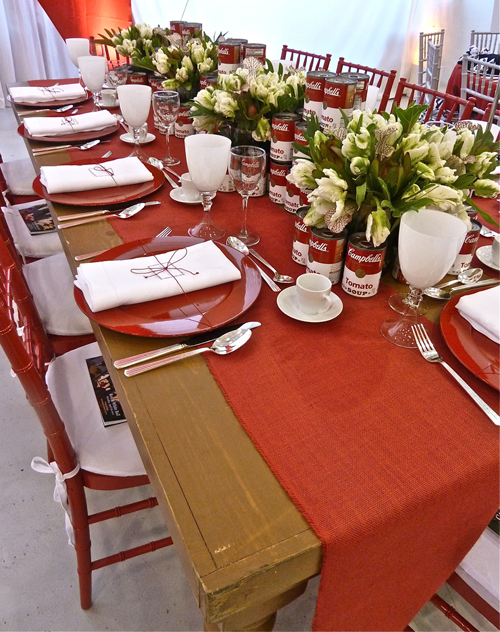 The simplicity of the soup cans was a great graphic statement!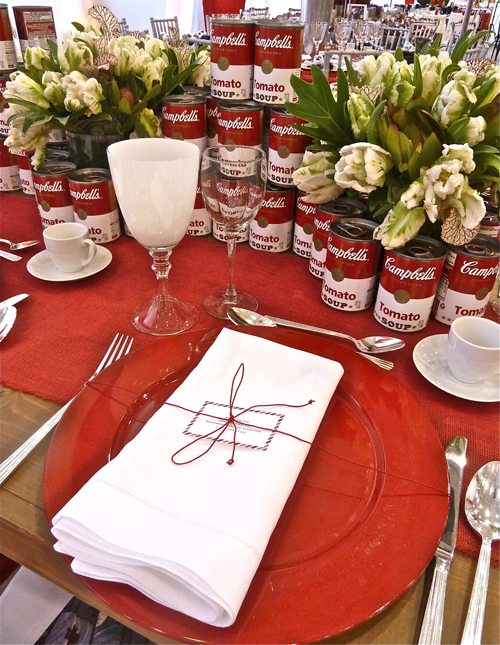 Further confirmation that brights are back was seen at Tomasetti Architects' playful table.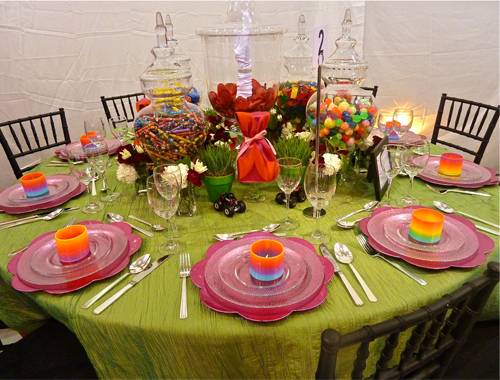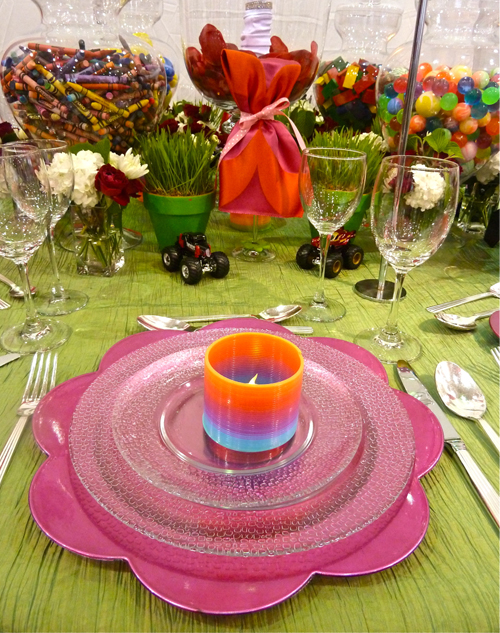 Elaine Kirby McCleary for Kirby and Company created a layered tabletop with dinnerware from Julia Knight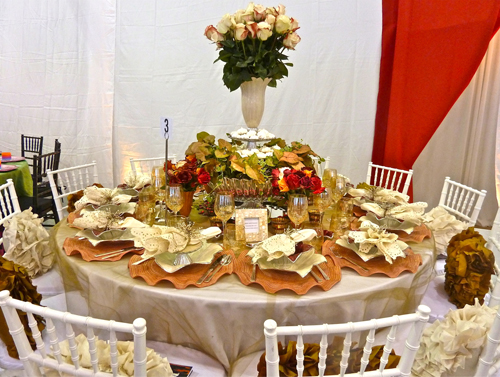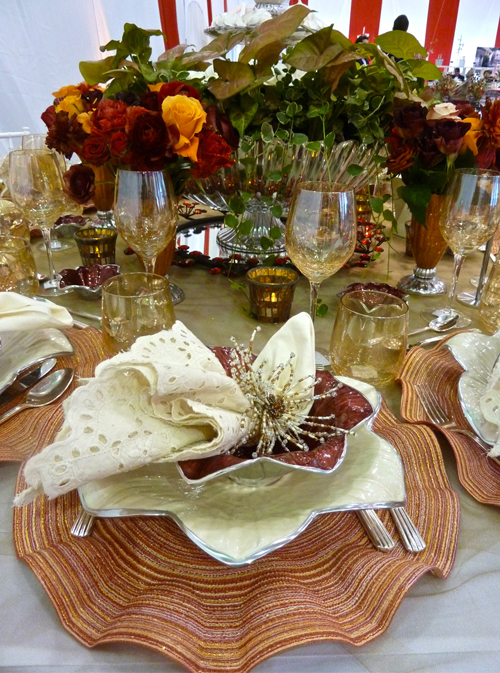 Olley Court's table featured a fantastic large red iron horse as the centerpiece. With burlap as a grounding base, lavender plants were a lovely natural addition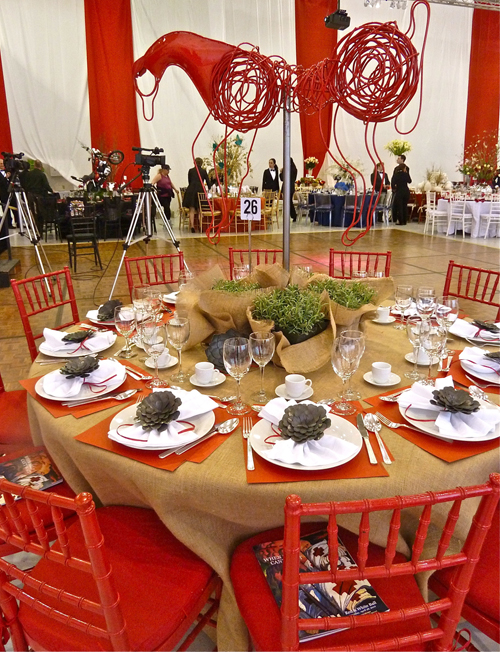 and metal sedum flowers a graphic touch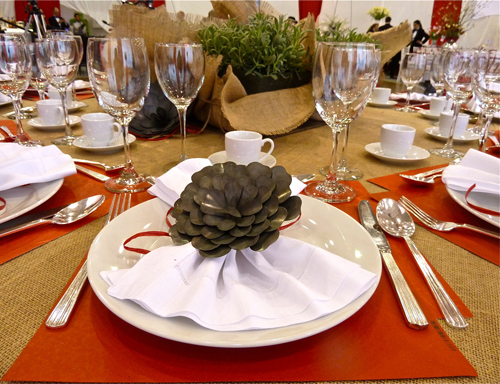 Lynn Garelick, recently elected president of the ASID, created an Asian themed table featuring a centerpiece that gently rotated for all to enjoy.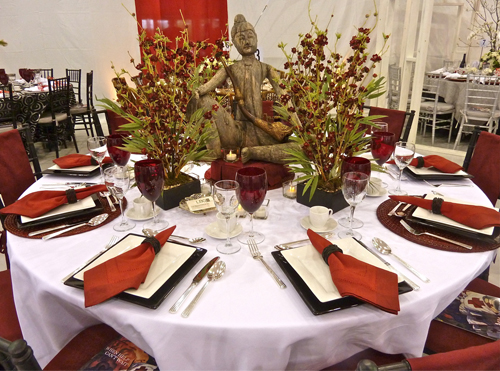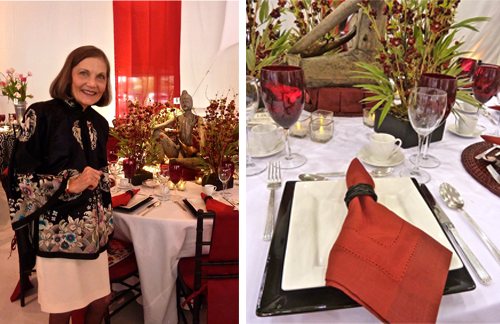 Circa Antiques' table was a classic affair with bold ikat patterned tablecloth and elegant floral centerpiece.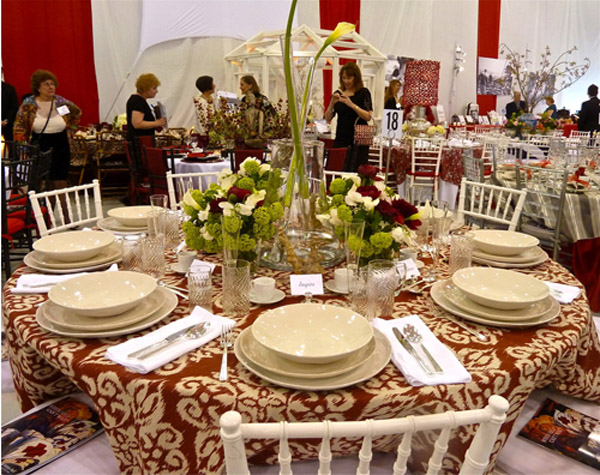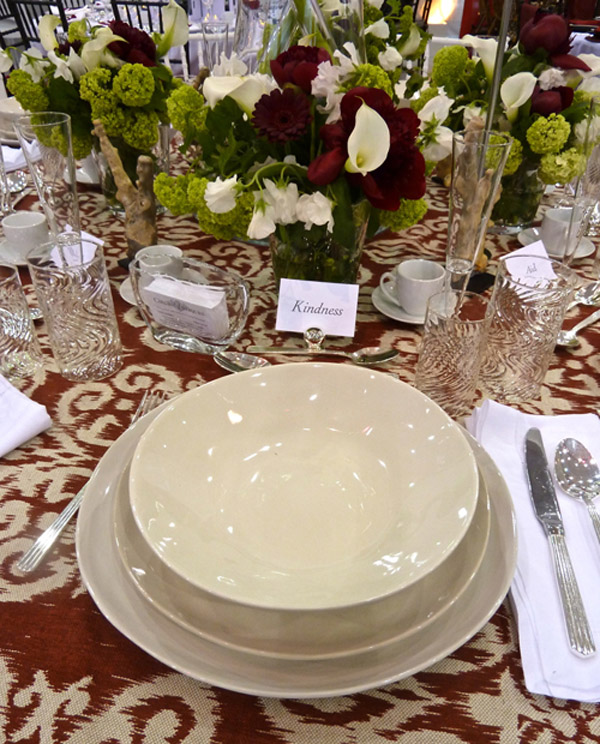 Dale Minske of LCR presented a French country picnic.  Assisted by Bethany Armstrong, the table included work by Susan Allabashi of Billington Designs, Christine Kalafus of Stitch Custom Drapery and Stewarts Flowers.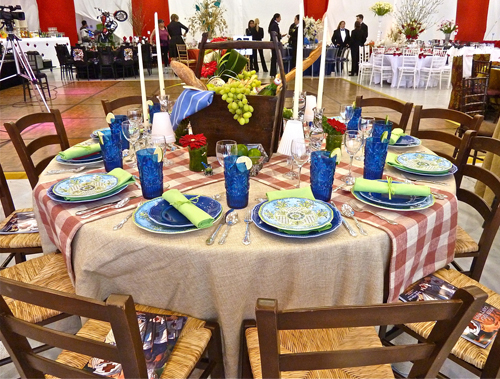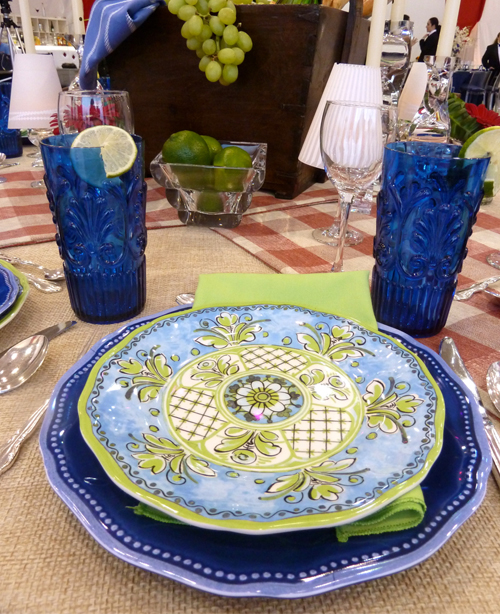 And finally, Epicure of Design by Pamella Pride used roses as their table's theme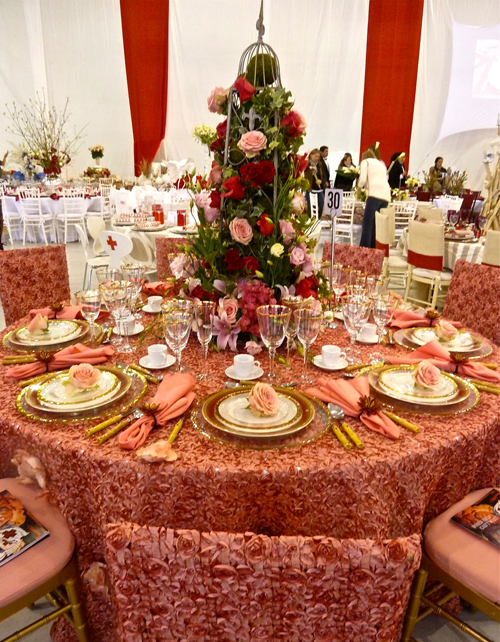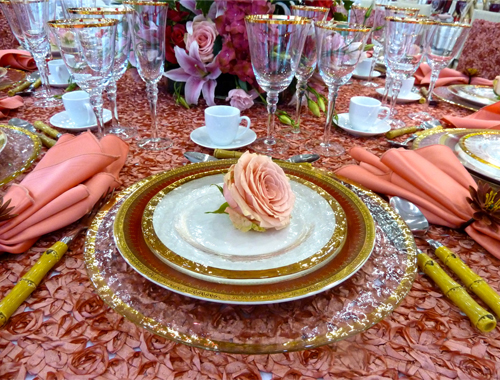 With over 460 guests in attendance, the evening raised more than $760,000 for the Red Cross. Cheers to all the designers who created such imaginative vignettes for the cause!