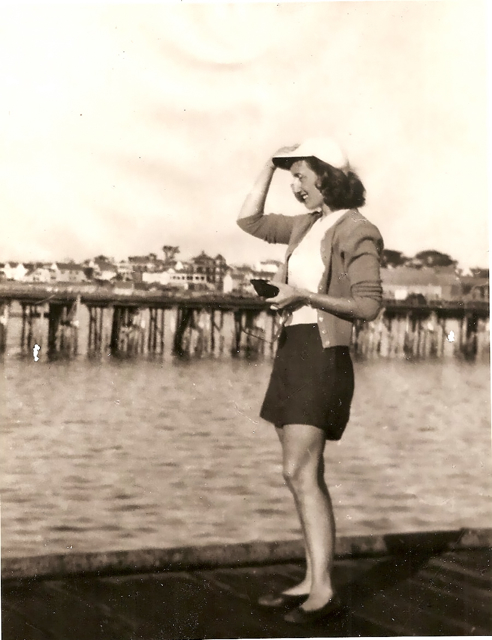 My mother was truly exceptional, but growing up, it somehow seemed normal that we had couture quality Easter coats she made us every year or that my sister and her dolls always had matching outfits or that she could accurately sketch portraits of the children at our summer club in under a minute or even that her hair was in a perfect French twist secured by a million bobbie pins by the time I came down to breakfast every morning. In an age long before blogs, Martha Stewart or Project Runway, my mother's creative energy knew no bounds.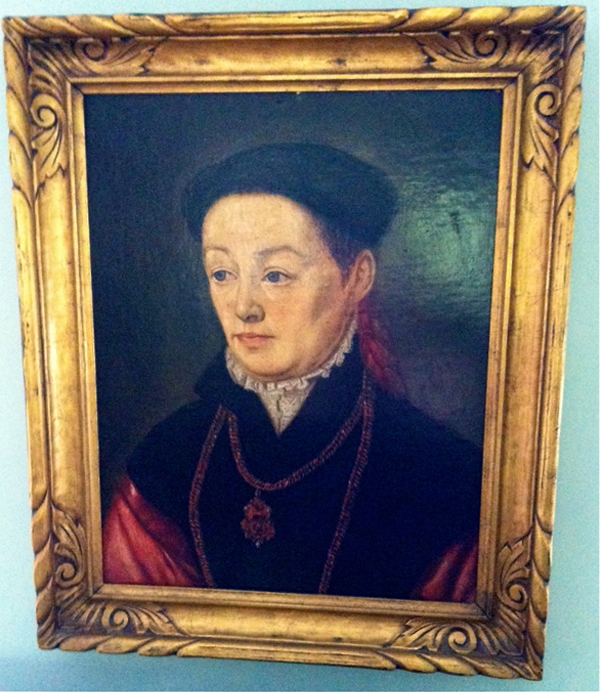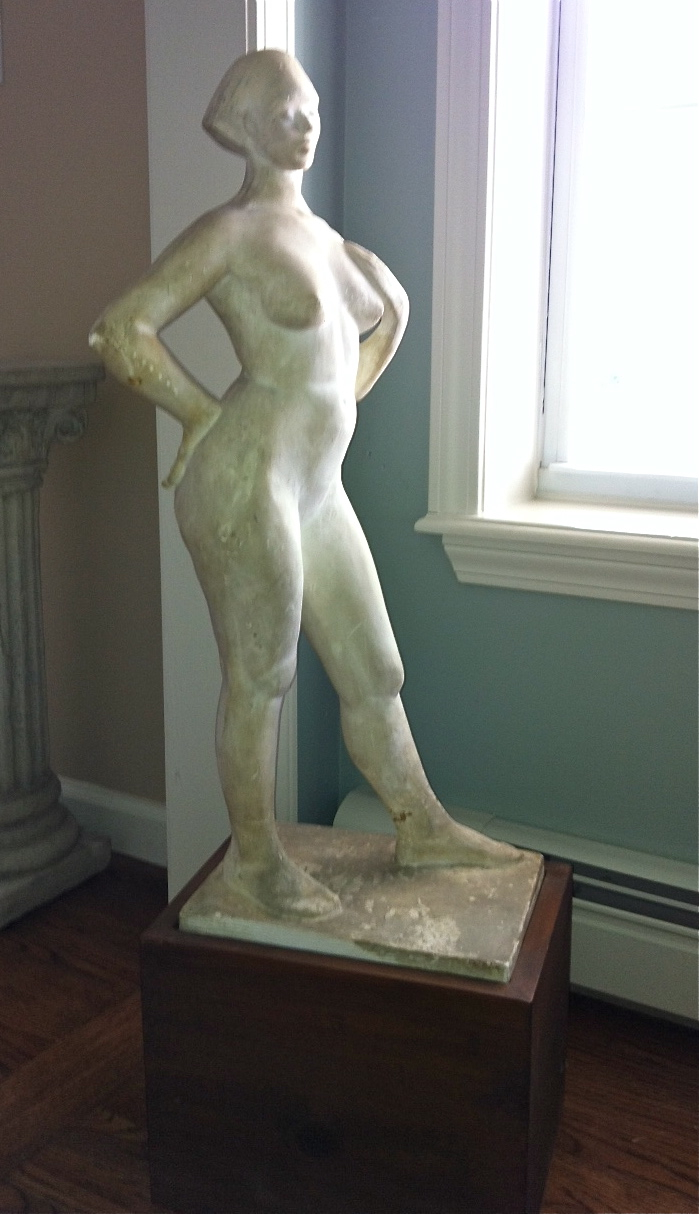 A talented artist, who had a long career in various incarnations, her work surrounded us. Childhood guests would embarrassingly giggle as they passed the nude statue in our living room, that we would have to explain was "art."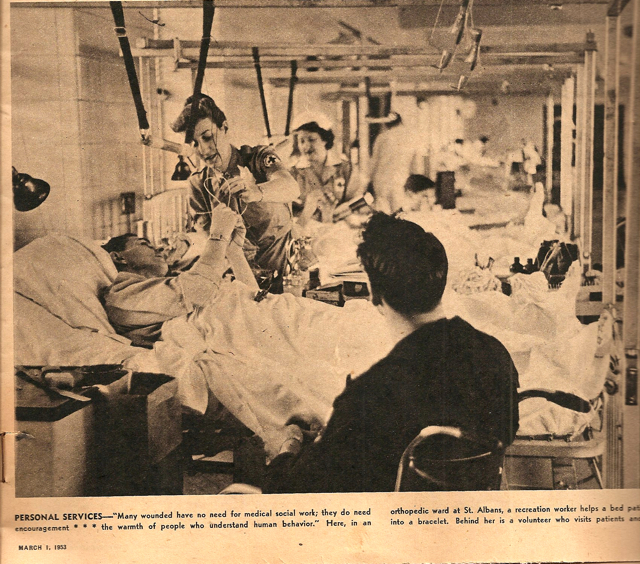 We knew that she and my father had met when she served in the Red Cross as an art therapist. My father was a wounded WWII Army Air Corps pilot, recovering at Walter Reed where she was stationed at the time – a very greatest generation story.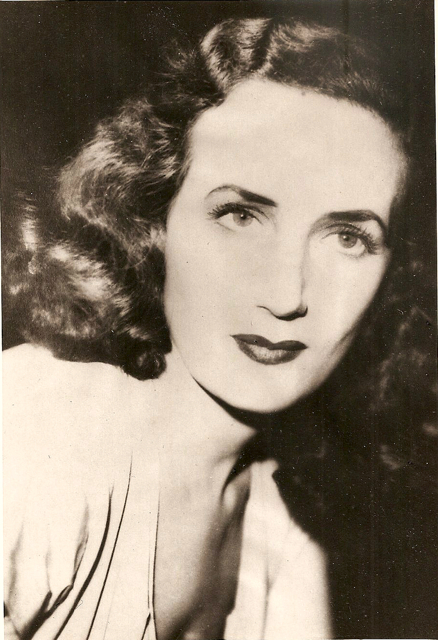 And while we knew she had a glamorous side, she was of course just our mom, who could frequently be found at her sewing machine, creating some chic outfit or trying her hand at slipcovers (a one time fling), curtains or later, bedspreads for my college dorm – matching ones for me and my roommate. My first apartment proudly featured the quilt she crafted (my sister received one as well) – each star made from the fabric of a dress she had created for one of us.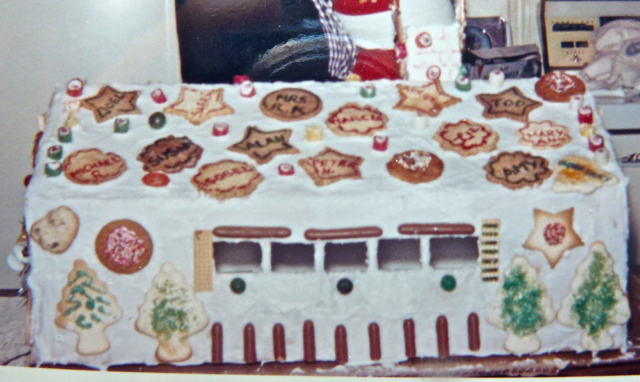 Every year she made giant gingerbread houses for my sister's and my class Christmas parties, adorned with cookies decorated with each student's name. And every holiday, no matter how minor, required a fully coordinated tablescape. On sick days, we were always thrilled to use our special clown mats with the squeeky nose and sip our favorite orange "freezes," a secret recipe guaranteed to assuage scratchy throats. While culinary skills were actually not my mother's forte (my lucky dog was the secret under-the-table recipient of our least favorite dinners), she excelled at sweet treats.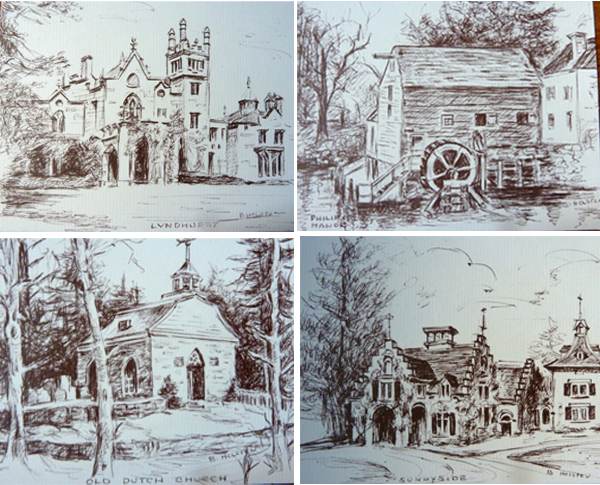 But her real talents emerged at her drawing/painting table and at the sewing machine. Her prints of our local landmarks, some of which are shown above, were sold for years at the Historic Hudson Valley gift shop and her watercolors were occasionally exhibited in local venues.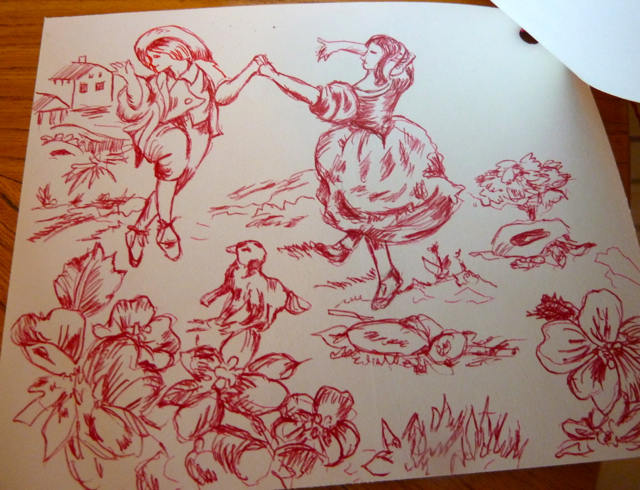 What I remember most fondly, however, were the charming notes and cards she made. How enchanting is the scene above she drew for my sister or the adorable anniversary card she handmade for me and my husband.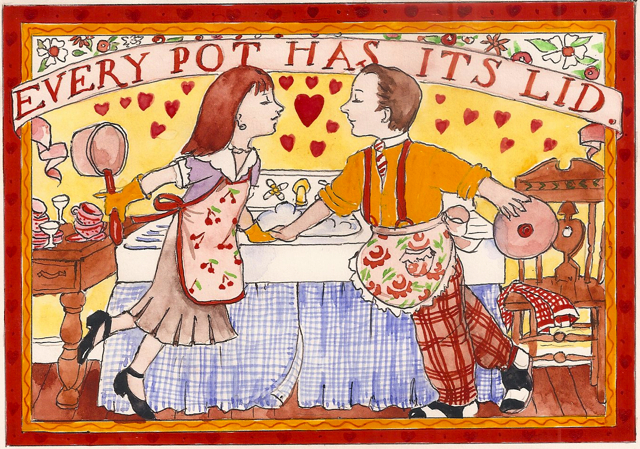 These little enclosure and place cards were very popular at local gift shops  – I still have several sets that I am so glad I saved.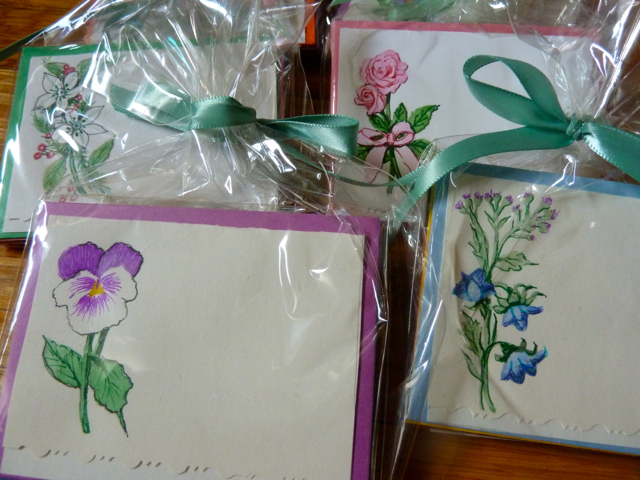 My sister had an important corporate job for years. She had to dress appropriately for all types of functions and my mother made her many beautiful outfits. How perfect that peplums are back!!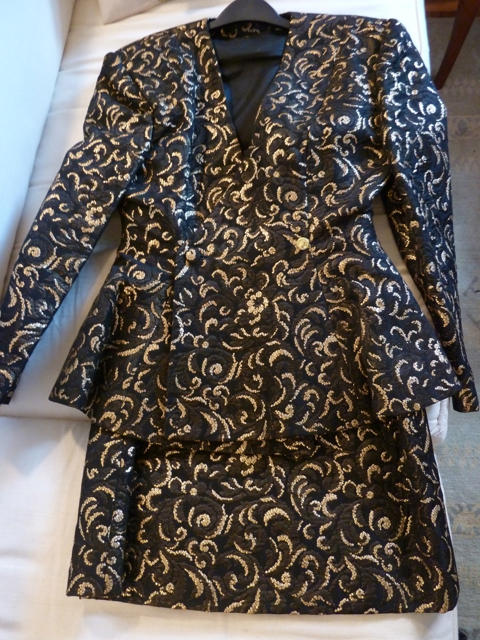 And for my sister's business trips, my mother made her personalized lingerie and shoe bags (the monogrammed bag in the set was MIA when I took this shot)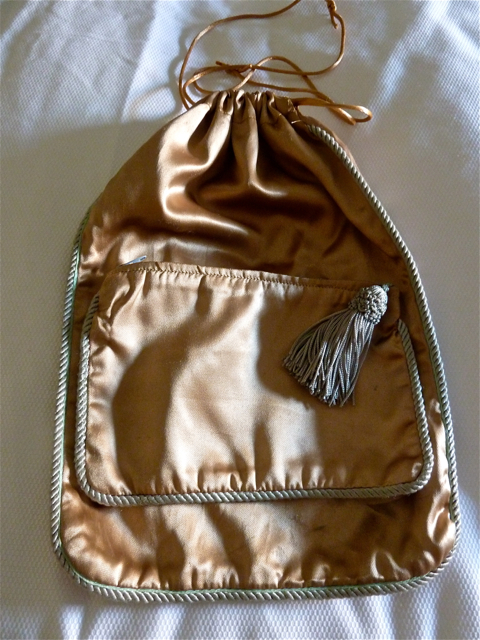 Of course the holidays saw extra festive creations. My sister still brings her special velvet Christmas stocking to my house every year. And my husband comes to breakfast in his luxurious cashmere bathrobe she made him for a landmark birthday.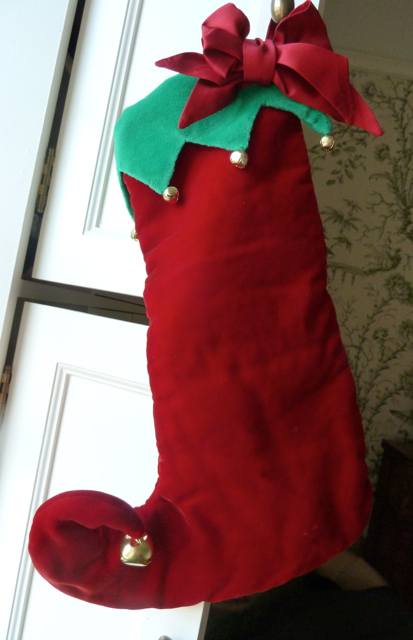 My mother made sure my sister's dog, Hank, was always the best dressed.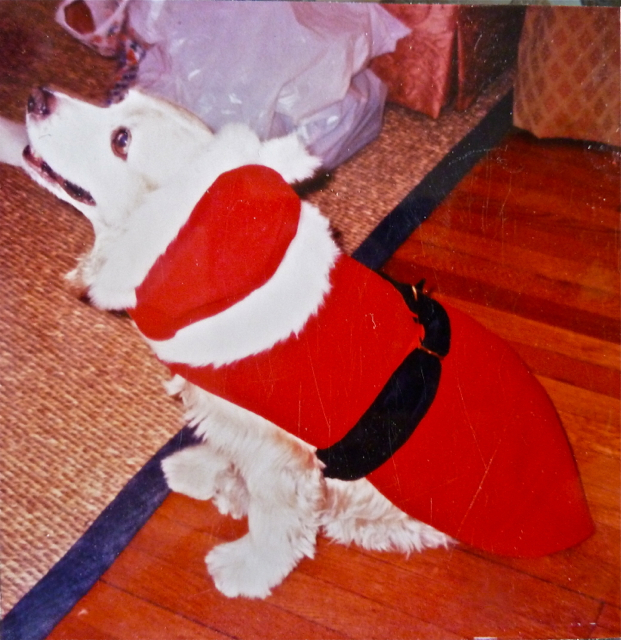 As my family grew, my children became the subjects of her creative output – my daughters the recipients of her sartorial talents. I wish I had a better photo of this incredible coat – it's the most beautiful fabric with exquisite detailing. Every time one of my girls wore it (with matching beret), we were stopped to ask where it was purchased.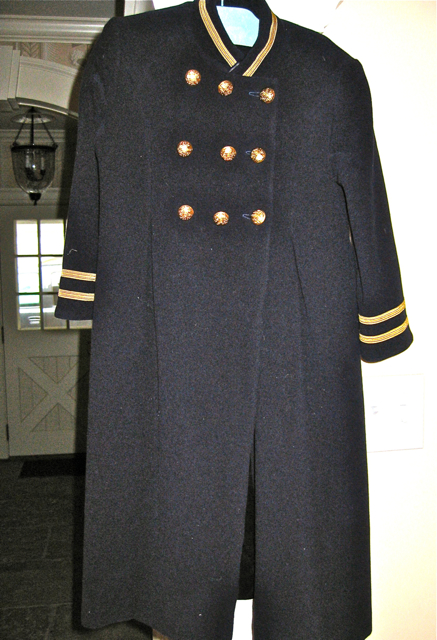 And each Halloween, my mother presented the children with sketches from which to choose their costume. Here were some options for the boys.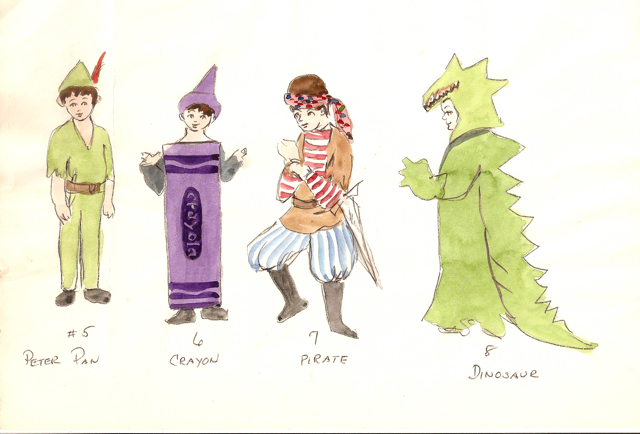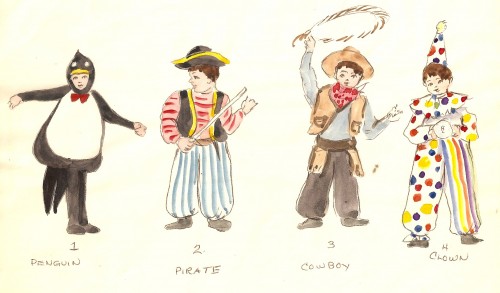 Unlike the commercial variety, my mother's costumes outlived the trends. My youngest wore many of the same that her older siblings had – all with great little details – check out the pink inside the leopard's ears.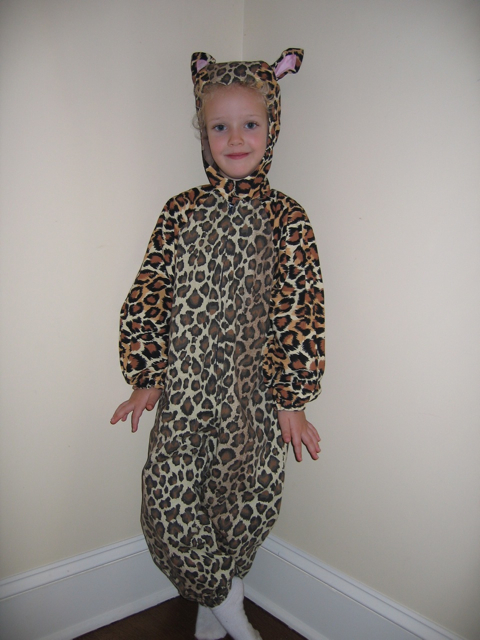 And of course she was delighted to reprise the role of my little devil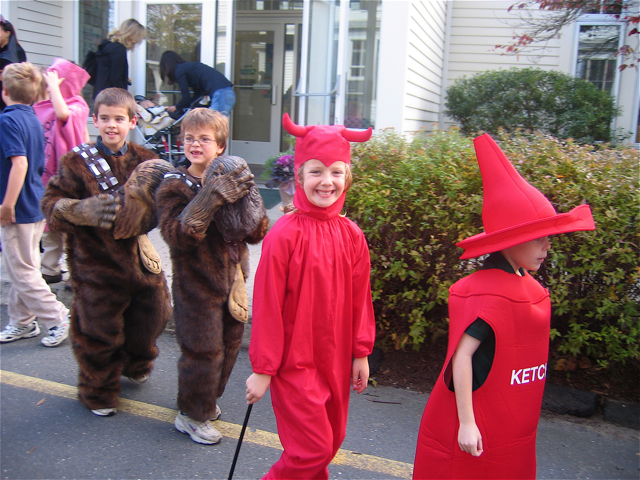 While I have long ago given up trying to fill my mother's large (literal and figurative) shoes (she wore a 10AAAA), her marvelous creative output keeps her legacy alive for me, my sister and my family. Many say that as we women age we become more and more like our mothers – for me that would be a very very good thing.