This Thursday evening marked the 2019 Young Collectors Night at The Winter Show. Focusing on a new generation of art and design enthusiasts, the evening was a well attended social affair with music, hors d'oeuvres, festive cocktails and a fashionable crowd.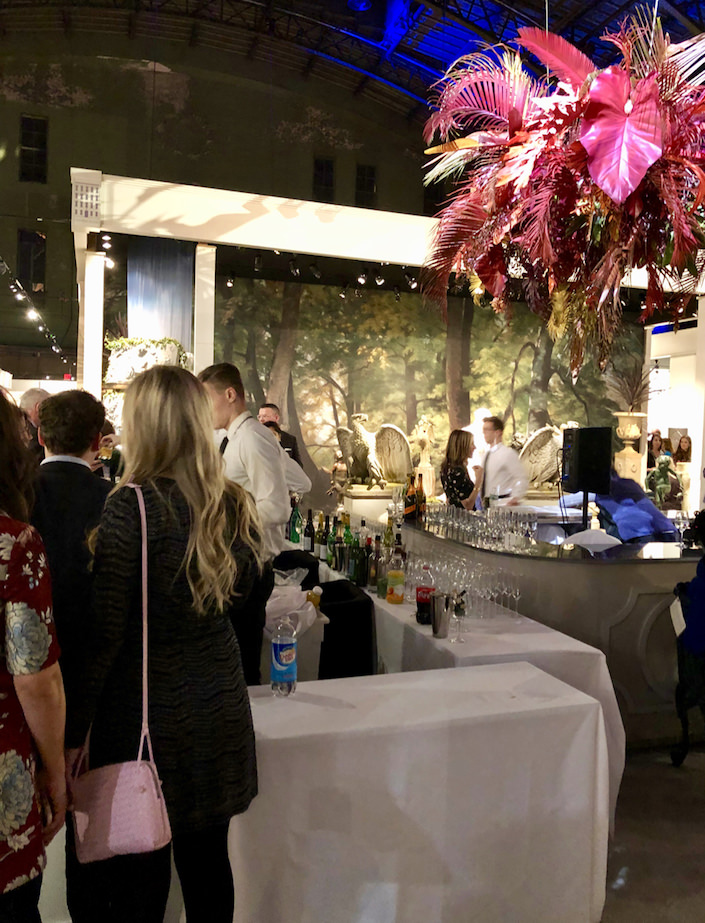 I had hoped to grab a few design friends who might select some favorites from the show, but I was there on the early side while many hadn't yet perused all the booths. I did catch architect Peter Pennoyer and wife, designer Katie Ridder, who shared a special find.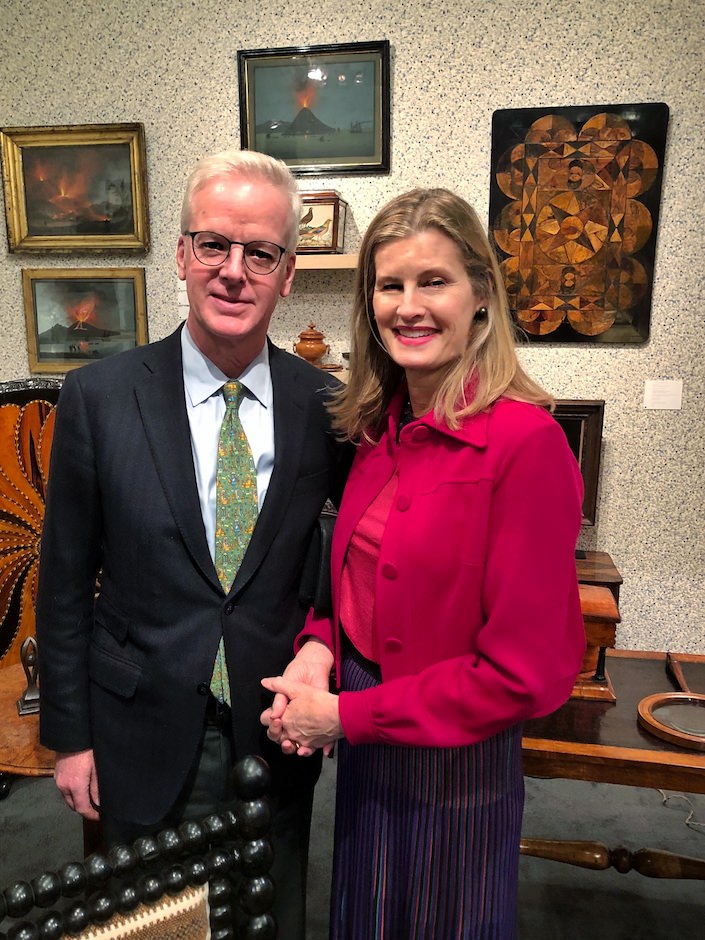 Katie actually bought this unusual 19th c. Scottish glazed ceramic potato flask from Cove Landing for Peter's birthday. It's in the shape of a potato but as gallery co-owner Angus Wilkie explained, some people seem to think it's what your liver looks like when you've had too much out of the flask!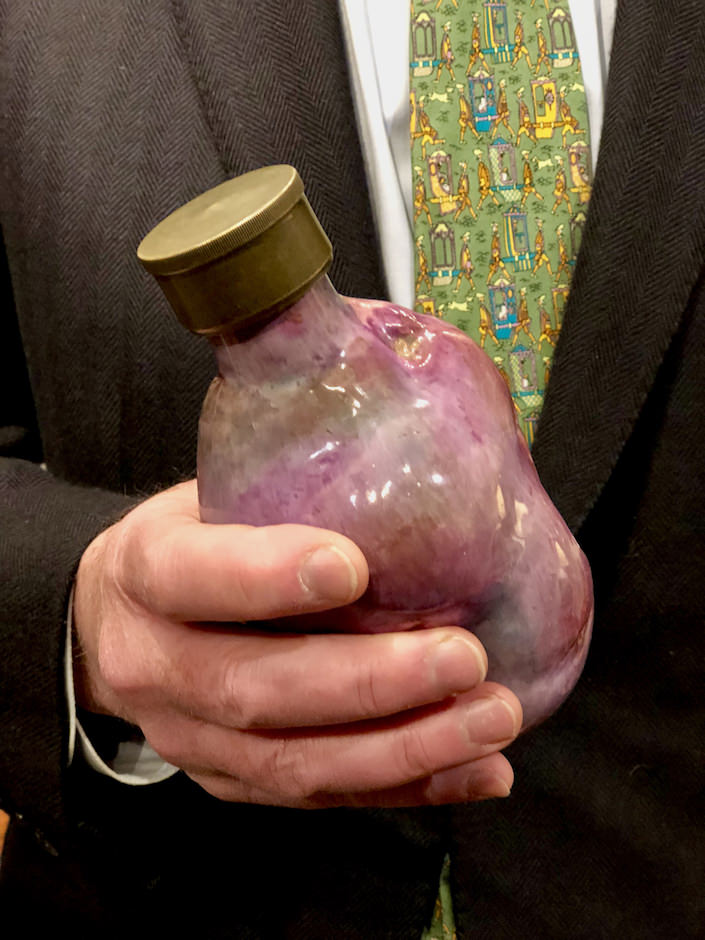 Each year at the show, designer Matthew Patrick Smyth plays a little game where he chooses one item, price notwithstanding, he would like to have for himself and one for a client.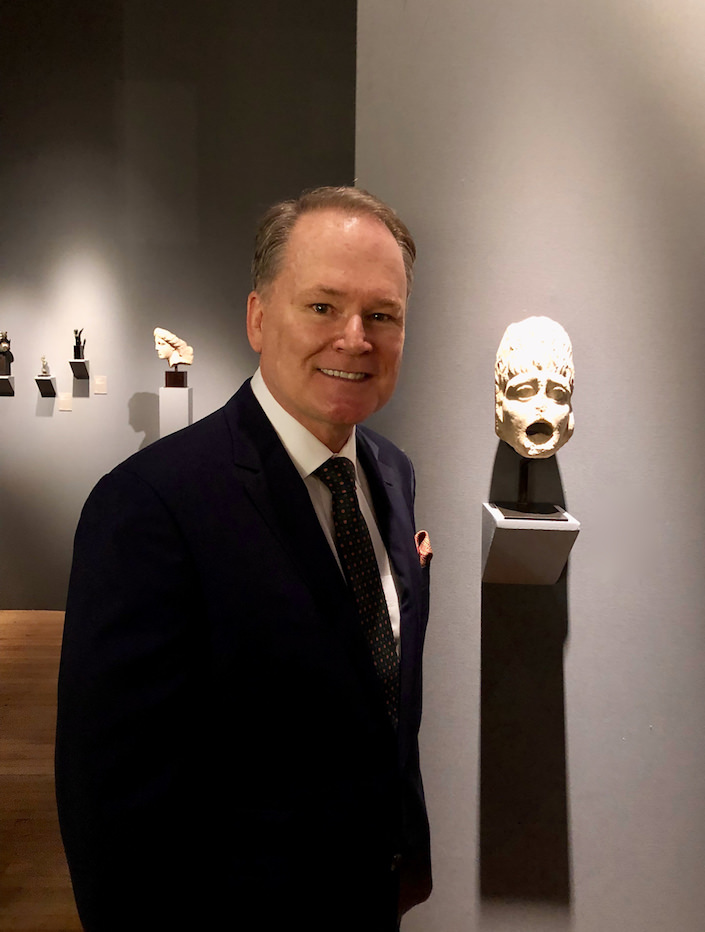 This year, he chose as his personal take home item, this incredible 1st-2nd c. AD Roman marble architectural theatre mask from London ancient art gallery Charles Ede.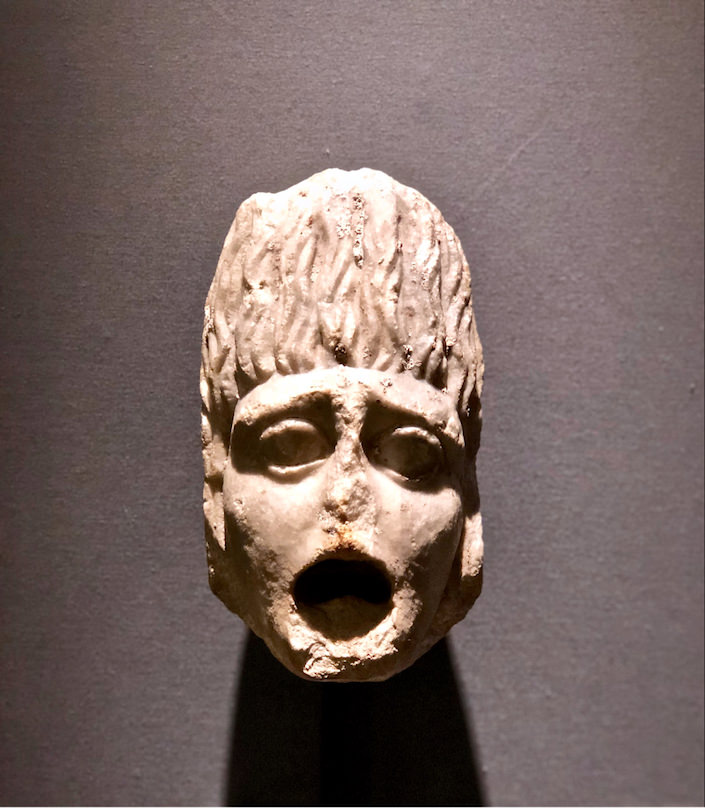 And I happened to catch fashion designer and 2019 Young Collectors Night honorary chair Zac Posen, who chose a beautiful brooch from Kentshire. He looked dashing as always with a bejeweled lapel, against the booth's stylish backdrop of Scalamandre's classic Zebras wallpaper.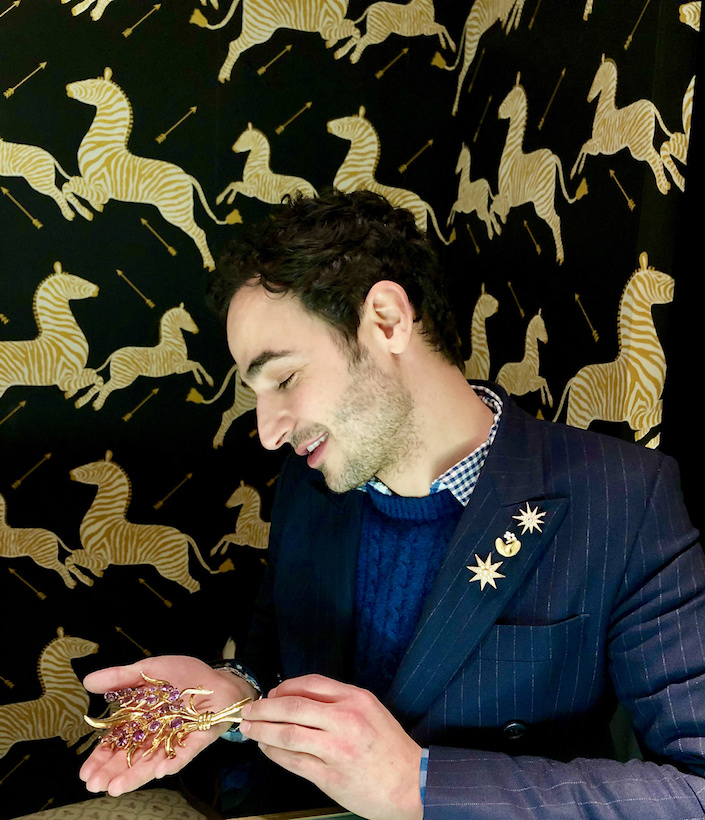 From c. 1945, the brooch is of statement making size with a floral spray of amethyst and citrines.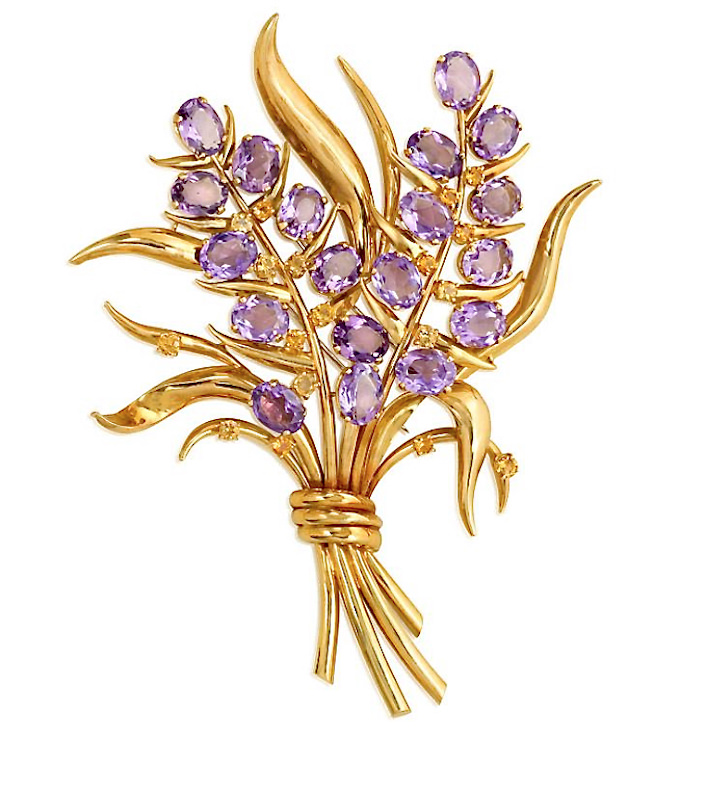 photo courtesy of Kentshire
The show is open through Sunday so those who haven't had the chance, still have time to attend. And on Sunday afternoon at 2 pm, the loan exhibition lecture will feature National Book Award winning Nantucket author Nathaniel Philbrick speaking on The Enduring Power of Moby Dick.
all photos by Stacey Bewkes for Quintessence unless otherwise noted