Cathy Graham's party invites have always been some of the most coveted on the upper east side of New York City. With degrees in painting from RISD and fashion illustration from Parsons and years of working with renowned floral designer and event planner Robert Isabell, Cathy expressed her creativity through the art of entertaining. Tag along as Susanna Salk and I visit Cathy in both her studio and home to learn how she elevates the art of the table with beauty, whimsy and originality.
Starting with handmade and hand delivered embellished invitations, Cathy's tables were, for decades, known not only for their beauty, with stunning floral arrangements but their creativity and originality. After the end of a long marriage, Cathy dealt with despair in her studio, immersing herself in her work and emerging with a new lease on not only life but a burgeoning career.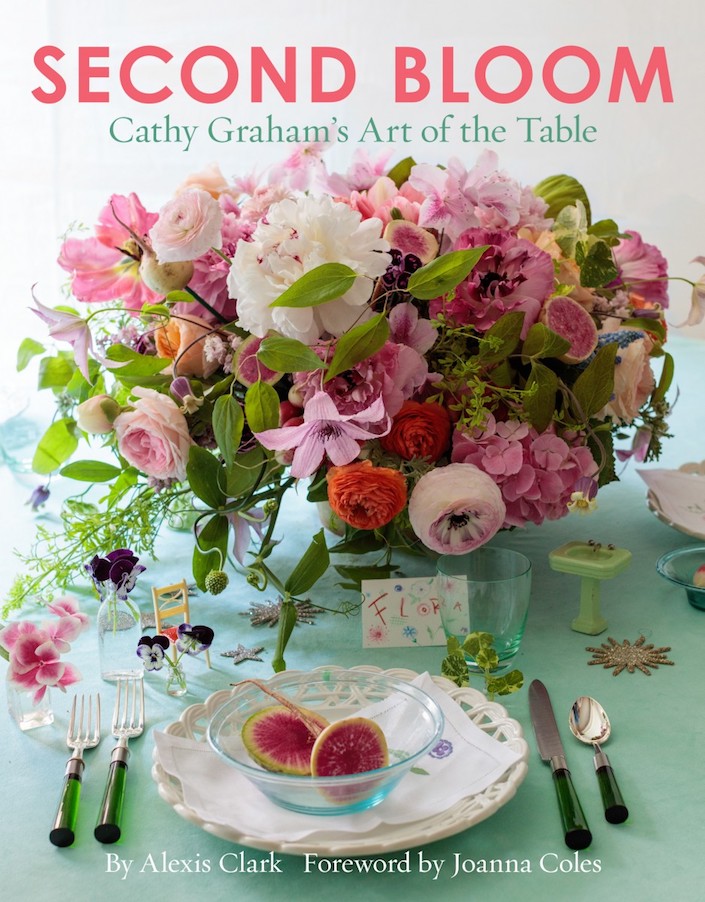 With encouragement from friends, she started drawing more and documenting her process. One thing led to another, and a book deal came her way. Second Bloom celebrates Cathy's unique entertaining, illustrating and floral design talents in an exuberant volume organized by seasons. Within you can find inspiration to enhance your own tables and events with elegance and a sense of the unexpected.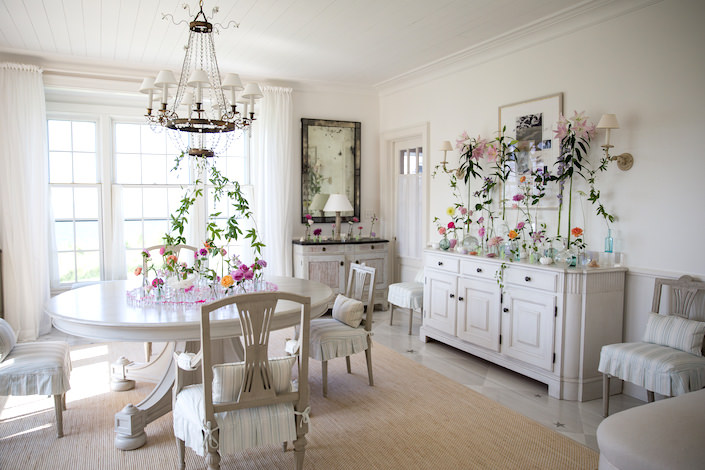 From the quirky miniatures and mini vases she collects, to using fruits and vegetables she finds in the market, to flowers from the garden, there are no considerations too small or detail overlooked. Cathy's tables are meant to be not only a source of beauty but discovery, providing every event with a conversation starter.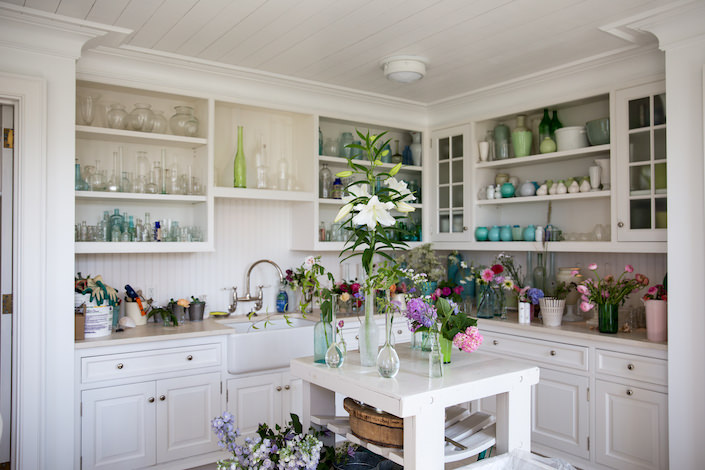 And no matter how elegant or sophisticated her floral arrangements or tables may be, there is always a sense of humor and fun.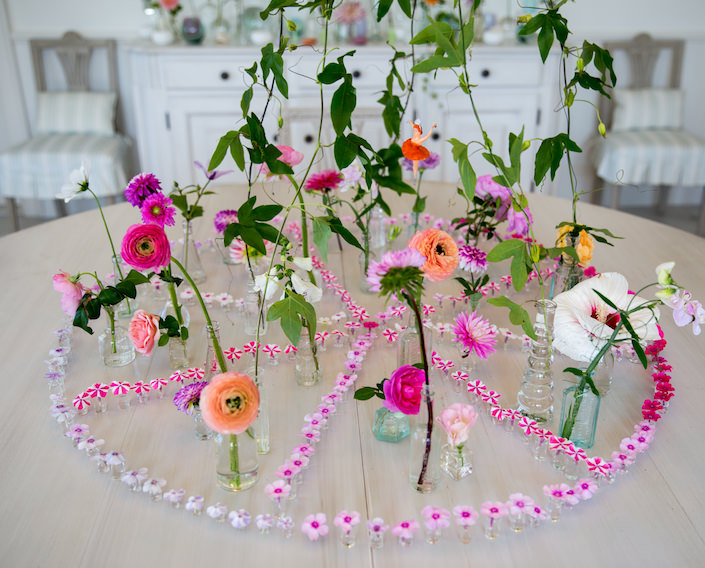 In addition to her book, Cathy has also accepted commissions, working on such products as decoupage with Scott Potter,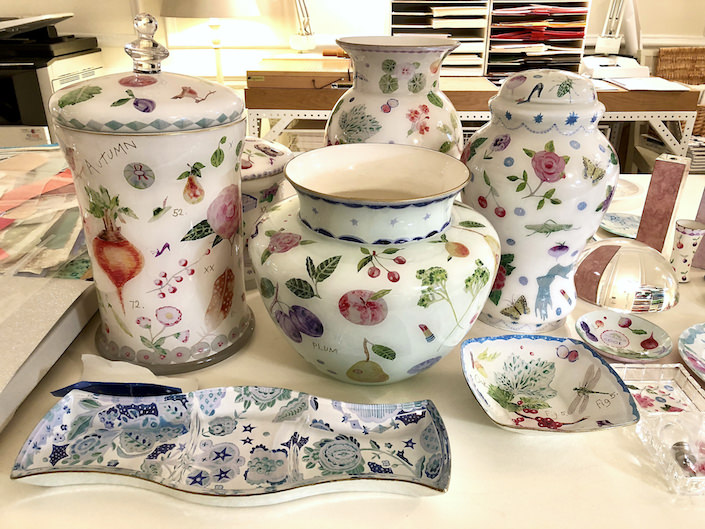 pajamas with Charmajesty, wrapping paper, scented candles and more, there are more ideas and collaborations in the works.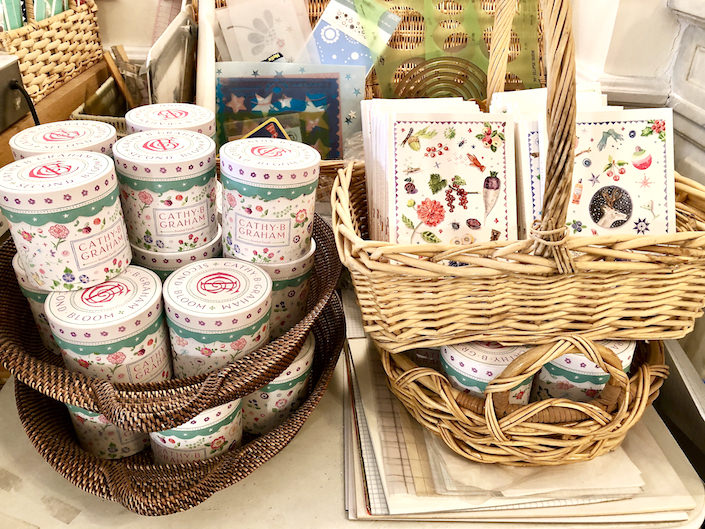 So thank you Cathy, we were so inspired spending the day with you. We will never look at our tables the same way again!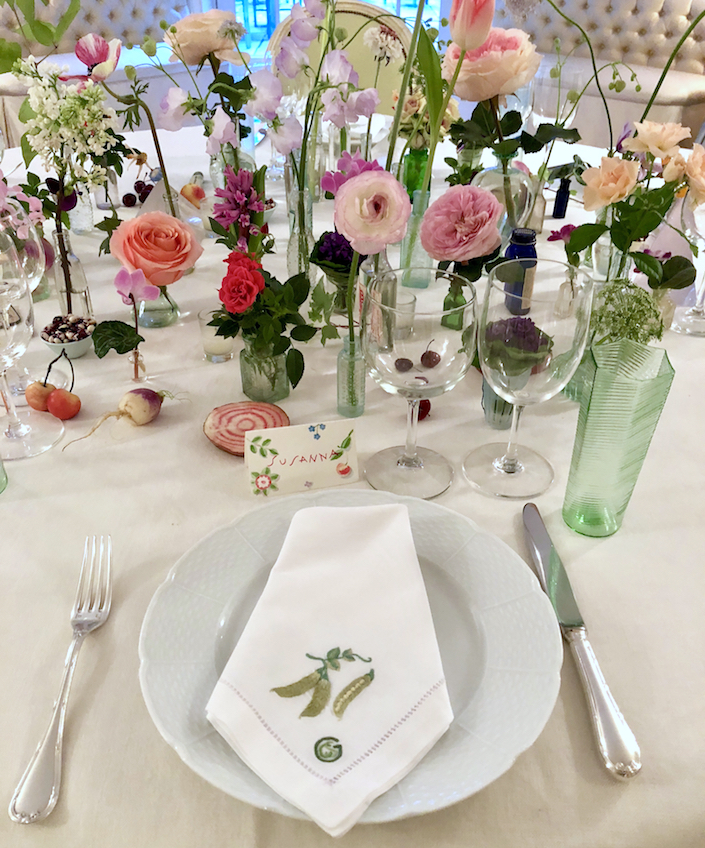 all photos by Stacey Bewkes for Quintessence