Creative collaboration is at the heart of Urban Electric Co.'s design philosophy. Over the last ten years, working with several long-time designer clients on custom pieces has led to product collaborations for the line. One such designer is Amelia Handegan in Charleston. Her work is known for its understated mix of old and new, of eras, styles and design sensibilities. You may remember her beautiful work on a Virginia Greek revival home in Veranda featured here in June. One of the special treats on our recent trip was to visit two of Urban Electric Co.'s designers' homes and on a blustery Wednesday morning last week, we were welcomed into Amelia Handegan's charming house on Folly Beach, only minutes from downtown Charleston but seemingly worlds away.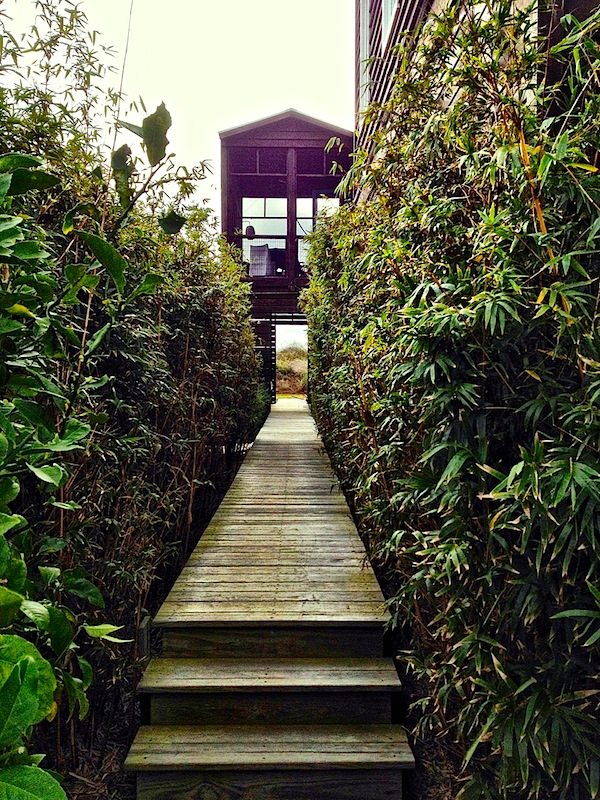 Through a groomed jungle-like path, you enter the property with the promise of a screened porch aerie ahead. Up a flight of steps, the porch beckons on the left with a cheerful mix of blue and orange.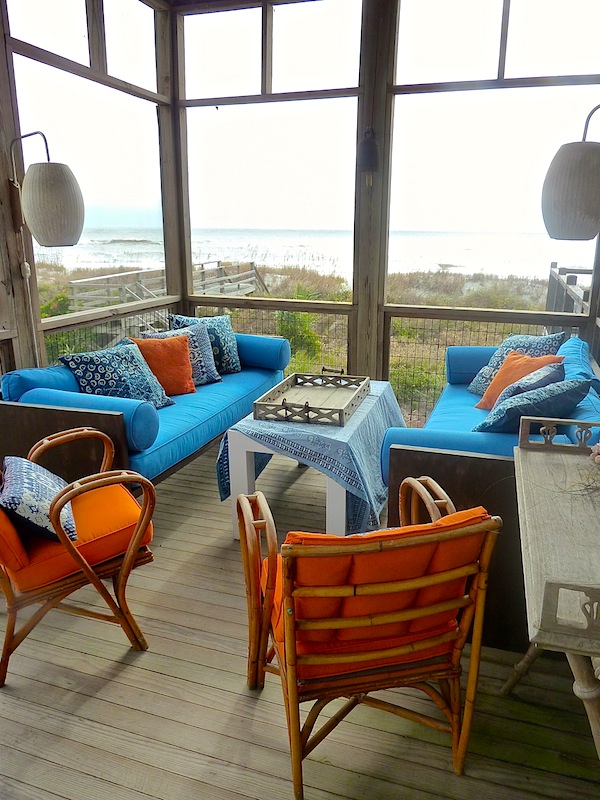 Even on a gray day the colorful melange lent the porch a cozy and appealing vibe.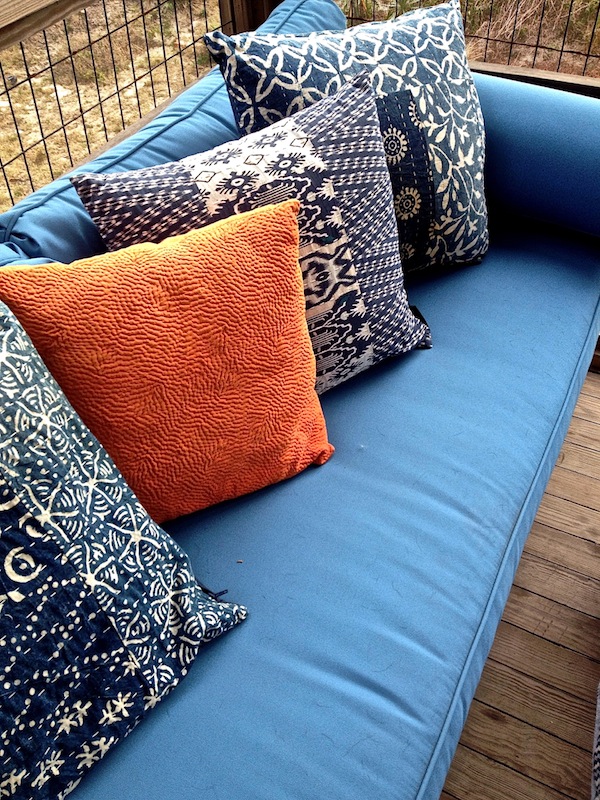 In her renovation of the 1940's bungalow, Handegan opened the ceiling up for additional height, painting the resulting exposed beams and added wide horizontal planking a unifying white.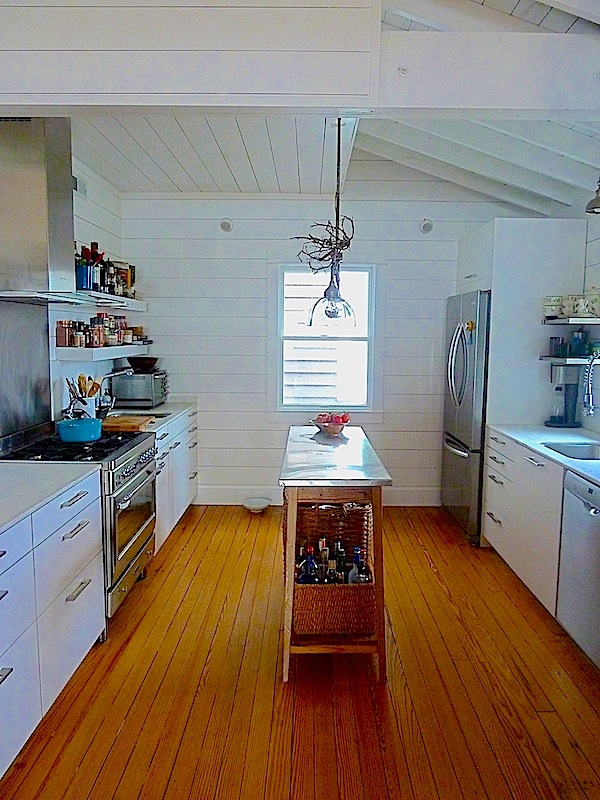 Whether creating understated elegance for historic homes or as here, a relaxed beach chic, Handegan's designs all feature a level of comfort and livability.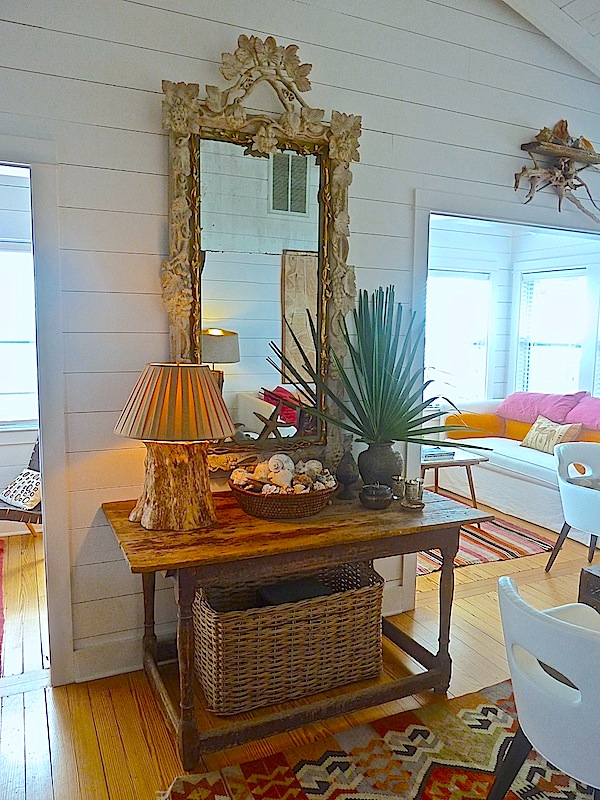 It's that undecorated look that may seem effortless but takes an experienced eye and skilled vision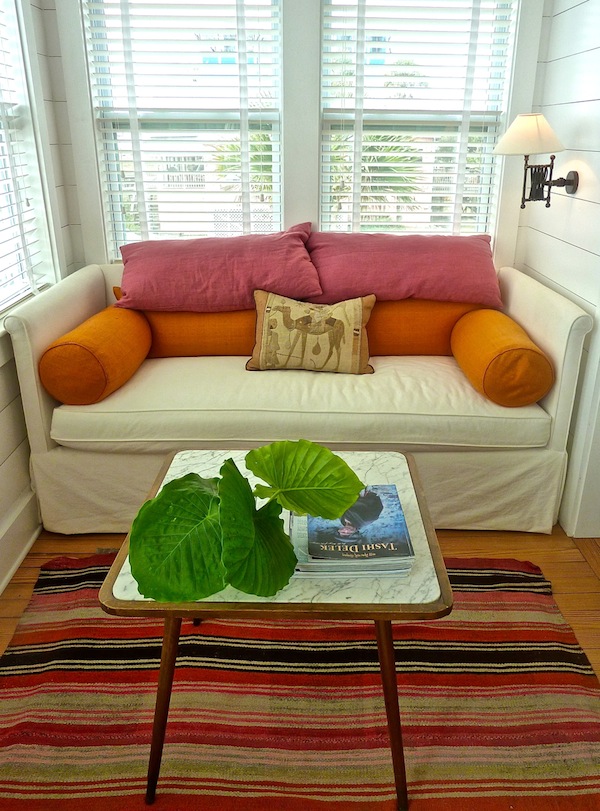 to create such alluring moments.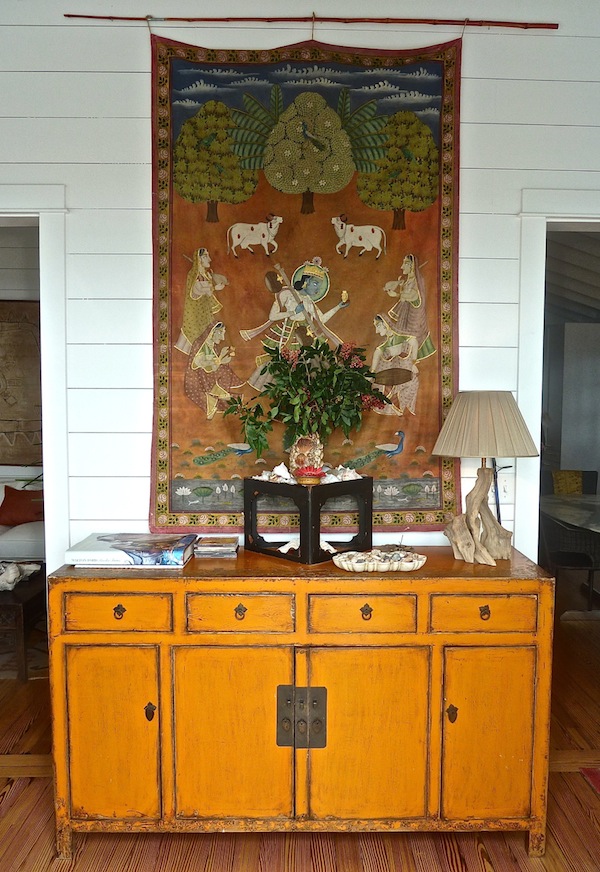 But it's the eclectic mix of fabrics and accessories, many accumulated on trips to India and afar that give this house its soul. It's personal, authentic and uniquely chic.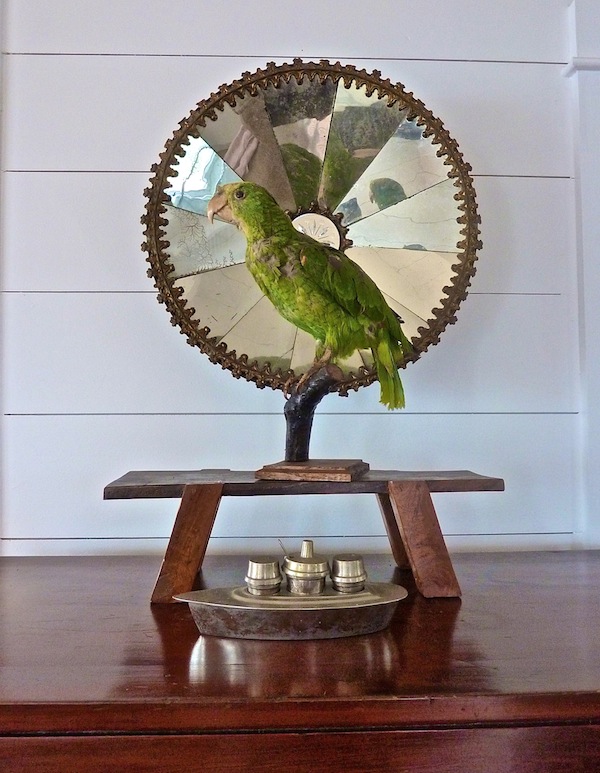 Even the bathrooms are furnished with exotic finds. Here a 19th century Asian table is enlisted as  a vanity with a Turkish bowl as sink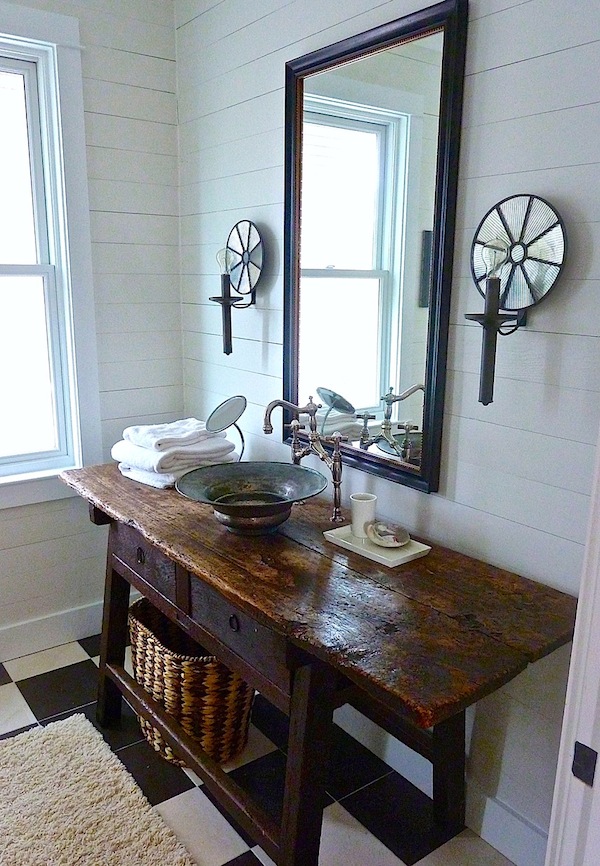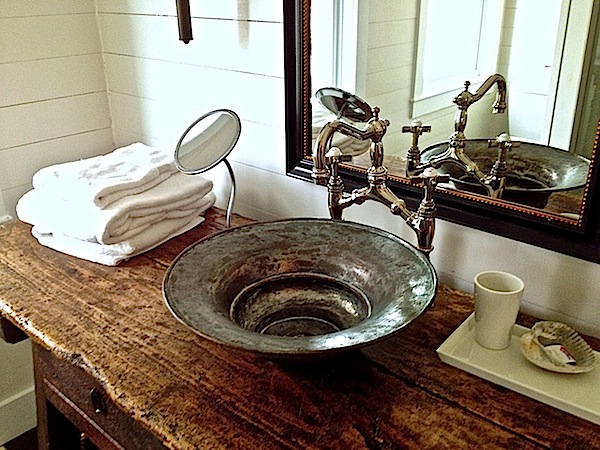 and Urban Electric Co. Oculus sconces designed by creative director Michael Amato.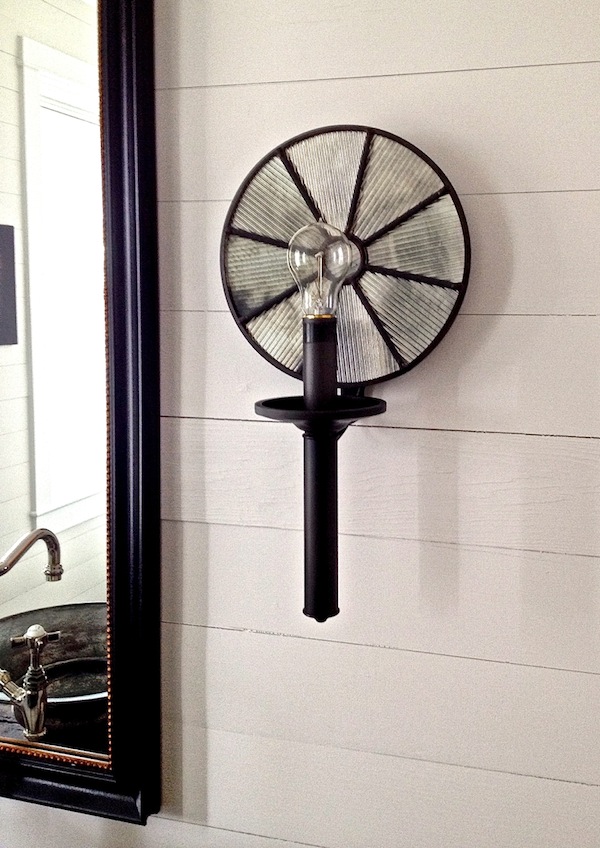 A walk down the painted floor hall that I featured in my sneak peek on Friday, and you arrive at the bedroom wing. Up the stairs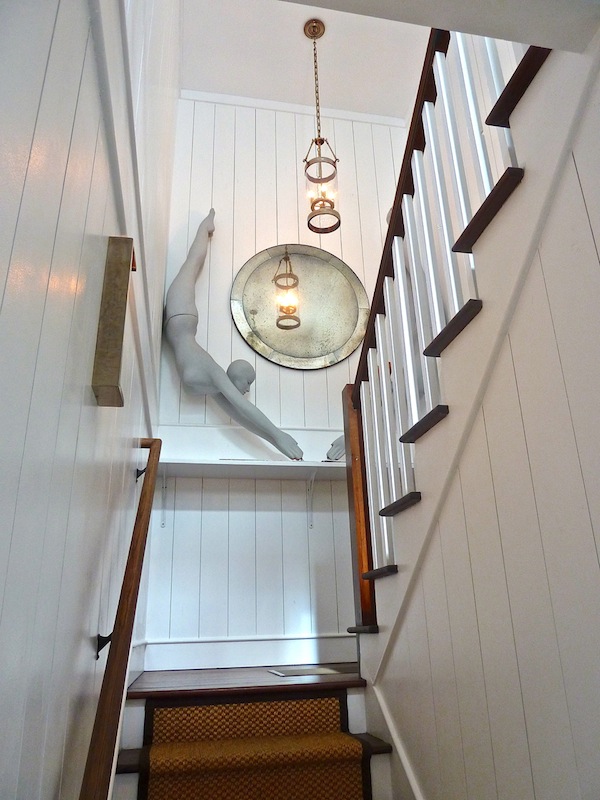 where no opportunity is overlooked for surprise and delight. A landing serves as a double entendre for this sculpture and antiqued mirror, illuminated by Handegan's Ya-Ta' Hey lantern designed for Urban Electric Co.'s 10th Anniversary Collection.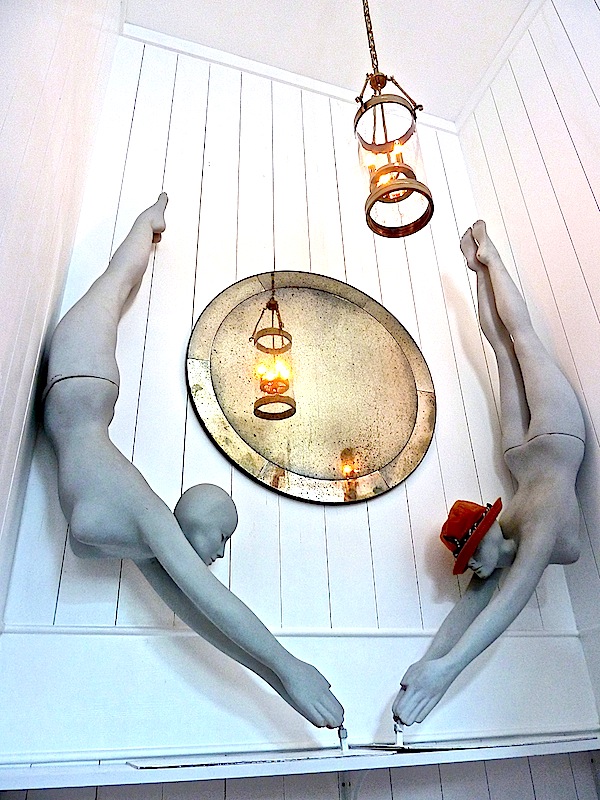 In a guest room, the charm of Indian cotton bedspreads mixed with a striped kilim and contemporary prints.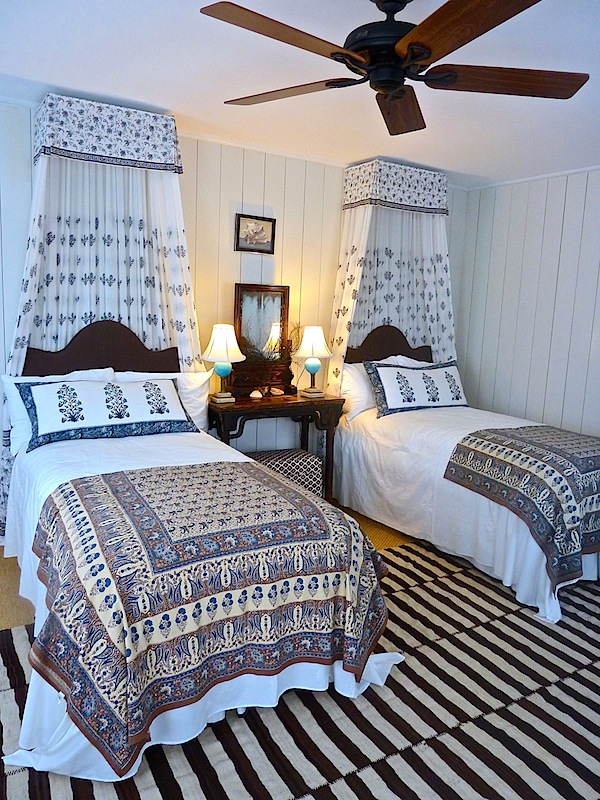 Local beach finds were at home with the eclectic mix.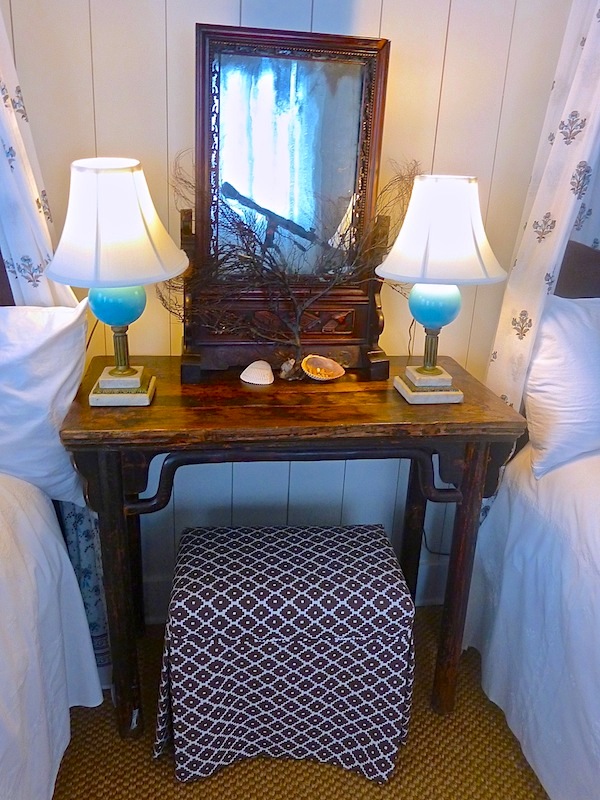 Who wouldn't want to be a guest in this enchanting retreat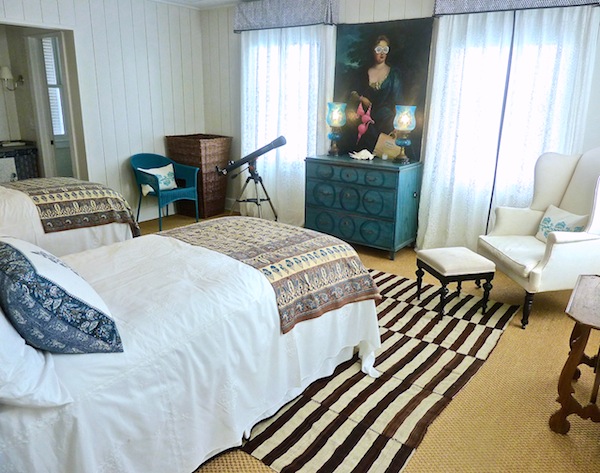 where comfort and relaxed elegance go hand in hand with whimsy.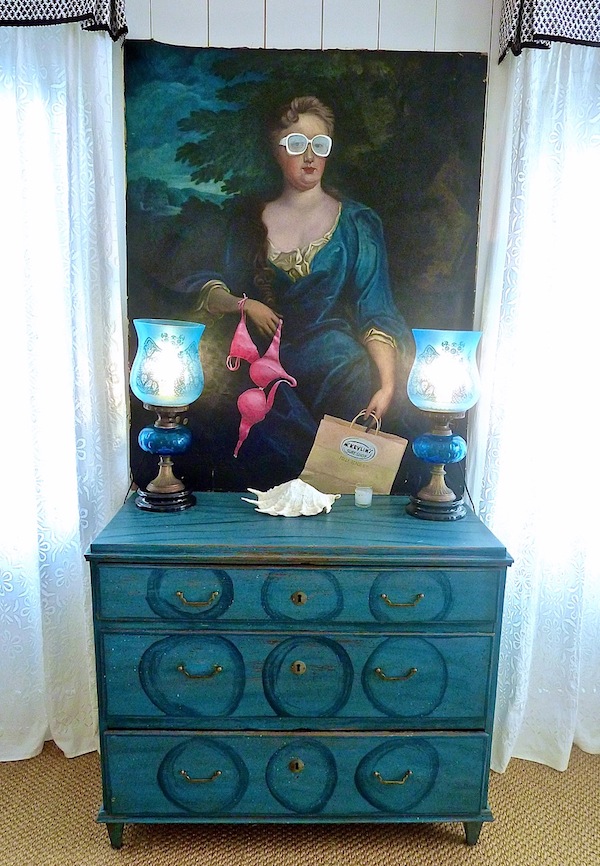 I loved the treatment of the bathroom vanity with coordinating fabrics and the small version of Amelia's Urban Electric Co. Belle Meade sconce.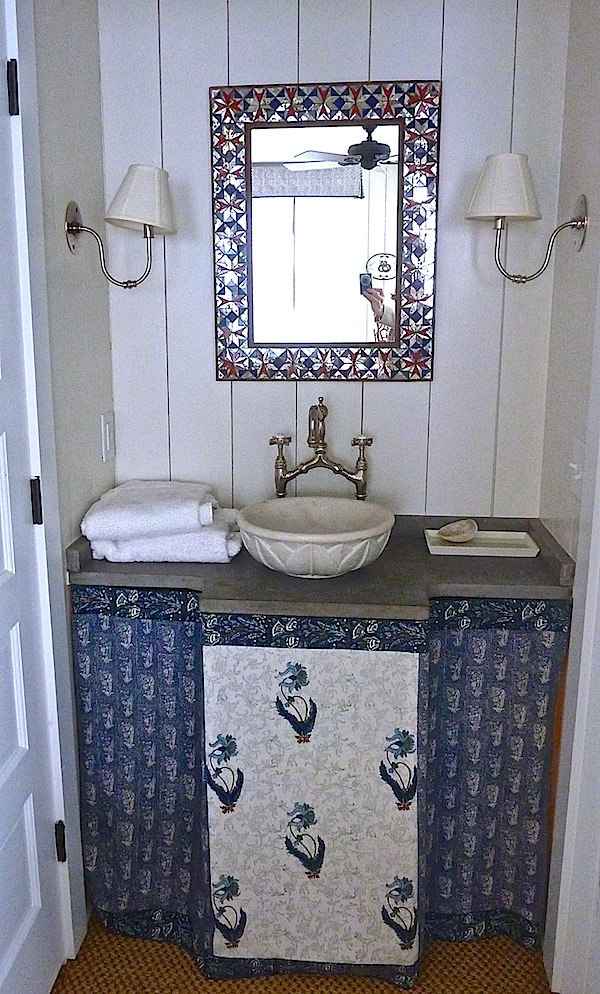 Another guest room featured paneled walls of natural cypress, a hearty indigenous wood, and testers from Bungalow Antiques.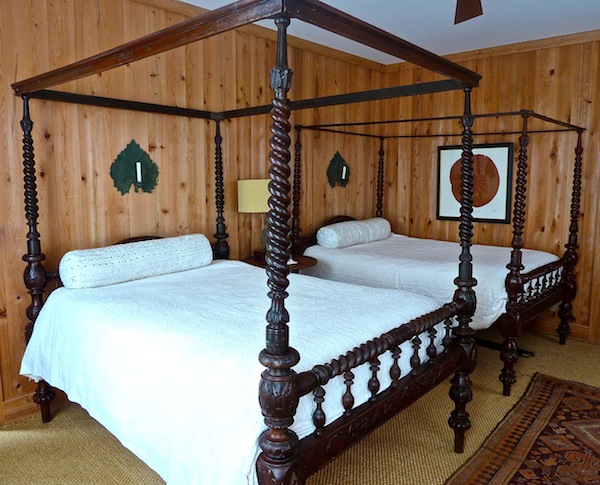 And in this bath, another repurposed chest served as a vanity with Urban Electric Co. Tom Scheerer-designed Lyford Wall sconces.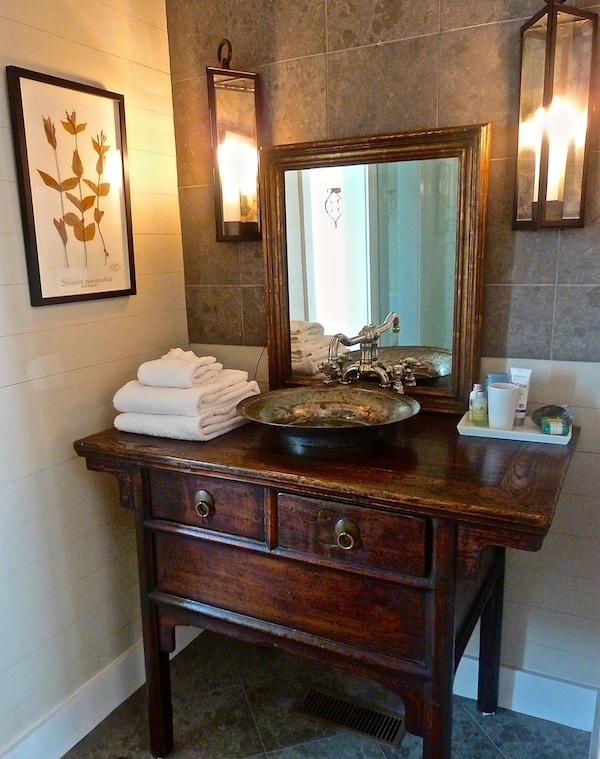 The final guest room was a restful respite of bohemian chic laced with a feminine twist. A hanging antique suzani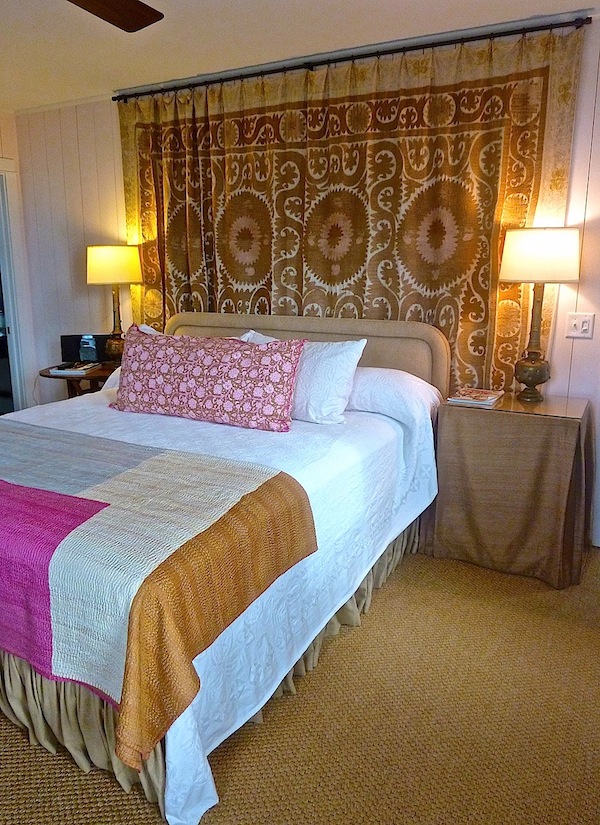 mingled with a sand dollar-like matelasse and John Robshaw's Mathura Kashmir.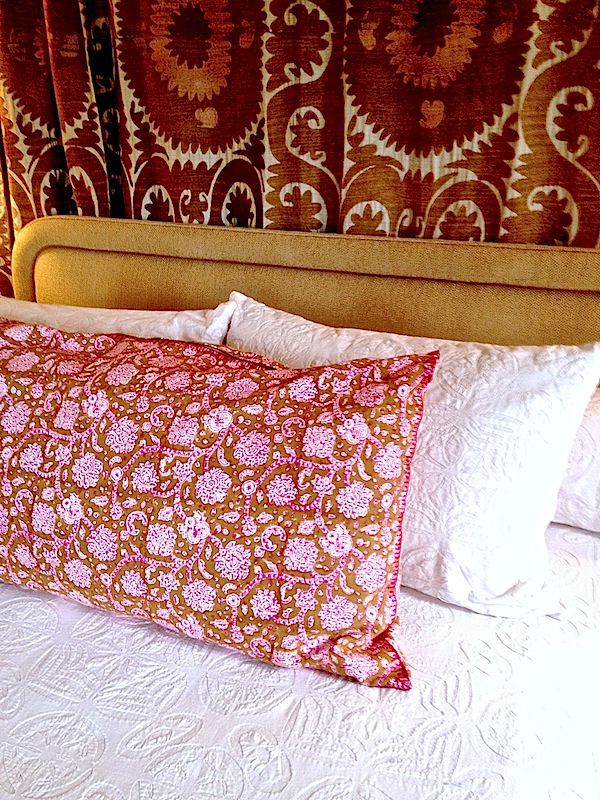 The fresh charm of a check mixed with floral and aviary motifs are a captivating combination. And the larger version of her Meade sconces offer statement without heft.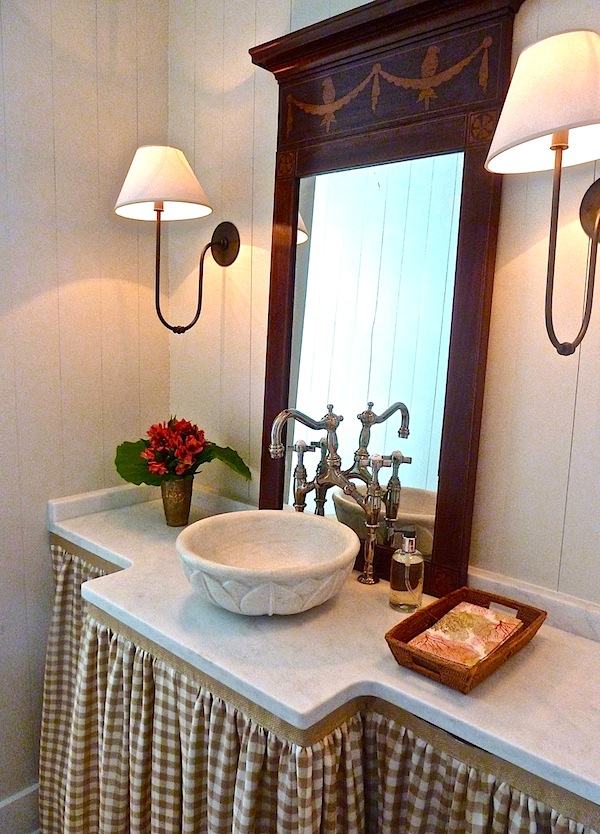 The master bedroom wove a visual tale of Handegan's many interests and travels.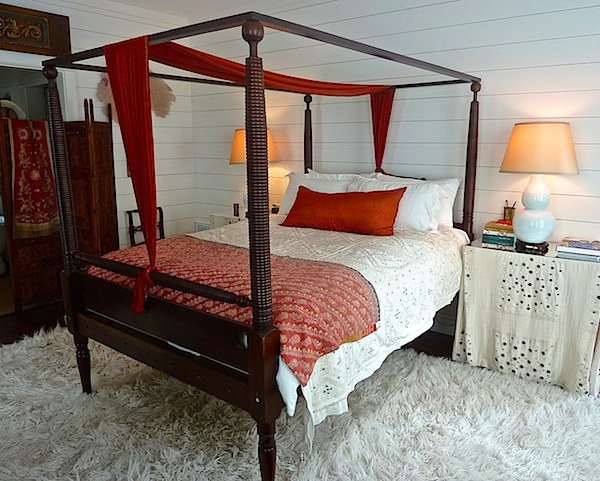 A cabinet of curiosities was a feast of treasures from near and far.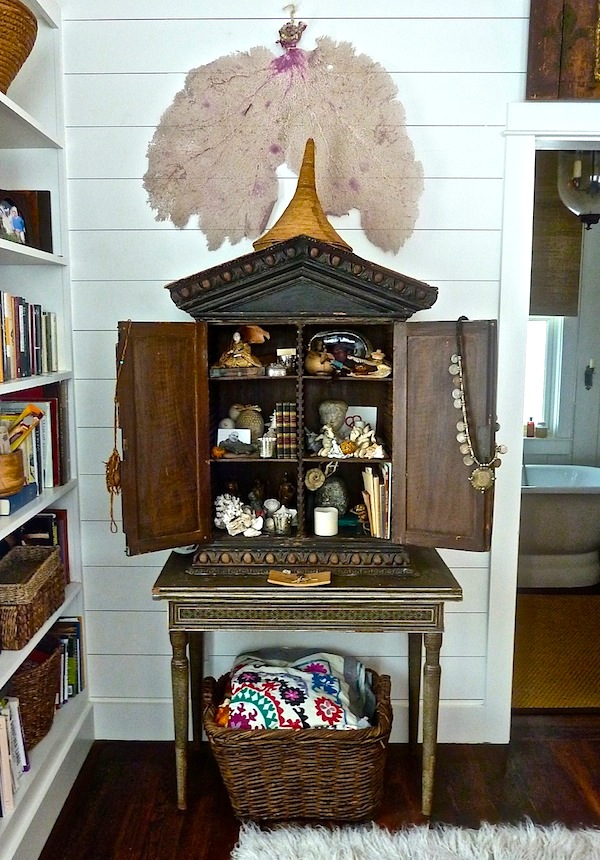 I loved this sunny corner where each object told a story.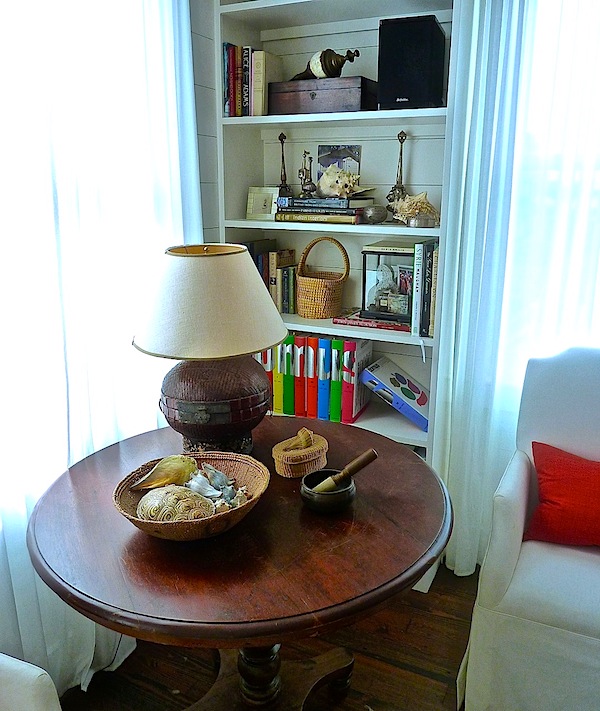 After touring, we enjoyed a lovely brunch on a lower deck with a breeze from the ocean and the warmth of the sun. I could imagine not easily tiring of life on Folly Beach in Amelia Handegan's charming bungalow.