Eating in Charleston has become a major league sport. As the NY Times noted in its piece on the city last week, "Charleston, a city of 126,000, is home to a concentration of world-class dining normally seen in cities five times the size." Now, I was only in town for two nights, but every sip and morsel on the gastronomic itinerary organized by the knowledgeable people at Urban Electric Co. was report-worthy. But let me start at the beginning. Upon our arrival in Charleston we were escorted to our hotel, the very lovely Zero George.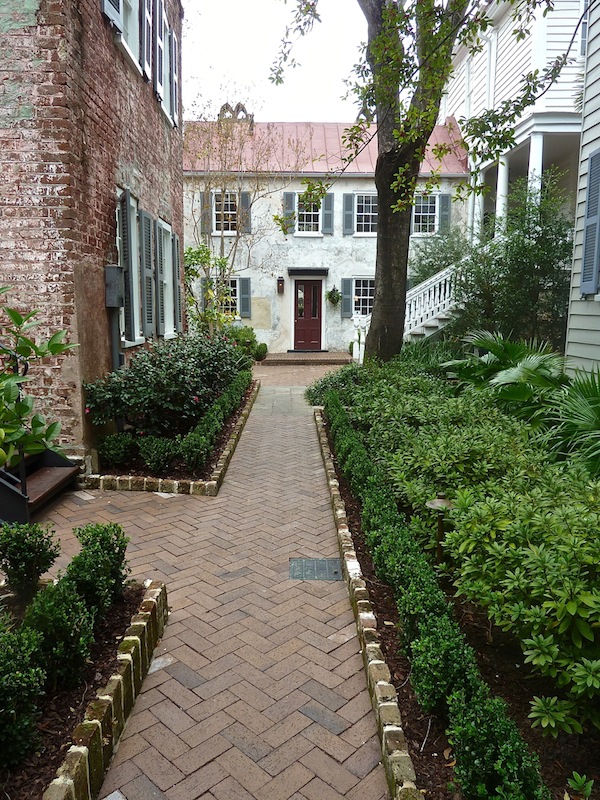 In five restored circa 1804 buildings surrounding open courtyards in the Ansonborough District of the city, owners Lynn and Dean Andrews have created a unique boutique hotel experience. Melding historic architecture with modern design, the hotel offers casually elegant lodgings in a convenient location, walking distance from central downtown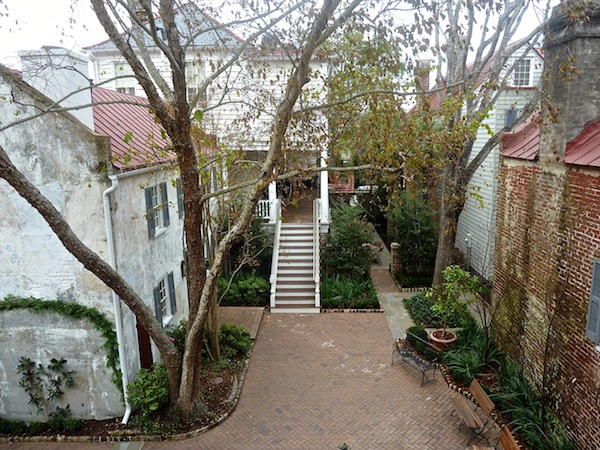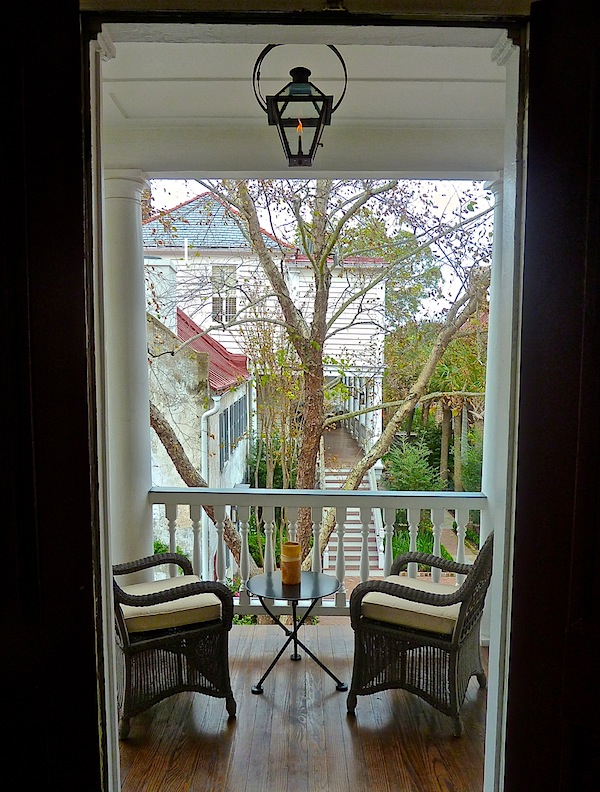 with rooms of understated charm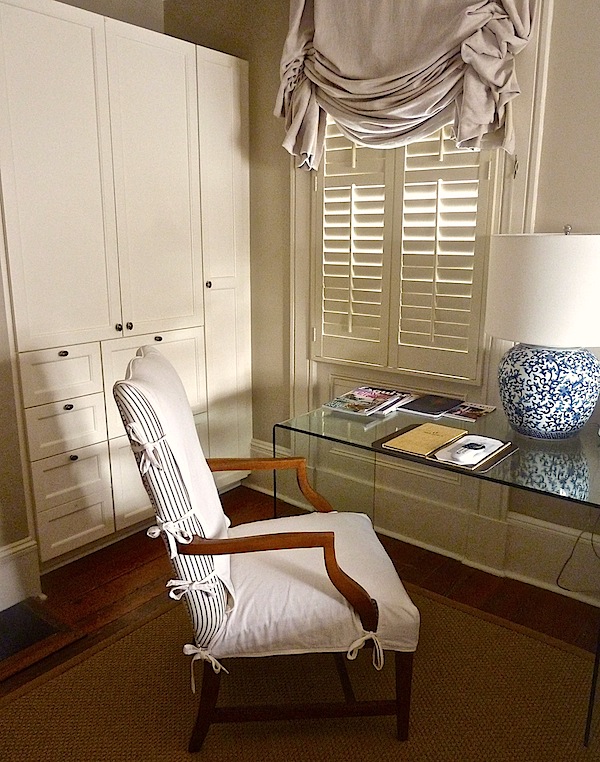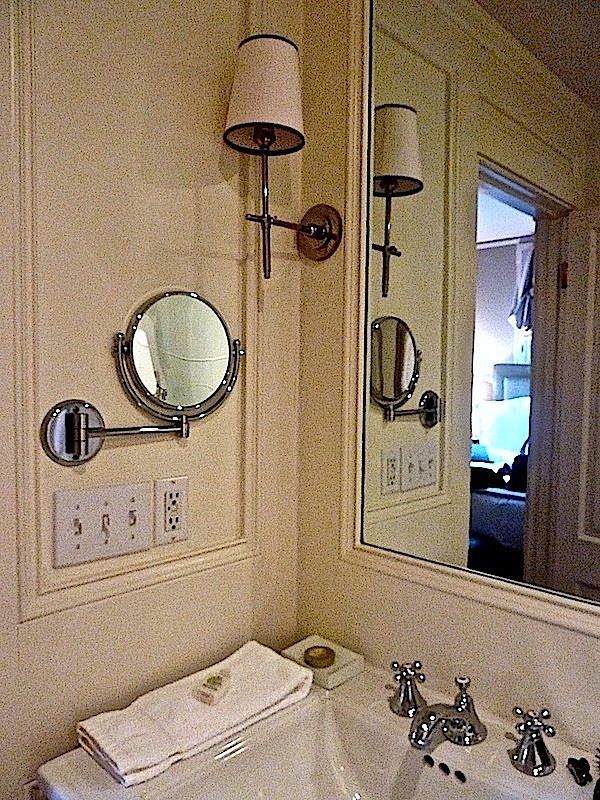 I only wish there had been time to take a cooking class in the open kitchen overlooking the courtyard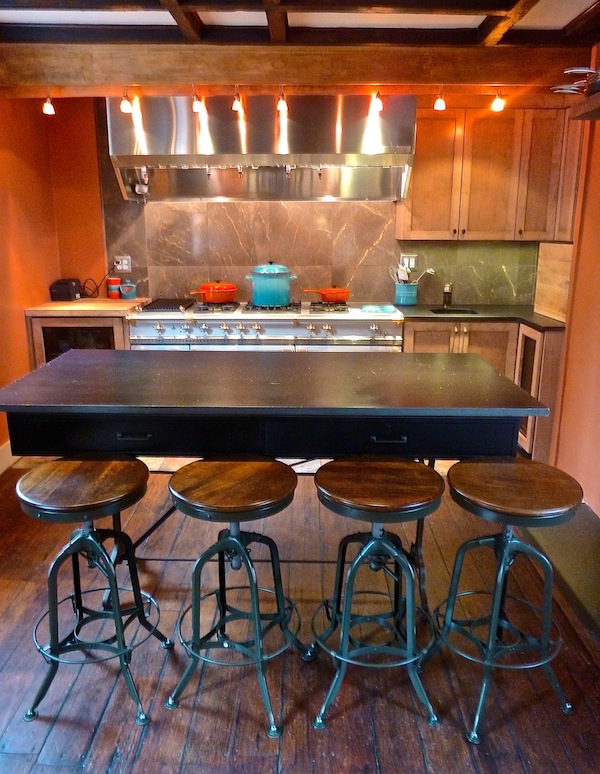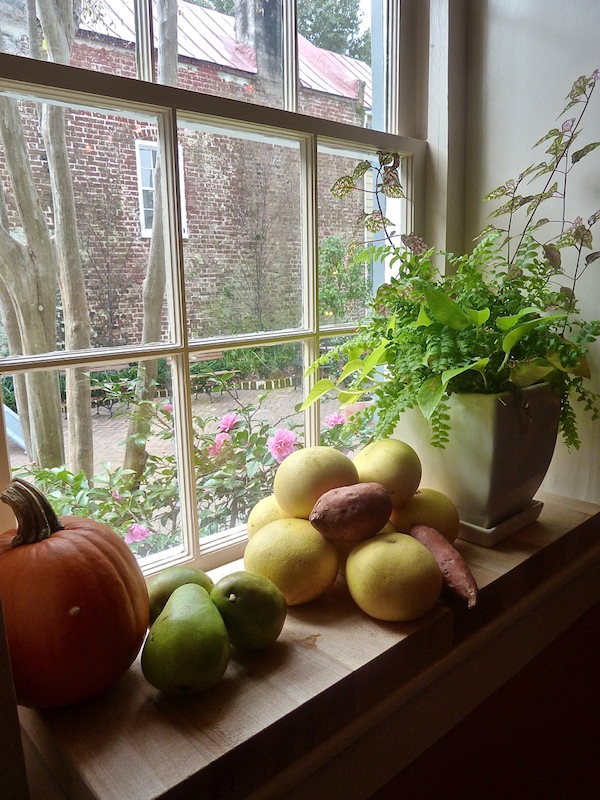 Just opened in the spring of this year, it has already been named to the Travel + Leisure It List, establishing itself as one of the best new hotels of the year worldwide (only 6 in the U.S. made it). Lovely public spaces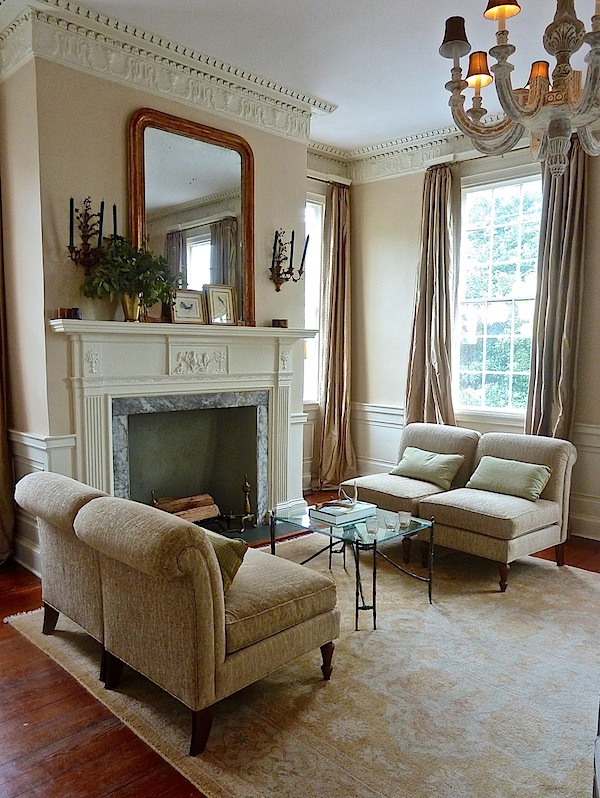 both  inside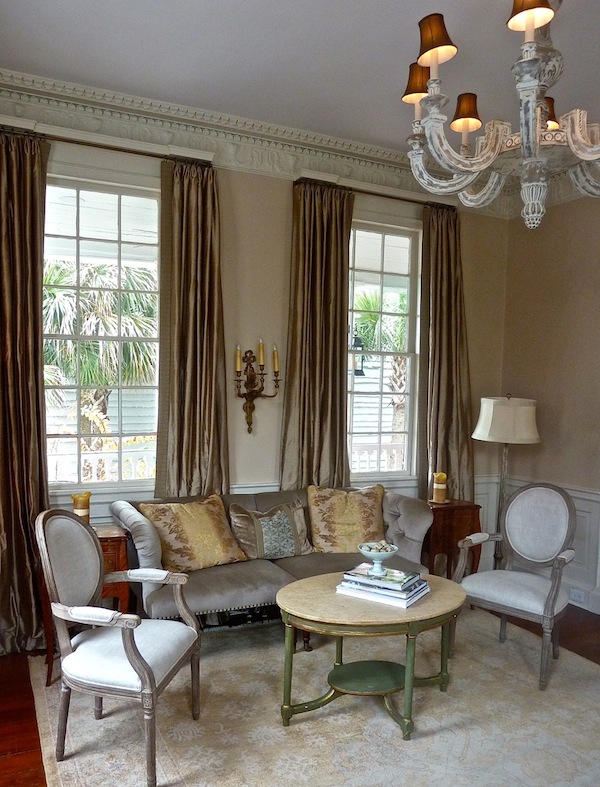 and out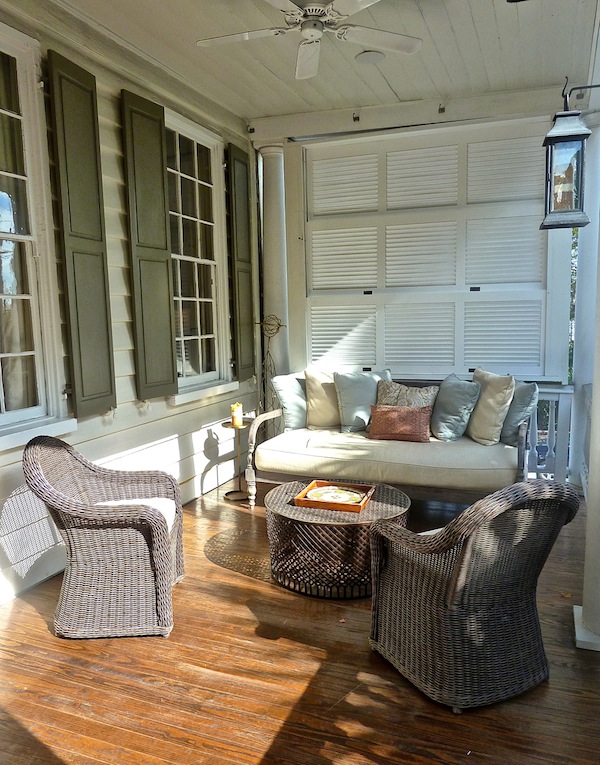 ensure there is always somewhere cozy to sit with a cup of tea or a cocktail.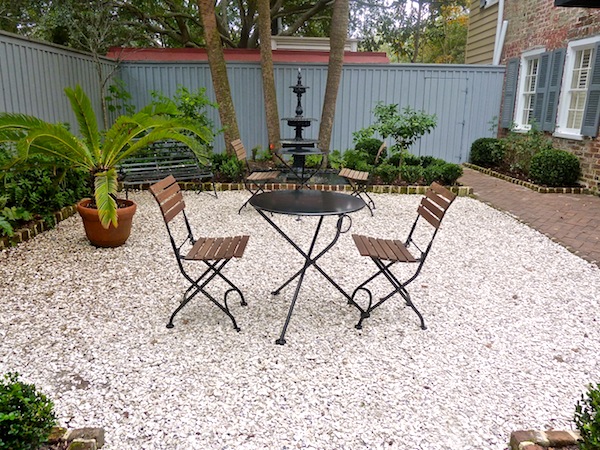 And for special occasions, there are rooms available for private events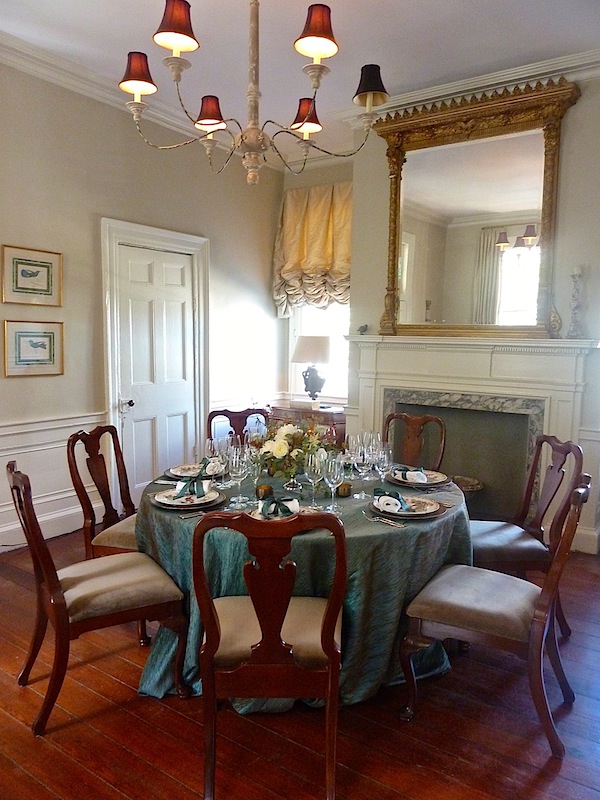 that you can be assured will be executed to perfection, as proprietor Lynn Andrews is professionally known as Lynn Easton, owner of Easton Events, the award-winning wedding and social events planning company.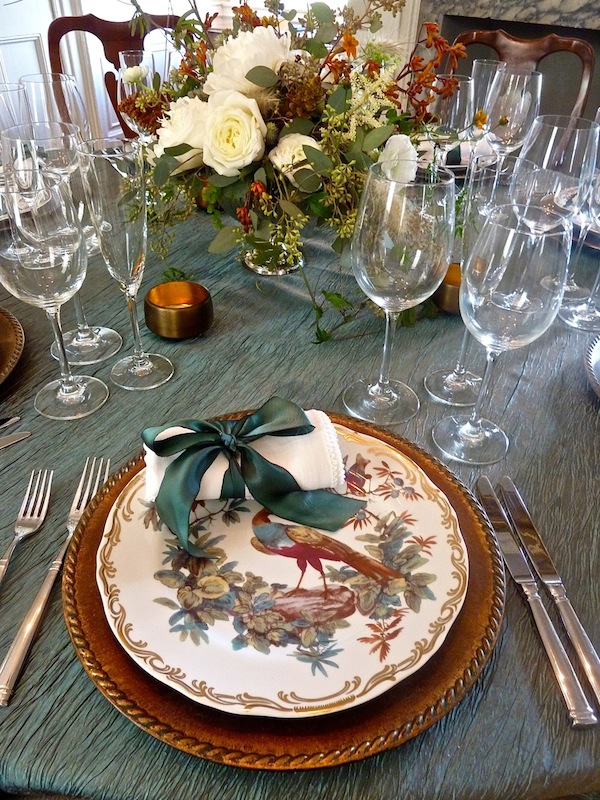 We enjoyed a delicious lunch on the terrace before we headed out for our walk exploring South of Broad that I shared last week.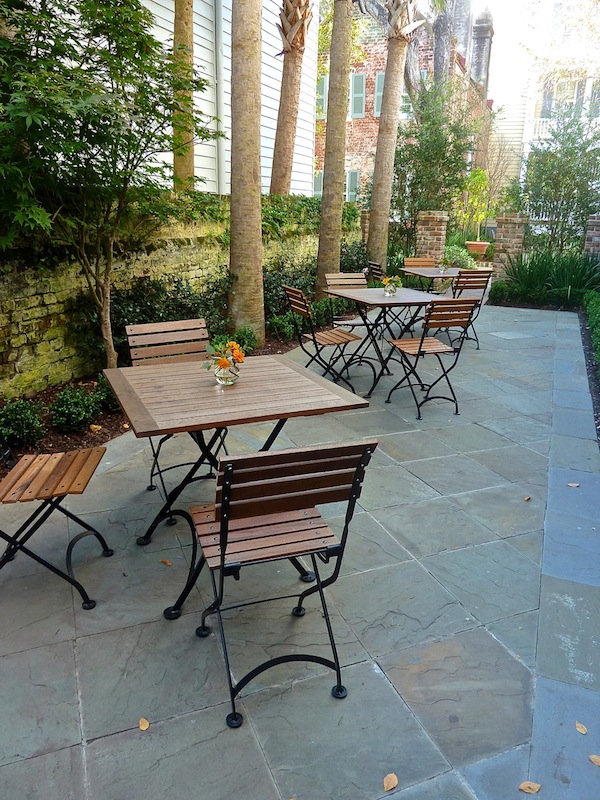 That evening we were driven out to the 280 year old historic Fenwick Hall Plantation. Now privately owned and in the throws of a massive renovation, it is an architectural treasure that has survived the Revolutionary and Civil Wars mostly unscathed with much of its original detailing intact. Entering the estate was like approaching Tara with a double row of majestic oaks dripping with Spanish moss. The gardens have already undergone a facelift and were ready for their close up.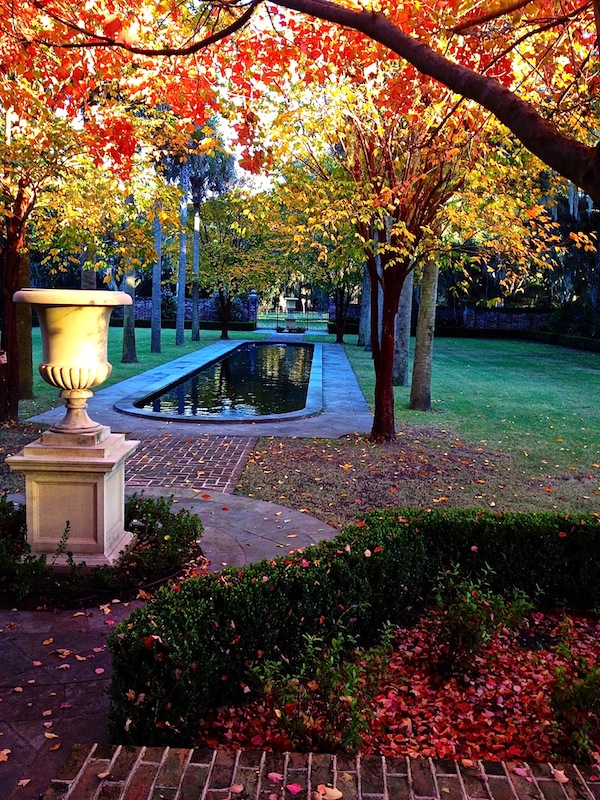 Hobnob Entertaining orchestrated a lovely cocktail hour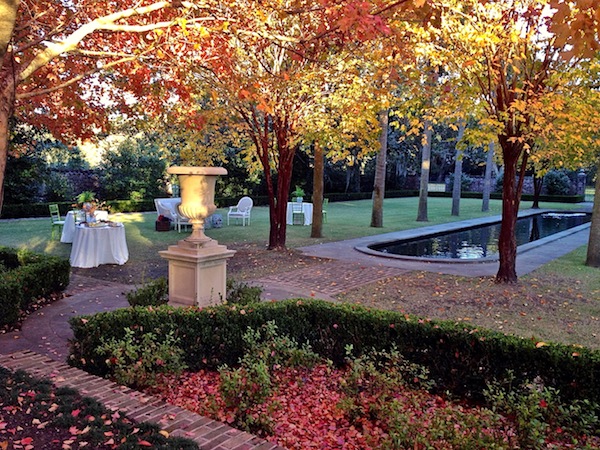 with delicious tidbits by Mediterra Catering (who had also catered our lovely brunch at Amelia Handegan's house)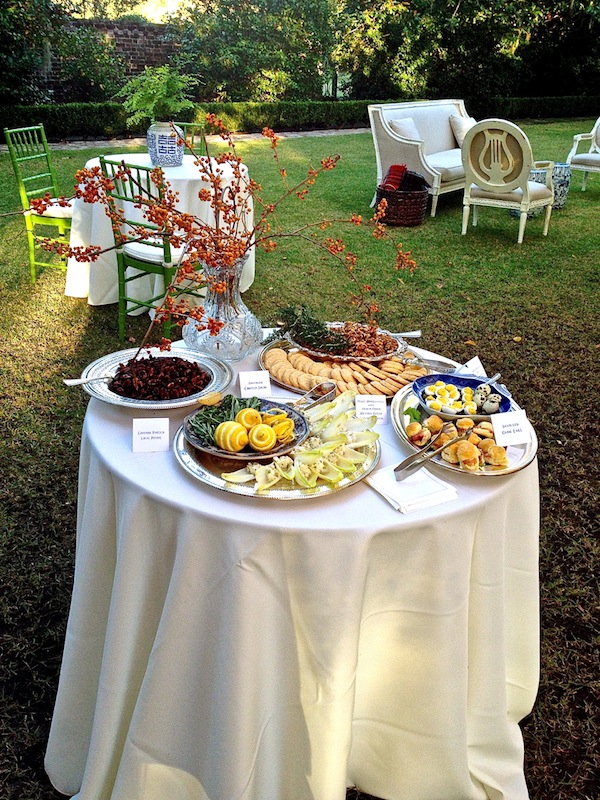 and custom cocktails by Jack Rudy president and mixologist Brooks Reitz,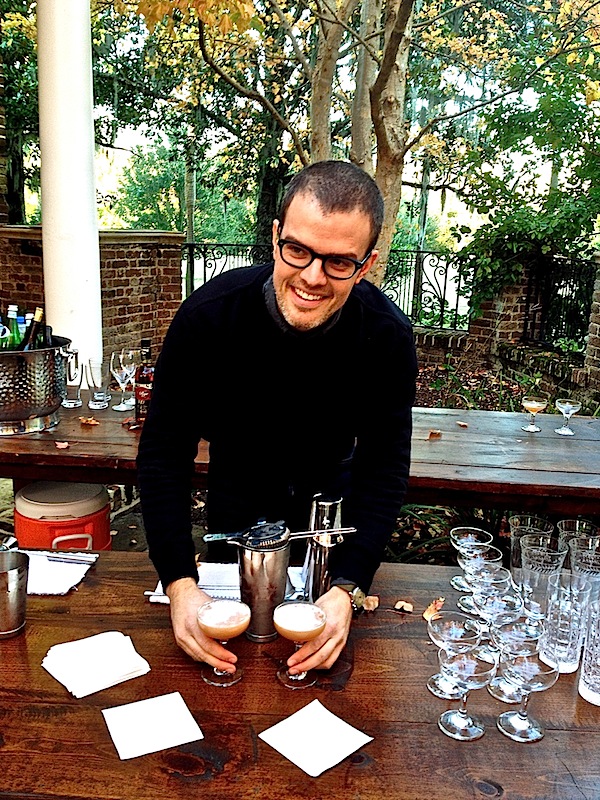 whose Hamilton Sours, concocted specifically for the occasion, were just a tad too addictive.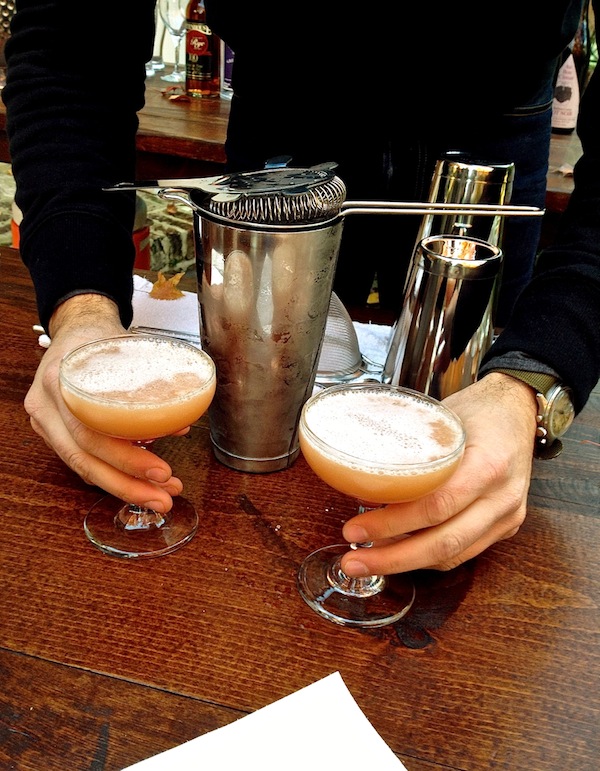 A local grass roots family company that has taken off nationally, Jack Rudy's goal "is to take long forgotten staples of the American bar and reinvent them, in an effort to drink like our great-grandparents might once have." Crafted in small batches with appealing retro style packaging, they are great products to remember for those hard-to-shop-for-guys as the holidays are approaching.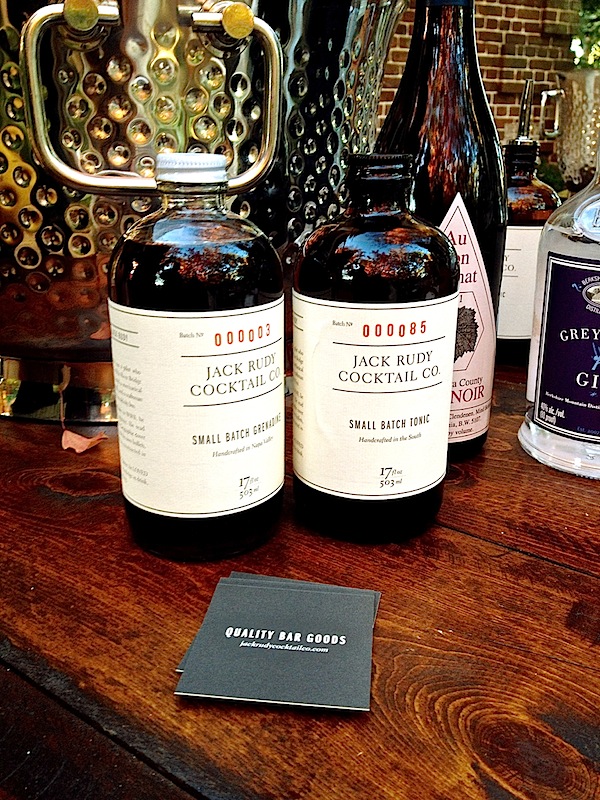 Our first dinner was at Two Boroughs Larder, an intimate rustic chic affair where the emphasis is on a locavore approach to the freshest ingredients combined in unusual preparations. I could have made an entire meal on the appetizers alone. It's a miracle that I found room for that sinful chocolate agumato!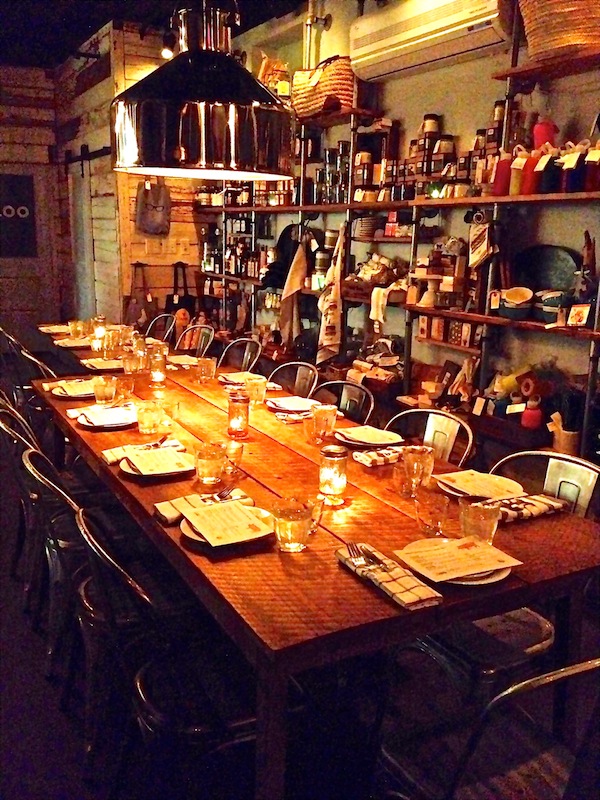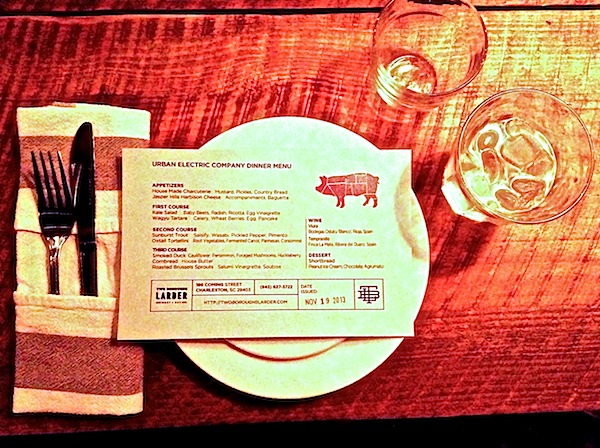 The next day was our brunch at Amelia Handegan's and then after a fascinating tour of the Urban Electric Co. factory (more on that soon) we returned to the hotel for cocktails (just a sampling of choices to whet your whistle) before our dinner at The Ordinary.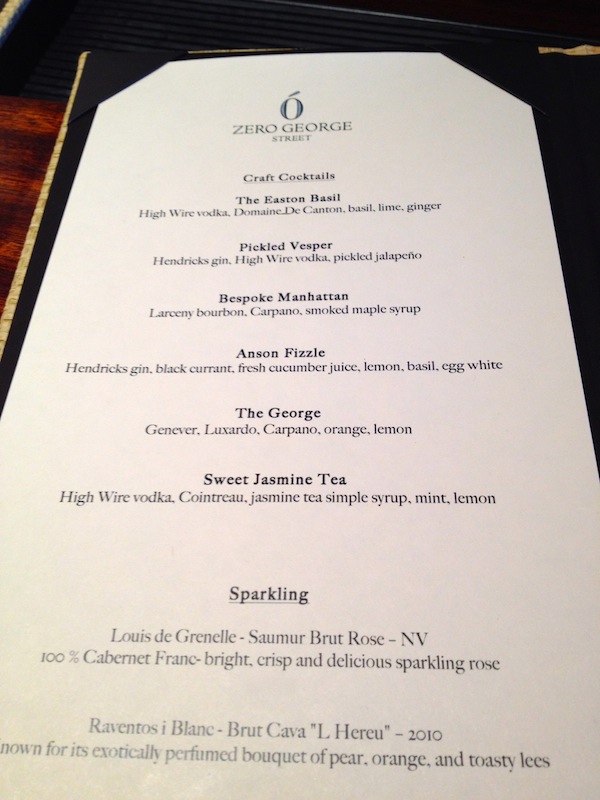 Located in an old bank on the main drag of King Street, you know you're in for something special at The Ordinary just from the entrance.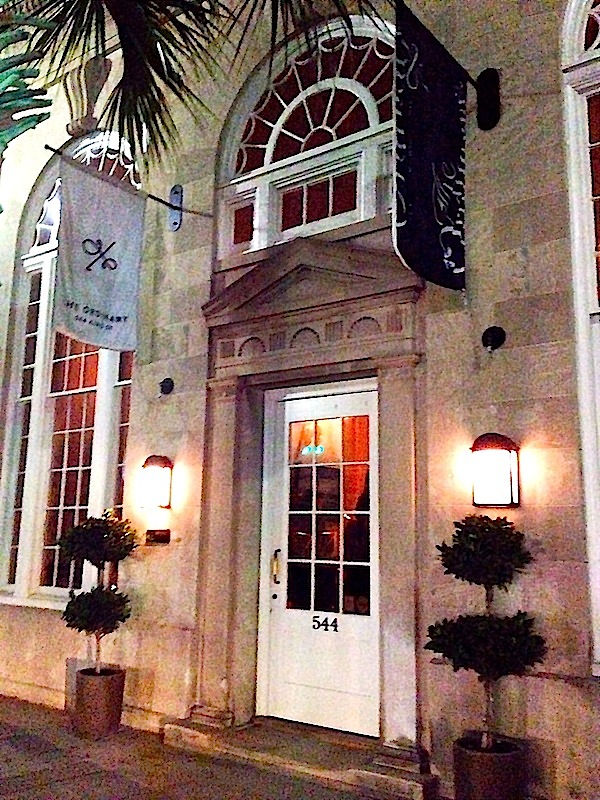 Even inside, its days of financial splendor are memorialized.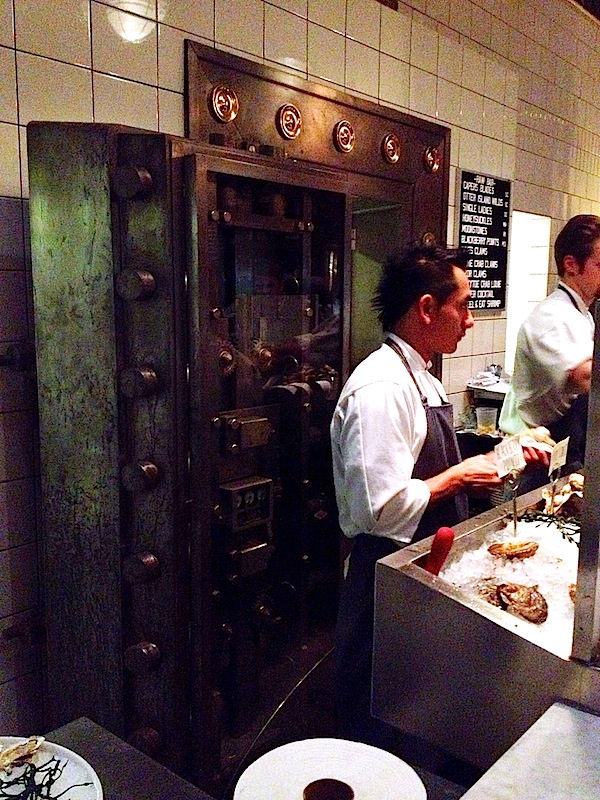 Celebrating the seafood of the coastal Carolinas, The Ordinary "strives to support local and regional fishermen, crabbers, oystermen, farmers and producers." The results are amazing. My gustatory partner in crime, designer Brad Ford, and I could barely speak as we hoarded what might just have been the best oysters I've ever had.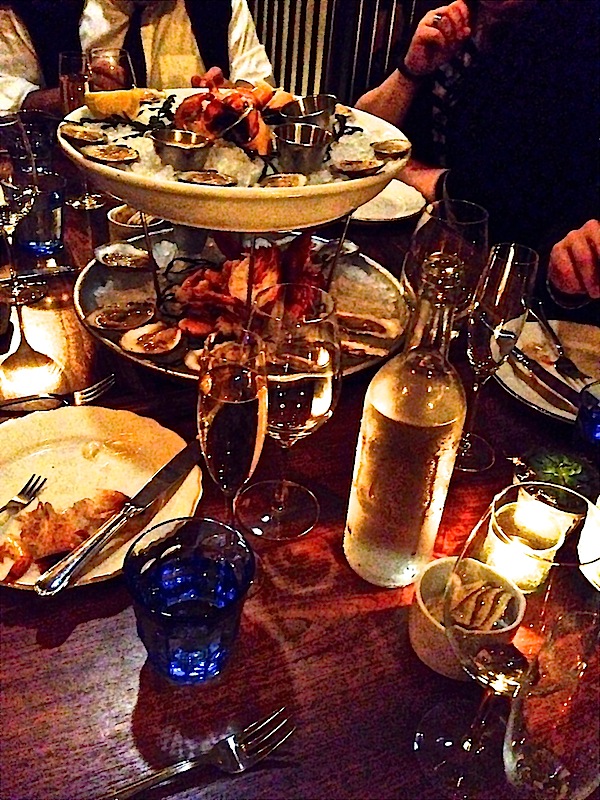 Chased down with a crisp rosé, the spoils of crustacean degustation mounted fast.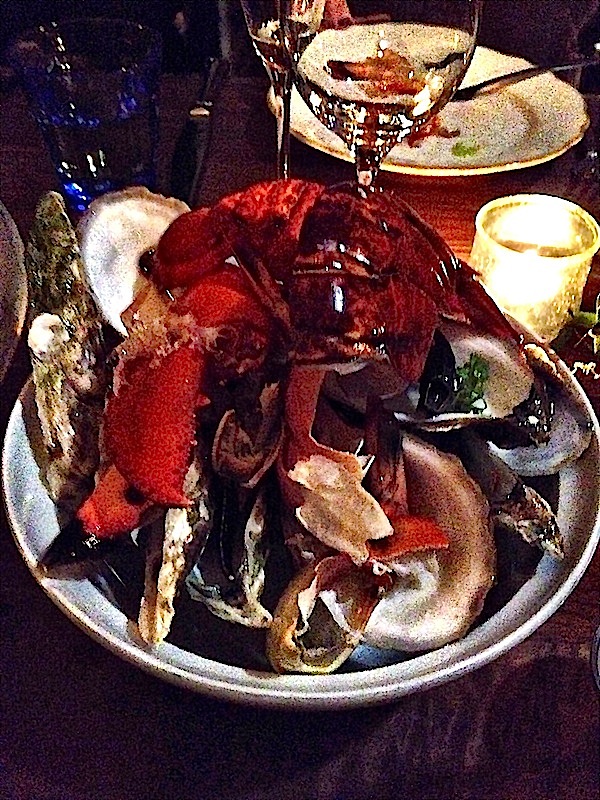 It was a festive and finger-licking good evening as we toasted all that's right in the world of food and design in Charleston.