As Paris is only two weeks away, I thought it was an opportune time to write about the amazing confluence of events that led to this post. Last summer when I escorted my daughters on their first trip to Paris, we made the pilgrimage to Versailles, including a visit to the Cour des Senteurs, thanks to my good friends at The Buzz. Opened last April to coincide with the city's grand celebration of the 400th anniversary of the birth of Le Notre (designer of Louis XIV's gardens), it is a complex dedicated to the tradition of fragrance. The birthplace, in the 17th century, of perfumer as a profession, Versailles is also home to the Institut Supérieur International du Parfum, the only international diploma training for those in the perfume industry.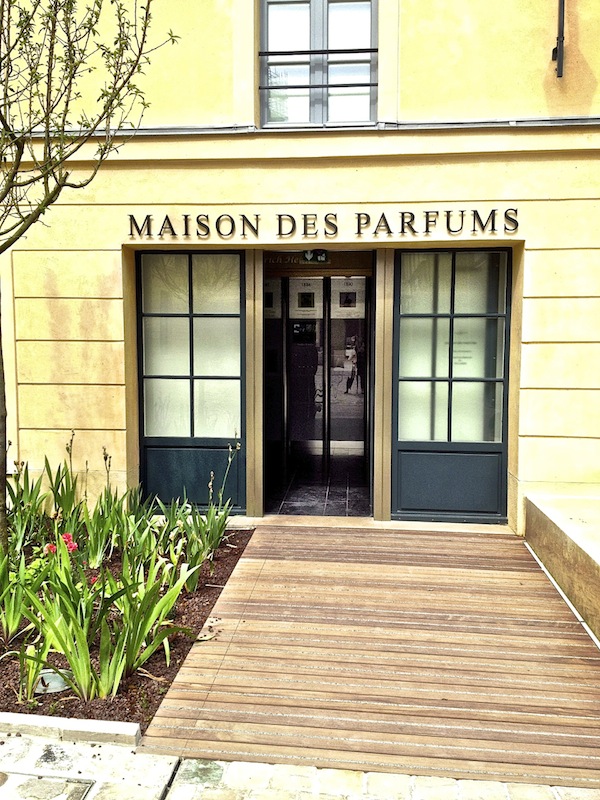 Anchoring the square of the Cour des Senteurs is the Maison des Parfums, a fun sensory mini learning center about the history of perfume, conceived of by historian, professor and perfume expert Elisabeth De Feydeau, author of A Scented Palace and more recently, From Marie Antoinette's Garden: An Eighteenth-Century Horticultural Album, which Courtney at Style Court explored here.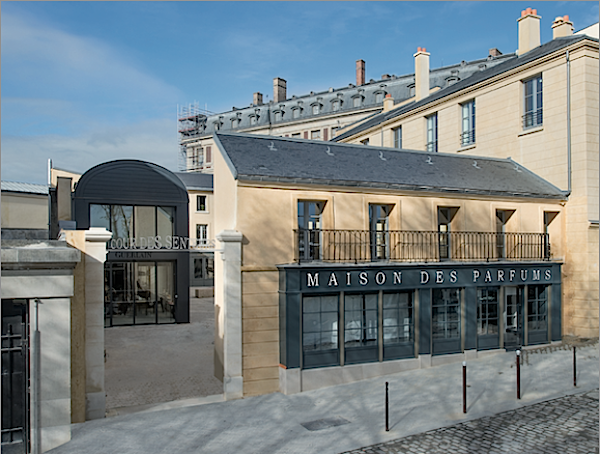 This opens onto the Place des Senteurs, a courtyard featuring a small garden of varied fragrances, anchored by four great names in French luxury, all connected to the world of scent. A Diptyque boutique carries its unique home fragrances including an exclusive presentation box of three mini-candles echoing the Garden of Fragrances.
photo via mason fabre
Fourth generation glove maker Maison Fabre, above, features its collection of exquisite handware including the revival of scented gloves, a fashion trend during Louis XVI's reign. Lenôtre offers sweet and savory creations including a special glitter-sprinkled macaron pailleté filled with jasmine flower preserve in honor of Marie-Antoinette's favorite flower.
And lastly Guerlain, where house perfumer Thierry Wasser, inspired by the gardens at the chateau, created a perfume with notes of jasmine exclusively for the boutique. Designed by architect Patricia Grosdemange, and inspired by the legacy of artistic patronage at Versailles, the space features the best of French workmanship. Tradition meets innovation with boiserie by famed Féau & Cie, an enormous sculpture on glass conceived by Nicolas d'Olce and interpreted by Bernard Pictet, below

and a large stone wall sculpture of the Guerlain symbol, the star of the Sun King, by Pierre-Louis Dietschy, below.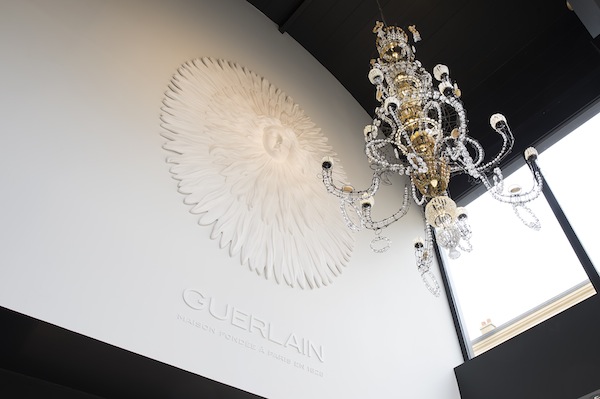 In front of the symbol, in the double story space, hangs a stunning chandelier, which I inquired about to no avail. A seemingly modern version of a chandelier in the palace, it echoes the yellow of the sun king and the color of Marie Antoinette's favorite jasmine, adding a glittering radiance that is both elegant and whimsical.
photos of boutique above by Gaya Beco
Later in the summer, I serendipitously received an email from and began a correspondence with Lisa Fontanarosa, a curator of sorts, representing an unusual collection of artists around the world who create sculpture and decorative art for the home. I immediately recognized the whimsical and witty works of Marie Christophe, who, as I'm sure you've surmised, was commissioned by Guerlain to create the work above. A sculptor living in Toulouse, she was indeed inspired by the crystal originals in the palace as well as the gilded bees on vintage Guerlain bottles. Her LED chandelier is 7 feet high and includes flea market crystals as well as some crafted by contemporary artisans.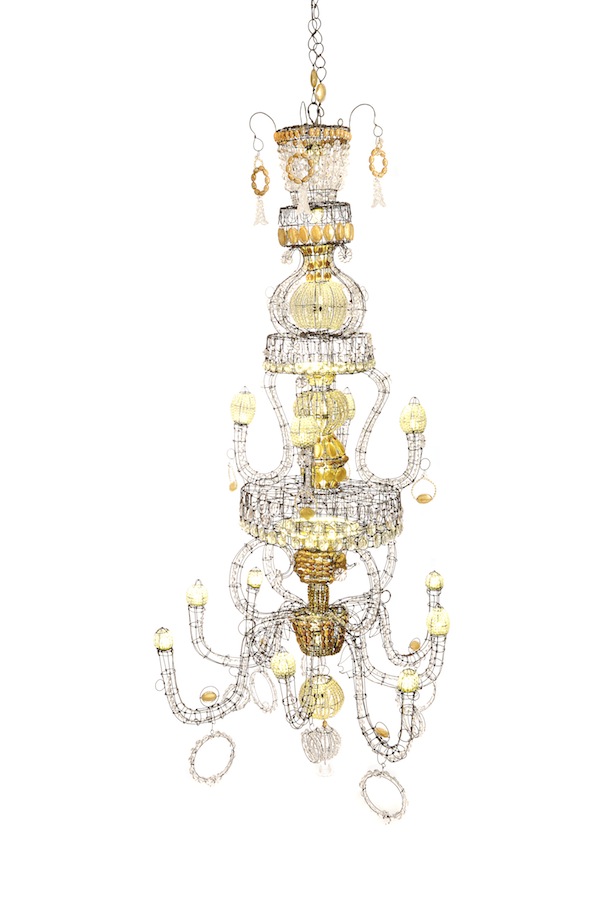 As it turns out, she has collaborated with many other distinguished brands as well. How charming are these penguins she created for Roger Vivier?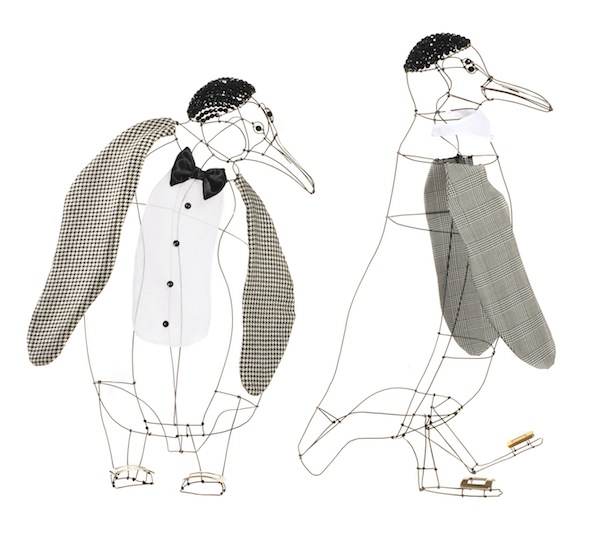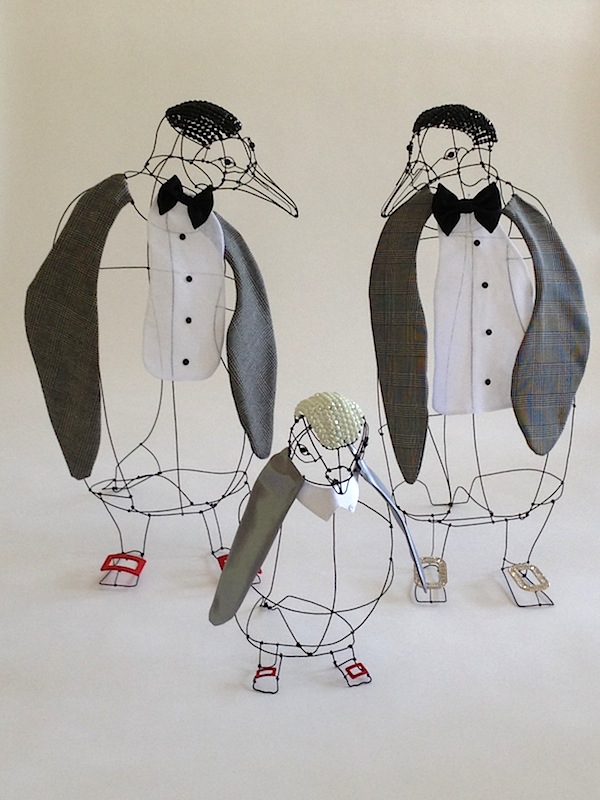 Her collection includes a wide variety of decorative wire works that are both functional lighting, like this Lustre fixture with wooden beads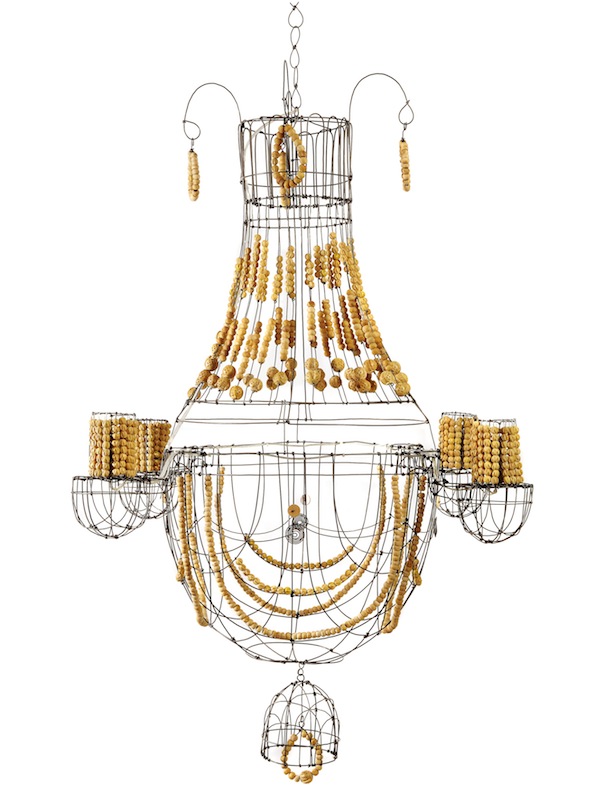 or cheeky Mr. and Mrs. Lamps, part of her Sixties collection,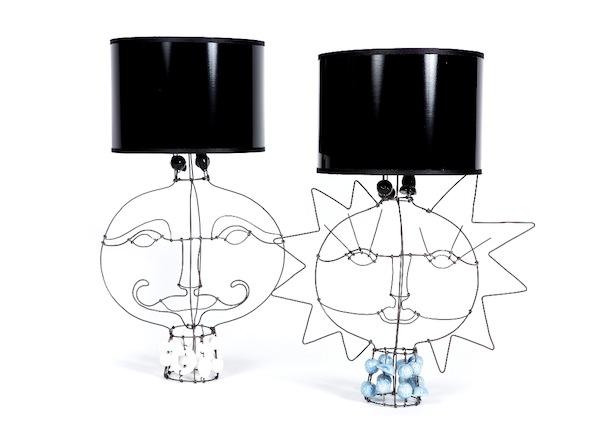 or custom Ibiza, somewhere in-between hat, umbrella and globe,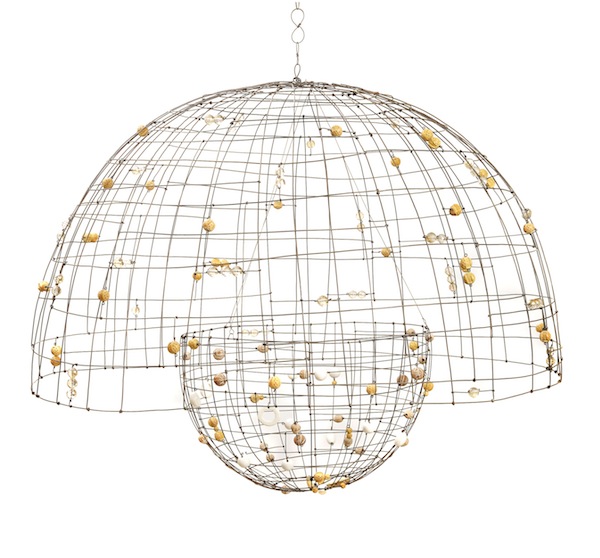 to purely decorative such as her nature inspired sculptures, like Piu Piu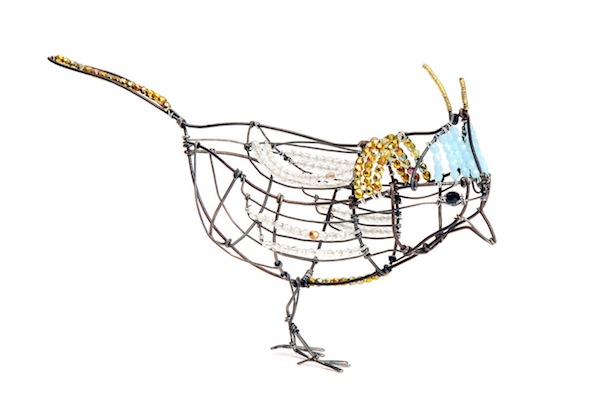 or Grue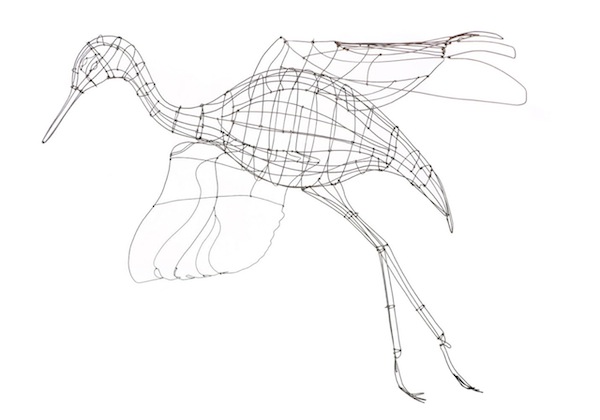 With schooling in both graphic art and interior architecture, Marie balances form and function so that her work is equally suited to a mas in Provence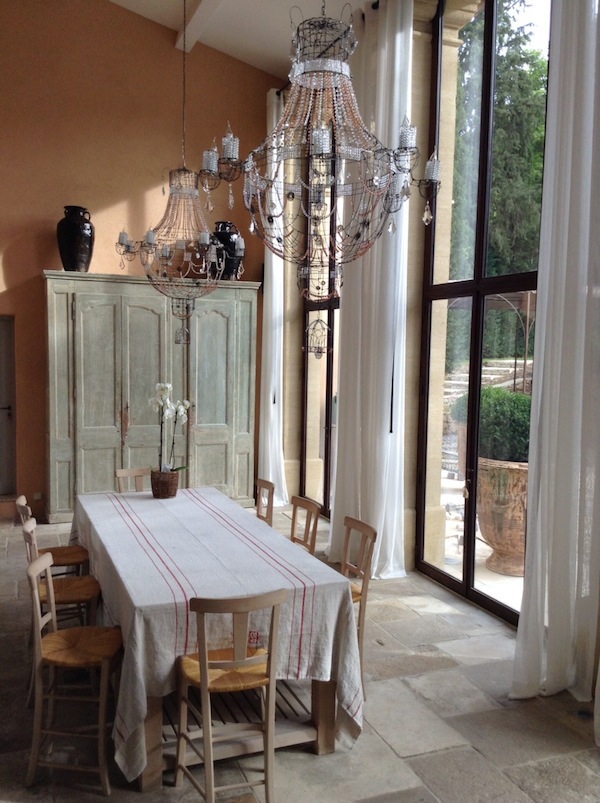 as to a modern dining room in Barcelona.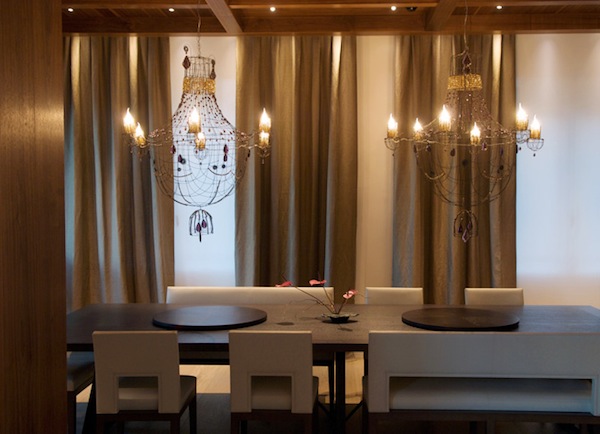 and she does custom work in case you didn't see the perfect piece for your home. Any inquiries about Marie Christophe are fielded through architects or designers to Lisa's office. And next time you are making the trek to Versailles, be sure to stop by the Cour des Senteurs, where you can learn, shop, have a snack and even take a perfume class at Guerlain. It's a busy day in the city of scent.