Today we travel back to Connecticut for a Rooms with a View finale. One of the most glamorous vignettes was a gentleman's lounge designed by Tiffany Eastman. Walls of Farrow and Ball's Mole's Breath, a less than enticing name for a sophisticated deep taupe, featured a subtle chevron pattern executed by Topher Carnes of Finishing Impressions.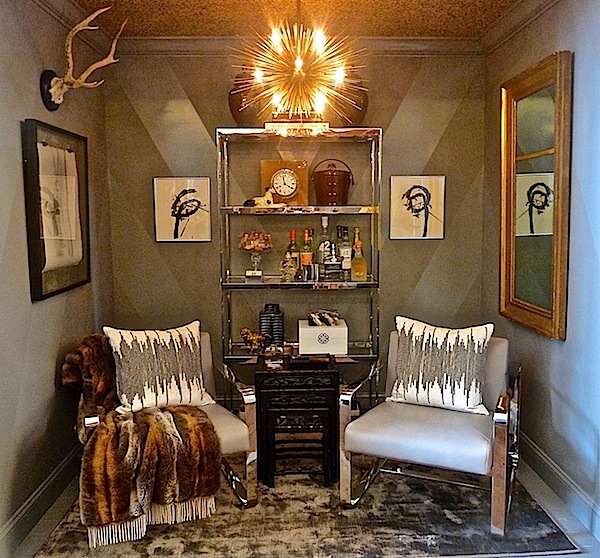 Mixed metals and textures made for a luxurious contemporary eclecticism
that included the ceiling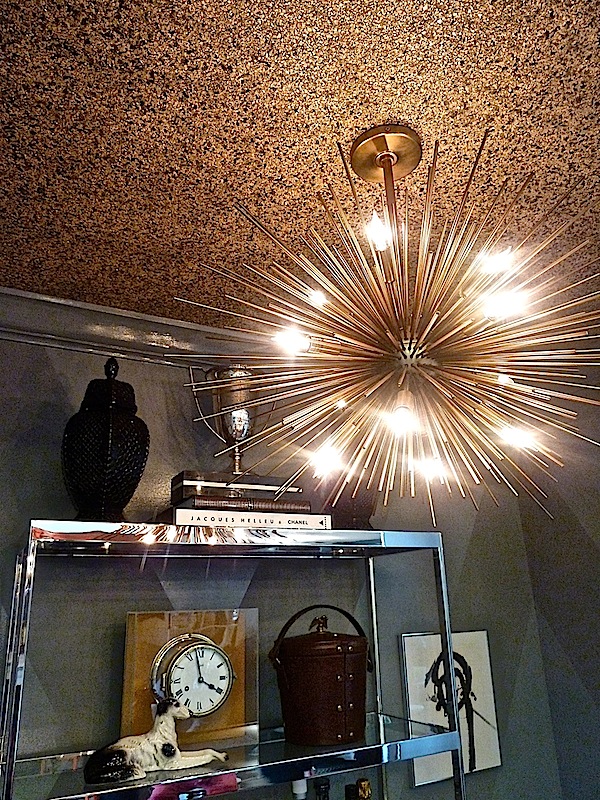 Dogs finally had their day in Victoria Vought's homage to man's best friend.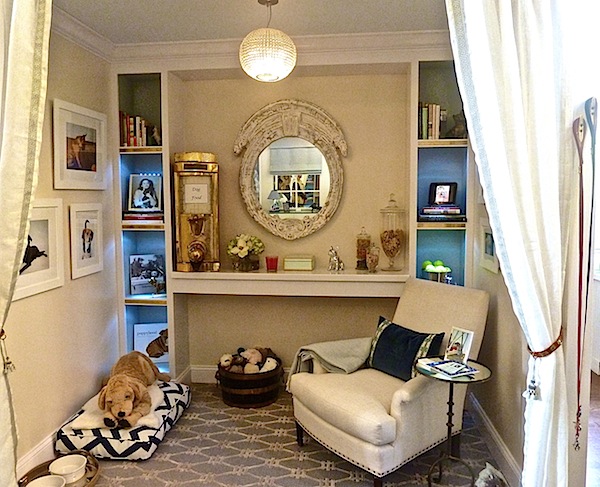 The designer, below, created a restful lounge with both pet and owner in mind.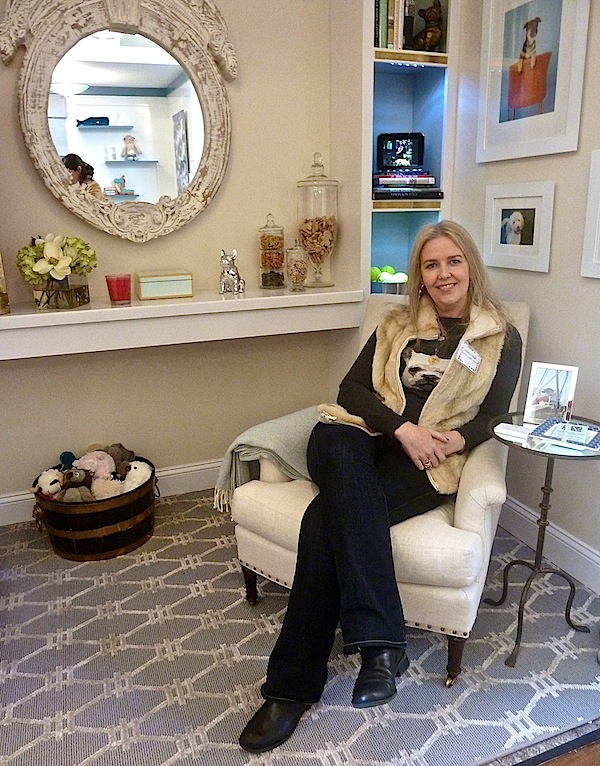 For the human occupant, a comfy linen chair and for pooch, a chic chevron bed surrounded by portraits of friends.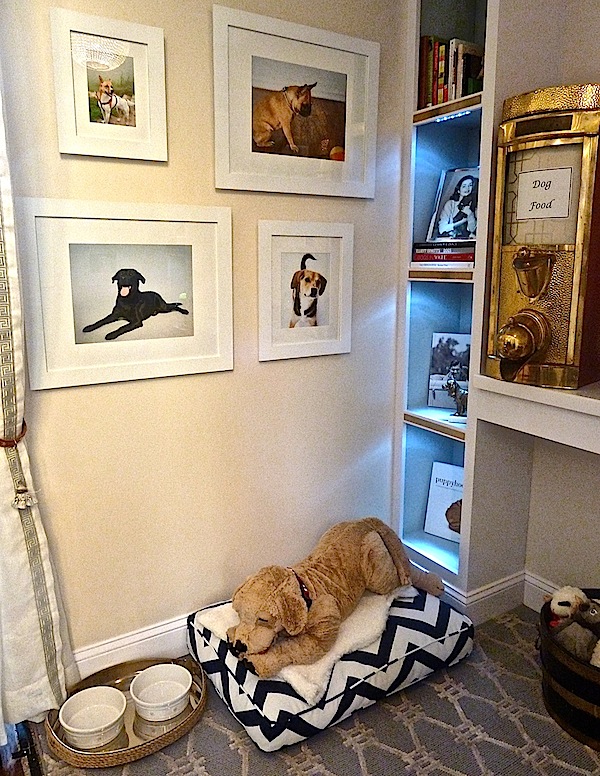 It was fun to see how many clever canine-related accoutrements Victoria found and repurposed. An Appenzeller dog collar makes for a chic curtain tie back.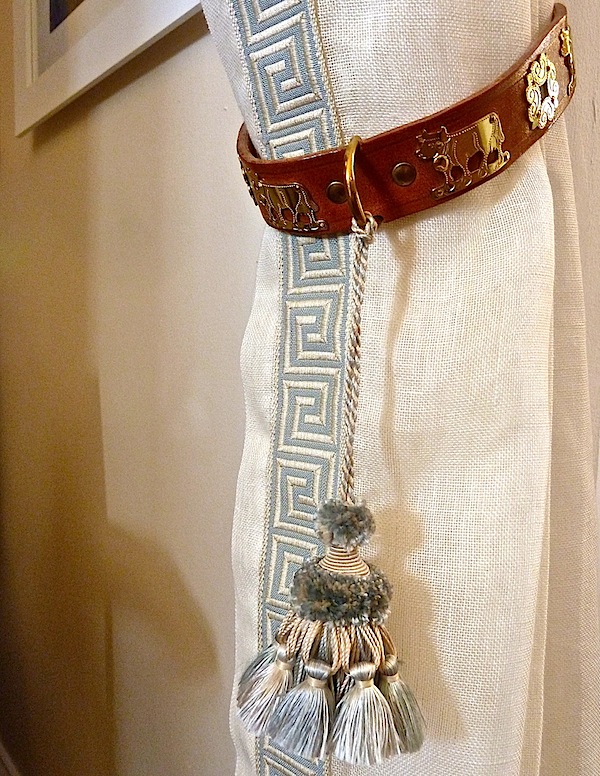 Required reading for quiet time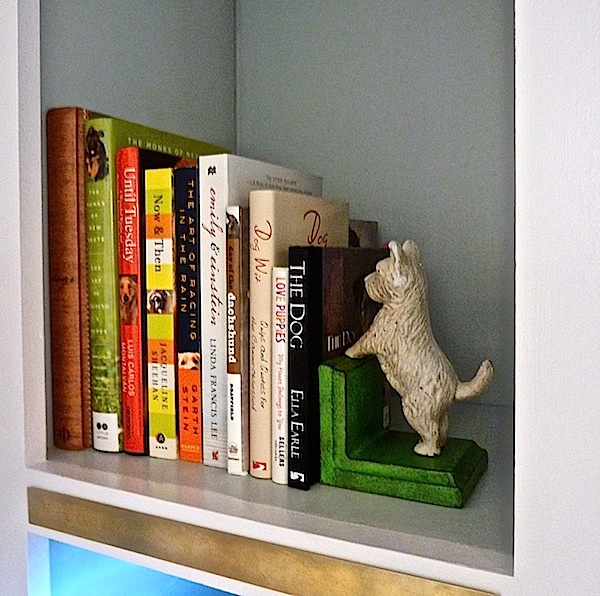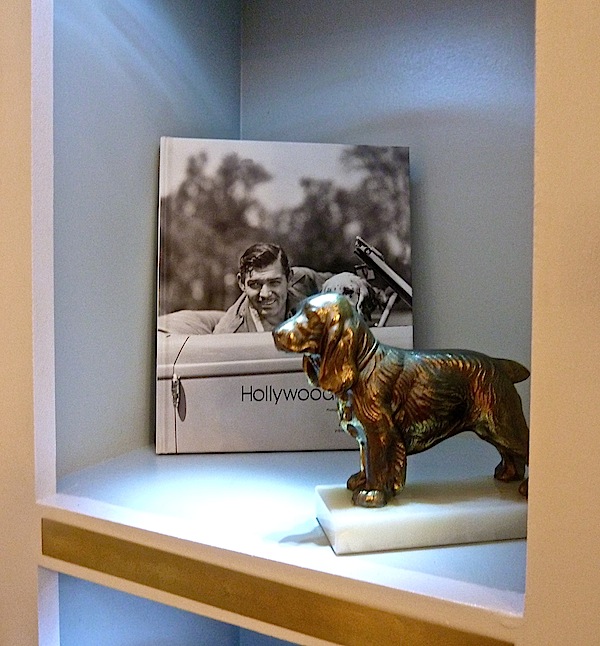 No reason to hide those snacks in the pantry when they can look so good on the counter.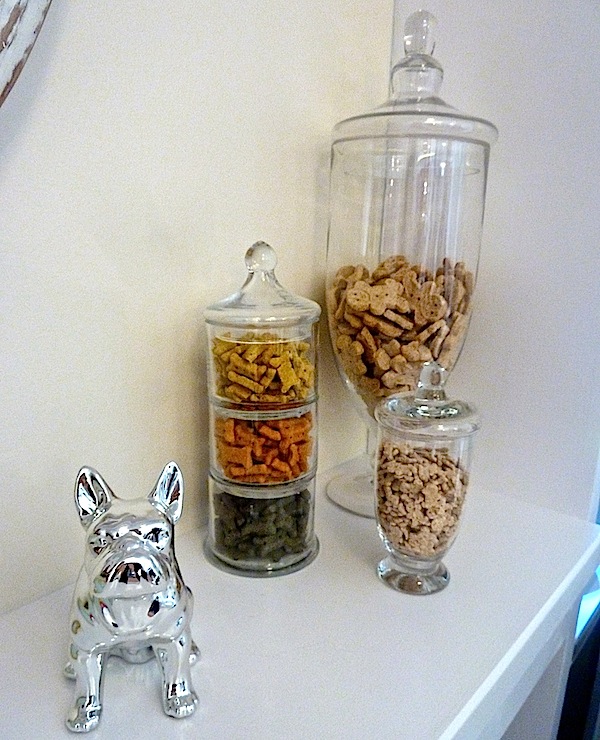 And everyone's favorite detail was the antique brass coffee bean holder converted to hold Fido's food.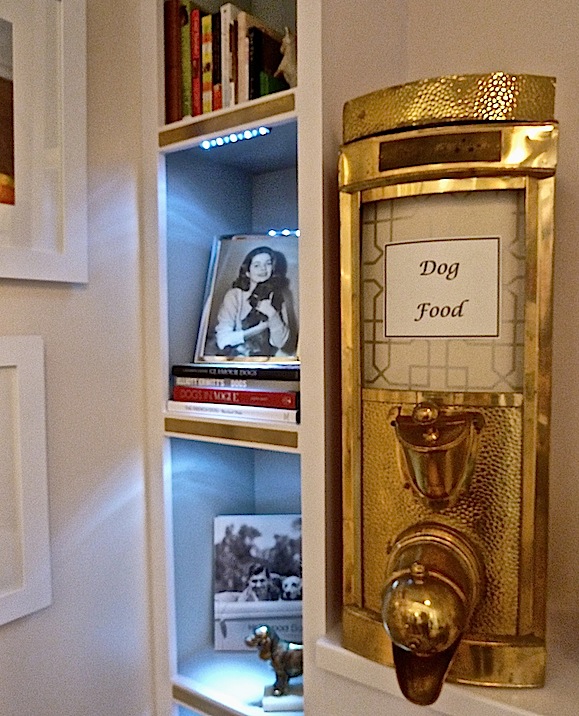 A little boy's room received a coastal treatment in Francine Murnane's vignette.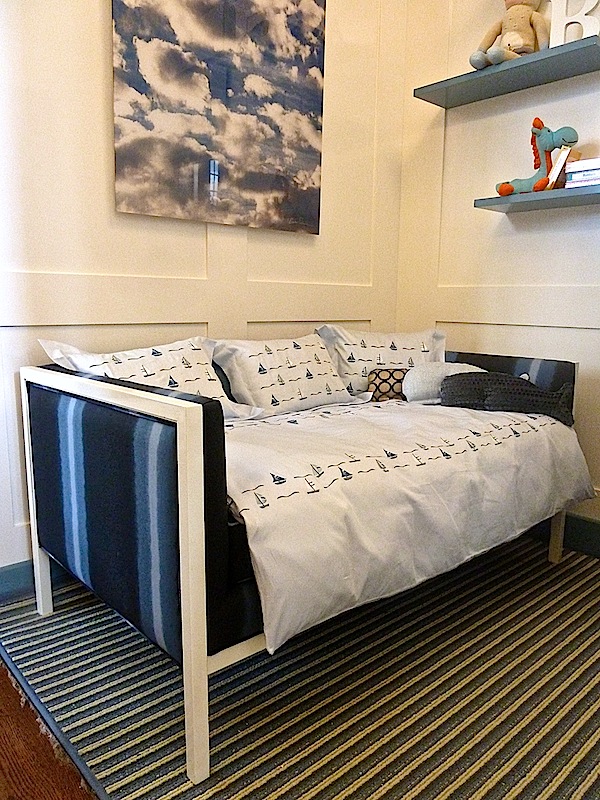 The designer stands next to a custom dresser and a love seat/day bed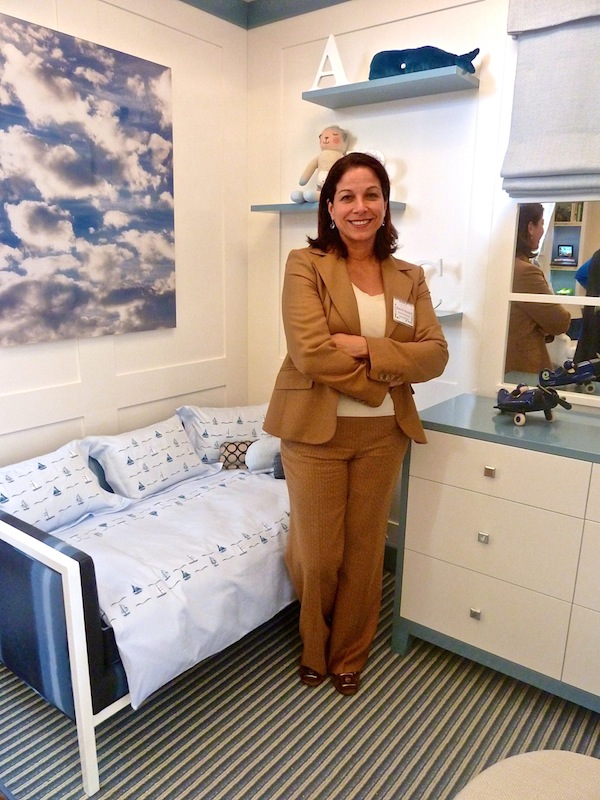 outfitted in linens from her own Francine Home collection.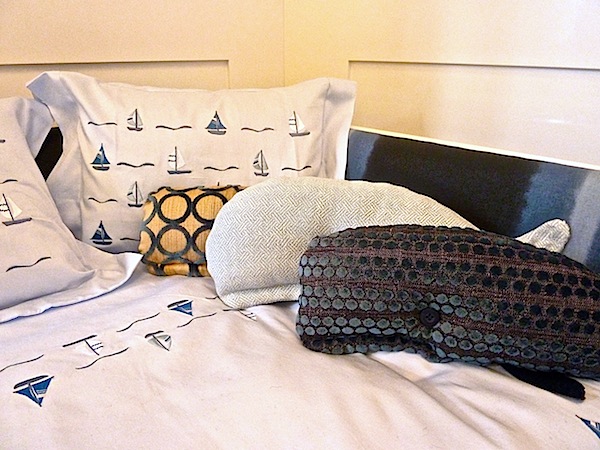 An explosion of color and pattern seemed to represent Steven Gambrel's vision of the European influence in the American melting pot.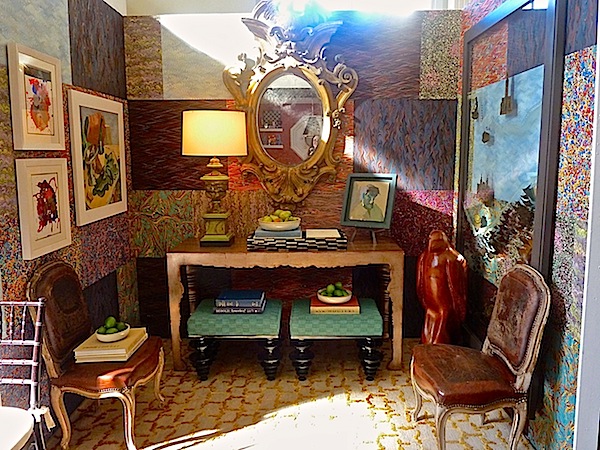 A clever effect was in play with a vintage 1960's marbleized wooden lamp in front of the walls made up of a quilt of Italian marbleized papers.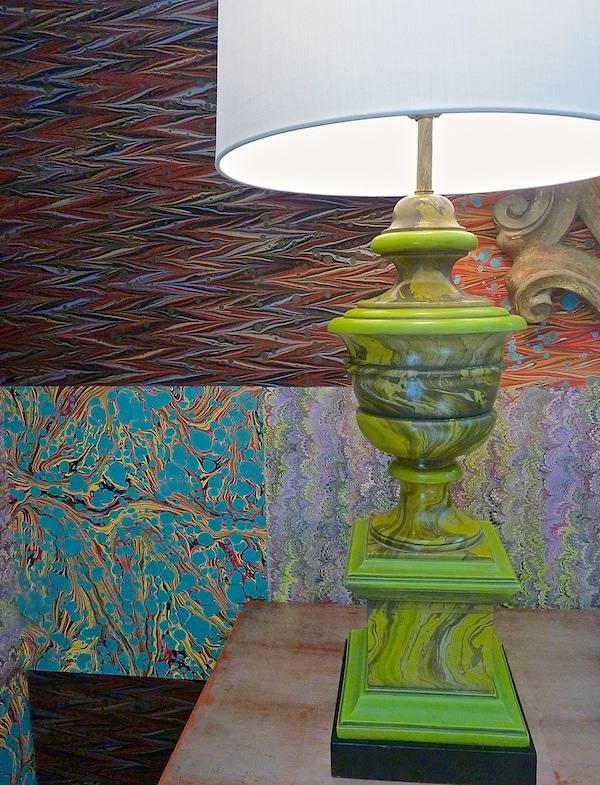 And below the console, the color scheme continued with a Gambrel designed black lacquer and horsehair bench with one of eleven vintage books.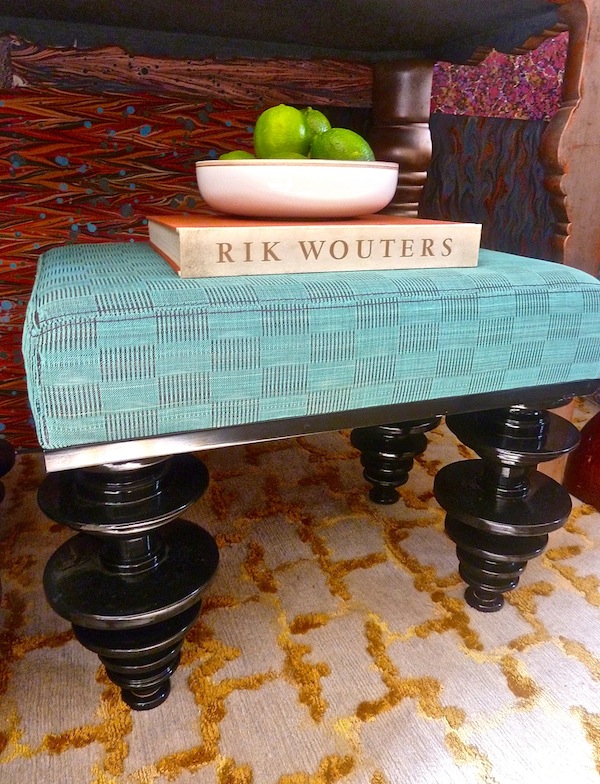 Fabulous 20th century French armchairs in their original finish and leather sat on a hand-made silk and wool custom carpet across from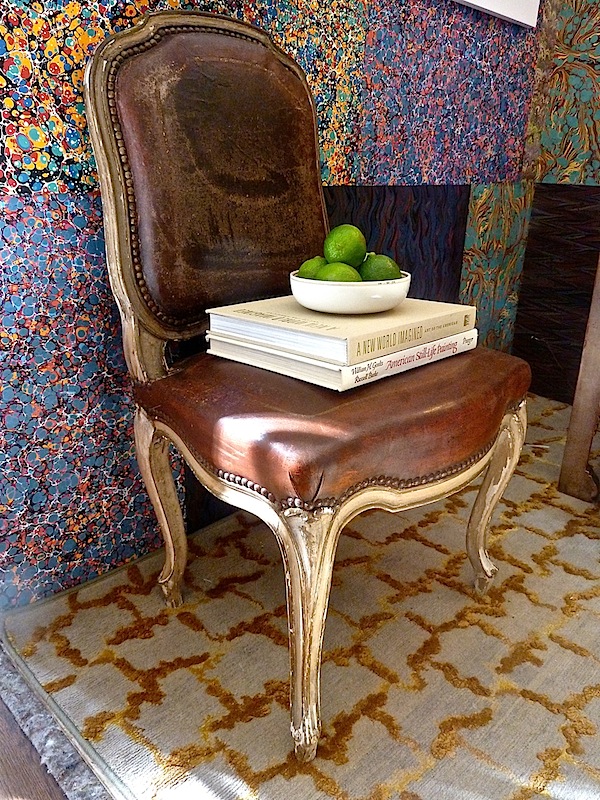 the eclectic layering of an oversized etched and gilded glass French 1940s art piece panel depicting the monuments of Monaco leaning casually against the cacophony of marbleized papers.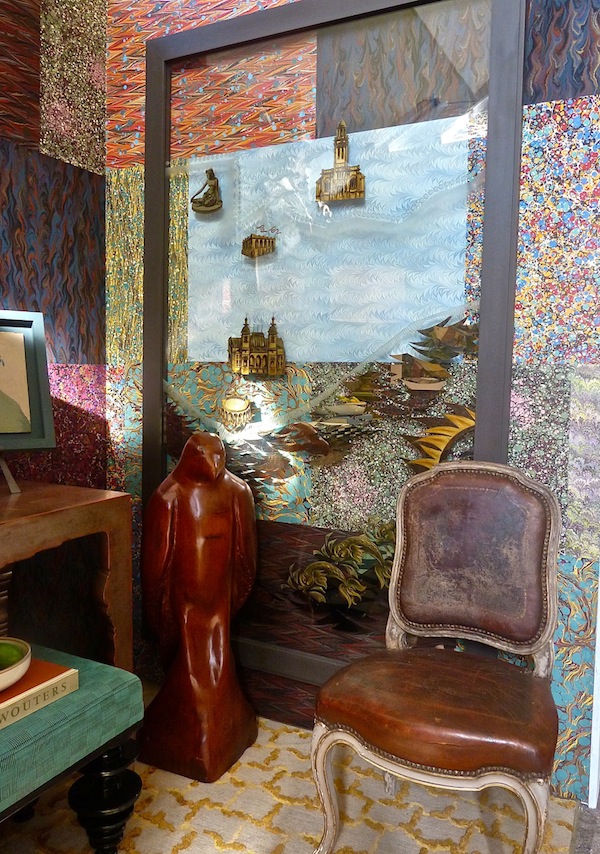 Stop back next time when we'll be back in Charleston for more from the Holy City!