Carolina Irving has worn many stylish hats. But her most recent incarnation is that of Creative Director of Oscar de la Renta Home, where she will oversee the home collection, the furniture collection at Century, the fabric and wallpaper collections with Lee Jofa and the rug collection with Elson & Company. We were thrilled to catch up with Carolina and several of the other designers at the recent Lenox Hill Neighborhood House Gala, sponsored by Veranda Magazine. Tag along behind the scenes with Susanna Salk, Carolina and florist Raul Avila as they prepare their table, incorporating the latest beautiful collection from Oscar de la Renta Home.
Design editor at House & Garden for more than ten years, Carolina worked with Hamish Bowles on Vogue Living, created her eponymous fabric line, the chic and much missed Irving & Fine fashion collection with Lisa Fine, a furnishings and decorative accessories collection with British designer Penny Morrison and now Carolina Irving and Daughters, the stylish homeware brand she runs with her daughers Olympia and Ariadne. In addition, she penned, with Miguel Flores-Vianna and Charlotte di Carcaci, the erstwhile, erudite and entertaining In the Air column for T magazine. Bringing a varied and sophisticated background in the international world of style and design to the table, it's hardly surprising that Oscar tapped Carolina to continue the development of the substantial home collections with her experienced and educated eye.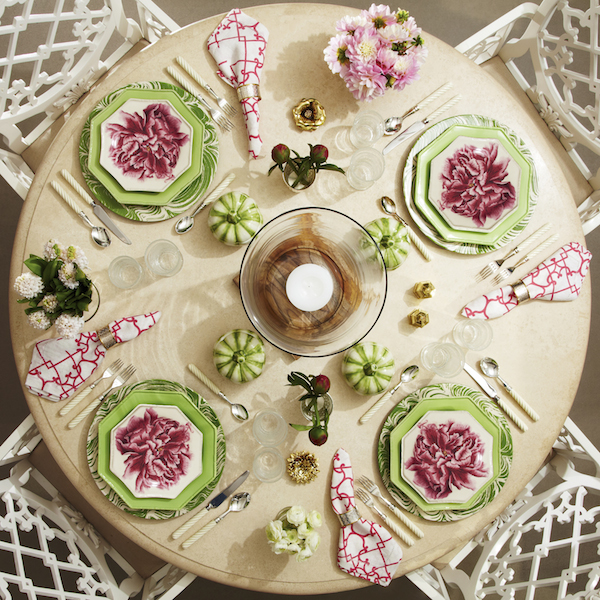 Celebrating Oscar's passion for gardening, his Connecticut garden below,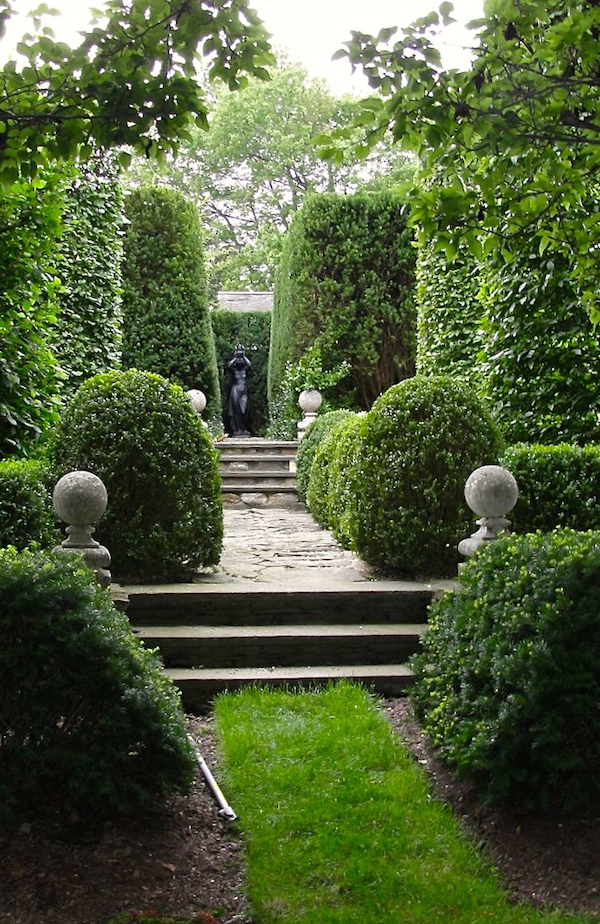 the new limited-edition home collection, created in collaboration with the New York Botanical Garden, showcases prints from the Garden's archive of rare 18th and 19th century botanical books. The Lenox Hill gala proved the perfect opportunity to show off the versatile mix and match quality of the pieces. With a mutual love of travel, color, pattern and timeless understated elegance, the combination of Carolina and Oscar is sure to produce collections of stylish authenticity, melding the best of old and new from around the globe.