I'm so excited for the Gala Preview of Rooms with a View this evening and, in anticipation, am presenting today the final group of designers. In case you haven't noticed, they have been listed on the blog in alphabetical order, in groups of four so as not to overwhelm.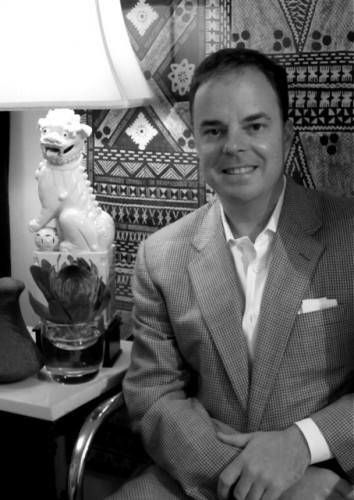 George Marshall Peters came to interior design in a less than conventional route. After graduating with an undergraduate degree in Art History from NYU, he spent several years working on archeological digs in Cyprus. During the off-seasons he dealt in 20th century design and the decorative arts, ultimately leading to a BFA from the New York School of Interior Design where he was the recipient of several prestigious awards. Since 2004, Peters has been with Pamela Banker Associates working on projects from Beaux Arts estates to contemporary homes. In addition, Peters is an accomplished illustrator whose drawings have been including in various books, journals and magazines.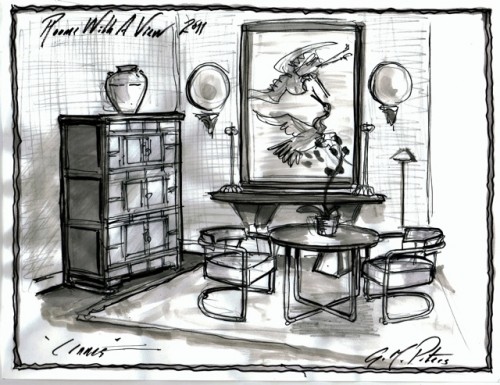 "Of course, Mr Hadley's interiors continue to inspire and inform my ideas of good design, but participating in this event which he began, I am particularly conscious of his sense of community and generous spirit which have made him such an inspiration to so many.  In this way his example serves to inspire and inform my ideas of good living."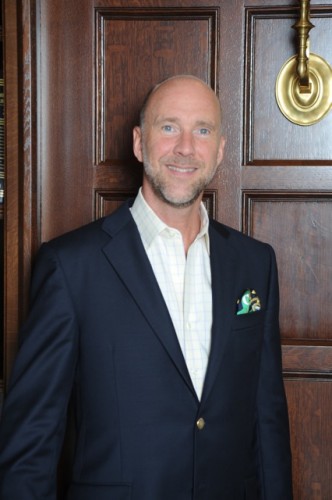 After earning a BFA studying architecture, interior design and fine art at Pratt,  James D. Petersen had the privilege of developing his classical style working with iconic designer Mark Hampton for seven years. Opening his own firm in 1996, Petersen has been creating luxurious interiors both here and abroad. With work that has appeared in Architectural Digest, Veranda, Connecticut Cottages and Gardens and Greenwich Magazine, he most recently collaborated with the prestigious New Canaan architectural firm Wadia Associates. Petersen is also an avid painter whose oils and watercolors have been exhibited  in several galleries and auctions.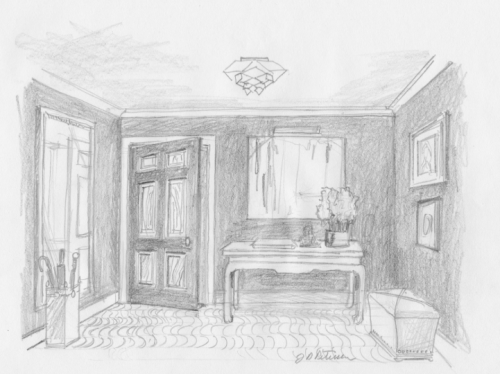 "I love the way Albert has always been able to integrate fresh current things with classical decorative furnishings. By not restricting his own palette to a small spectrum of the decorative arts, Albert is an Artist whose work transcends the whims of Fashion and remains relevant, interesting and un-datable. I also admire the simplicity of the backgrounds in his work. It reminds us that  self restraint is a good thing and that an excellent, simple paint job is exactly the right foil for important pictures, mirrors and decorations that need no further embellishment. This also shows his sensitivity and respect for the Architecture which I completely agree with. I could go on and on……… Shall I? "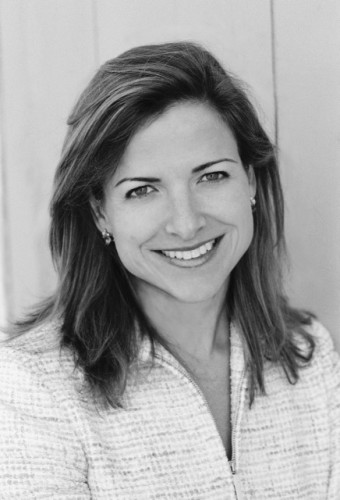 Born in Puerto Rico and raised in North Carolina, with time spent in France and Italy, Carmina Roth's life experiences bring an element of international sophistication to her design. Her impeccable multi-disciplinary educational pedigree and background (Georgetown School of Foreign Service, a Law degree from Yale, internship at the Museum of Modern Art) offer a depth and breadth of knowledge outside the norm. Through mixing classical and modern styles as well as high and low, Roth's work at her firm, Belle Haven Interiors, includes the "art of translation and interpretation – of both the client and of design history itself."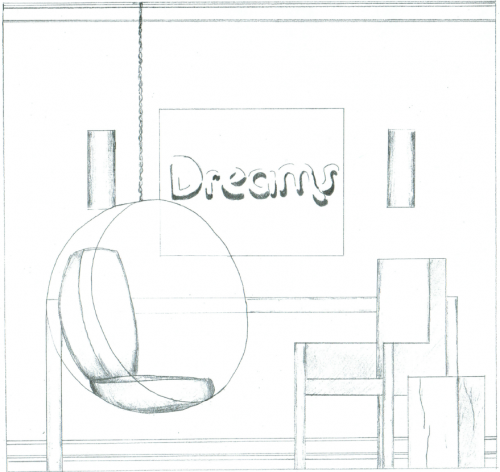 "One of the many things that I admire about Albert Hadley is his restraint – his ability to create spaces that seem effortless but embody clean, purposeful design. My vignette was partially inspired by Albert Hadley's Naples, Florida house which was featured in Architectural Digest in June 2000.  The house is "simple, unpretentious, fun, affordable, and resolved, the decorative embodiment of this designer's expert nonchalance."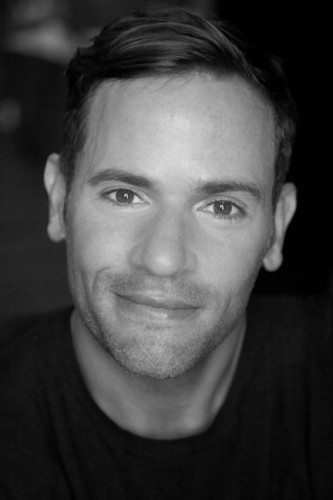 A Fairfield County native, Christopher Stevens opened his firm following over a decade of working with some of the most well respected New York design firms. From his Manhattan office, Stevens oversees projects ranging from traditional to modern, residential to retail, single apartment to full developments. Stevens' current work includes apartments in Manhattan, houses in Southampton, New Canaan and Southport in CT and Livingston, NJ as well as commercial projects in Westport and Greenwich, CT and a residential complex in northern New Jersey. His work has appeared in publications including The New York Times, W Magazine, Elle Décor and New York Spaces.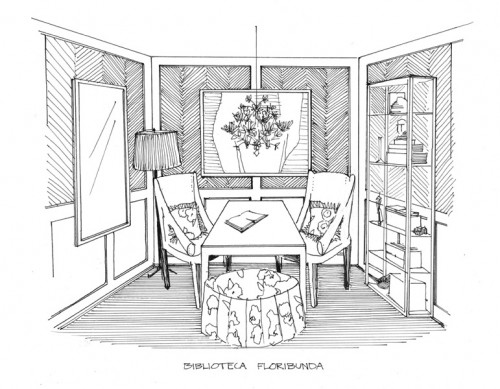 "When I think of an Albert Hadley room, I think of a space with a sense of clear geometry and definite color. Graphic patterns, precise arrangements and emphatic bursts of color clearing away the cobwebs of fussy decorating.  There is a clarity of thought and an optimism in his design work that demonstrates a Modernist point of view. An outlook that avoids a historicism and sterility.  My vignette hopes to capture some of that dynamism with graphic accents, clear color, mid-century furnishings and contemporary art.  I also really wanted to reconsider floral fabrics, the best of which are artworks in-and-of themselves.   Albert never shied away from a good print, and I feel like recent decorating has avoided florals, thinking of them as Granny's smelly old sofa.  Done correctly they can be as up-to-date and impactful as more rigidly geometric patterns."
Some visual inspiration of Mr. Hadley from Mr. Stevens.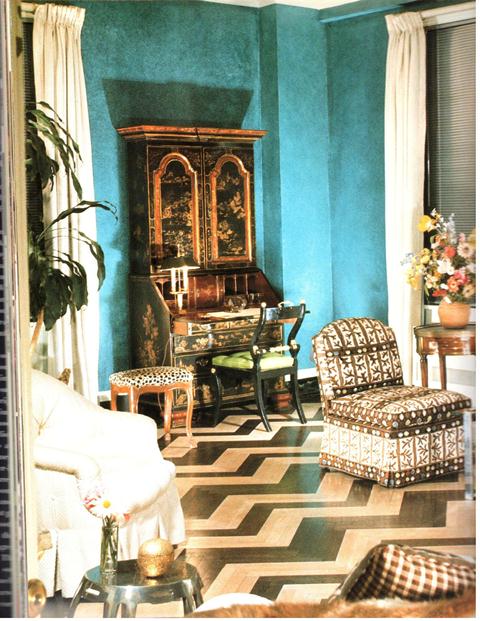 As you can see, there is a lot of talent gathering for this tribute to Albert Hadley. I will look forward to reporting back from the event!!