Another reason to visit Rooms with a View this weekend is that distinguished designer and author Jeffrey Bilhuber will be at the show for a seminar and book signing.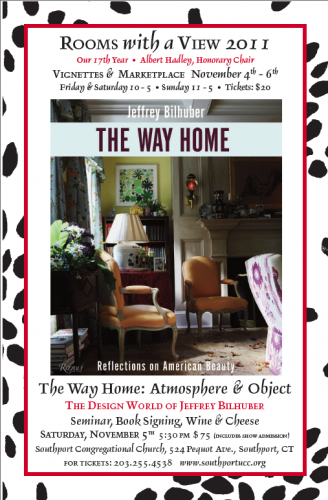 His recently published book, The Way Home, Reflections on American Beauty has been receiving wonderful accolades. With over two hundred beautiful photographs by William Abranowicz, this volume walks us through twelve of Bilhuber's recent projects. What makes this book unique in the crowded category of design books is that each home is presented as a story, relating the way in which the families live within the spaces and Bilhuber's process of creating these environs.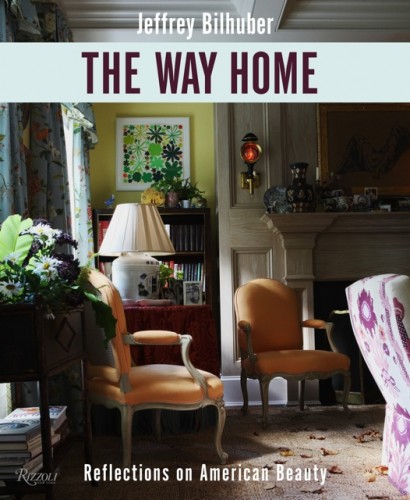 Bilhuber places importance on both the history of people and places as well as looking forward to how these spaces may be used by future generations. He considers our homes to be "narratives of self", expressing both our personal lives and the times in which we live. Embracing old and new, these interiors represent the stories of the people who live in them. I love this concept and it is of course what great design is all about – the layering of disparate personal elements to create a unified whole. From New York brownstones
to a Soho loft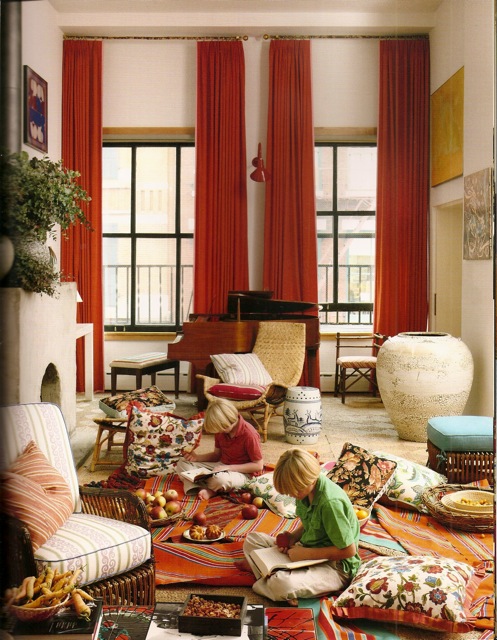 to a couple of charming homes on Nantucket,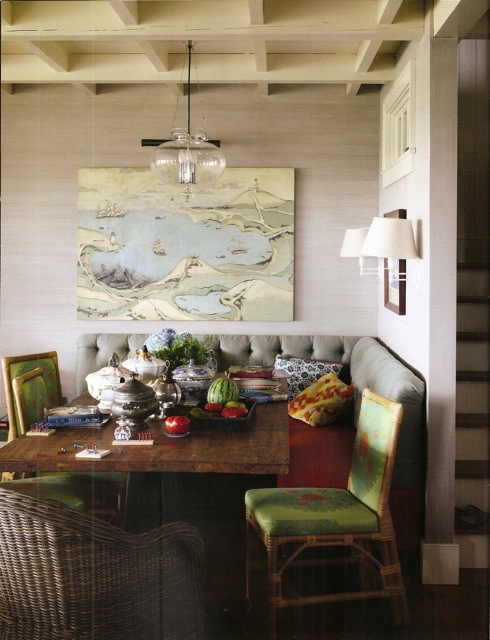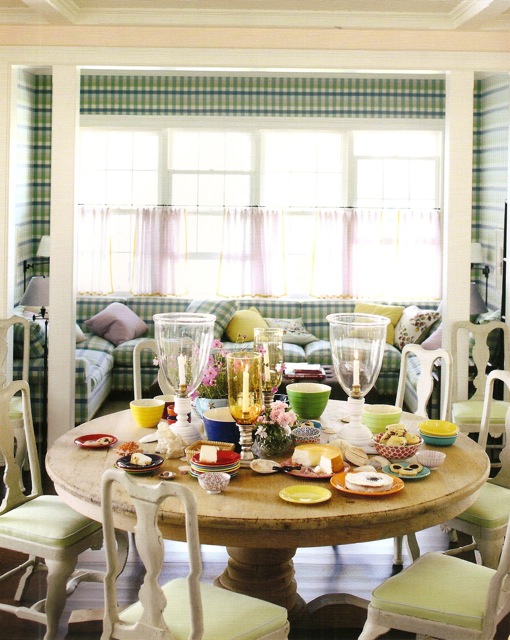 Bilhuber presents the lived-in essence of each home, conveying the nuances of experience in the spaces. Even small vignettes capture moments and memories of domestic pleasure.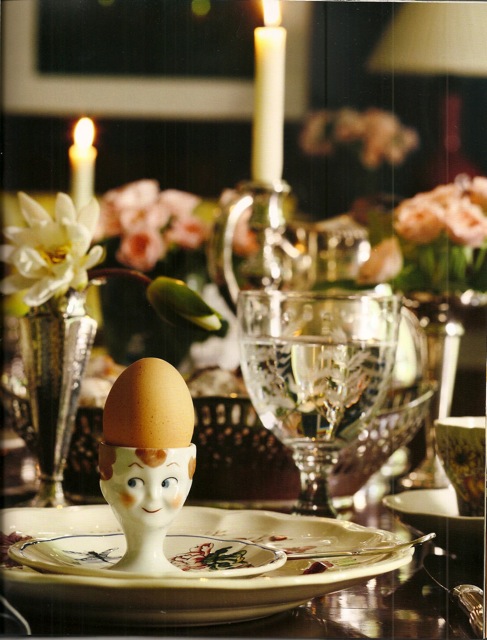 It isn't the slick styled shots from a glossy magazine presented here, but rather slices of life, representing what home means to the lucky inhabitants of his spaces. And it is this process, of creating not just beautiful designs but places that evolve with their owners, and become a part of them, their families and their history, that make this book and I would imagine Bilhuber's seminar something special.