It's no secret that India has an incredible design legacy. But in Mighty Maharajas | Forts & Palaces of India, we are introduced to many of the forts and royal palaces that illustrate not only the architectural history but social and political aspects as well.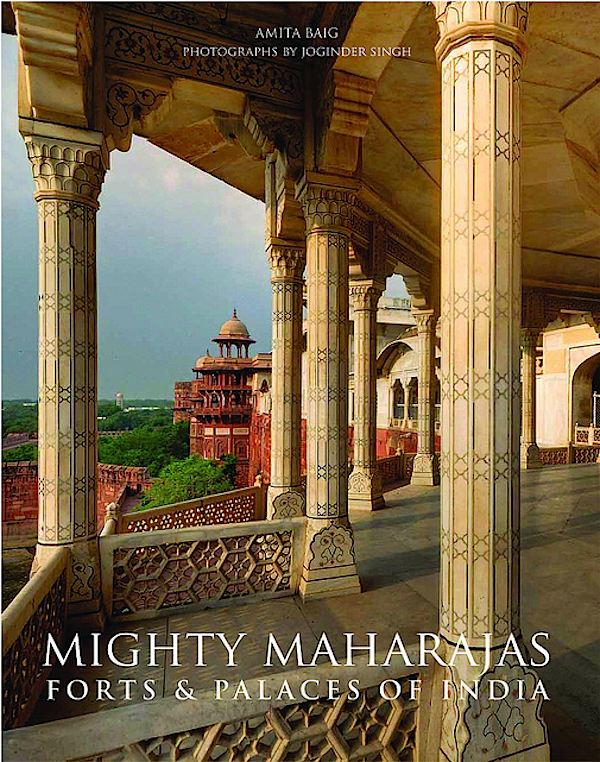 India's history is a long and complicated one, and generations of these fortifications, built to guard against enemies, are scattered throughout the subcontinent. Many, like India's largest fort, Chittorgarh, were built into the hillside. Not only beautiful, the fort included clever engineering feats that enabled it to last for centuries. With 84 bodies of water (22 of which still exist), the fort featured a sophisticated water system interconnecting the reservoirs so that there was always an ample supply.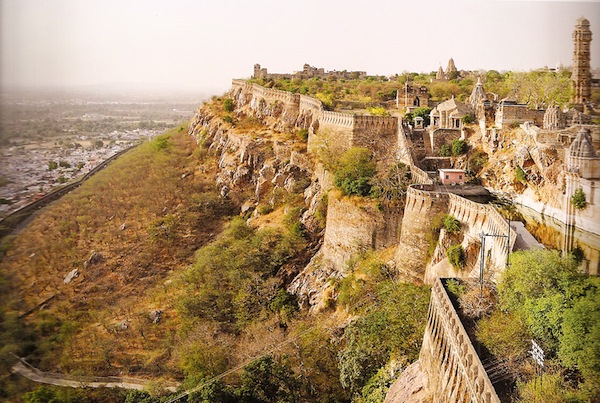 The City Palace, once the royal residence is now a plush hotel in Rajastthan. Famous for its terraces and pavilions, this entry featured the vivid colors and decoration typical of the fort.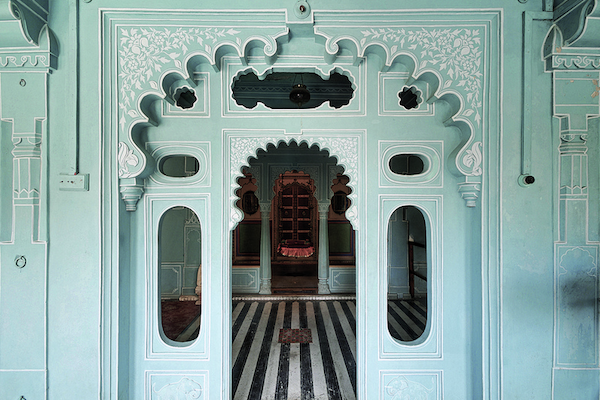 It is amazing to realize that work on the old palace Juna Mahal in Dungarpur started in 1282. With many intricately painted walls in a variety of styles, it is a museum-like residence that author Amita Baig likens to mansions in Italy such as the Palazzo Pitti in Florence.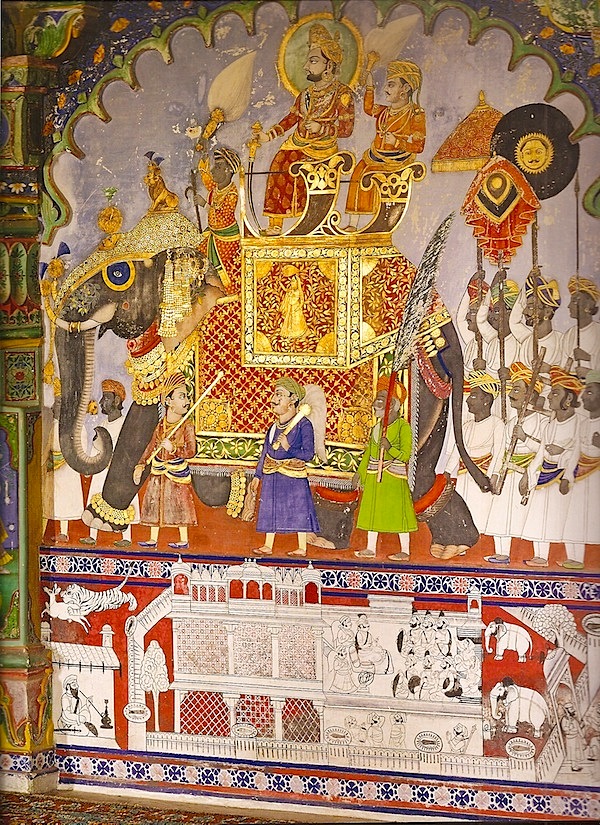 In the mid 18th century, following the decline of the Mughal Empire, the Nizams emerged as powerful and wealthy. While they built many palaces, the most splendid was certainly the Chaumahalla, combining Indian and European neo-Classical architecture. In the center of the palace is Khilwat Mahal, an enormous durbar (the king's public court) including 19 chandeliers made of Belgian crystal.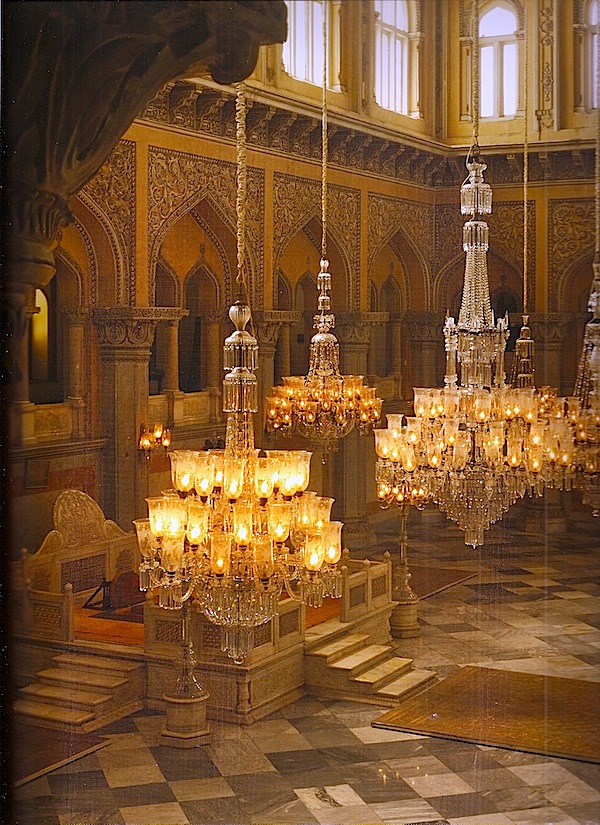 The fusion of European and Indian art and architecture of the early 20th century is epitomized in the Mysore Palace. Designed by British architect Henry Irwin, it is an extravagant ode to exoticism. The Amba Vilas below (the hall for private audiences) features an inlaid teakwood ceiling.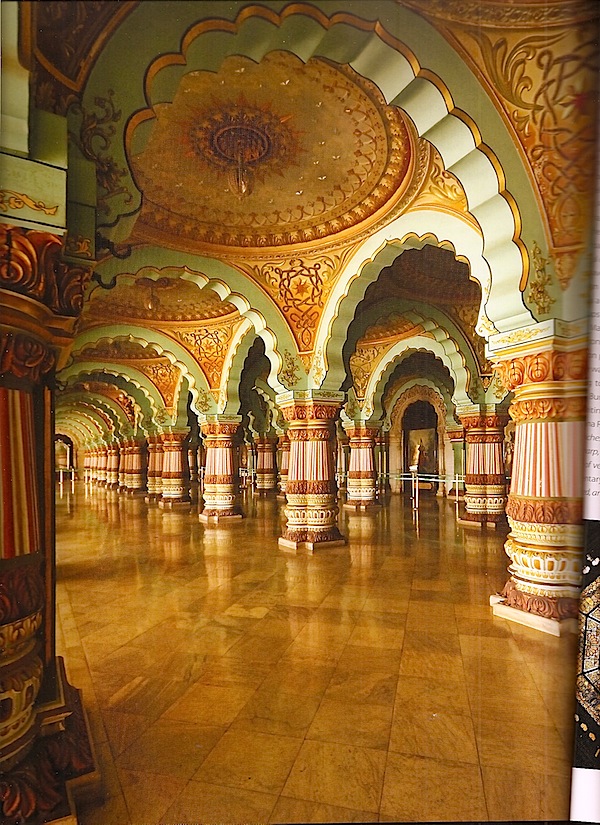 In Delhi, The Red Fort is the precursor to the Taj Mahal. Also built by Shah Jahan, "The fort has always represented the heart of India's power, passing from Mughal to British to finally independent India's hands." The royal apartments show the magnificent details.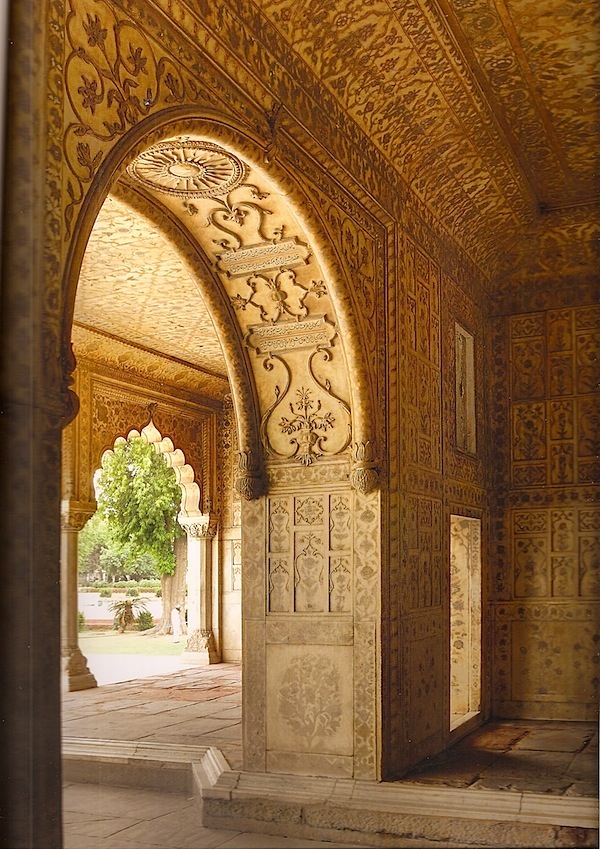 I loved the story of Ahilya Bai, the female leader of Maheshwar in the 18th century. She not only led battle on an elephant with four bows and quivers, she was a great patron of the arts and a tremendous builder. While building temples all over India, she also renovated the Maheshwar Fort.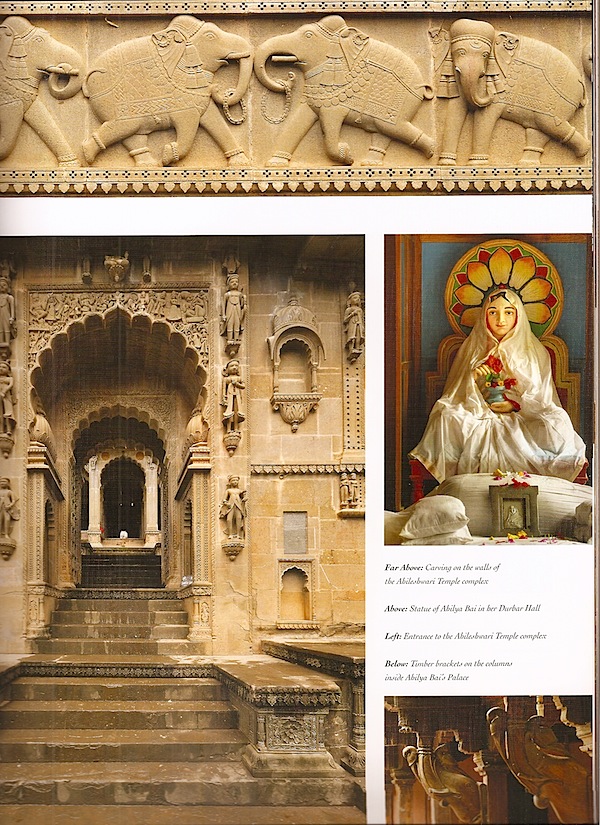 In 1867, to celebrate the Prince of Wales' visit to India, work commenced on building the Victory Palace. Combining French, Italian and Victorian styles, it was one of the most ambitious and lavish projects of its day. The grand double staircase has a crystal balustrade.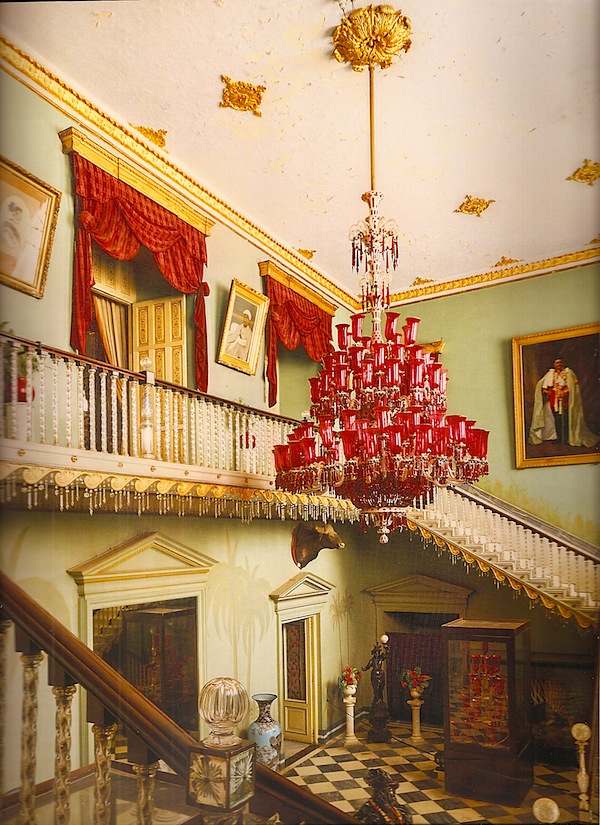 Author Amita Baig has worked tirelessly to protect India's historic sites and architectural legacy. Mighty Maharajas celebrates these works, calling for increased responsibility in preserving an important part of the country's heritage.