As some of you may remember EJ Victor kindly sponsored my latest trip to High Point Market. Their big news this spring was the addition of Aerin Lauder's beautiful furniture collection to their line. Presented in a fabulous built out apartment-like structure with custom doors, millwork and hardware, I wanted to move right in. And while I had hoped to be able to share it with you earlier, I'm afraid a publishing exclusive means you'll have to wait til later in the summer. However, I can tell you that if you have loved images of Aerin's apartment and Hampton's home in such places as Vogue's APT with LSD and ELLE DECOR, as featured below,  you will adore the line.

photos above by Claiborne Swanson Frank for Vogue.com
photo by Simon Upton for ELLE DECOR
The collection is executed with the same meticulous attention to detail and understated glamour as everything else she produces, including these lovely gold edged shagreen frames that are part of her Home accessory collection.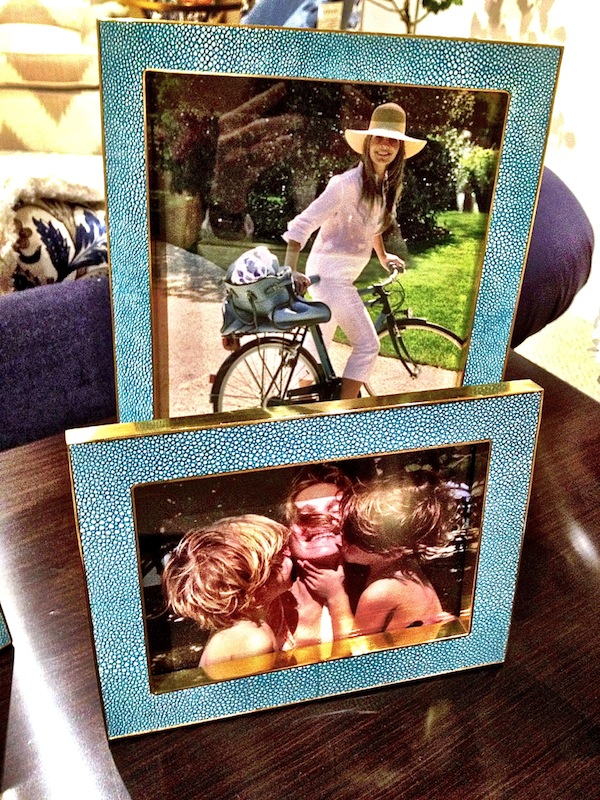 But EJ Victor is of course home to much more. For years, they have produced and represented Ralph Lauren Home at High Point. This vignette at market gave a taste of the RLH lifestyle with tartan, leather, tweed and pops of royal color.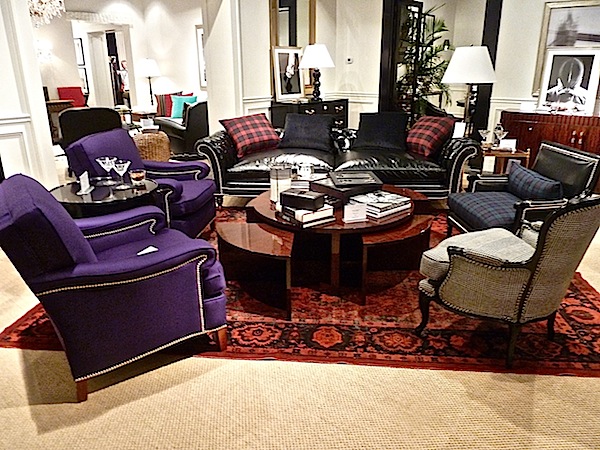 Elegant dining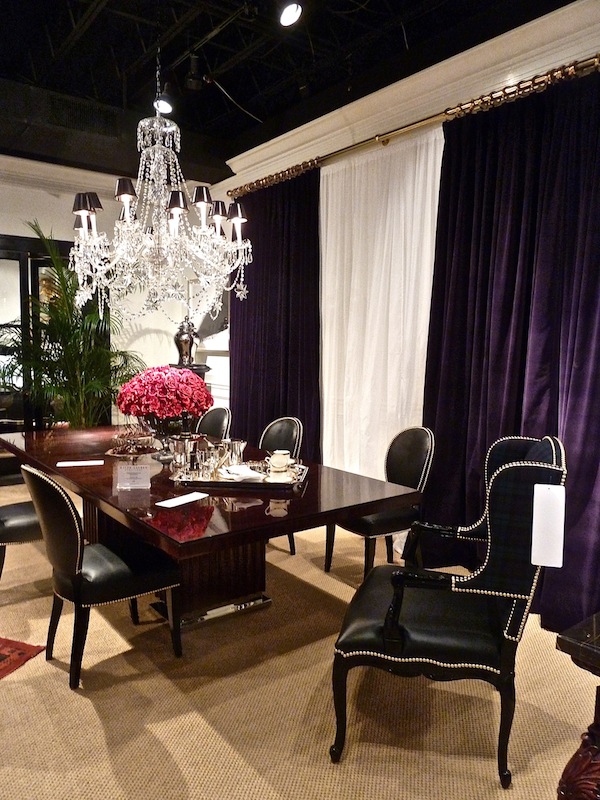 and casually chic living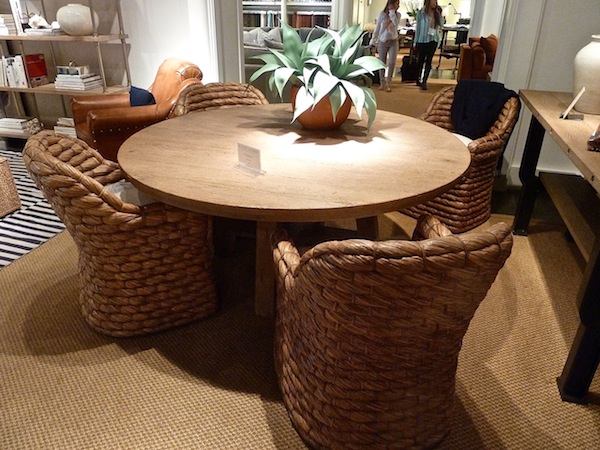 There were many terrific pieces perfect for entertaining such as the Art Deco Dining Cabinet shown in Penthouse Rosewood. I'm sorry my photo of the interior with built in wine storage didn't turn out well enough to share.
The One Fifth Drinks Trolley is an incredibly versatile piece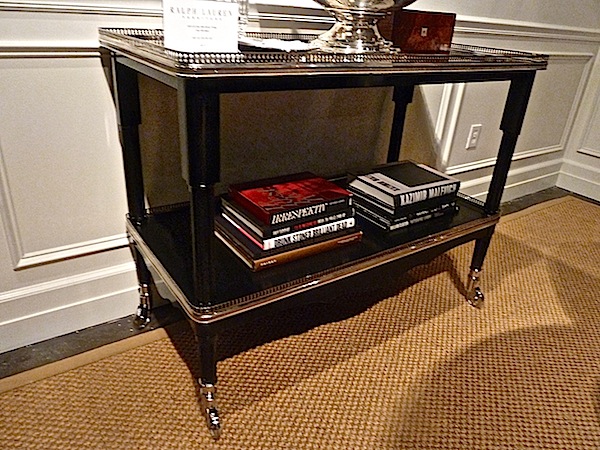 with lovely gallery detailing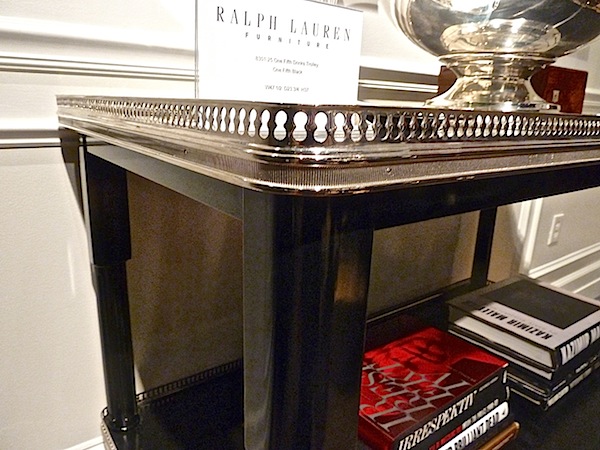 And one of my favorite pieces, included in my style spotting list, was this Edwardian etagere, reminiscent of Billy Baldwin's classic Porter version.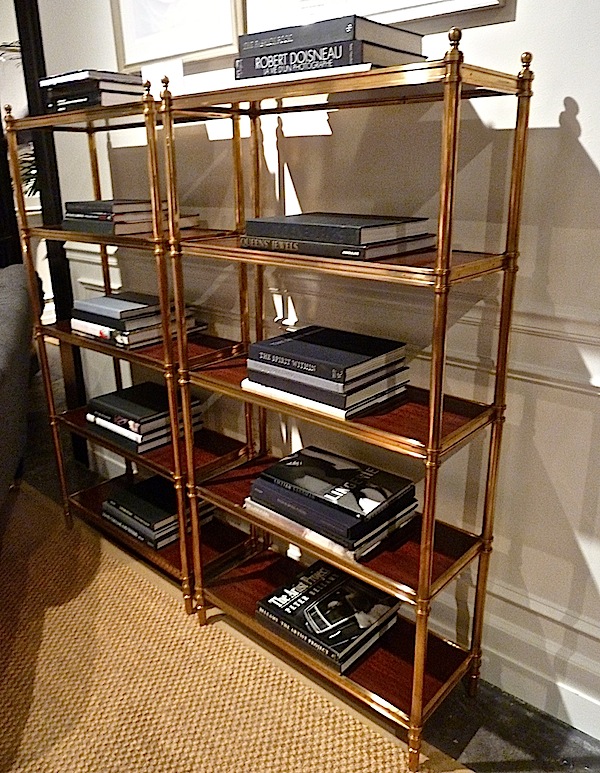 EJ Victor is also home to the Allison Paladino collection. The Palm Beach designer's pieces feature clean modern lines with an accent on textures.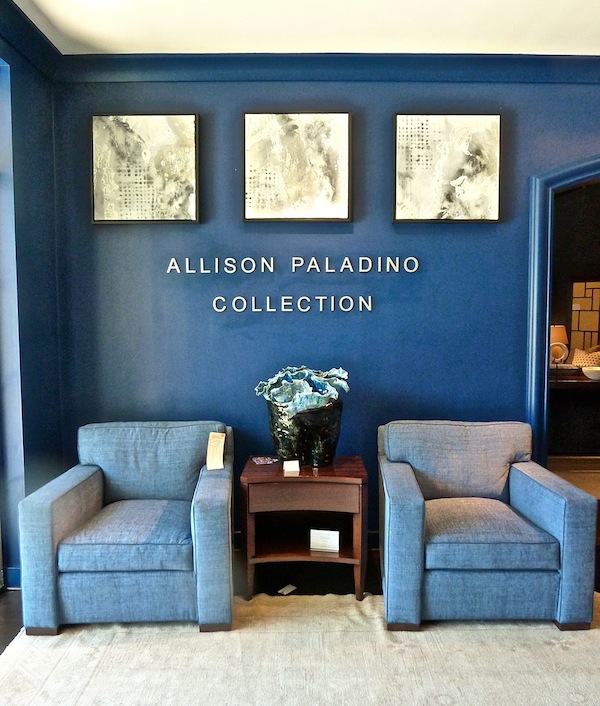 The strong silhouette of the Sir Martin Chair is enhanced by subtle piping and recessed side panels.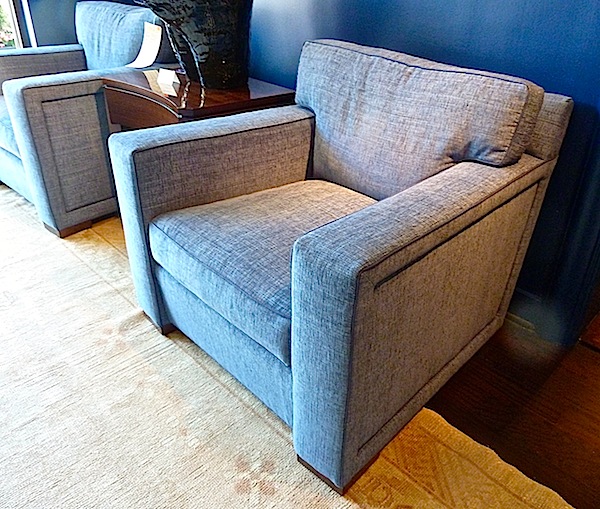 And while her Hansen slipper chair has contemporary lines, there is a hint of Deco in the shape.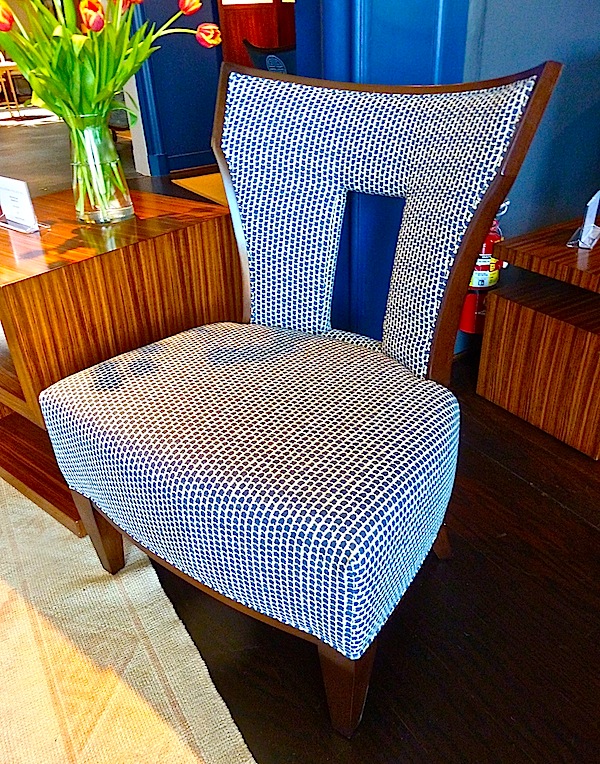 That same influence is evident in her sculptural Billy screen,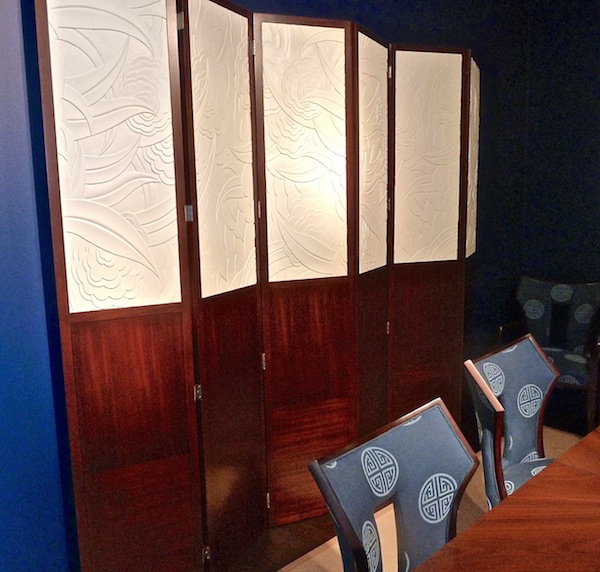 where organic shapes receive stylized treatment.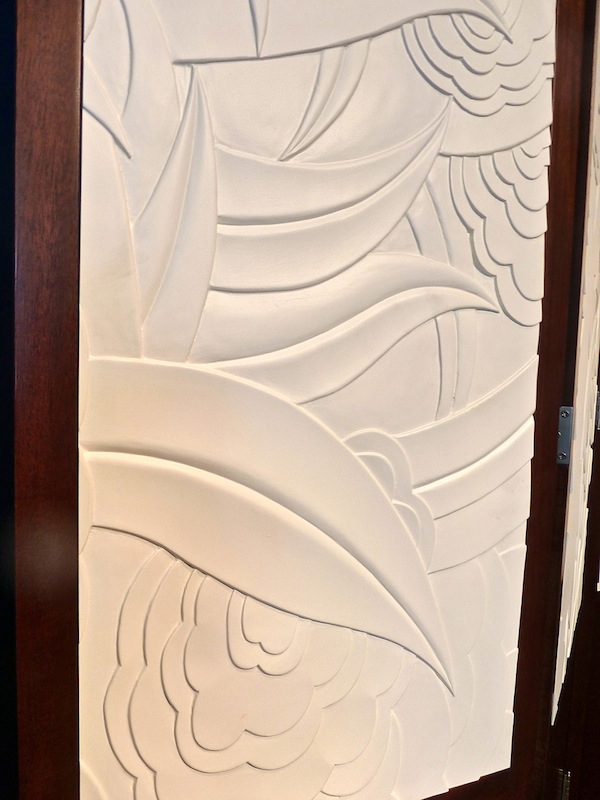 Jack Fhillips, whose Greensboro Junior League Showhouse room I featured a while back, has a collection with EJ Victor that launched last fall. Accessible well-scaled classics, his designs are "right as crisp, white cotton button-downs and khakis." His Gloria chaise, which he used in his showhouse room, is ample, tailored and comfy. Mismatched arm styles offer the option of showing a rounded or more angular silhouette.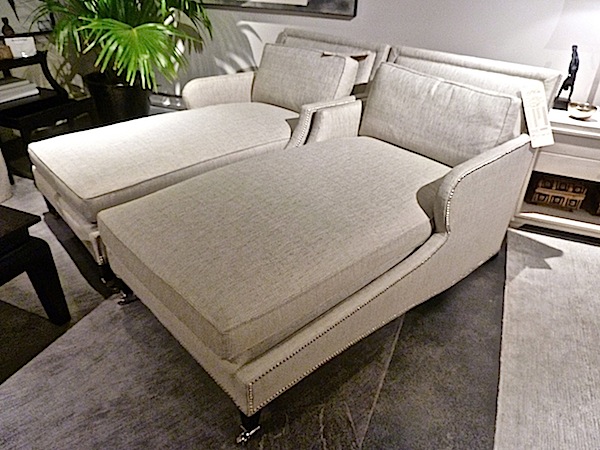 and the Jackie Buffet is casually chic with its pared down lines and contrasting finishes.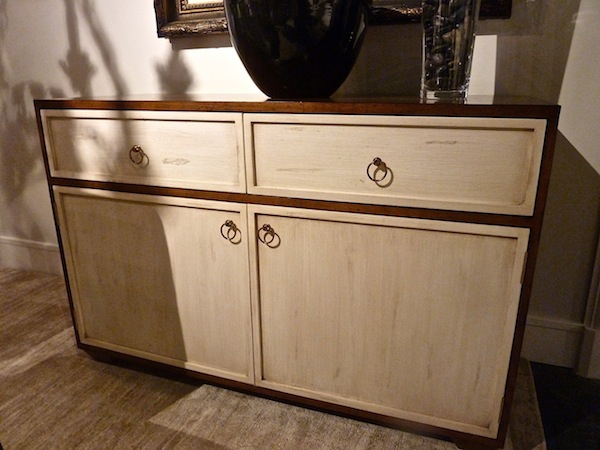 You may know Randall Tysinger's name as the proprietor of the fabulous antiques emporium right in the heart of High Point. But he also designs a collection for EJ Victor. His Sancerre acrylic dining table is a fantastic contemporary classic. With traditional lines expressed in modern materials, it is a stunning choice that can be totally customized in size.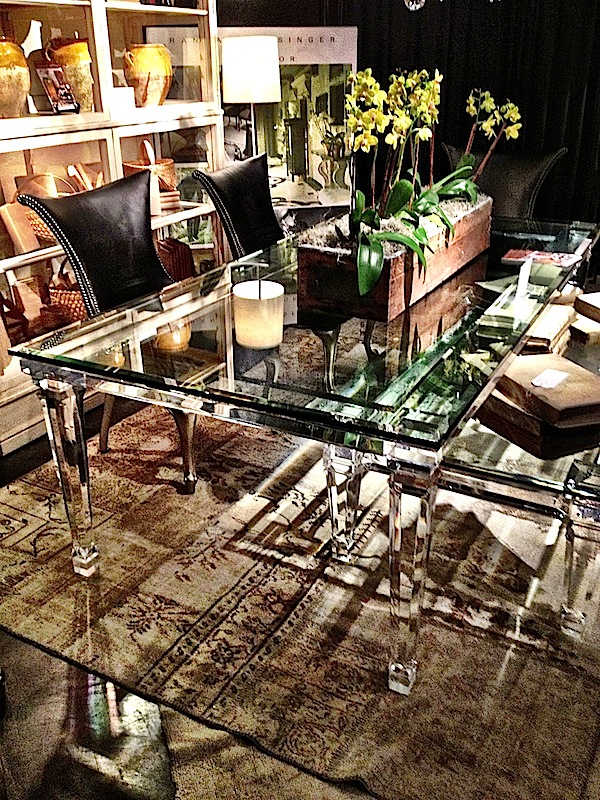 He explains his approach so well. "Traditional style is making a comeback, but in order to do so, it has to be a little edgy so that the design plays well with the modern and Mid-Centry styles that have been so popular as of late." One of his introductions this market was the Anna Marie sofa, a sensuous curvaceous sofa that he showed in a fabulous curry colorway with pops of exotic pattern.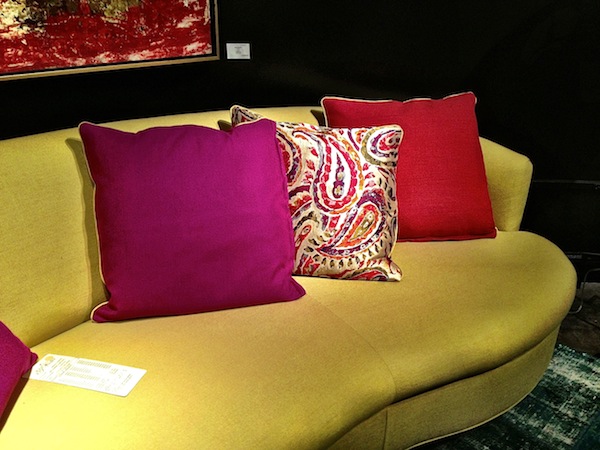 And his versatile Vendome ottoman also references exotic locales with its mushroom-like Moorish styling.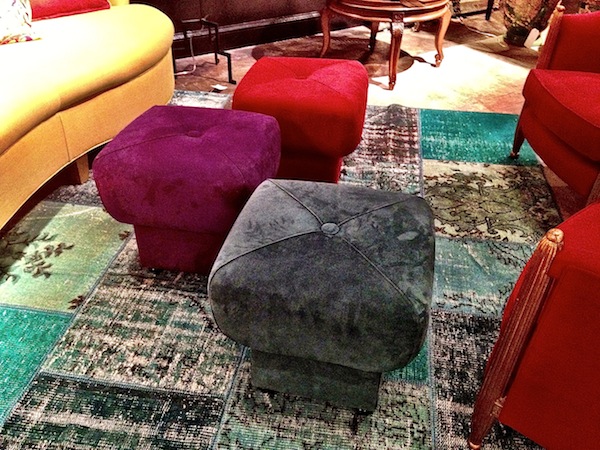 Of course EJ Victor produces pieces under its own aegis. One of its lines I like is the Wrap collection, pieces wrapped in various durable textured finishes from grasscloth to silk. The Wynn cocktail table is stylish yet practical enough for use in family rooms and spaces with heavy usage.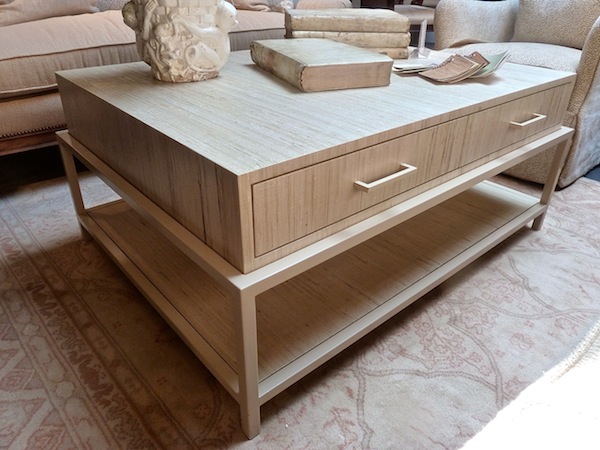 And the Wrap Weston end table is an amazingly classic shape and size that depending on the finish could live in almost any room.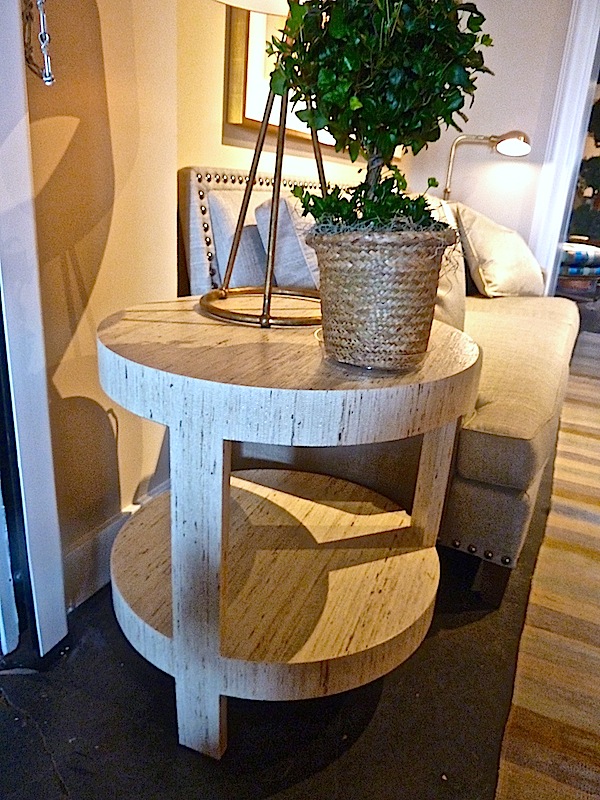 I'll be sure to stop back at EJ Victor at next market to update you with the latest introductions in its many distinctive lines.