Aerin Lauder has been very busy. In addition to her furniture collection for EJ Victor, she has also completed a fabric collection and select exclusive furniture styles for Lee Jofa. Yesterday evening Veranda hosted the launch for the collection at the Lee Jofa showroom in the D&D Building, where the front room is totally outfitted with products from the AERIN collections.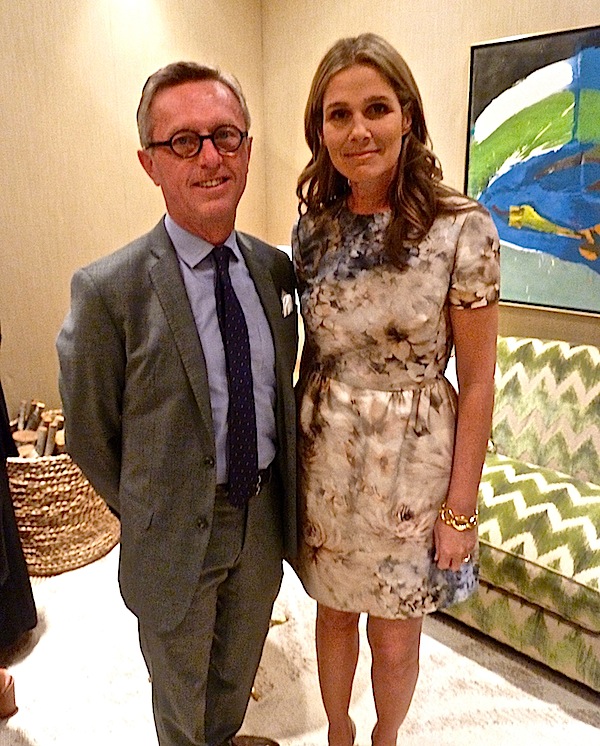 While I can't fully share the furniture, I can give you a sneak peek at one of my favorite pieces, the Lockwood Day bed, upholstered in a classic cut velvet, Shoridge.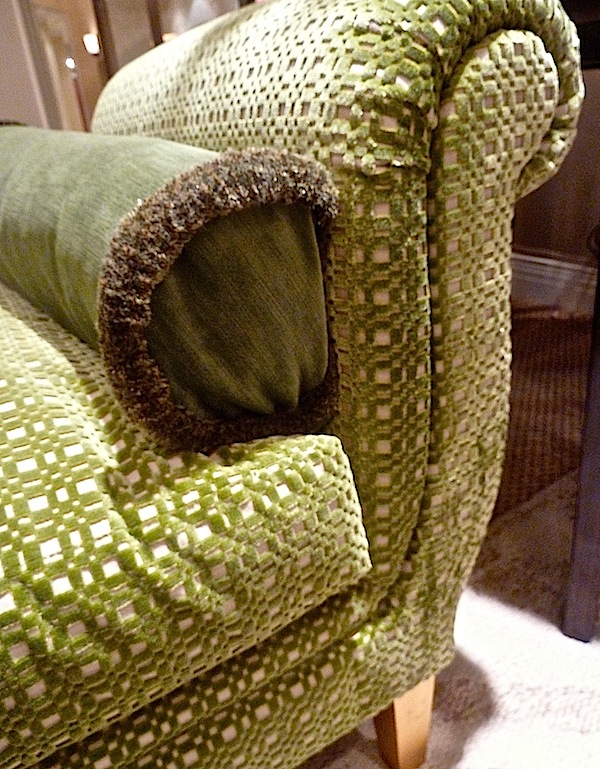 I love this fresh green color way, also represented in, from top to bottom, Montrose in linen, the Shoridge, and the large repeating Mirasol, also in linen.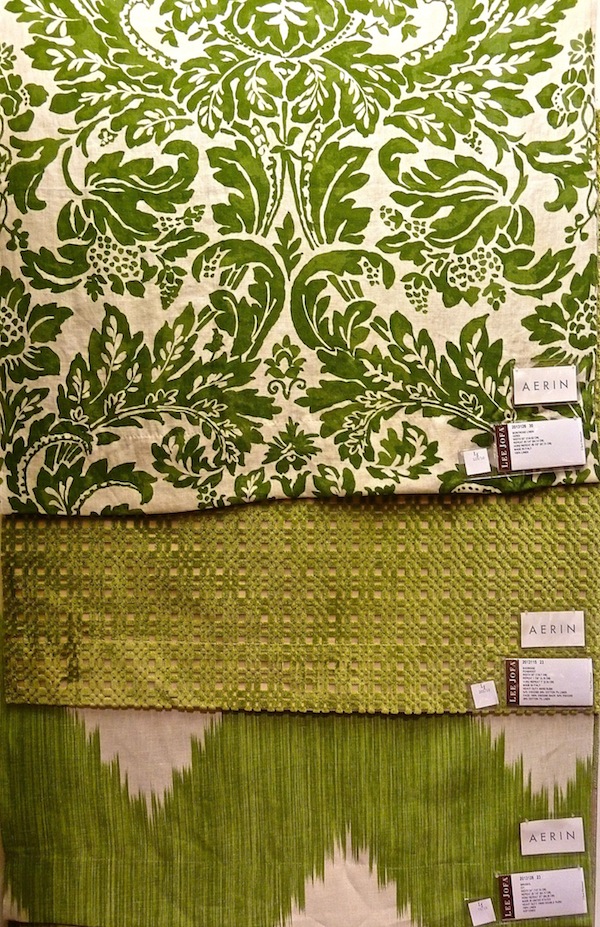 The vibrant versatility of green extends into more selections including Watersedge, a large Belgian-made graphic that looks fabulous on her pieces. Below, a heavy duty cotton, Sweet Grass and the charming linen print Hither.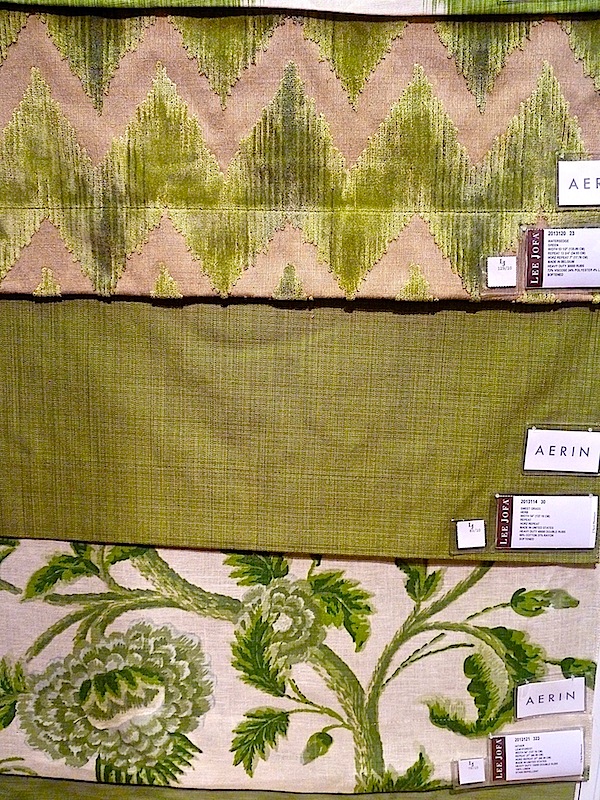 There are of course many more fabrics in the collection, but these give you a sense of their versatility and timeless appeal. They are also available in a range of beautiful blues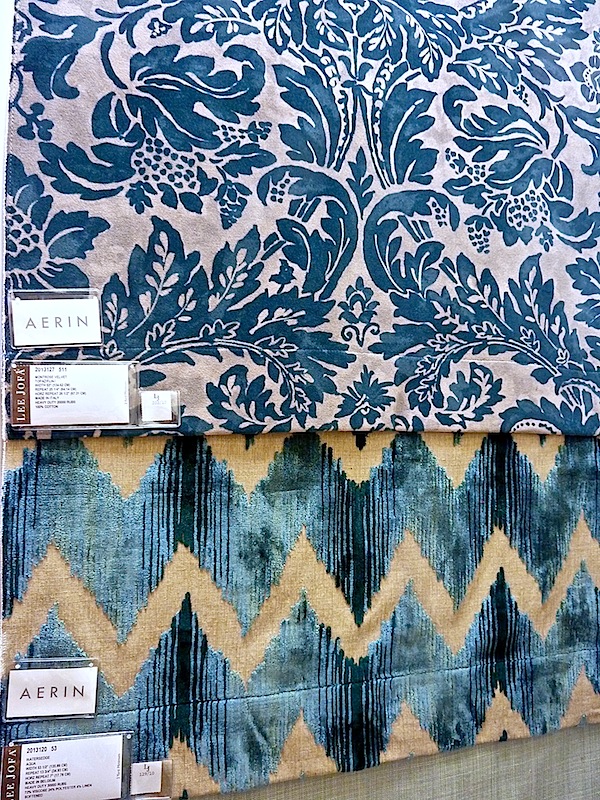 including these embroideries Camberet and Noyak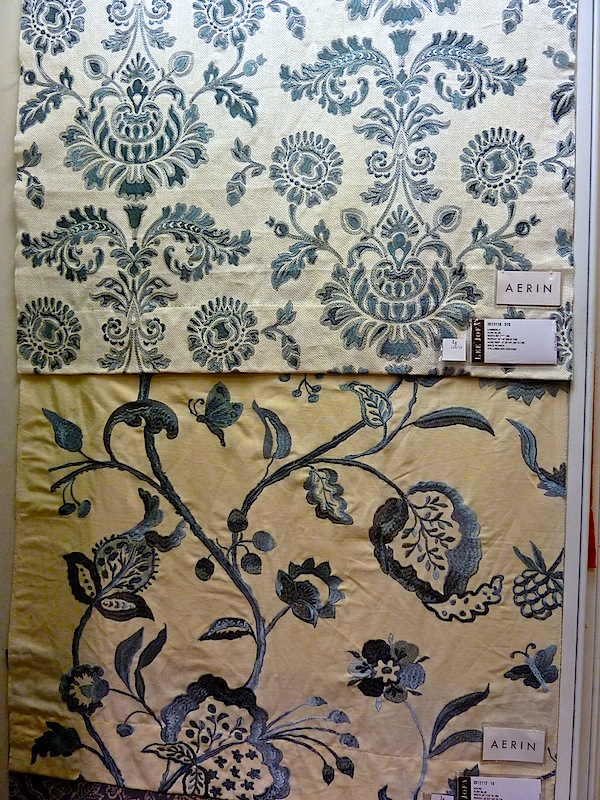 and chocolates and warm neutrals.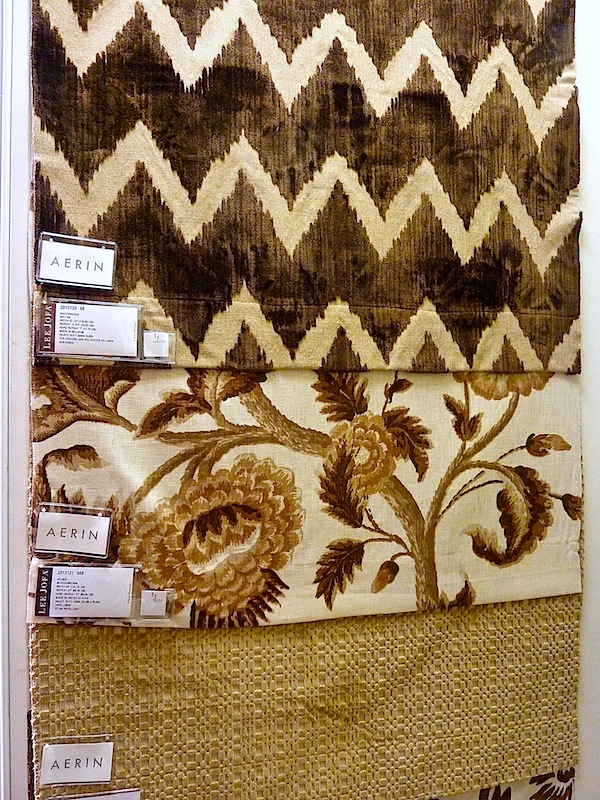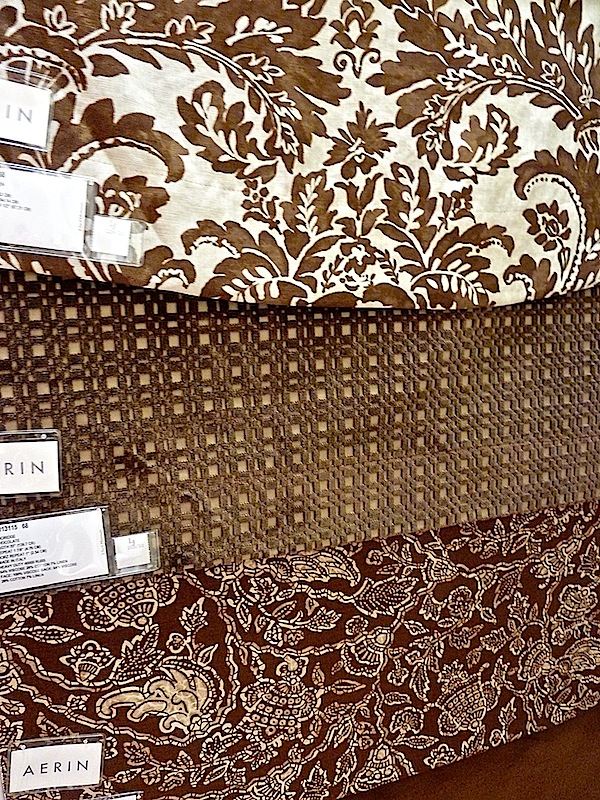 The bottom fabric is another favorite, Marila, a batik-like pattern in a heavy linen and cotton. And there is a range of warm tones as well including the charming pink and green iteration of Hither.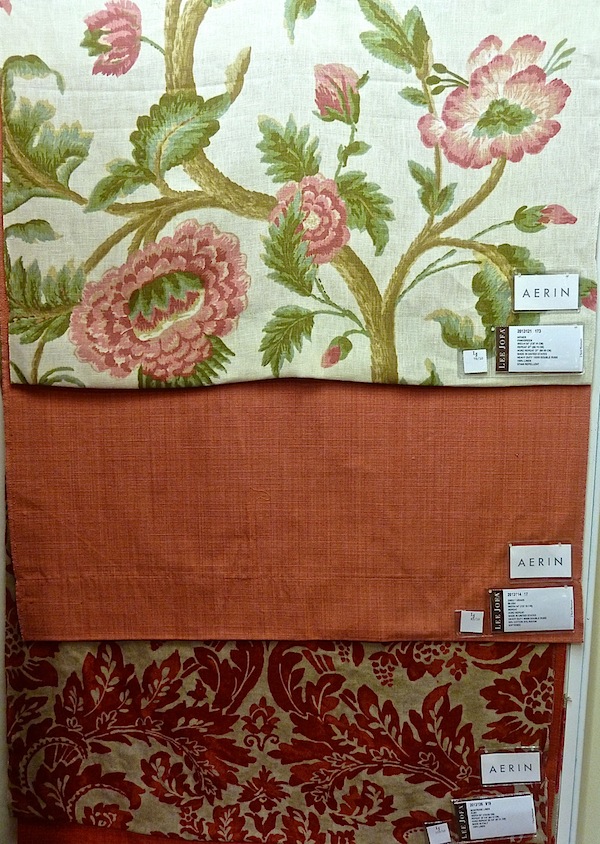 All in all a lovely launch. Veranda, Lee Jofa and AERIN – quite the delightful combination!