Last week Newel Gallery hosted a pre-construction celebration of The Ronald McDonald House of Long Island Project Design 2013. In partnership with Kravet and New York Cottages & Gardens, this is a very special sort of showhouse – one that is permanent and directly affects the lives of the many families who make extended stays at the facility while their seriously ill children are receiving medical treatment at area hospitals.  The project focusses on updating the original 18 bedrooms of the House, culminating with a Designer Showcase Gala on October 10th. Creative Director of the project, Anthony Baratta, who has been involved with the House for decades, spearheaded the concept and together with Kravet and NYC&G has pulled together an outstanding group from the design community to participate. I am so impressed with the heartfelt generosity of my many designer friends participating.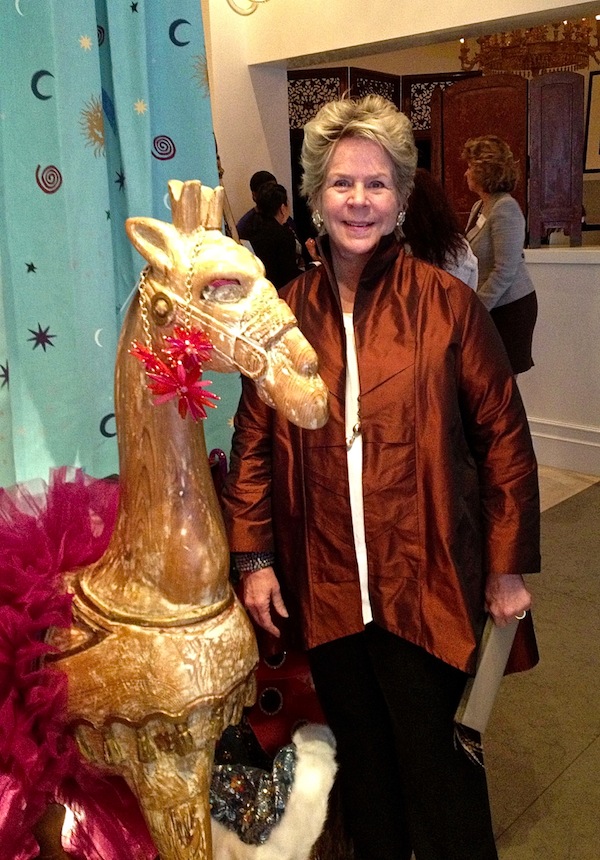 For the festive celebration at Newel, Anthony Baratta and Bunny Williams each decorated a front window at the gallery with the theme of their showhouse room. When Bunny visited the House, she noticed a small closet in the Playroom that she chose to redo, filled with dress up clothes and labeled with a sign "Nora's Closet."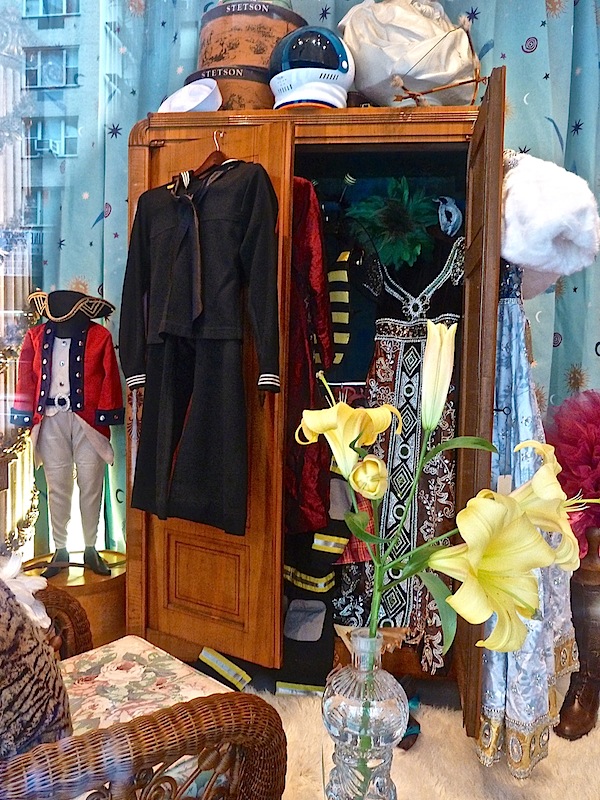 Nora and her family had been residents at the house, and she had loved playing dress up and putting on skits for staff and families alike. Her joy and exuberance inspired Bunny to dedicate the window, above, and her playroom to the memory of Nora and she will be providing a fully stocked dress up closet in her playroom at the House.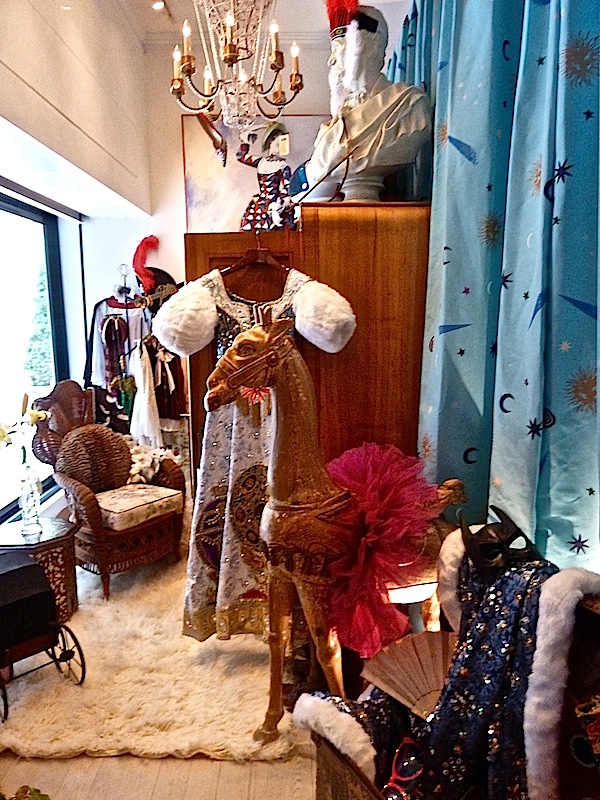 Others contributing to the space were Peter Fasano, who created the moon and stars printed background fabric, and from Bunny's office, creative director extraordinaire Jonathan Preece as well as design assistant CeCe Thompson who donated the festival dress hanging behind the camel, which even received festive pink eyelashes and a tutu for the occasion.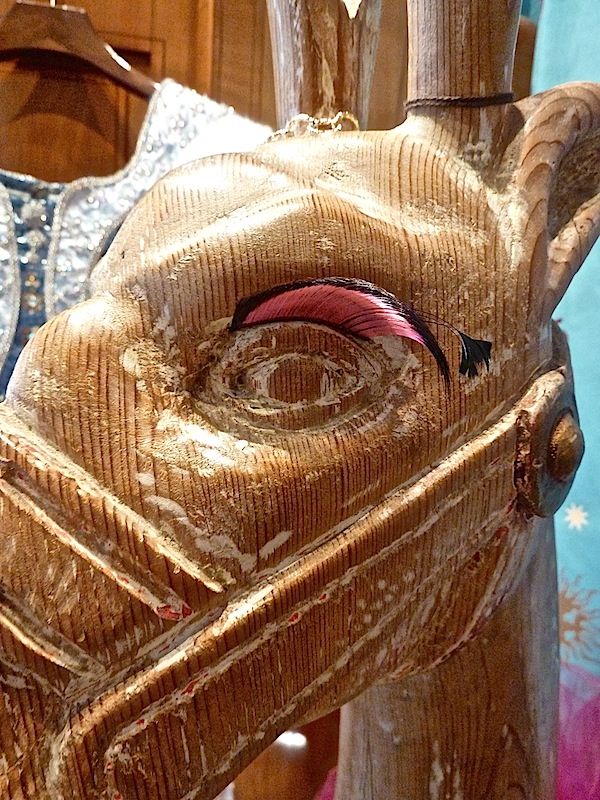 I loved that there were dress up outfits for both boys and girls, which Bunny had intentionally included.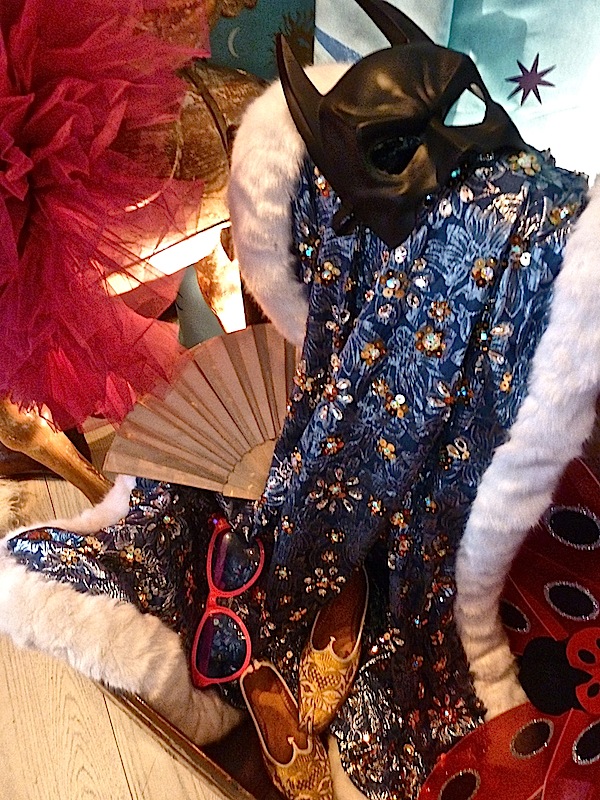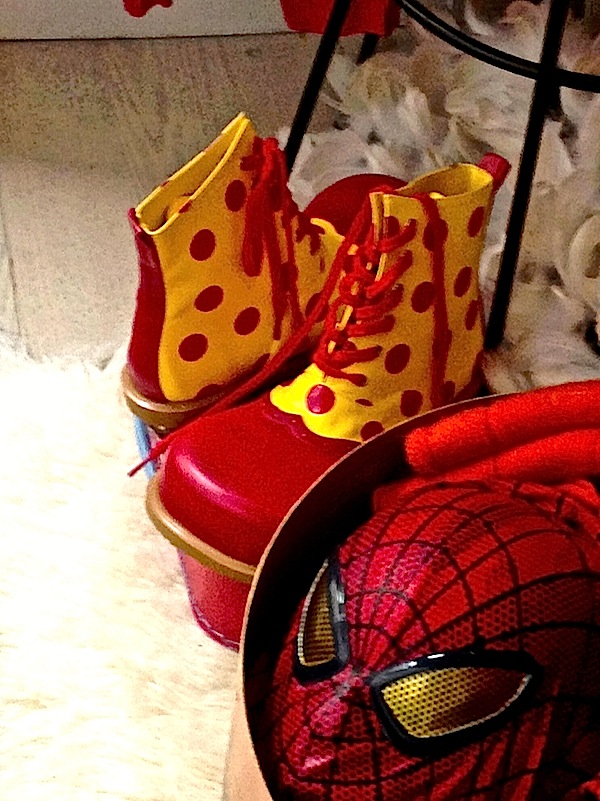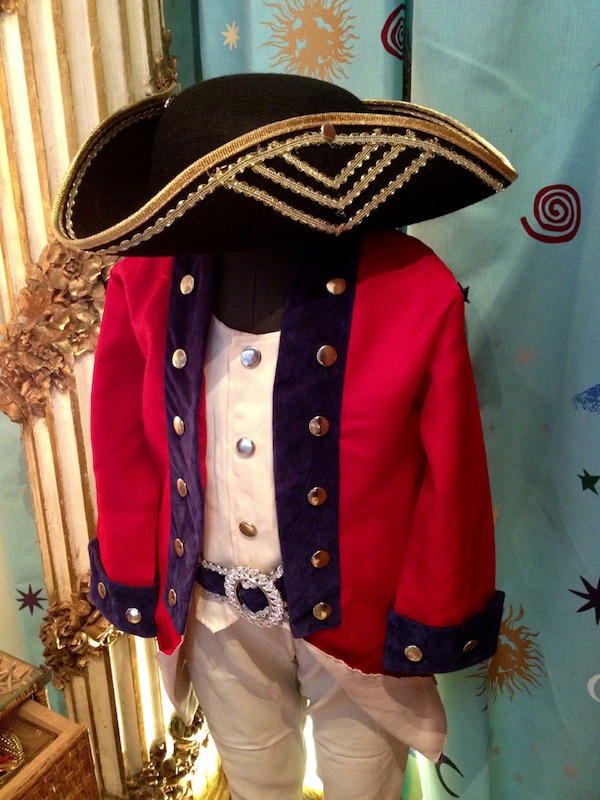 No dress up room would be complete without a vanity. Some little girl is clearly going to have a lovely time preparing for a night at the opera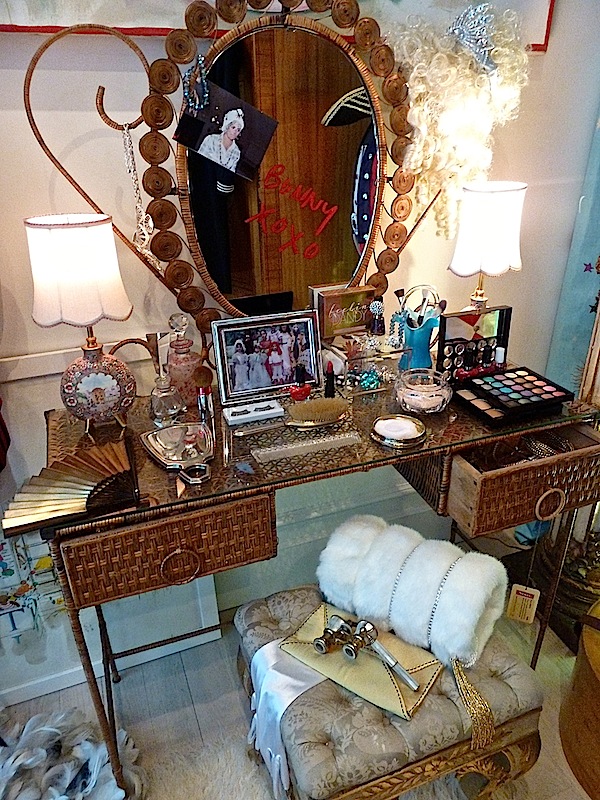 with personal best wishes from Bunny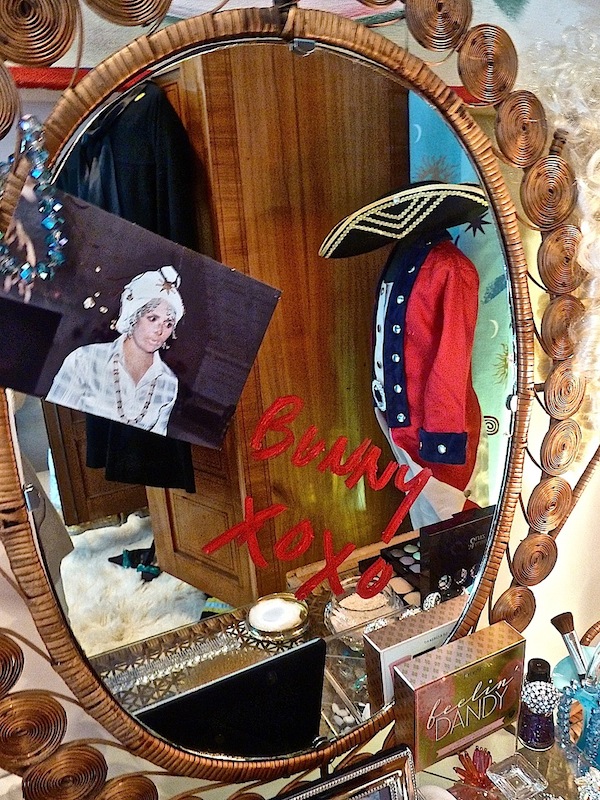 Quite the sophisticated young lady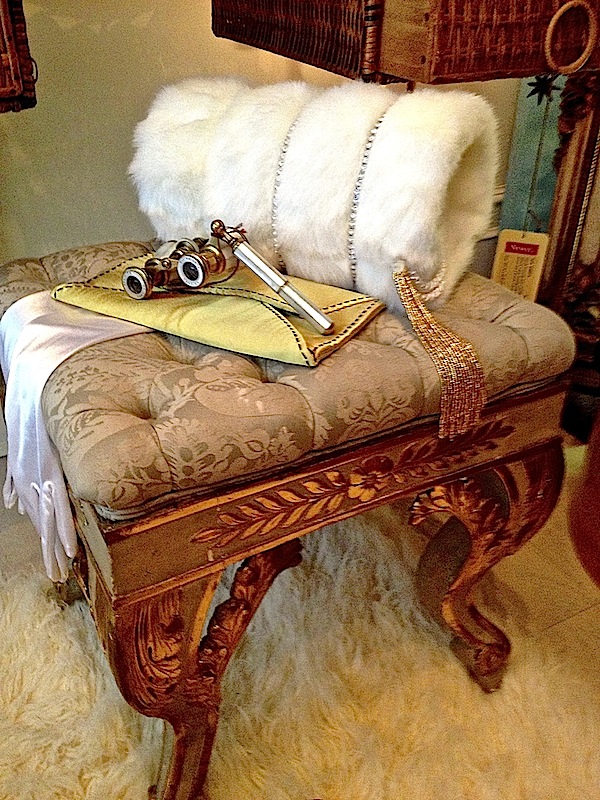 Bunny lent her own feather opera cape for the window, which she wore to Robert Woolley's Halloween costume birthday party. Dressed entirely in black including a witch's hat, her cape had been the talk of the party – even Jean-Paul Gaultier tried to buy it off her back!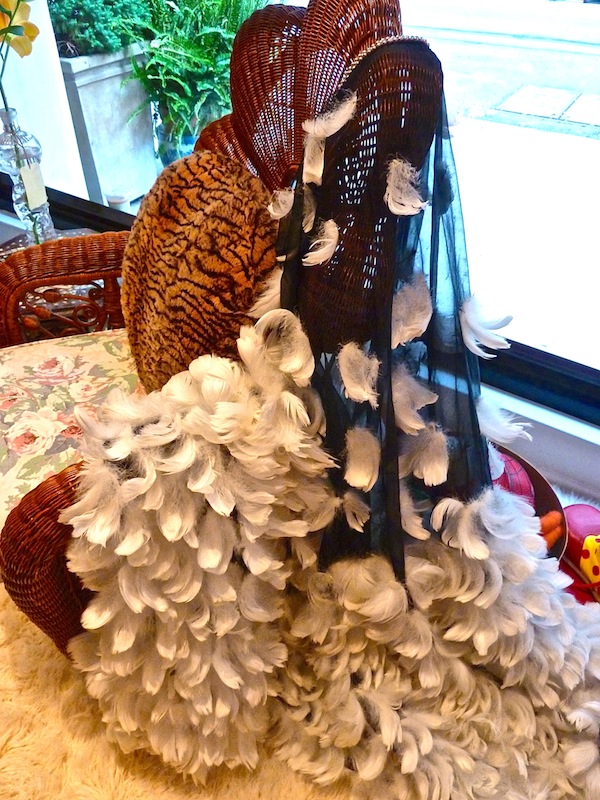 and her Manolo was precariously placed in Newel's chandelier, indicating quite the fantastical fantasy.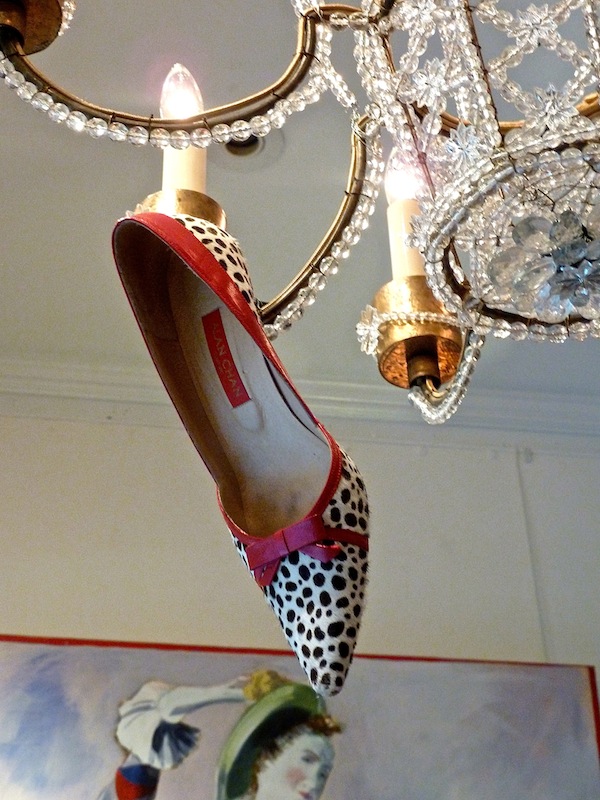 Anthony Baratta's room was dedicated to Christopher Robin, Winnie the Pooh and the child in all of us.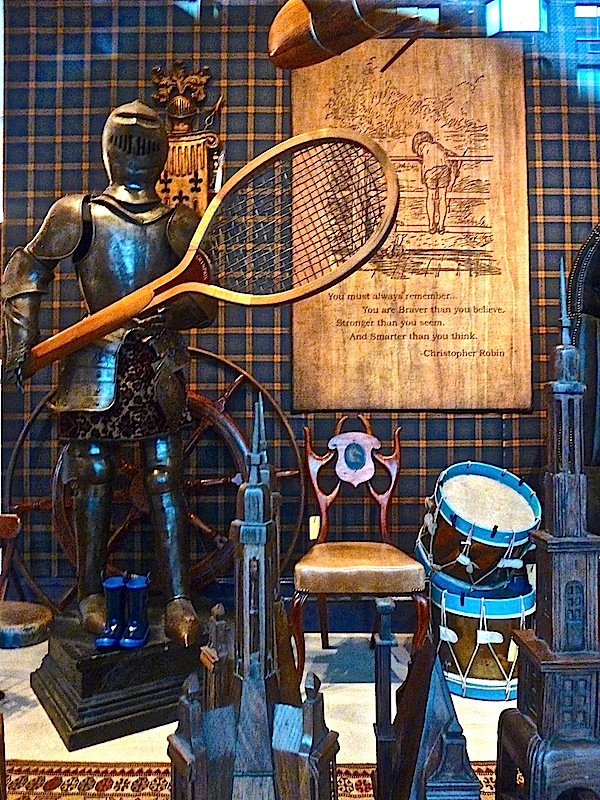 Mixing eras and fantastical elements, Tony's room was visually compelling, fun and meaningful.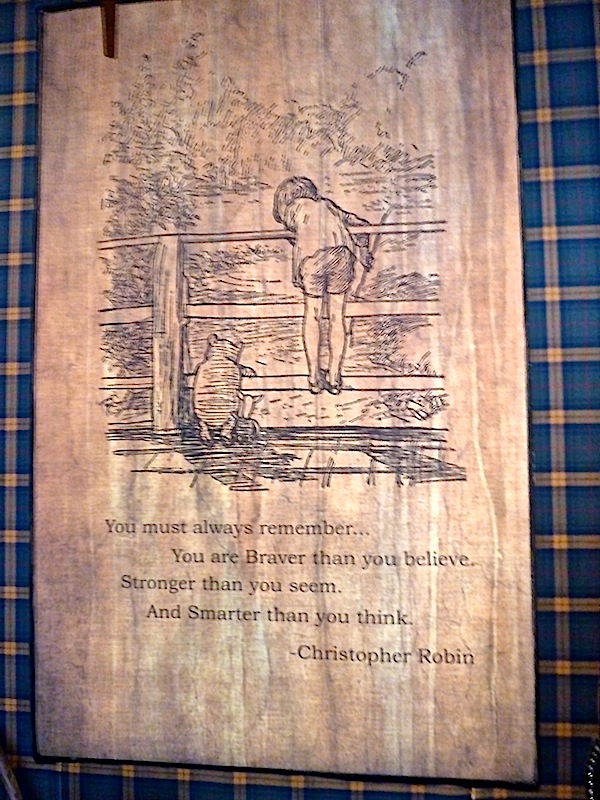 Charm and whimsy with sensitivity and clever combinations marked his tartan clad abode for an adventure seeking brave young boy.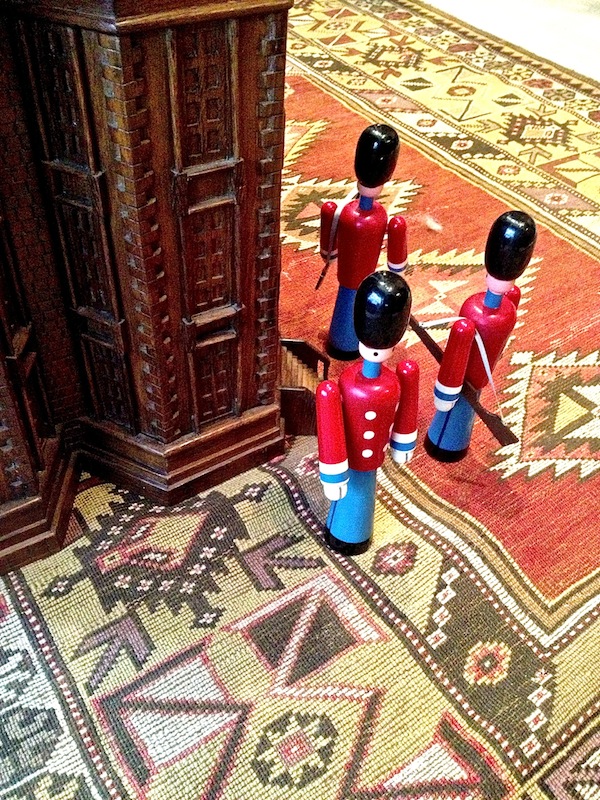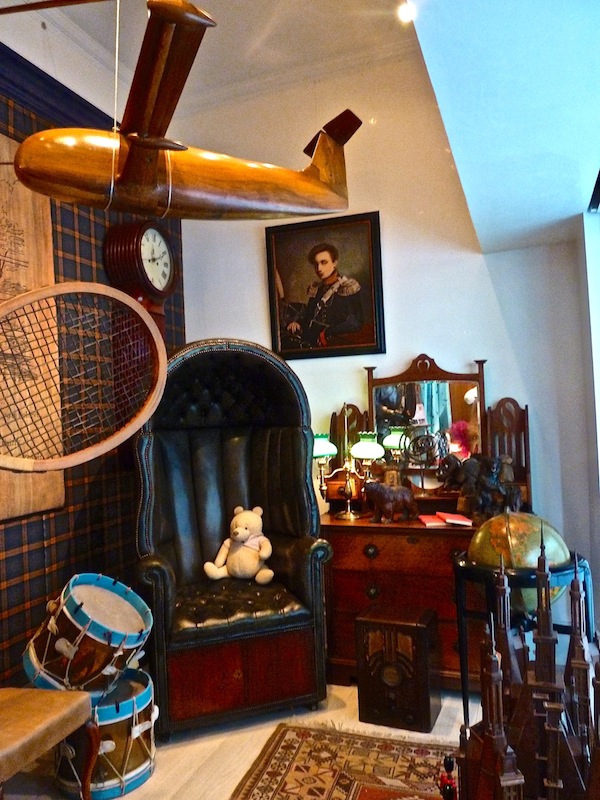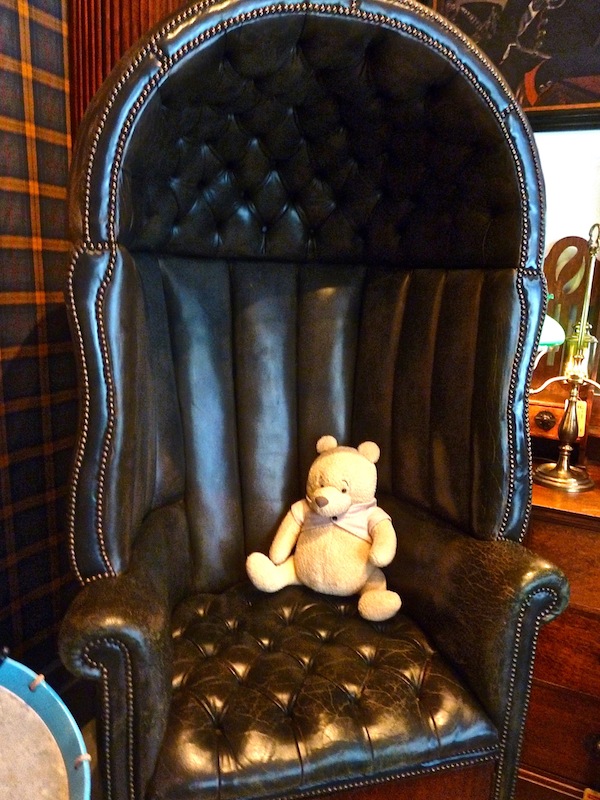 Through the first floor of Newel were placed the truly inspiring project boards of all the designers. This worthy cause clearly brought out the best in everyone! Come October, the Ronald McDonald House of Long Island will be not only an amazing design experience but a welcoming haven for well deserving families.