While there was a great assortment of furniture, accessories and lighting in the lines Celerie Kemble designed for Henredon and Maitland-Smith, there was definitely a consistent feel throughout. Inspired by mostly early 20th century designs, her aesthetic is a consistent thread. As she explained, "All of the pieces are very personal to me. They are designs I have worked on for years in custom studios or that I have adapted from pieces I have searched for and found. They are part of me." And one design element that is clearly a significant element in Celerie's design repertoire is bamboo. It's nostalgic appeal feels classic yet contemporary. The Jennie bunching cocktail table is a great size and shape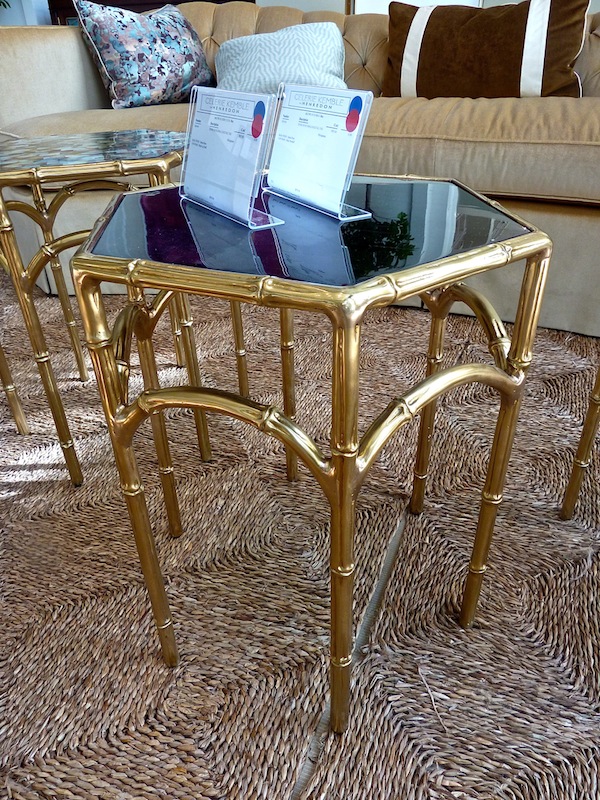 while the Ramsey end table in a more traditional design, adds an easy glamorous touch.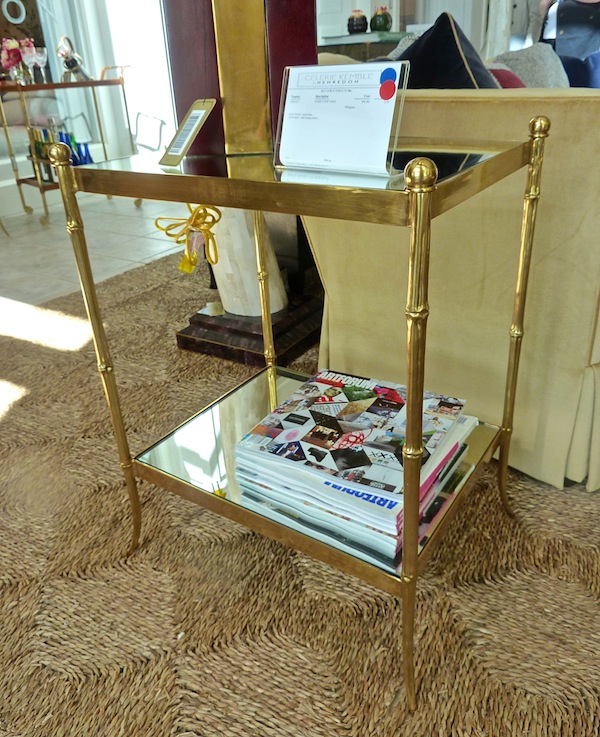 Many of the accessories capitalized on the classic "always works" nature of bamboo. The fabulous green waxstone planter relies on the soft brass accents of bamboo handles and tiny claw feet for its charm.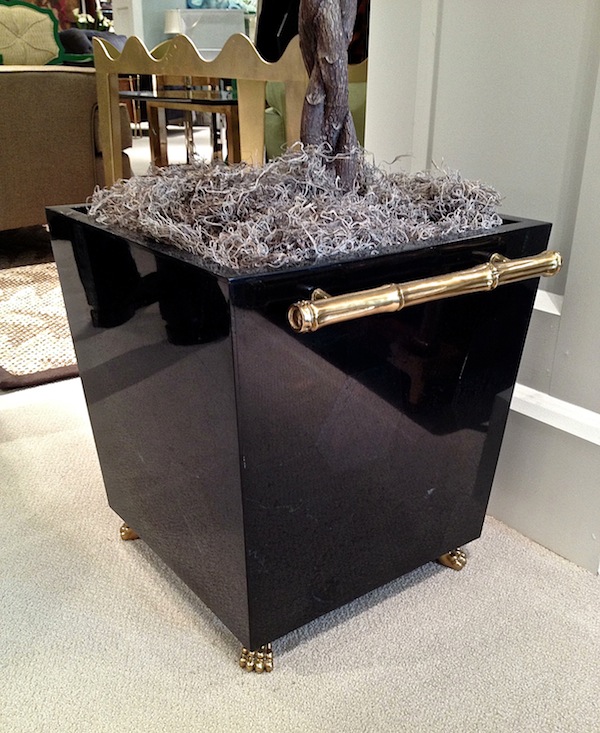 Who wouldn't be able to find a place for this elegant and oh so useful brass and rosewood tray, beautiful accessorized with a Diane James bouquet.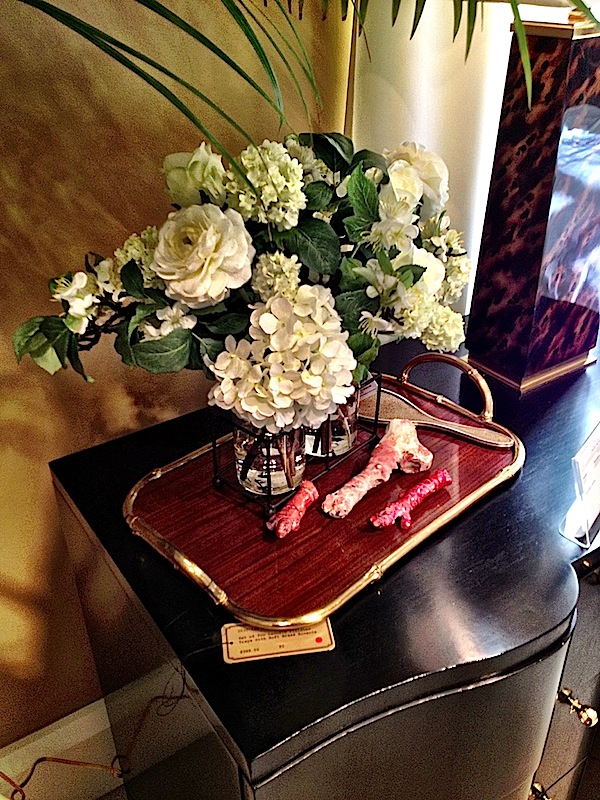 Clearly I wasn't the only one frustrated by the search for a great magazine rack. How great is this one, with bamboo accents of course.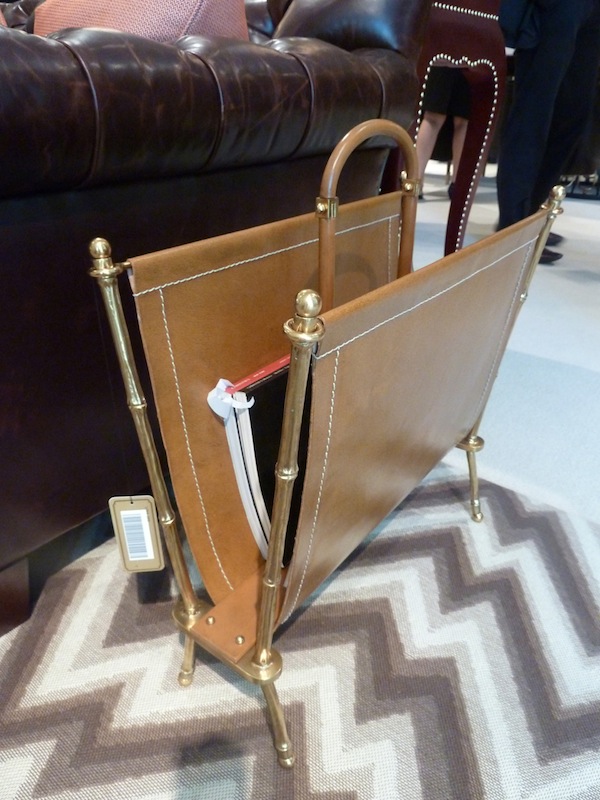 And the same for a great wastepaper basket – I must just be ordering this fab rubbed black resin, bamboo accented one to give my tiny office a big dose of chic.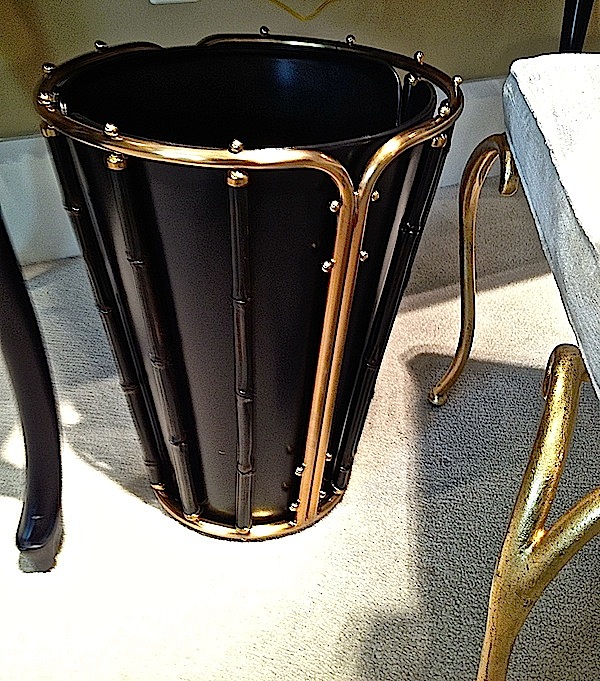 Another classic accessory for either man or woman, the luggage rack is enhanced by the timeless bamboo motif.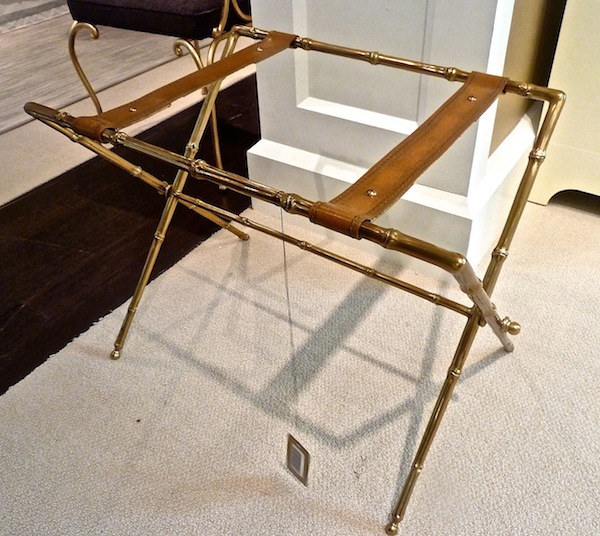 As is the practical yet well sized umbrella stand.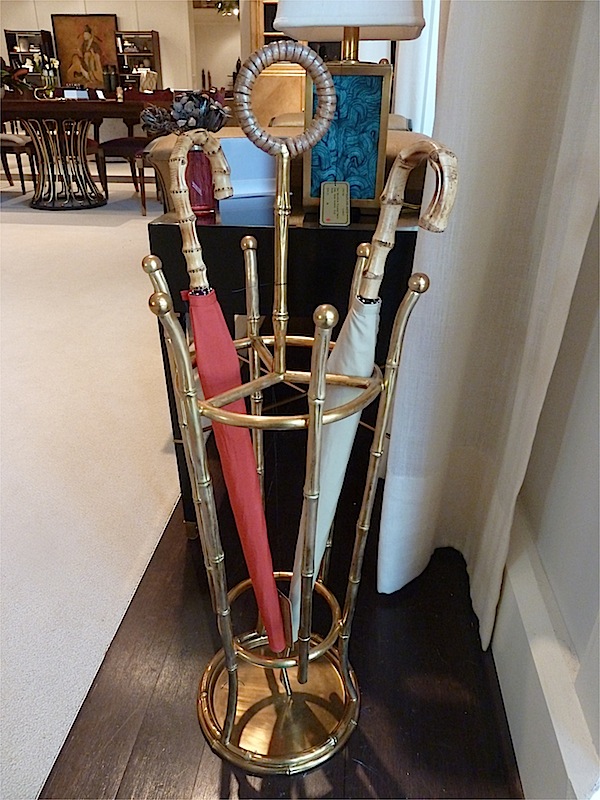 And while there are other certainly other bar carts on the market, I don't know that this combination of leather, brass bamboo and perfectly poised curved handle can be beat.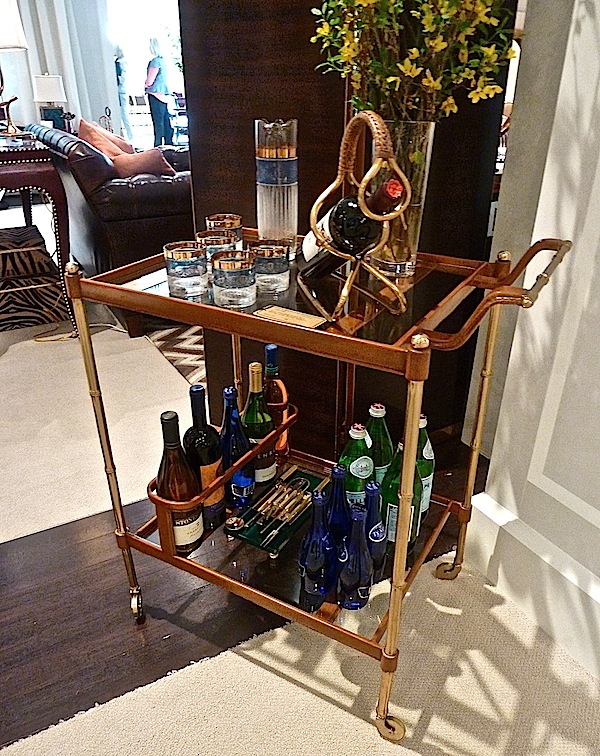 And the prize for tiniest bamboo accessory goes to this stylish set of brass place card holders. What a perfect hostess gift for the holidays!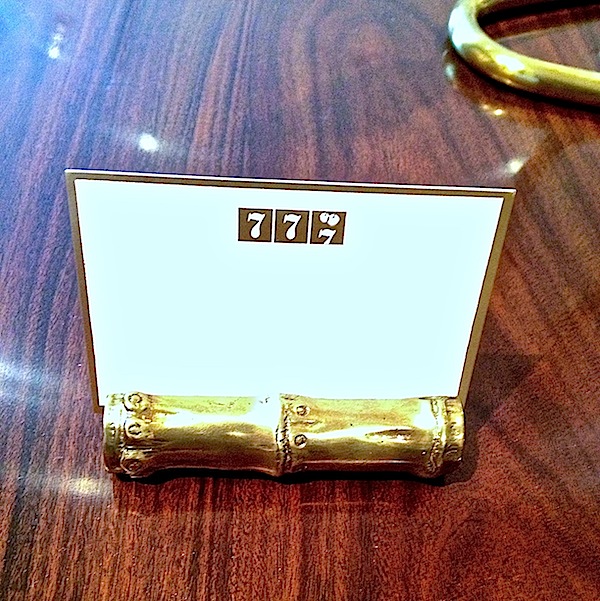 The collection abounds with pretty feminine pieces such as the Millie Shell slipper chair, inspired by a Louis XV armless chaise,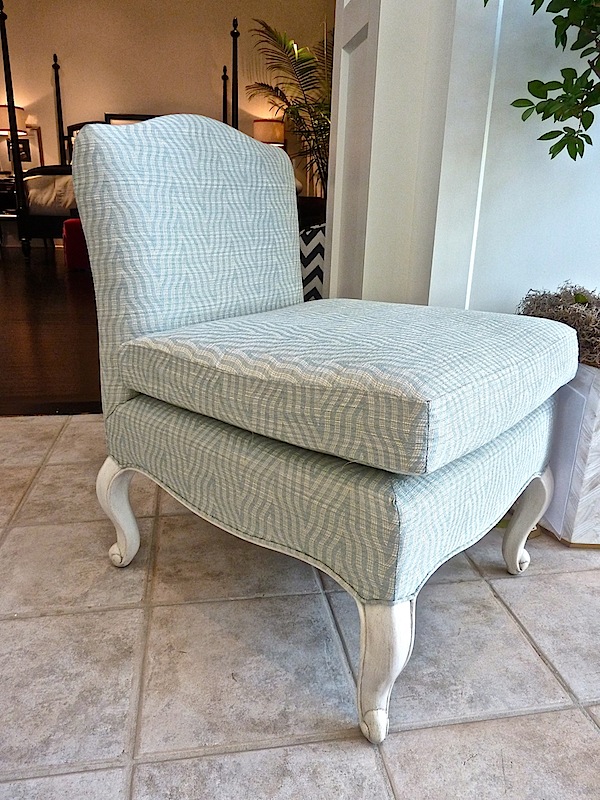 and this elegant desk with with Cassandra chair inspired by Rene Drouet.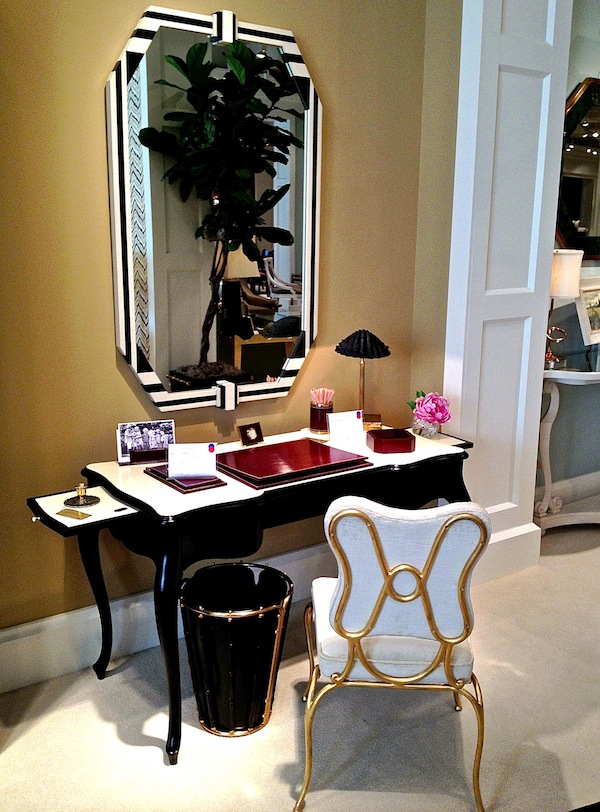 But more gender neutral classic pieces are included as well. There is a plethora of handsome and useful tables. These cocktail tables reference the past with a contemporary edge – the Madeleine conversion table with its clever geometry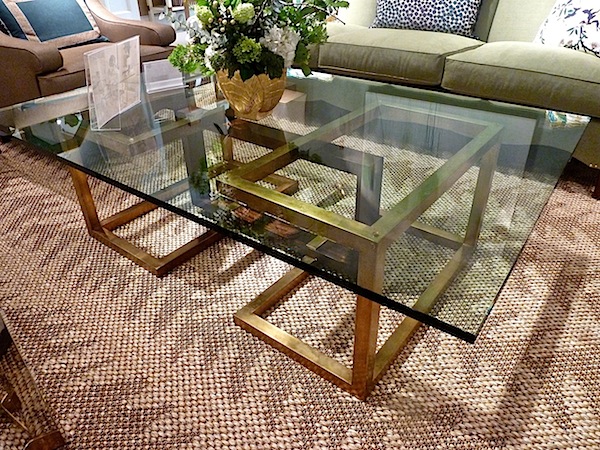 and the Karl with its cylindrical simplicity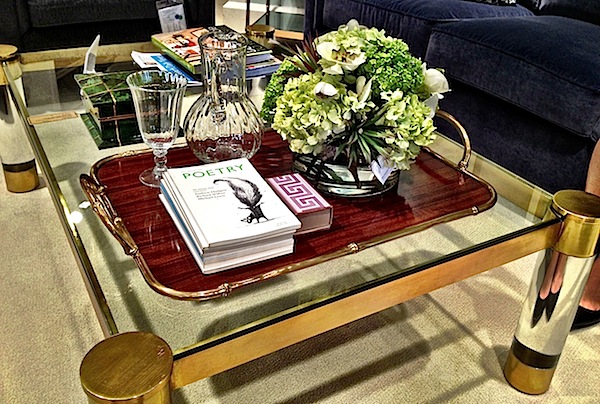 The James occasional table is a versatile size and style for almost any room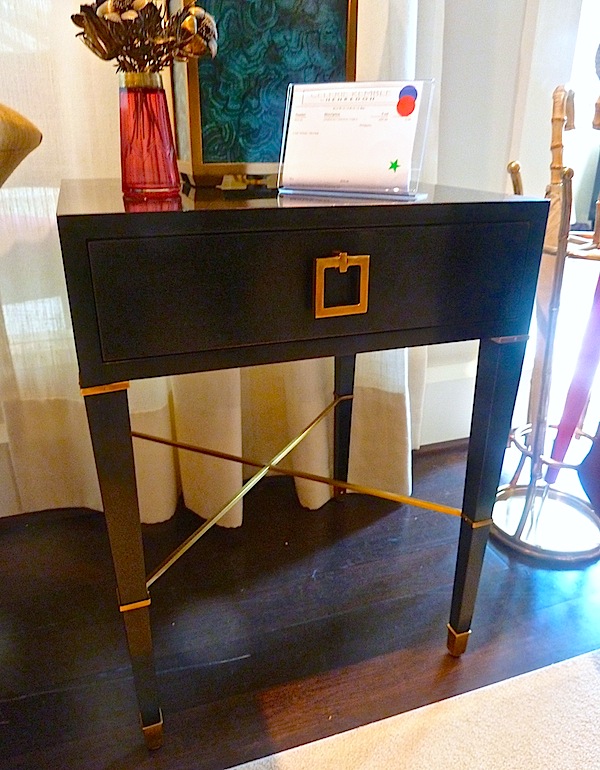 as is the William end table that would be particularly stylish in a study or den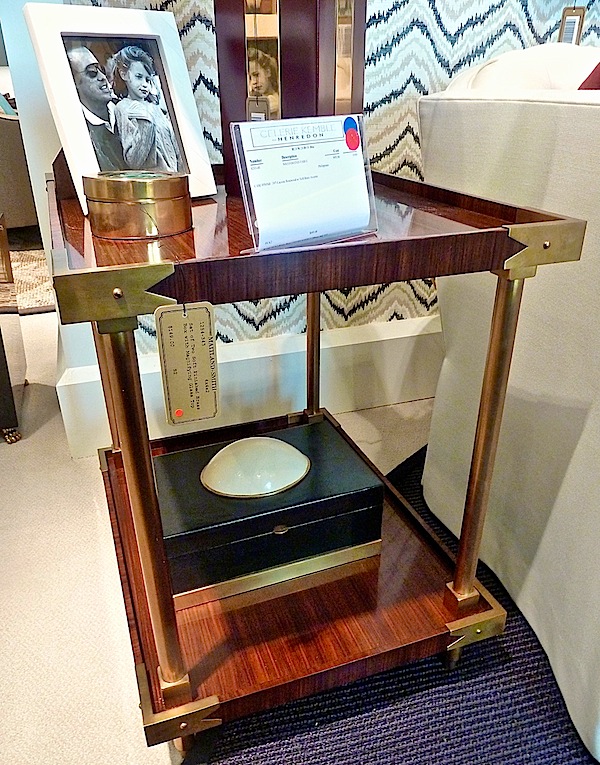 and my style spotter pick from the Maitland-Smith collection was this amazing Lacoste rosewood folding game table with a gorgeous faux shagreen top. I just love the nostalgic mechanics beautifully executed in brass.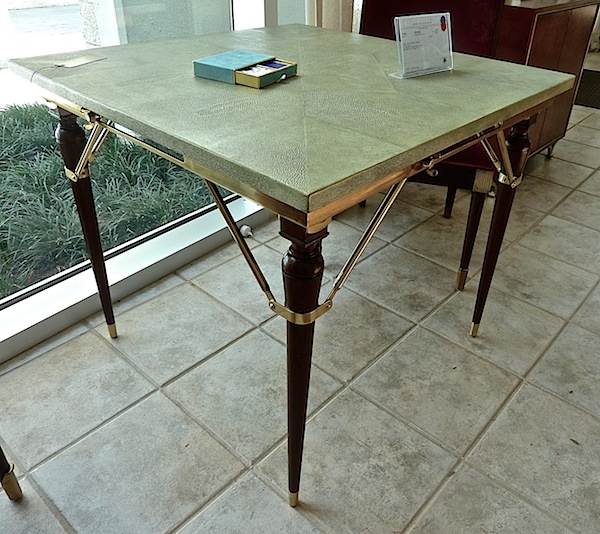 Another favorite is this Rinehart night stand, although I would be comfortable situating this in any room.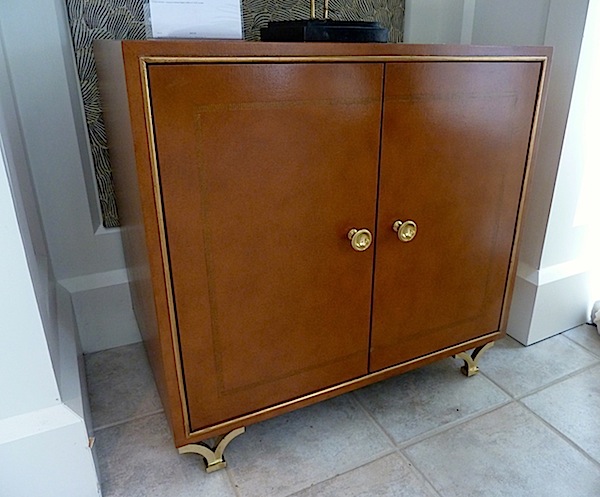 With it's lacquered "Burned Sugar" leather, the gold and brass accents provide elegant understated detailing.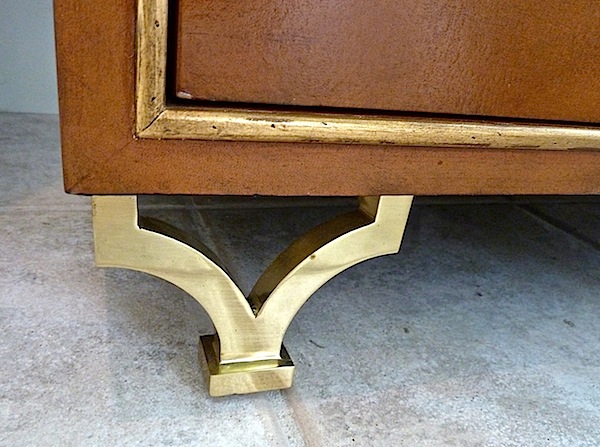 The final component of the collection is lighting. From this knock out gold gilt and brass chandelier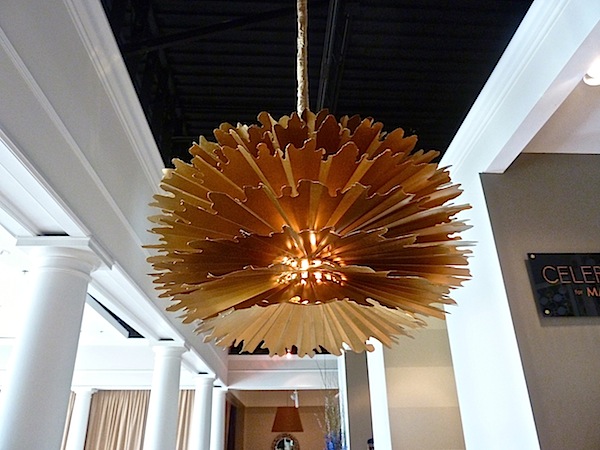 to this charming mother of pearl and brass candlestick, there is a great selection of distinctive fixtures.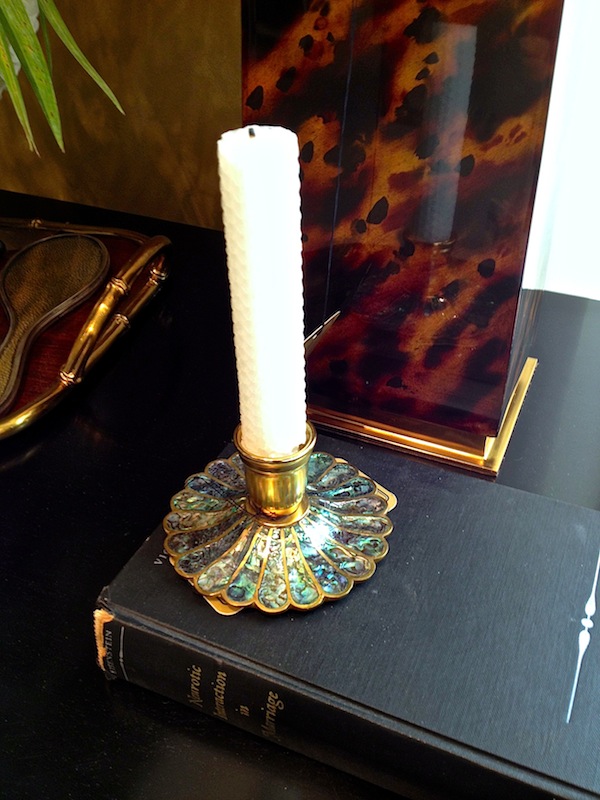 This brass wall sconce would add statement glamour to a dining room or entry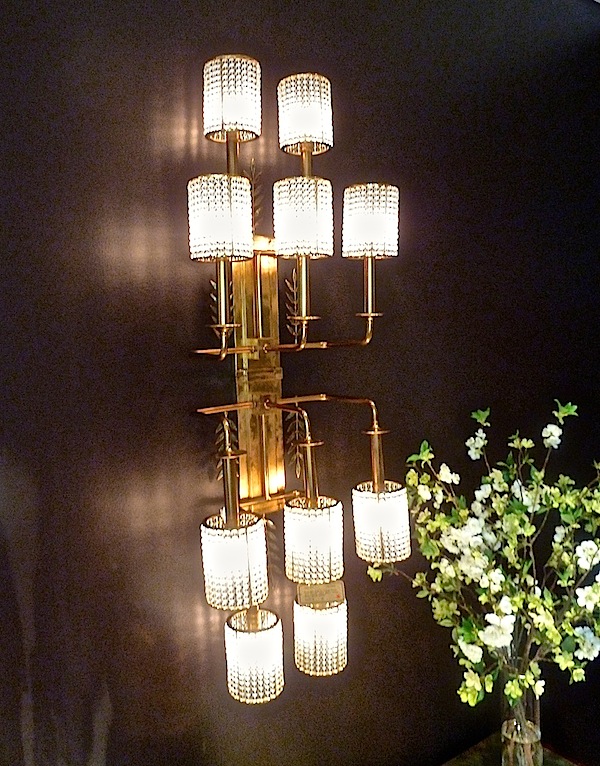 with its creative detailing and vintage feel.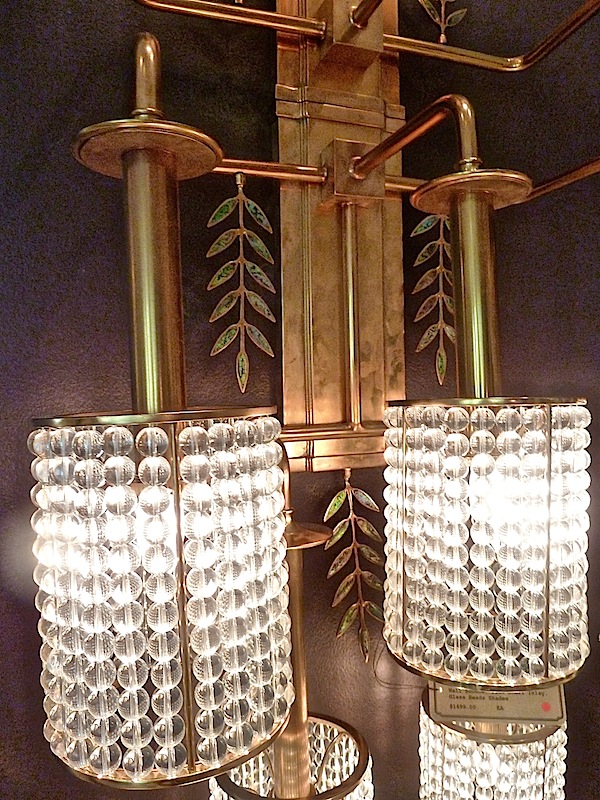 A whimsical floor lamp channels classic Palm Beach chic.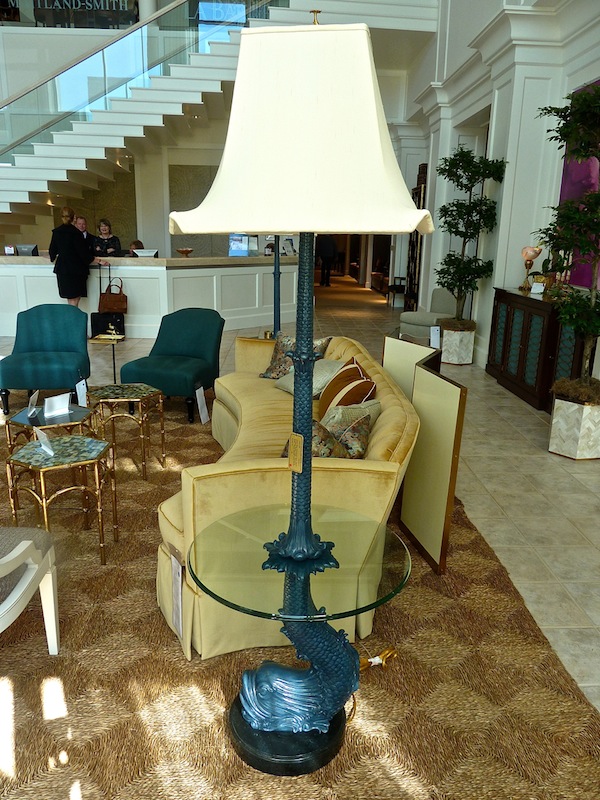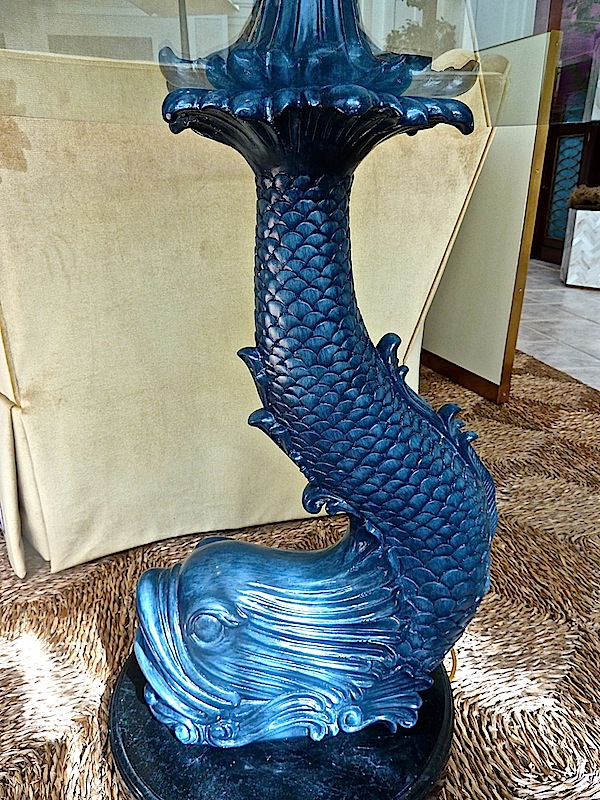 and this teal malachite table lamp was a favorite at the showroom.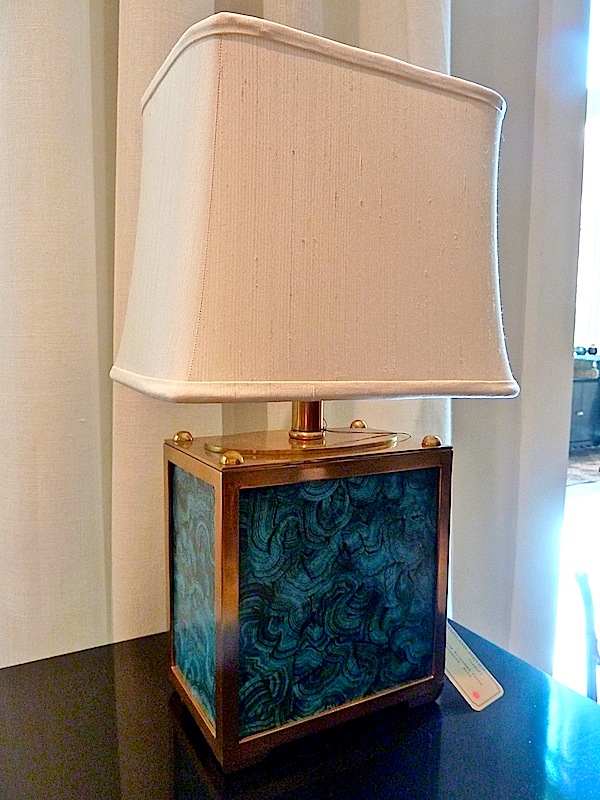 Kudos all around for a great introduction. Celerie clearly met her goal of bringing together "a myriad of materials and design influences into a cohesive whole that is traditional and comfortable and livable, yet always delightful and sumptuous."