In what seems a perennial state of catch up, I can't believe it's already June while I still have collections from High Point in April I had wanted to share. One of the biggest hits at market were Celerie Kemble's extensive new collections – furniture for Henredon and occasional pieces, accessories and lighting for Maitland Smith. Blending the best of traditional with a modern sensibility, the pieces are elegant and chic with a playful touch. Those of you who follow me on Pinterest may remember that I pinned this fabulous leather and brass Gin Table as one of my style spotter picks.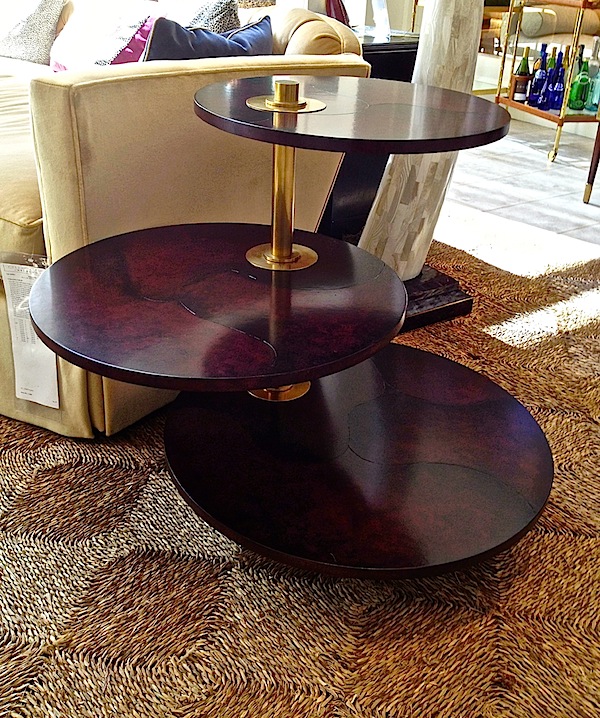 The collection features a mix of materials with distinctive details. Here Lacoste rosewood combines with soft brass tones and lacquered raisin leather for a rich, sensuous play on textures and shapes. Like many of the pieces, it straddles time periods, in this case feeling both somewhat French 40s and mad men. The classic bed below contrasts simple lines with extravagant details.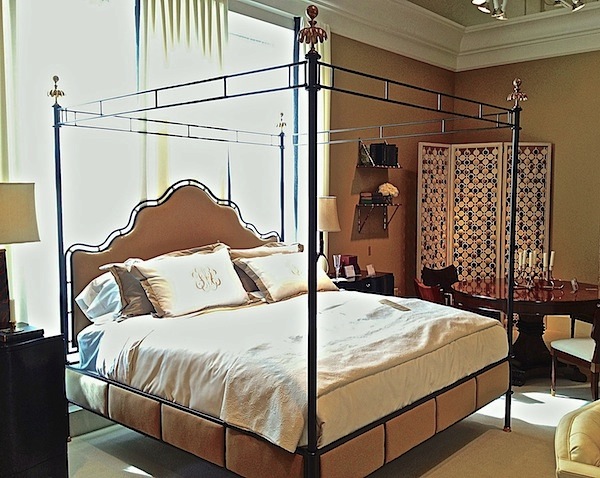 You can see the restrained lines of the frame in contrast to the curved headboard and incredible attention to detail in the decorative caps.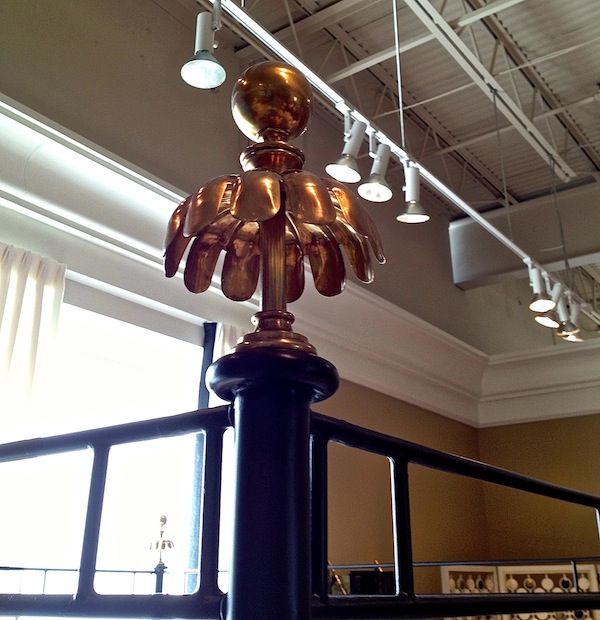 The Maddock bed, on the other hand holds nothing back. A glamorously feminine achievement, it has a Palm Beach regency feel.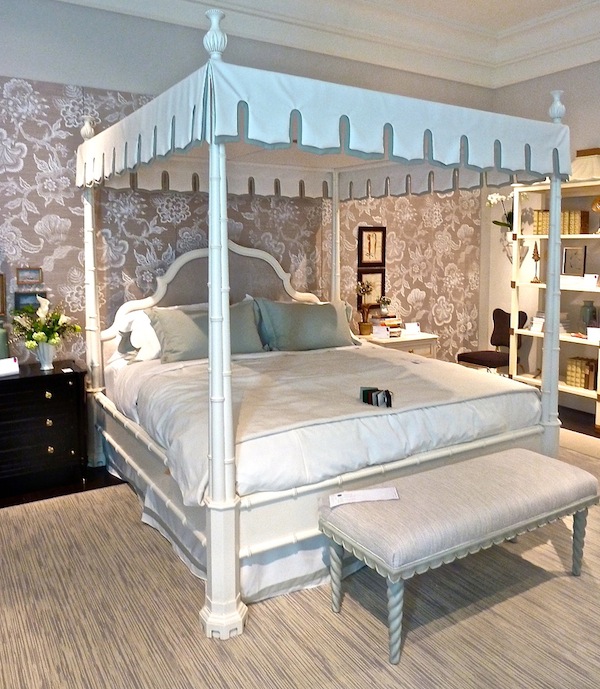 A peek inside the canopy reveals the thoughtful design details evident throughout.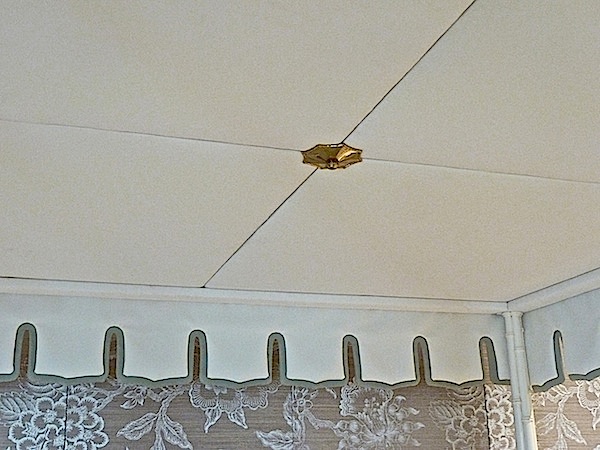 The collection is both personal and distinctive, including pieces that feel somehow familiar, that you might remember from a chic grandmother's or aunt's house. And this is what Celerie Kemble excels at, chaneling the past to assemble an eclectic collection of pieces that have ties to history but that can be brought forward in a stylish relevant way. The Ravenel bookcase, with its chinoiserie fretwork design is timeless in its appeal and yet is practical as well. Use one alone as an accent or three together for dramatic statement.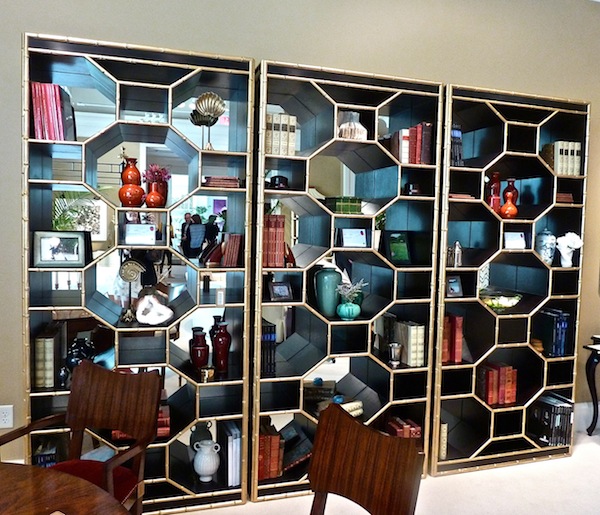 With its mirrored back, black interiors and bamboo detailing, it's a design that can easily fit into any eclectic mix.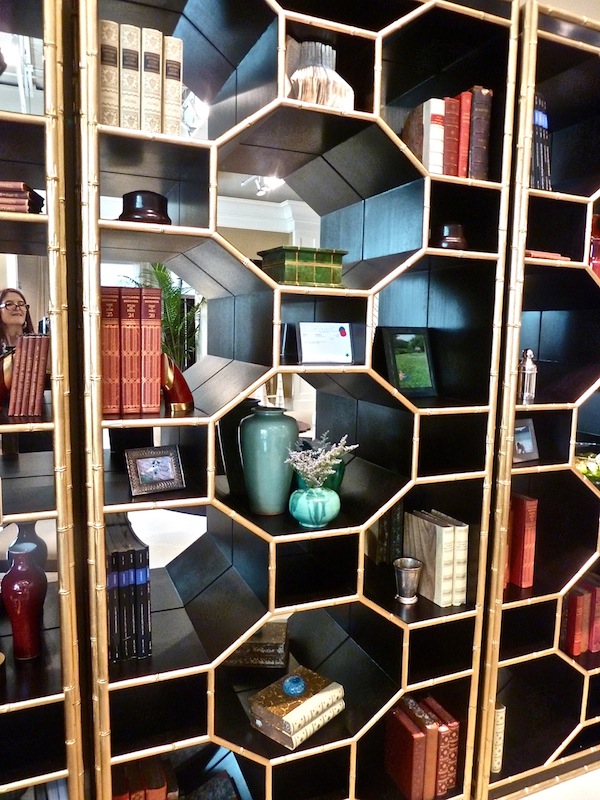 And her line for Maitland Smith is comprised of so many of those classic pieces you love but can never find. Shell inlaid match strikers are the perfect accessory for yourself or a lucky hostess. I love how each has a different shape.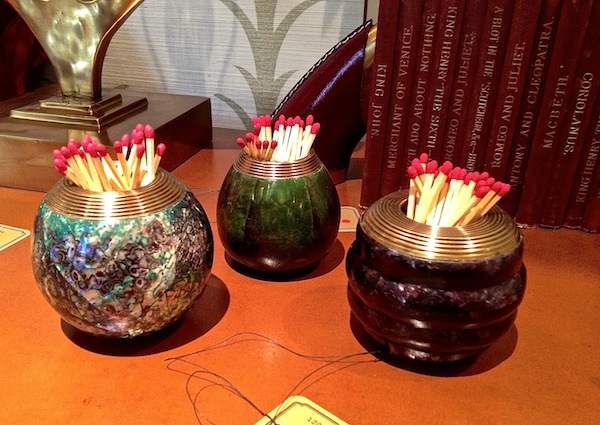 And I can think of several people on my permanent gift list who would love to receive these chic leopard boxes.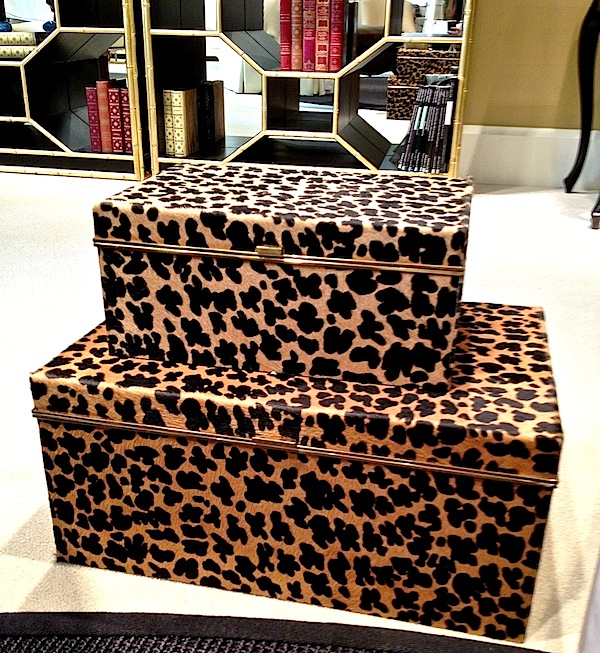 Stop back tomorrow as we finish up our look at these two eclectic yet complementary collections.