The town of New Preston, CT may be tiny but it looms large as a design destination. And this weekend, seven of the shops featured vignettes created by my video partner, author Susanna Salk to celebrate her new book, It's the Little Things. As always, the town is hopping on the weekend with both locals and visitors from New York City and beyond. I was delighted to tag along as we visited each store along the way. The latest addition to the town shopping scene is Michael DePerno's and Andrew Fry's Plain Goods. With an eclectic mix of vintage goods, antiques, select fashion picks, and pantry items (Susanna swears by the honey), it has an old-fashioned general store feel with a modern chic curated eye.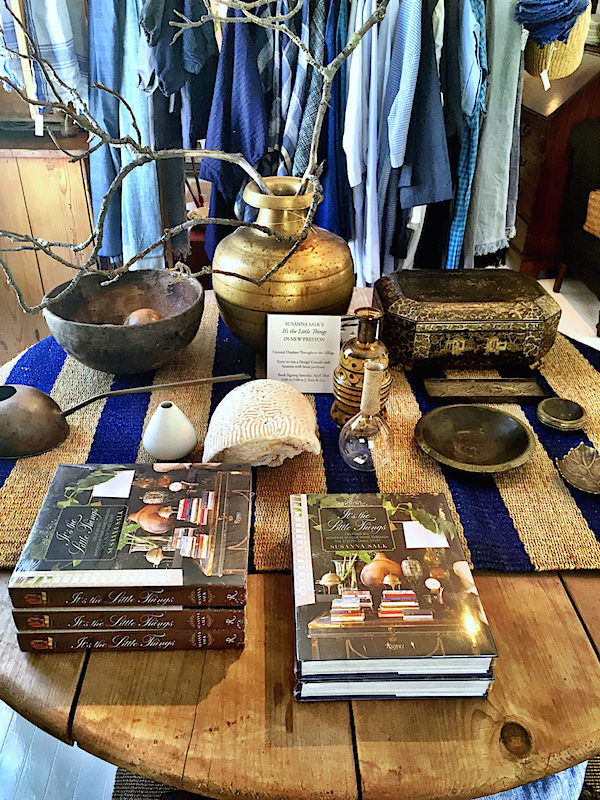 Always on my radar is Privet House, where everything from small house gifts to major furnishings, currently a tempting collection of vintage rattan culled from visits to the South of France, are available. Be prepared, as you will undoubtably be tempted to find things you never knew you needed! Take a peek at our video visit with Nina Campbell at Christmas to see the many items she found irresistible.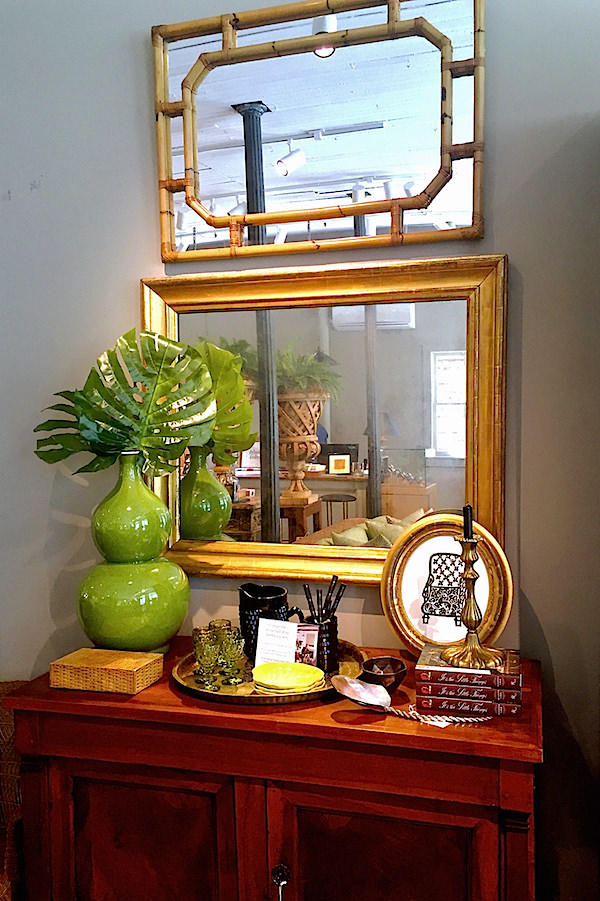 David Whitman and Peter Stiglin always find the most exquisite ways to bring nature inside the home. Their unique shop, Pergola, features a carefully considered combination of beautiful plants and planters, art and antiques, botanical books and prints as well as a wide variety of unusual and elegant accessories. I always leave with something as well as the inspiration to be a better plant nurturer. A large distinctive sculpture that was a part of Susanna's vignette was sold and being crated just as we entered.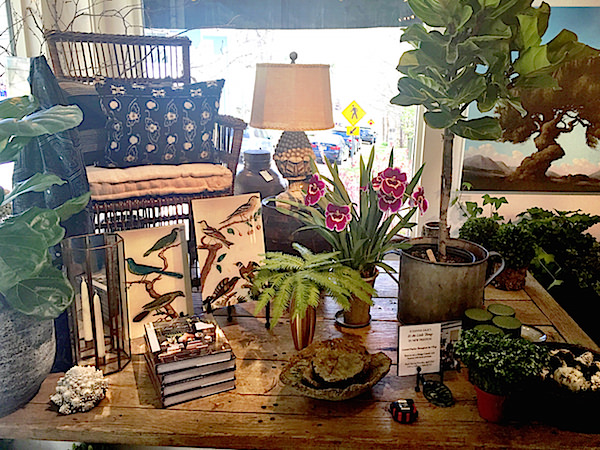 The timeless appeal of Swedish antiques is the focus of Dawn Hill Antiques. From furniture and lighting to clocks, garden antiques and a curated collection of 19th century ceramics, the cool serene palette of Gustavian style is the serene setting for this well regarded design source.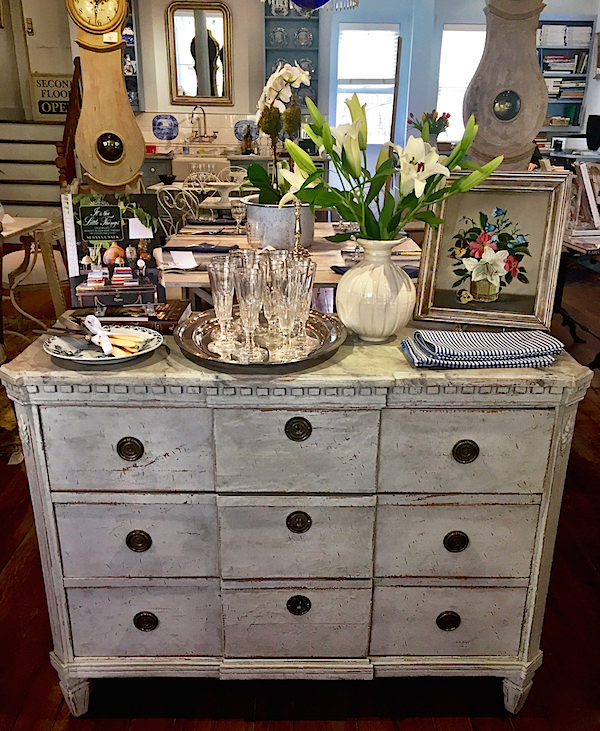 For those who are at home in the kitchen, the pantry or at the table, New Preston Kitchen Goods has an impressive collection of wares. Whether you're a serious cook, oenophile or just want your take out to have a pretty presentation, chances are you can find what you're looking for in this well stocked emporium.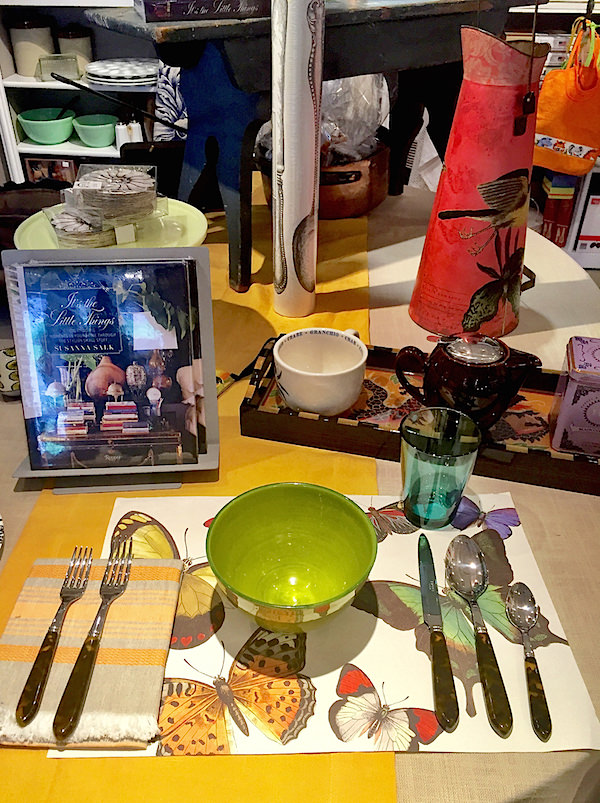 D.K. Schulman is the place to go for all things festive – stylish stationery, cards, wrapping paper, gifts and customized invitations. With an extensive selection of specialty papers and ribbons, you can be assured that anything gift wrapped at the shop will make your present that much more appreciated!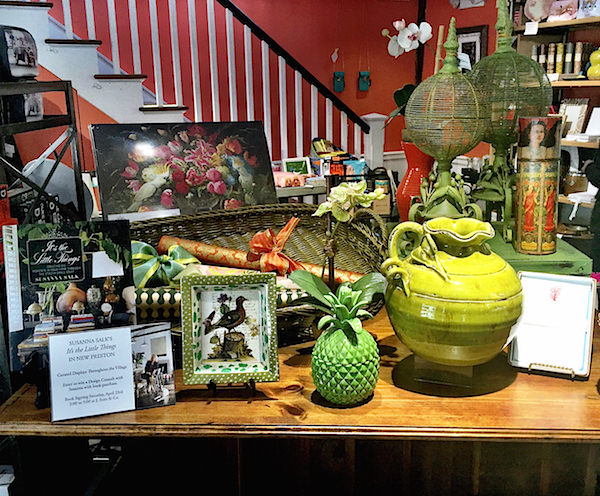 The day ended with a book signing at the ever popular specialty shop J. Seitz, which I originally wrote about several years ago here. From furniture, antiques and home decor to apparel and accessories, jewelry, and gifts for babies and pets, it is an all encompassing emporium and was a stylish ending to a day devoted to It's the Little Things.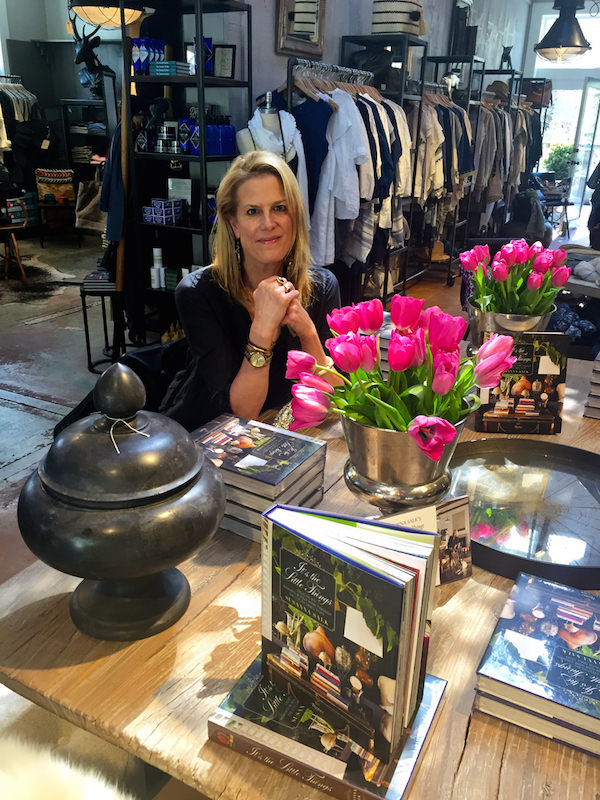 My favorite moment had to be when one customer brought in her daughter's copy of the book to be signed, ear marked with all her favorite moments – you know that's a well-loved title!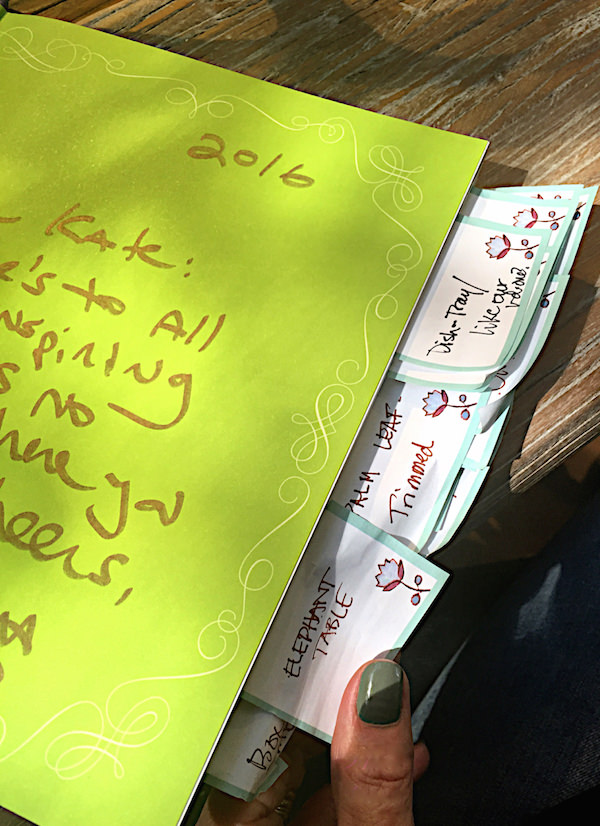 Susanna and I are headed out to California later this week for several shoots for our video series as well as another exciting project. If you live in or near LA, or are attending La Cienega Design Quarter Legends, do stop by the new Serena & Lily design shop for an It's the Little Things book signing with Susanna (I'll be tagging along) on Tuesday May 3rd from 4-6 pm. We'd love to see you!!