As I know everyone enjoys the originality of the Lenox Hill Neighborhood House Gala tables, today we'll take a final look at a few more of these creations. Gala Leadership Committee member Lindsay Coral Harper celebrated the Ming Dynasty with a colorful tablecloth of Robert Allen Fabric with fun Samuel and Sons tassel trim.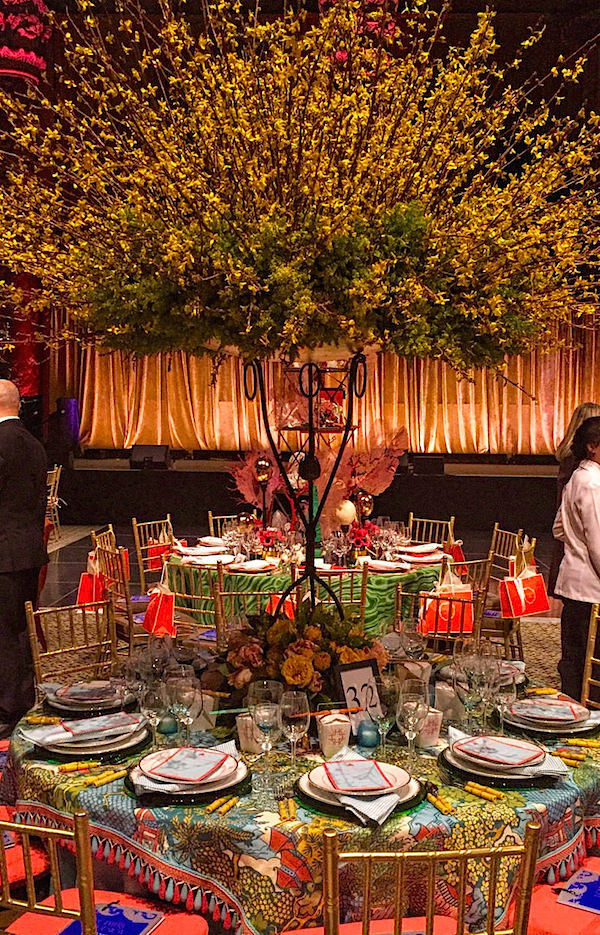 The table featured accessories from her own Lamshop, menus from Ginna Dunlap and fabulous forsythia centerpiece (above) from Sebastian Li.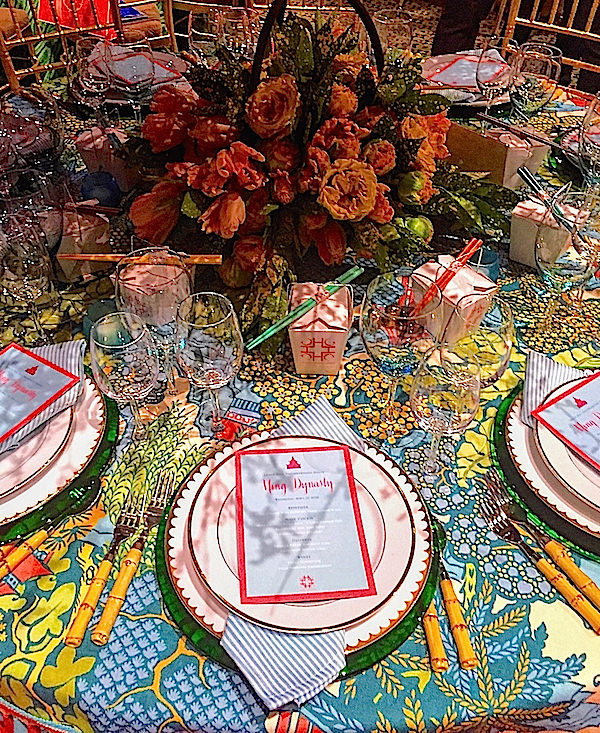 The Kapito Muller team represented Chintz in the 80s. On a tablecloth of Soane's charming new Dianthus Chintz, a classic mix of wicker, rattan and blue and white updated the vintage theme with fresh appeal.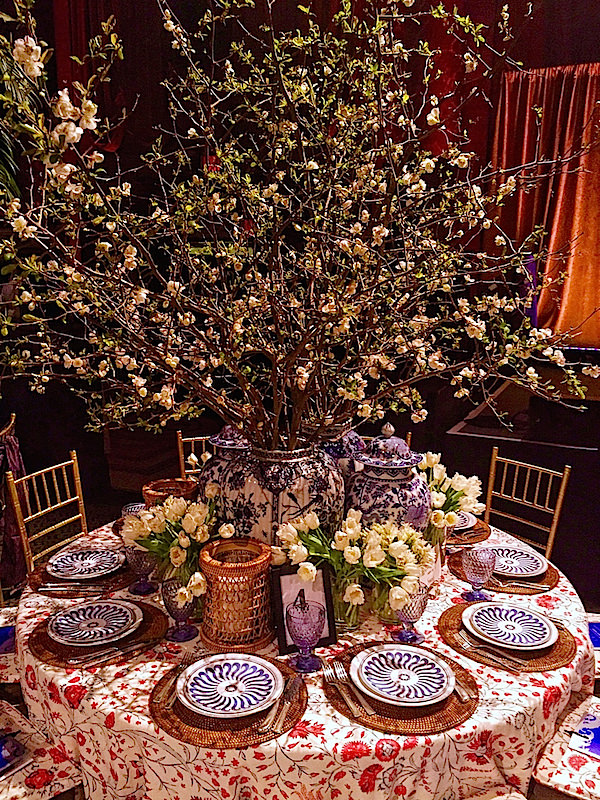 Ginger jars from William Wayne, Mecox Gardens hurricanes, Bunny Williams' Campbell House plates for Ballard, and chargers from Wisteria worked together for a perfect spring tablescape.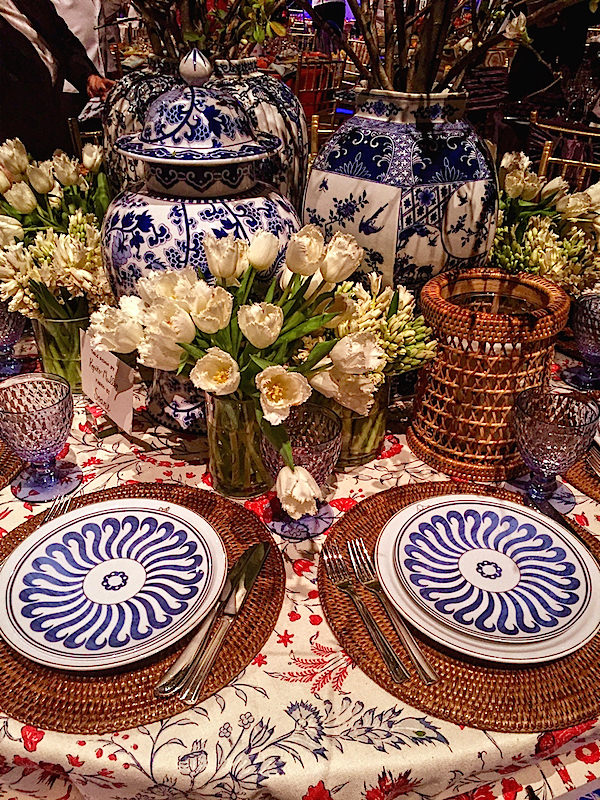 Interbellum Paris in the 30's was a golden age of artistic creativity. CeCe Barfield's It's Delovely table represented the style and glamour of those popular expat years.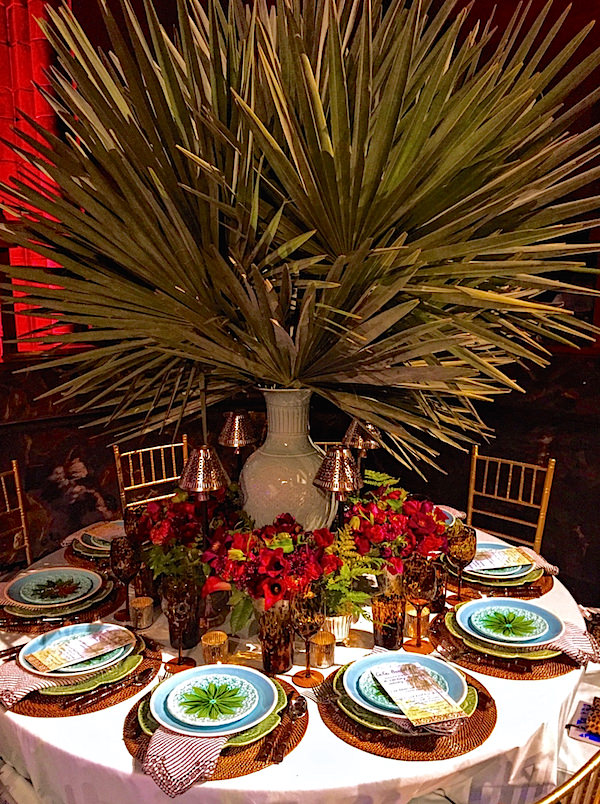 With a large jazzy centerpiece by Plaza Flowers, Cowtan & Tout table skirt (fabricated by Rebecca's Sewing Service), majolica dinnerware and charming menus by Hayley Sarno, I felt like Josephine Baker was going to make an entrance any minute.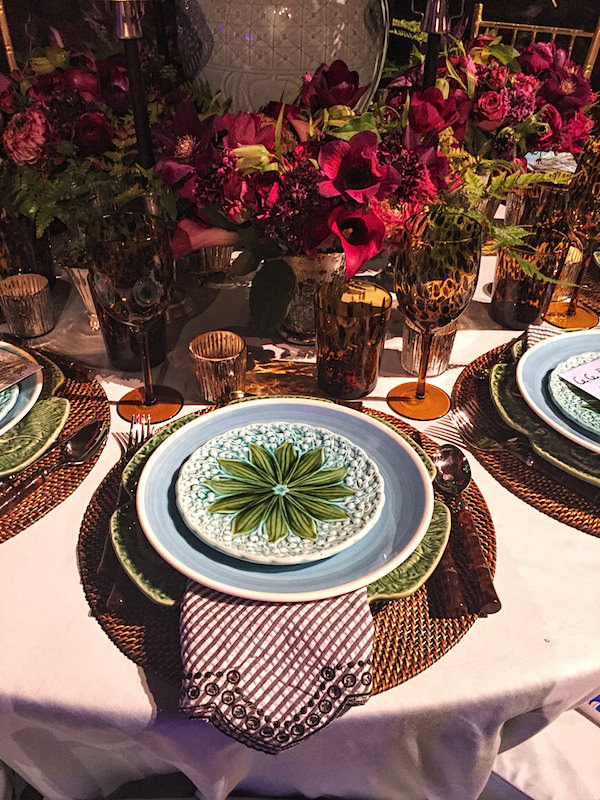 Juan Montoya also chose the City of Lights between the wars for his Springtime in Paris table. Focussing on the 1920's and the birth of Art Deco,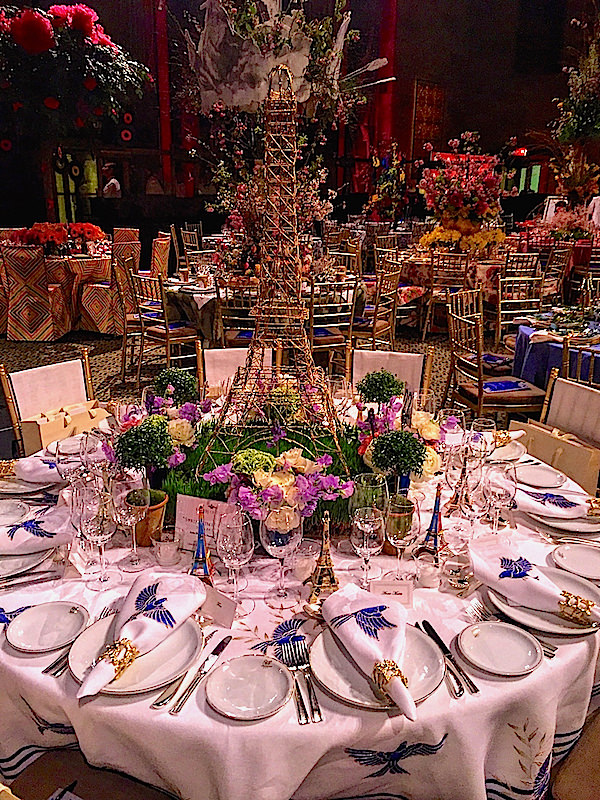 he expressed the stylistic movement and the freshness of the season with beautiful linens from E. Braun and centerpiece arrangement from ZeZé Flowers.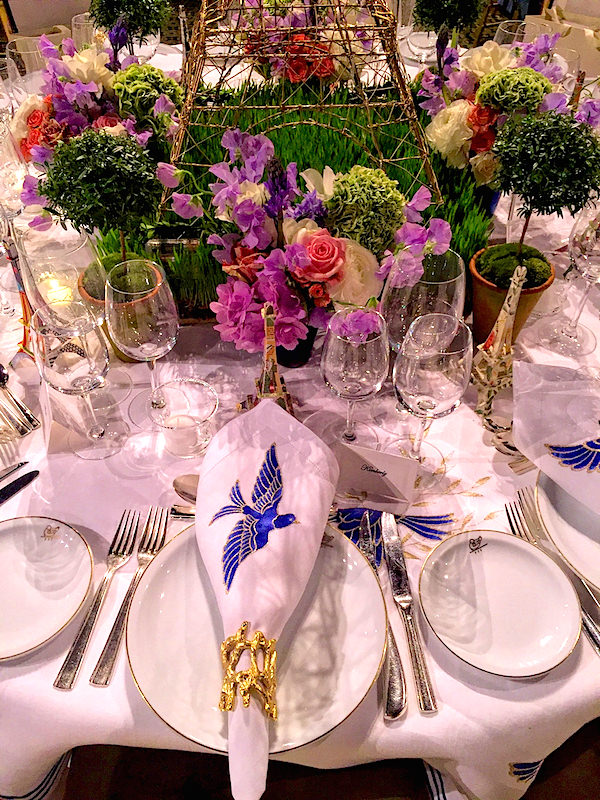 Sam Allen's table channelled a Dutch Garden Tea Party with a festive flowering centerpiece by KDJ Botanica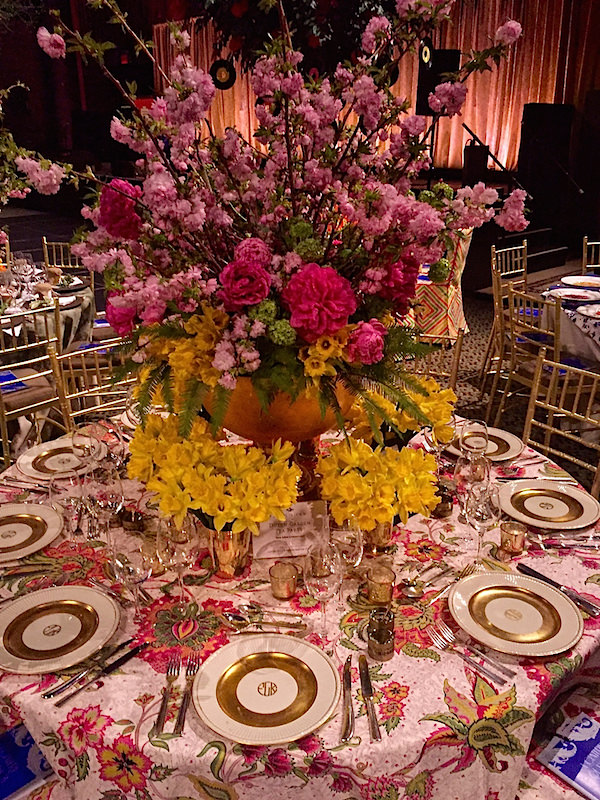 and pretty floral tablecloth by Cowtan and Tout.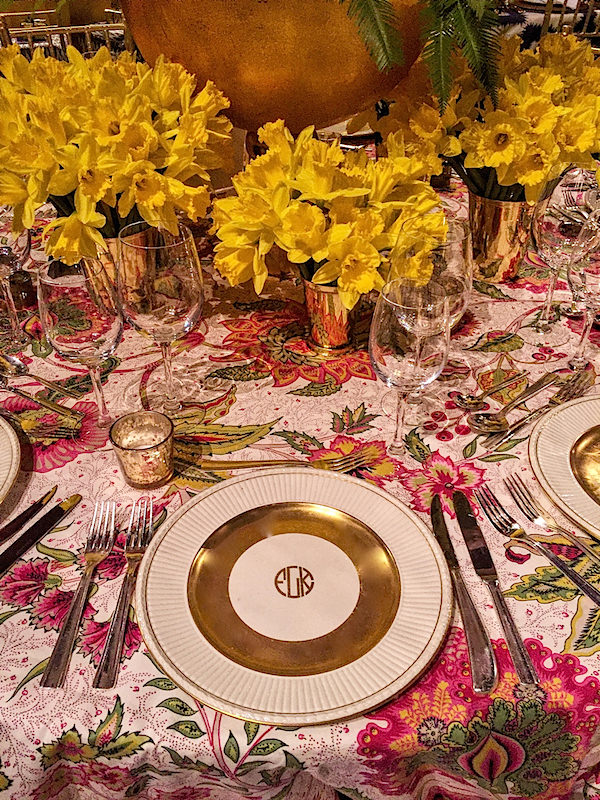 Aman & Meeks summoned the genius of Alexander Calder with their mobile-topped 20th Century Visionary table.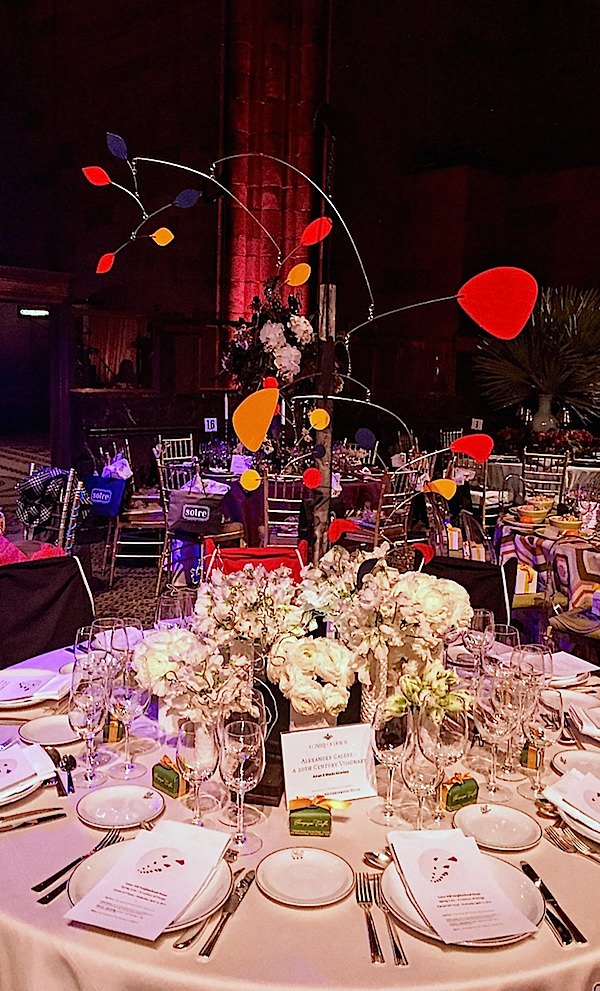 Within an elegant sea of white, their table featured an embroidered Holland & Sherry table skirt, capturing the energy and creative wit of the famous artist.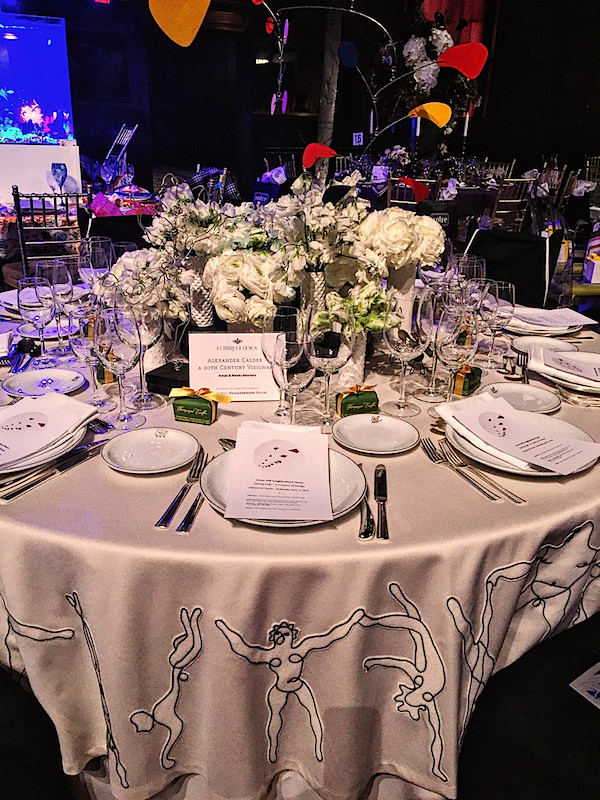 The vibrant colors of 1980's Neo-expressionism was displayed by Villalobos Desio in their Chroma table.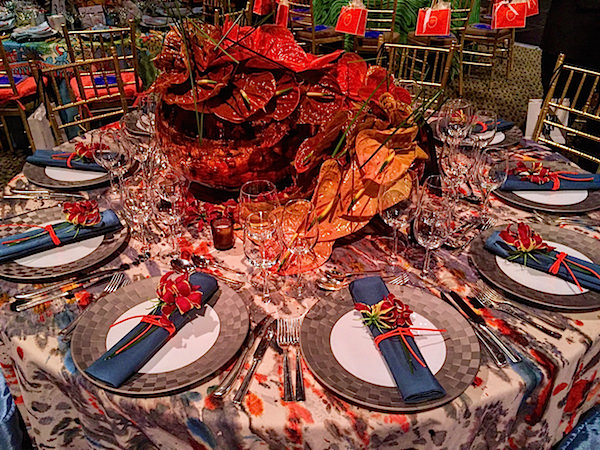 Fabric from Holly Hunt, Byzanteum plates from l'Objet and dramatic floral centerpiece by Nicolas Cogrel coalesced into an edgy dynamic table.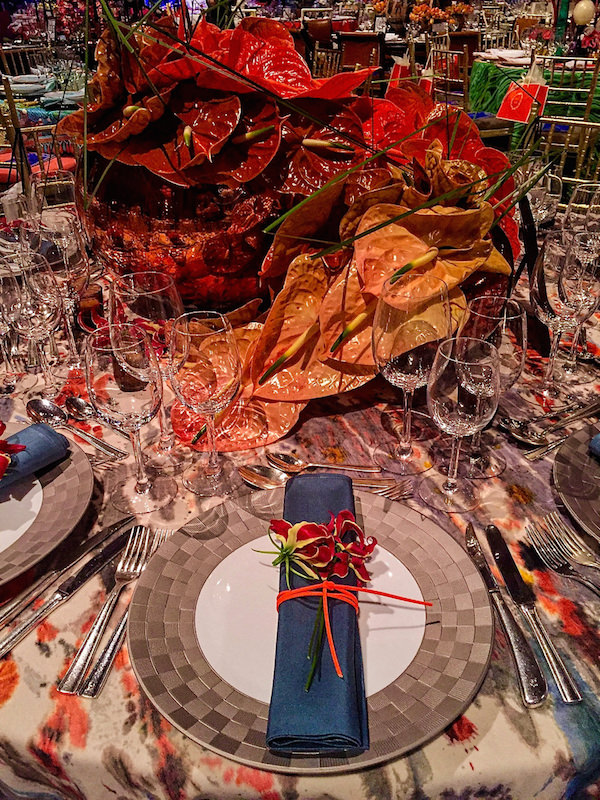 In an homage to the great Scottish Art Nouveau architect and designer, Campion Platt's Mackintosh Moment table celebrated Charles Rennie Mackintosh's innovative style.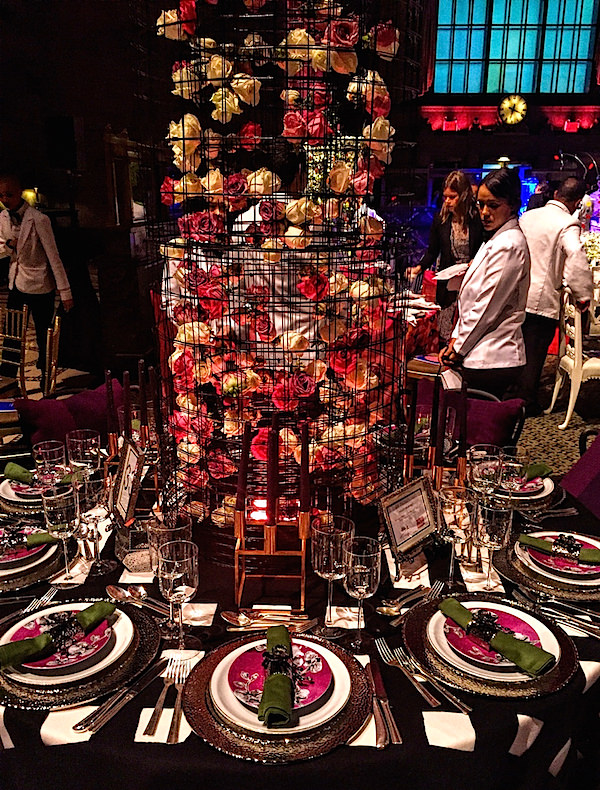 The grid-like centerpiece is a clever nod to Mackintosh's love of both nature and the Arts and Crafts movement. With pieces from Michael Aram and DWR, Campion expressed the eclectic nature of Mackintosh's designs – the plates referencing his beautiful floral watercolors and Mogens Lassen's Kubus candelabra recalling his modern approach to geometric forms.
Sasha Bikoff brought back the extravagance of the 80's with her Underwater World table. With an eye popping centerpiece by Manhattan Aquariums,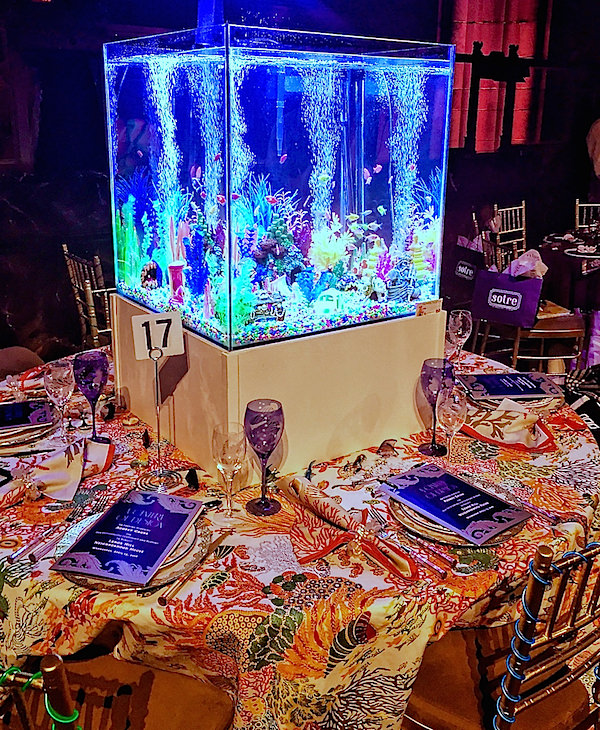 her marine life themed Pierre Frey tablecloth and dinnerware from Scully & Scully brought underwater luxury to the dining table.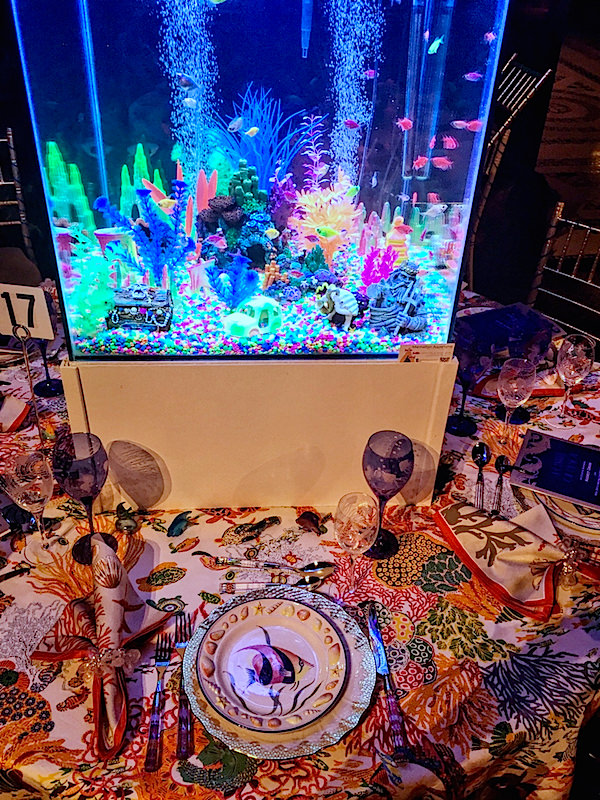 Tamara Stephenson and Susan Young are partners in their textile company Root Cellar Designs. The duo designed a suite of three fabrics for the tablecloth, chair backs and napkins to coordinate with their theme Acanthus Columns: A Romanesque Revival Garden Celebration.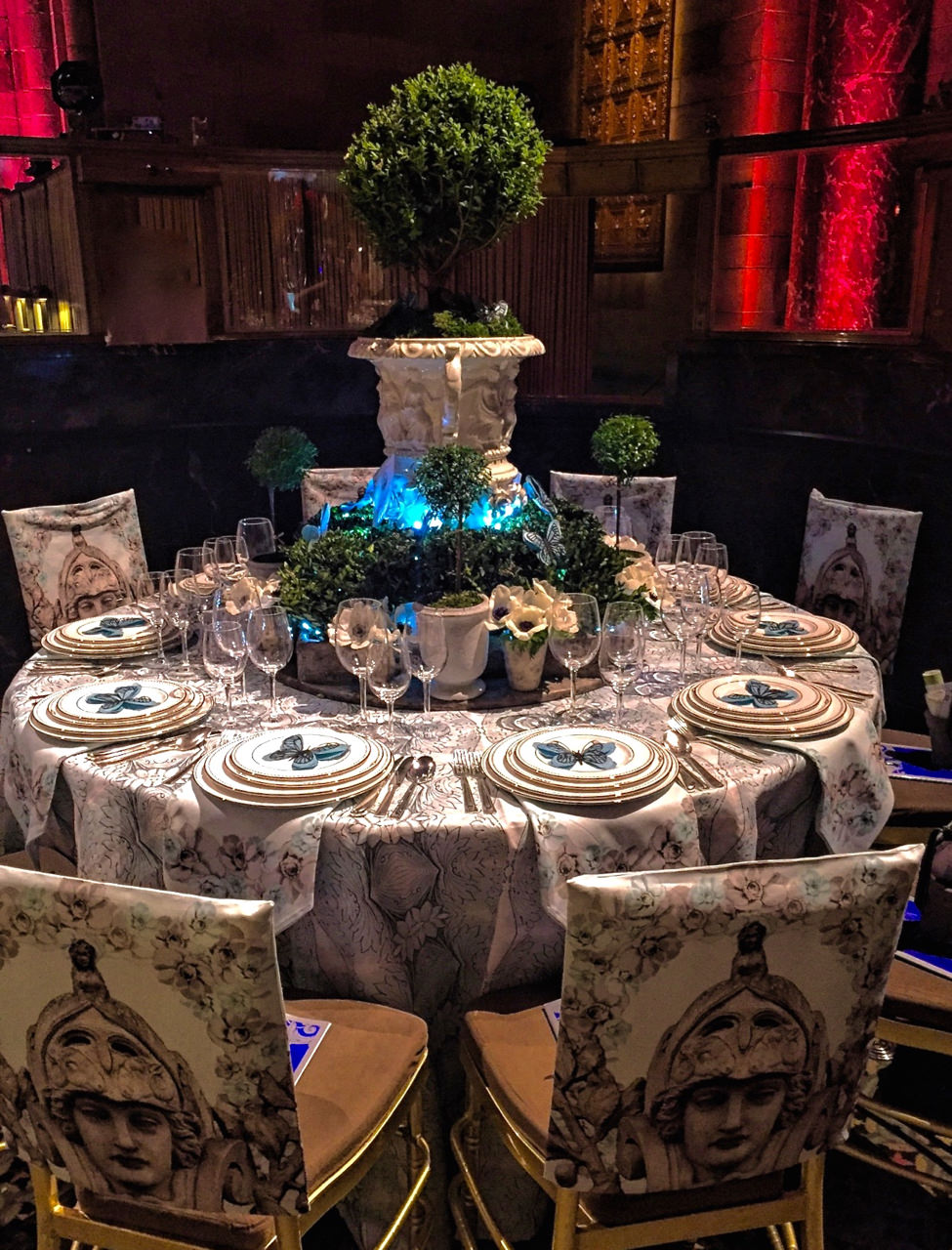 Tabletop included a centerpiece from NY Topiary in a classical urn from Newel and dinnerware from Lenox topped with decorative paper butterflies.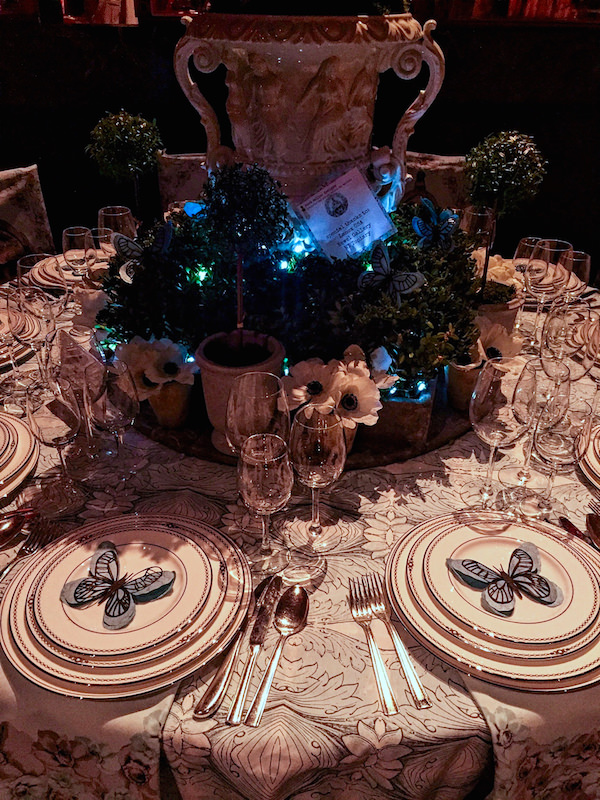 Congrats to all designers who participated. The Lenox Hill Neighborhood House Gala tables made for a magical and meaningful evening in design.