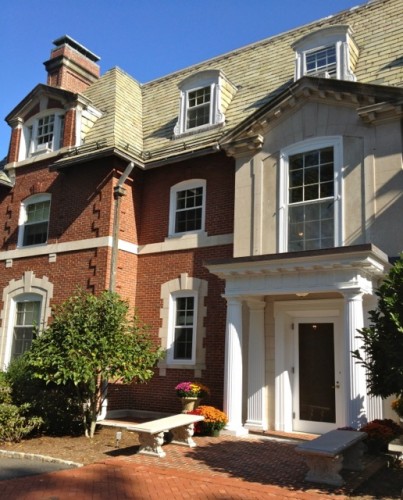 I recently had the privilege of previewing the spectacular renovation of the historic Connecticut Governor's Residence in Hartford. What an incredibly generous outpouring of creative collaboration this project is!! As I toured the beautiful home with Connecticut Cottages and Gardens editorial director DJ Carey, I was truly overwhelmed with a sense of pride – not only for our now beautiful state residence but also for the amount of time and effort selflessly devoted to this endeavor. All of the Connecticut based or related designers, manufactures and artisans donated their talent and wares to create an impressive home for our governor and showplace for both the public and visiting dignitaries.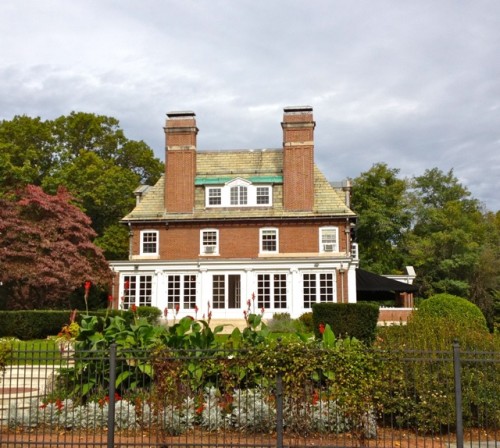 First Lady Cathy Malloy summed it up perfectly "Connecticut's rich history, the artistry of its residents and the talent of its craftsmen are on display in the Residence, and it is the Governor's and my goal to expand access to the home and these wonderful works of art to the public. We believe that the title of the project—'The People's Project'—is aptly named as so many Connecticut residents have ownership of this state property. From Connecticut 's top interior designers to manufacturers, Connecticut Cottages & Gardens magazine was able to enlist these talents to donate their skills, their time, their services and beautiful furnishings and decorations in order to make the home more accessible to the public for years to come."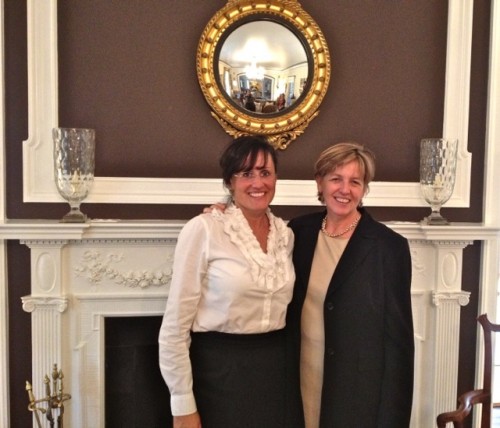 The Georgian Revival home was built in 1909 by the Boston architectural firm Andrews, Jacques & Rantoul for private clients. It did not become a governor's residence until 1945. In 1991 The Governor's Residence Conservancy, a private, non-profit corporation responsible for the preservation, restoration and renovation of the home was established. Although renovations had been undertaken throughout the years, updating of the public spaces was sorely needed. When the conservancy approached Cottages & Gardens, DJ jumped at the chance to be involved – with both feet! This entire project was miraculously organized and completed in six months!! She and Carol O'Shea, Executive Director at the Residence, above, are looking justifiably proud of their work!!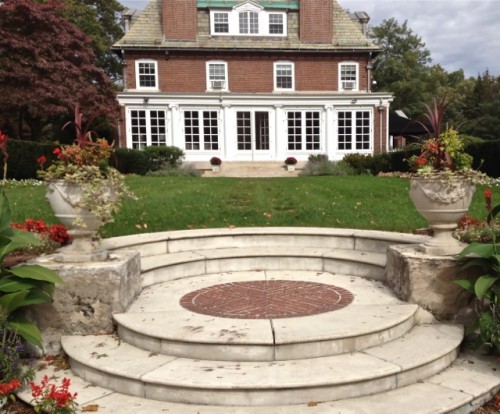 A select group of Connecticut designers were chosen and carefully vetted for the project, including Jamie Drake, Sandra Morgan, Carey Karlan, Susan Bednar Long, Philip Gorrivan, Catherine Cleare, Paula Perlini, Polly Denham, Glenda Moralee, Tricia Izzo, Carolyn Kron, LouAnn Torres and Nick Geragi. In addition were the many manufacturers and vendors who donated services and products. Welcome to The People's Project!