The triumverate that is Créations Métaphores represents the brilliant blending of three distinct brands that are as different as they complementary. And  together, discreetly under the Hermès umbrella, they coordinate for a super sophisticated understated chic. It's a good thing they had a prime Paris Deco Off locale on the rue Furstenberg, otherwise I might have missed them.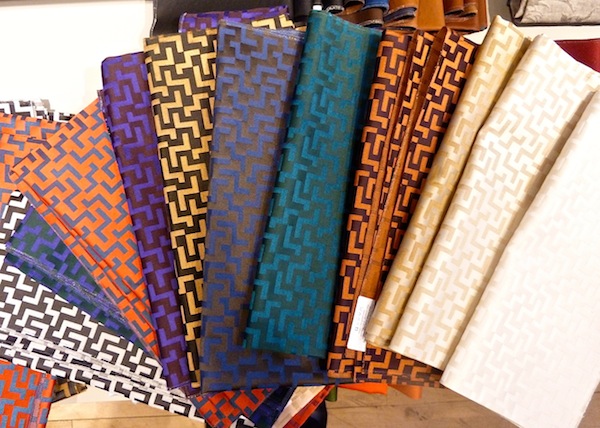 Metaphores was created in 1981, the collection echoing the unexpected combinations often found in the figure of speech. Mat and shiny, iridescent and plain, natural and synthetic but always elegant, subtle and contemporary. One of their new introductions for fall, Zigzag, above and below, is a small jacquard of geometric pattern in a stunning range of colors.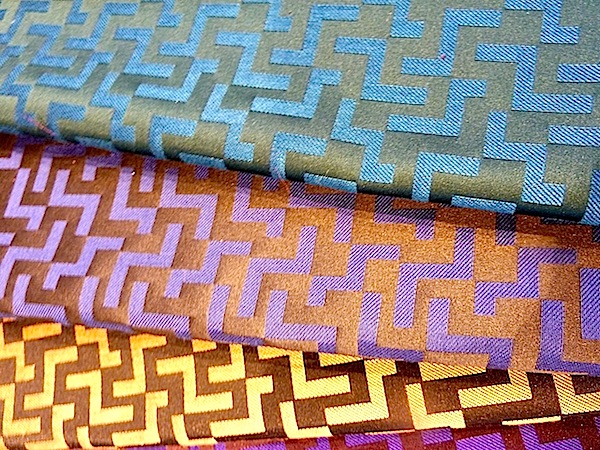 Rally is a handsome marriage of linen and cashmere. Resulting in a luxurious fabric that is both soft and strong, it offers infinite versatility.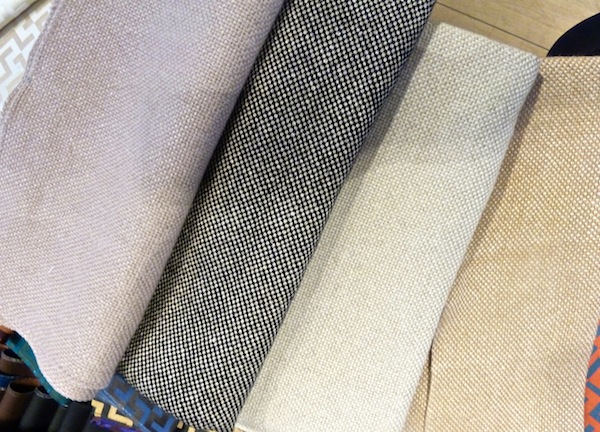 Abysses is an unusual laminated velvet that exudes a subtle sparkle reminiscent of shagreen.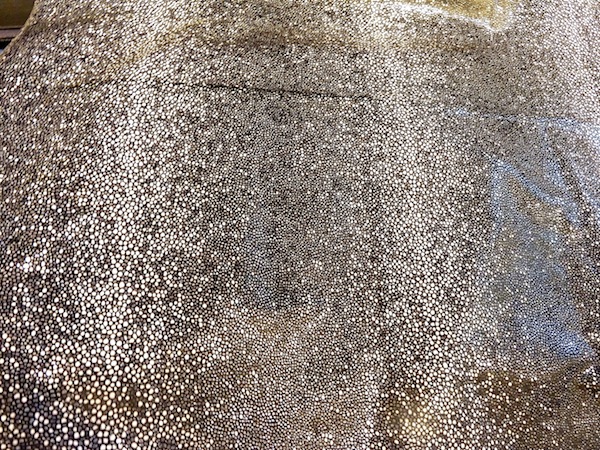 But the strength of the collection is the ability to mix both within and with the other two lines to create sophisticated and elegant combinations.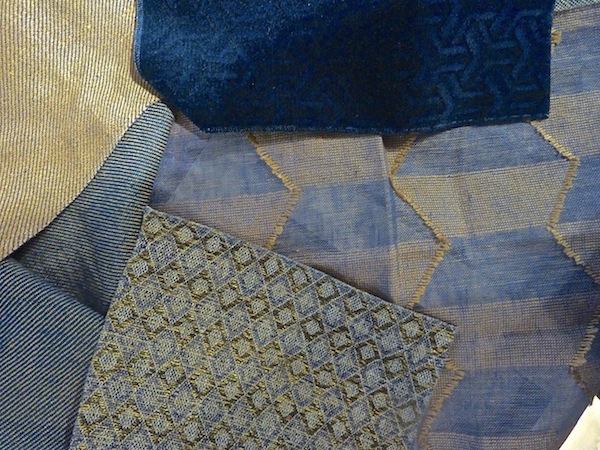 Since 1814, le Crin has been continuing the tradition of hand weaving horsehair (crin) on century old looms. Originally used for crinoline petticoats (hence the name), Napoleon's campaign furniture and clerical seats, the intricate craftsmanship results in a slow weaving process that produces a maximum of four yards a day. The resilience and sheen of the final fabric have made it a timeless favorite. Galop above bottom mixes beautifully with Metaphores' contract worthy Trevira Ypsilon, top, linen Citizen, left, and new Duo.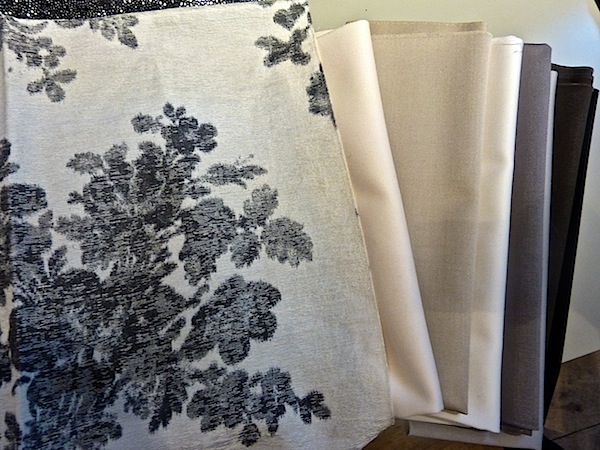 The final member of the Créations Métaphores trio is Verel de Belval. With a distinguished two hundred year old heritage, the Lyonnaise silk house is well known not only for its exquisite lampas, but also damasks, solid, striped and embossed silk velvets and solid or specialty taffetas. The selection above features the new linen Tuileries in cream on top. Inspired by an 18th century pattern, the elegant floral is created with a warp print technique, which produces a soft slightly blurry focus. It is also available in a custom made-to-order embroidered version.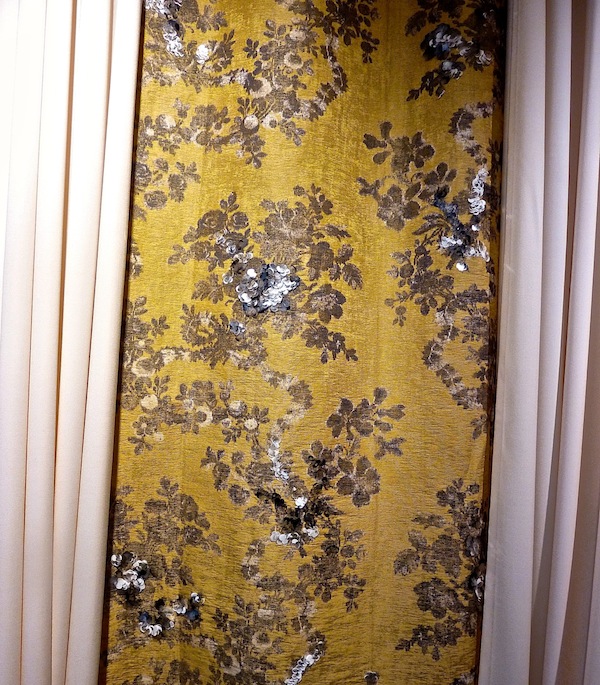 Created in workshops in France, the glamorous handwork is a luxurious addition.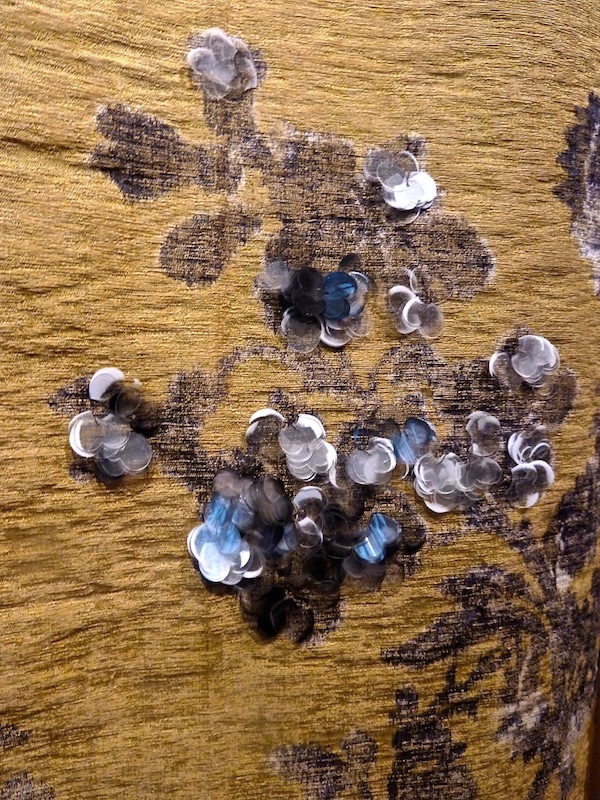 How exquisite is the new Fontainebleau, above, a coated silk embellished with metallic threads.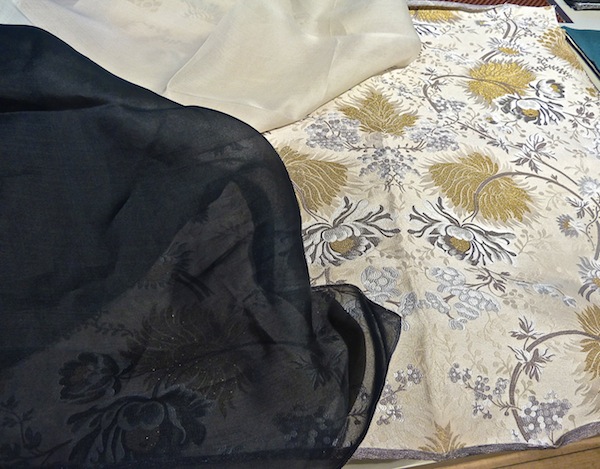 Shown with the new gossamer weight Angelique silk organza in both black and white, it is a polished pairing – très raffiné. And how different it looks in the aubergine/turquoise colorway – so rich and exotic.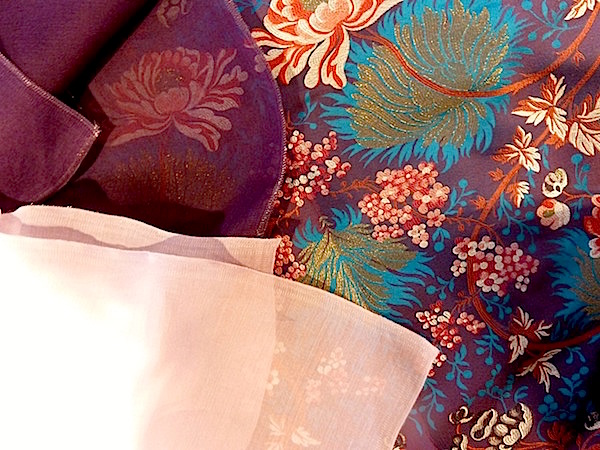 Créations Métaphores is a collection of supreme sophistication, of understated chic appropriate for traditional or modern environments. With a wide variety of prints and solids, weights and texture, it encourages creative combinations and layered luxury.