Among the thousands of exhibitors at Maison, I was delighted to discover Midipy, a French brand looking to revive the heritage of the century old wool mills and weavers' workshops of the Pyrenean mountain valleys. With skills handed down by generations, they have translated these traditional and authentic goods into a stylish line of beautiful blankets, rugs and leather products.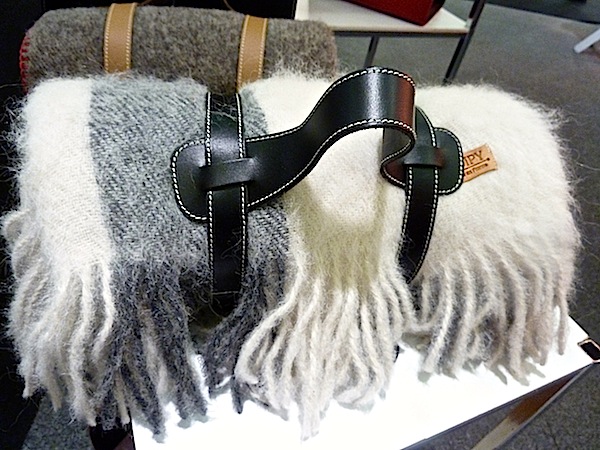 After carefully selecting only the very best wool, it is washed with soft spring water, exactly as it was in the late 1800's. This non-chemical cleaning process  guarantees the quality of the finished product.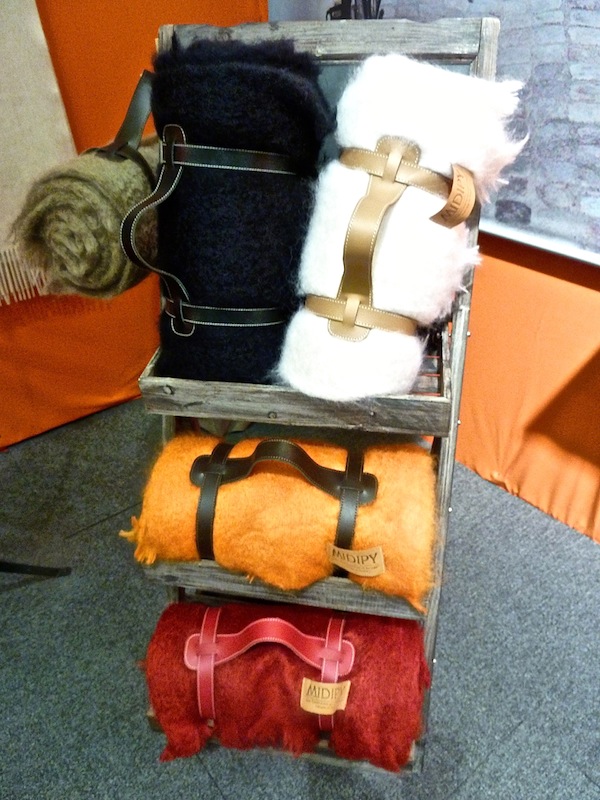 Nor far from the Pyrenees, are regions of leather makers with the same devotion to craft and quality. Made here in the Midi, Midipy's leather products represent the same timeless authenticity translated into contemporary items for living with comfort and elegance. Subtle details make the style from a classic tote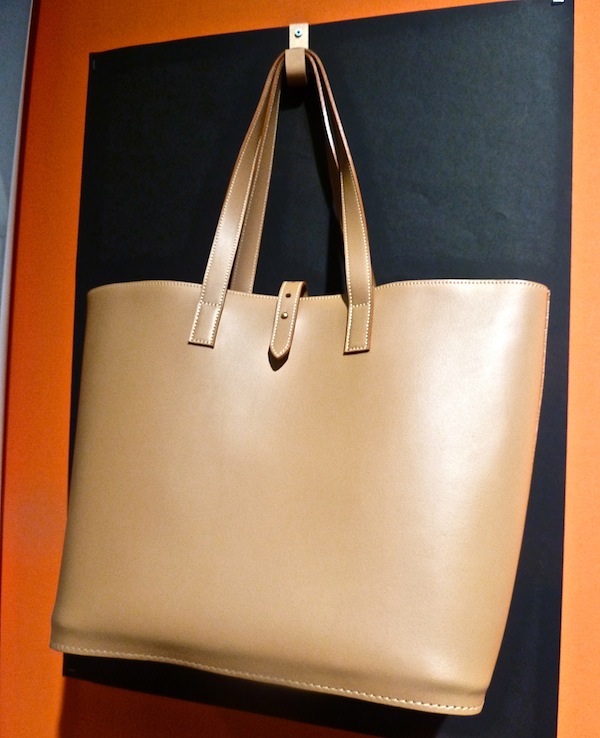 to chic magazine holder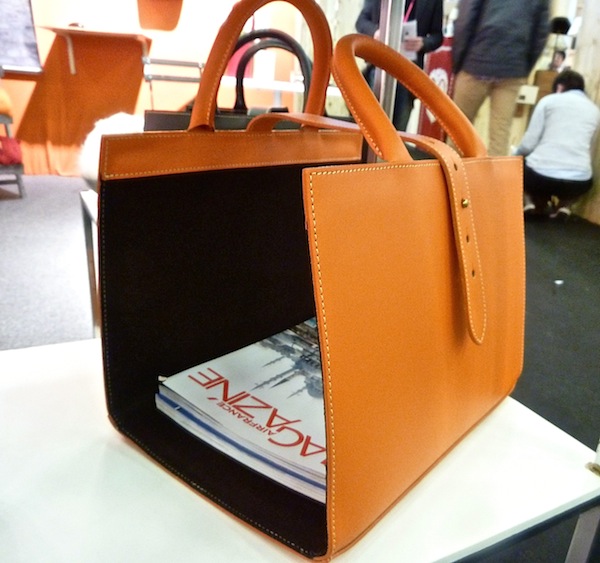 to stylish wine carriers. There are also handsome placemats, blotters and other home accessories.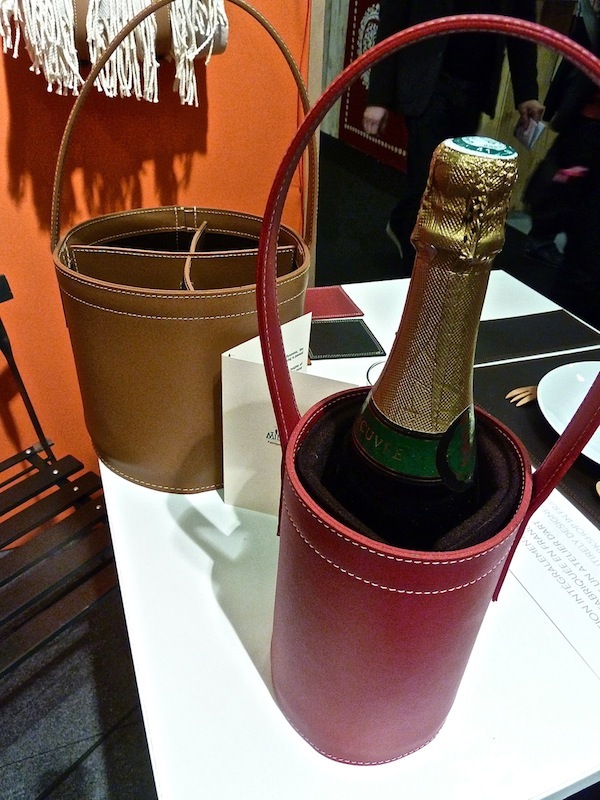 Organic forms were taken in a very different direction at the London firm Sé. Several friends and emailings had suggested I take a look at their line. It was understandably quite crowded when I stopped by so I just snapped a few favorites. A witty collection of modern luxury, Sé's innovative use of modern materials fused with old fashioned craftsmanship result in products with contemporary lines with familiar feeling shapes. Their fabulous By the Trees ceramic tables come in a variety of handsome finishes.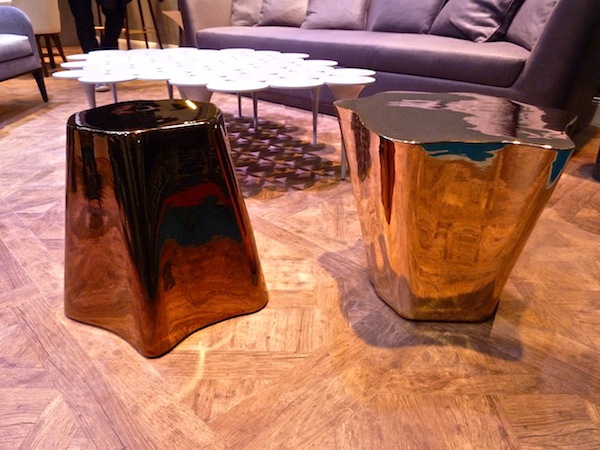 And the Bala Lo side table is a sophisticated exchange between the Italian-made ceramic base and carrera marble top. The metallic finish would be a great way to add a little sophisticated glam to a room.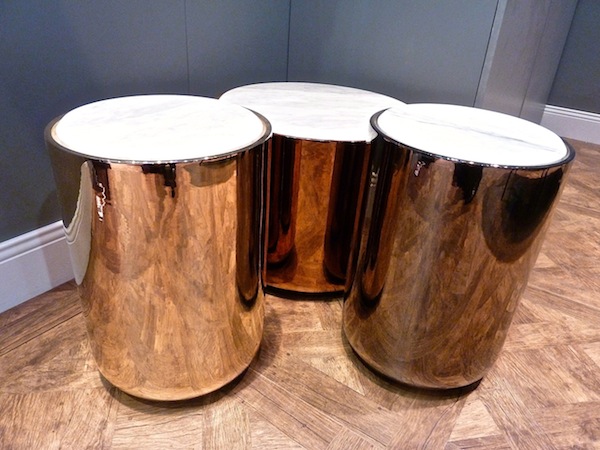 Sé also collaborates with international designers and their collection with Spanish designer Jaime Hayon resulted in some iconic pieces. The Beetley bar stool walks the line between classic and contemporary. It's understated elegance could work in almost any environment.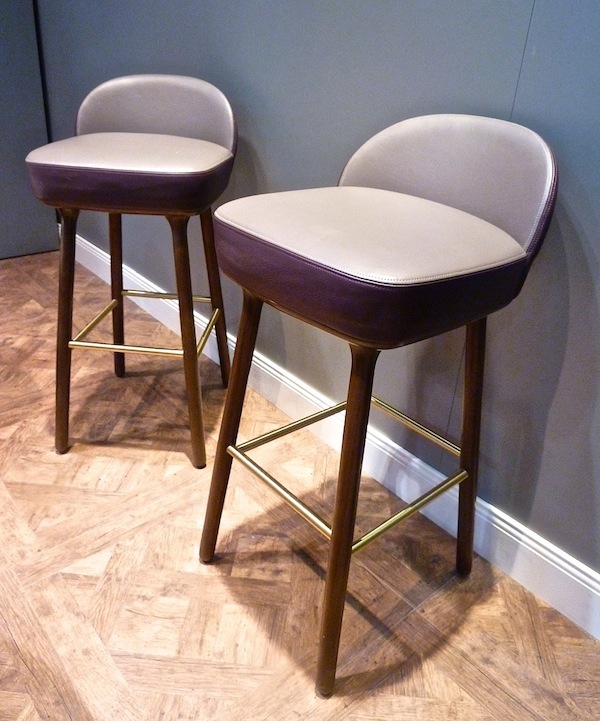 Here in another iteration from their catalogue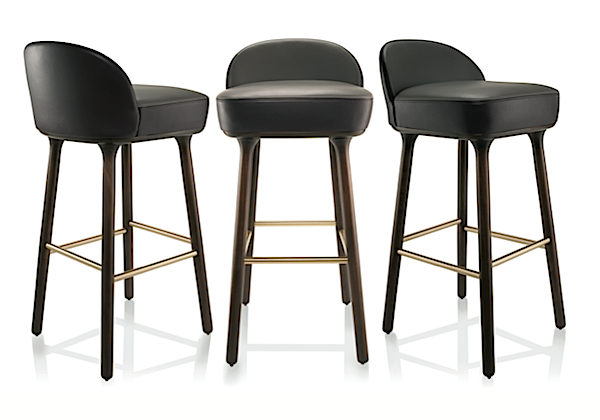 And the Time Piece side tables in bronze are sculptural anthropomorphic forms reduced to a refined and elegant essence. The black patinated sides with polished metallic top seems to echo the recent runway.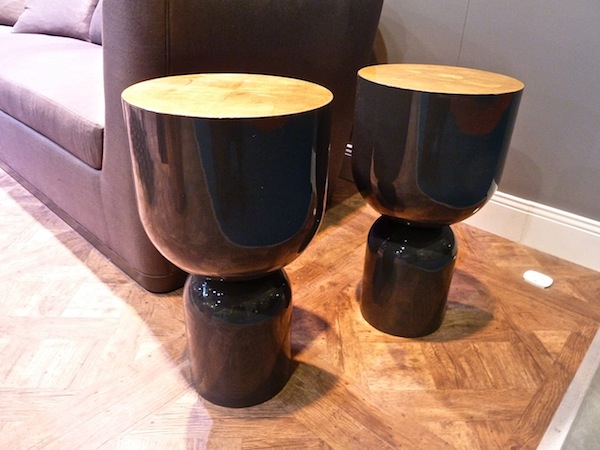 I wish I had taken more shots at the Gervasoni booth. Founded in 1882 as a small wicker weaving workshop, the much expanded Italian company is now run by the third generation of the family. Marrying natural materials with modern techniques, Gervasoni is ruled by its commitment to both forward looking style and eco-friendly production. A collaboration with designer Paola Navone produced a sophisticated yet casual collection. The INOUT 109 chair was a favorite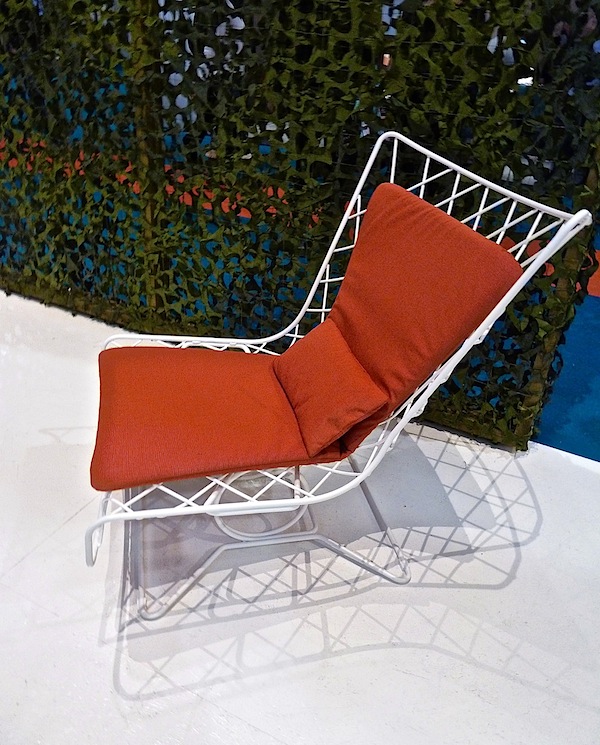 Lighting options were also standouts. From the beachy croco lights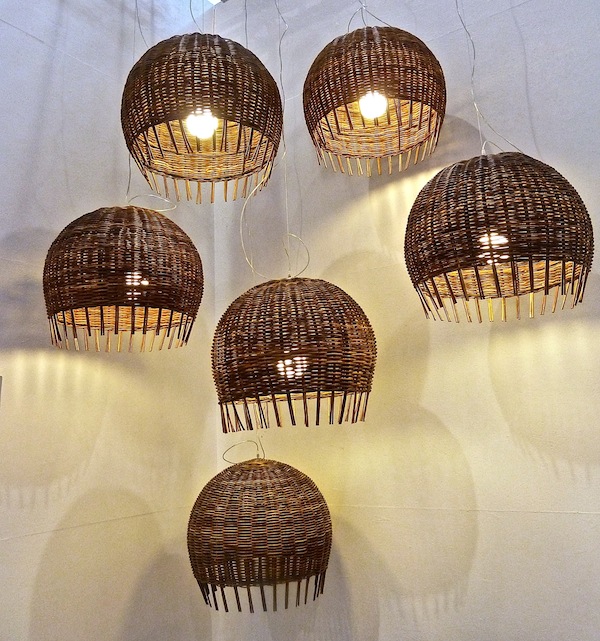 to the stunning Sweet 95 suspension light of woven PVC, also by Navone. The matt black version is the epitome of casual chic.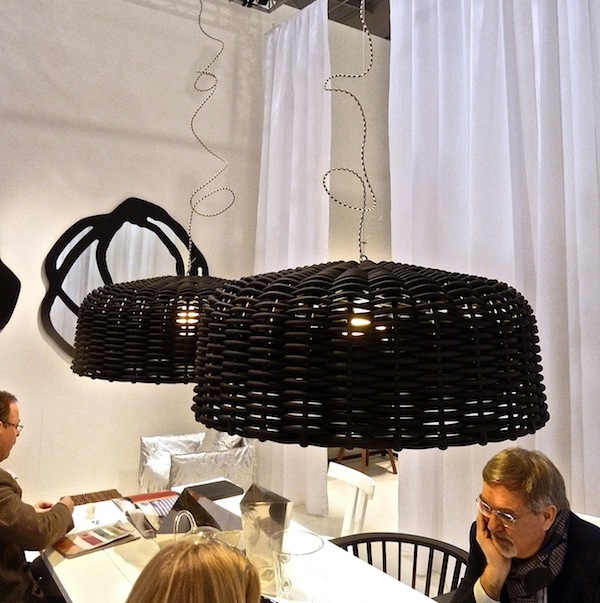 Stay tuned for more design inspiration from Maison et Objet.