If I were to bury my ashes at Bergdorf's, it would probably be on the seventh floor, where all temptation for the home resides. And now is a particularly alluring time to visit as AERIN has partnered with Bergdorf Goodman in their hallowed hall to showcase her extensive fall line of decorative accessories, set within stylish vignettes featuring her furniture and lighting collections. Inspired by her grandmother's NYC townhouse, where Aerin spent many hours of her formative years, the collection echoes the artistic European influence in Estée's home. There contemporary artwork mingled with the legacy of Austrian architect and designer Josef Hoffmann (Aerin lived in Vienna when her father, who later co-founded the Neue Gallerie, was ambassador) as well as other major European styles. And AERIN translates that sophisticated sensibility into a luxurious yet effortless elegance for today.  Below her French mid-century inspired Willow Chairs, so chic in leopard, sit with the marble and brass Flint nesting tables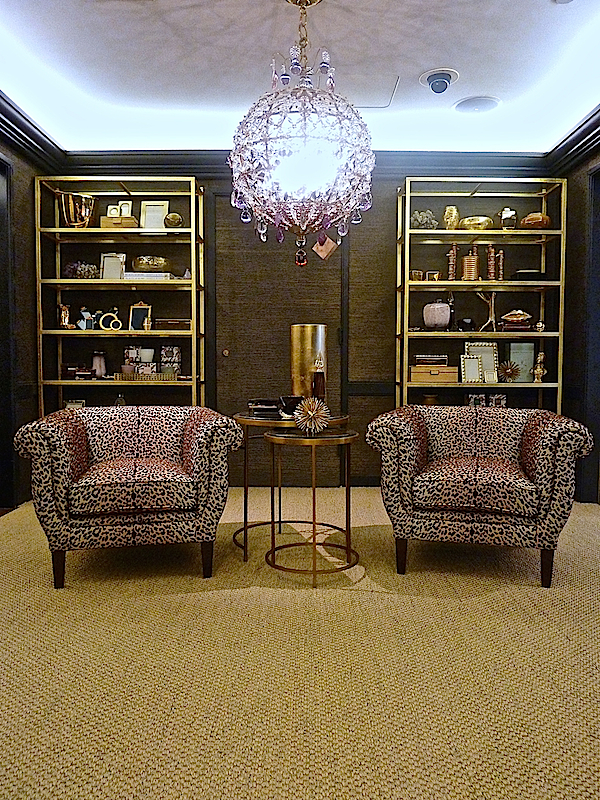 beneath her Heather ceiling light, an intricate and feminine interpretation of traditional glamour.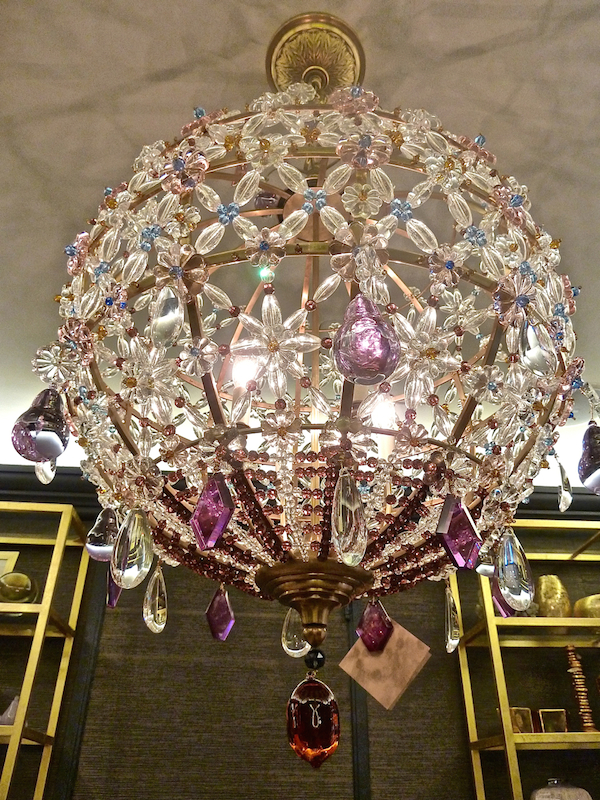 Her Washington bookcases are the perfect vehicles to display many of her accessories.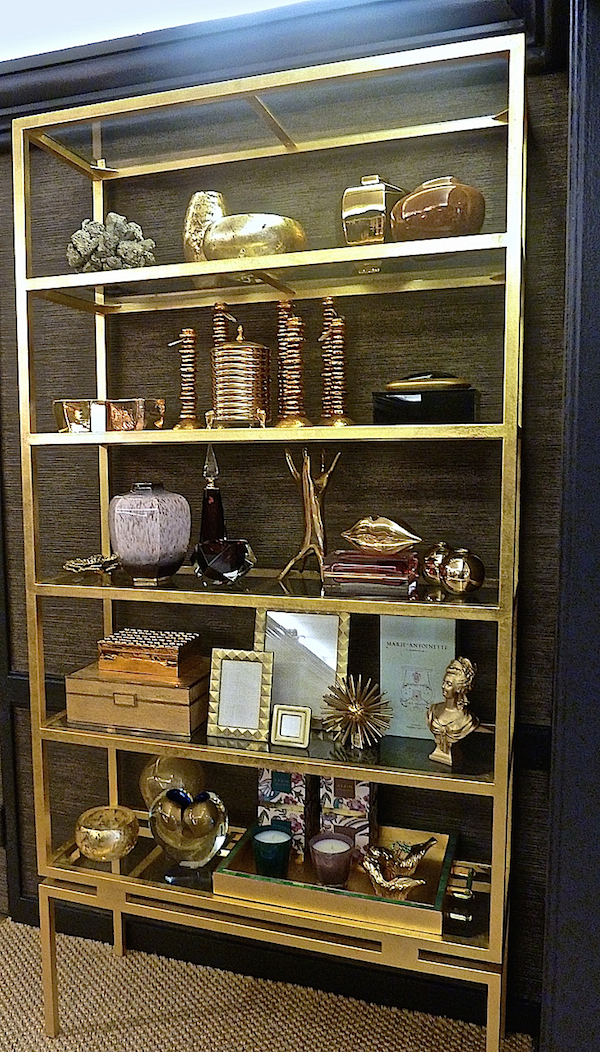 The fall collection includes luxurious new materials and finishes as well as many objects in Aerin's signature gold. One of my favorite introductions is the new plum-like Maurice finish seen here on the beautiful Geo Vase. And it's small pieces, like the charming flower dishes that are perfect for accessorizing cocktail, bedside, vanity or even dinner tables.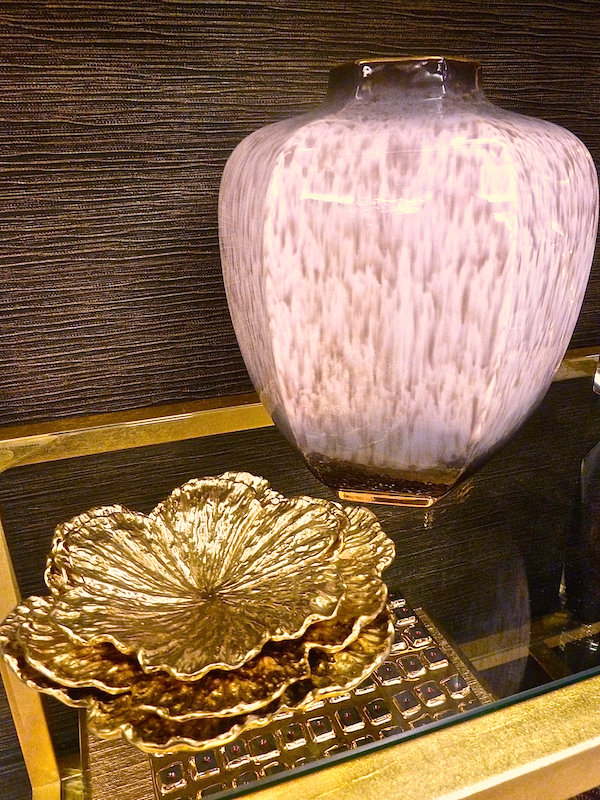 The same gorgeous Maurice finish is seen on the Floral Vases, fabulous organic pieces in either size. The gold Oval Vase is a staple of the original Essesntials collection.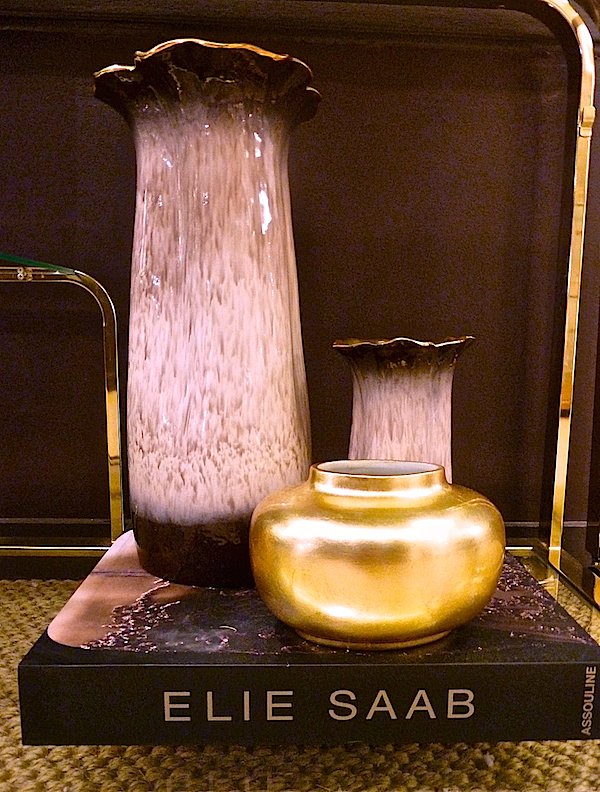 The Maurice Nesting Floral bowls is a gift-worthy set for a special someone. Behind is the medium gold flecked bowl from the Essentials Collection.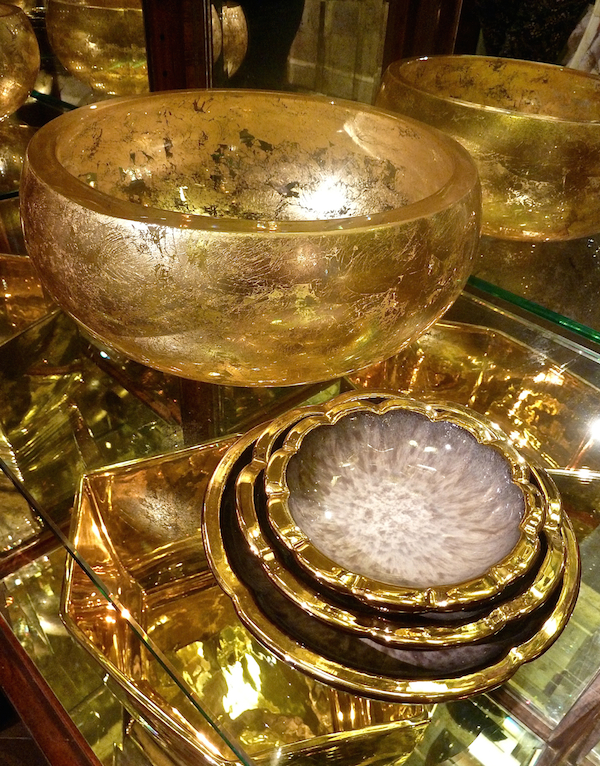 The new amber finish on the Smooth Vase is a warm alternative to the Maurice, shown in lovely contrast to the net gold glamour of the Textured Vase, illustrating the wonderful mix and match quality of the collection.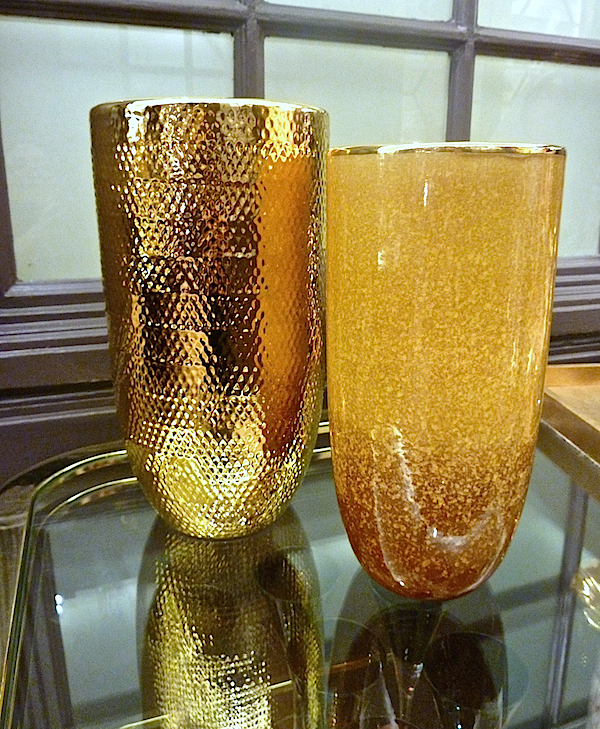 Another new ceramic finish is a wonderfully earthy marbleized clay in brown, available as a versatile gold rimmed charger or shallow bowl, below.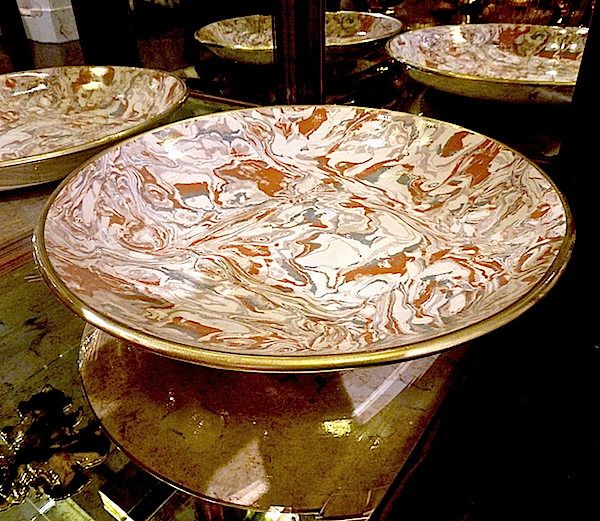 Aerin's favorite neutral is always gold and there are quite a few new pieces. Sitting on the Essentials Collection's gold linen jewelry box is the chic new square grid ceramic box. Made in Italy, like all the ceramic pieces, it is luxurious glazed with 18k gold.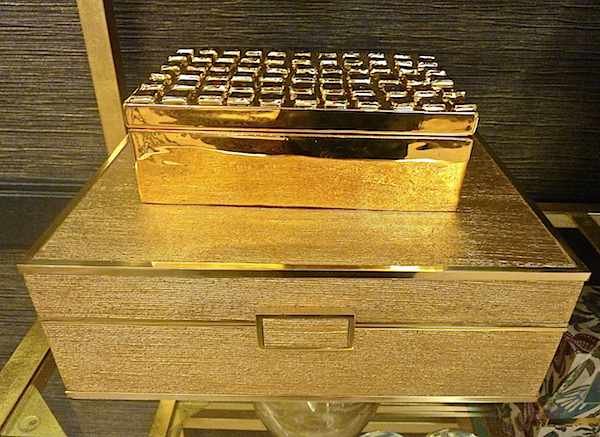 The new cone match striker below also comes in a handsome chocolate shagreen with matching matchbox sleeve (the shagreen also appears on boxes, coasters and a tray) and the straw texture gold is a new finish for a classic Textured Bowl.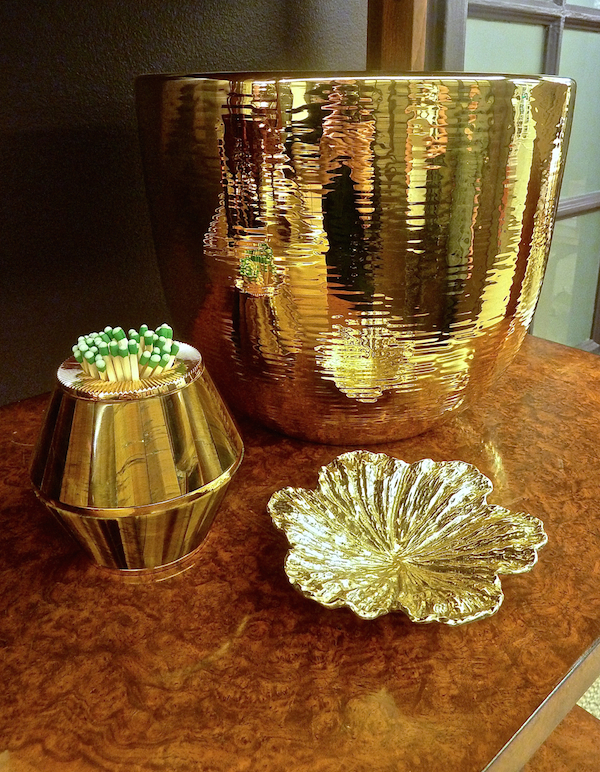 Exclusive to Bergdorf's are luxurious pieces fabricated in a stunning semi-precious Tiger's Eye. Bottle openers, below,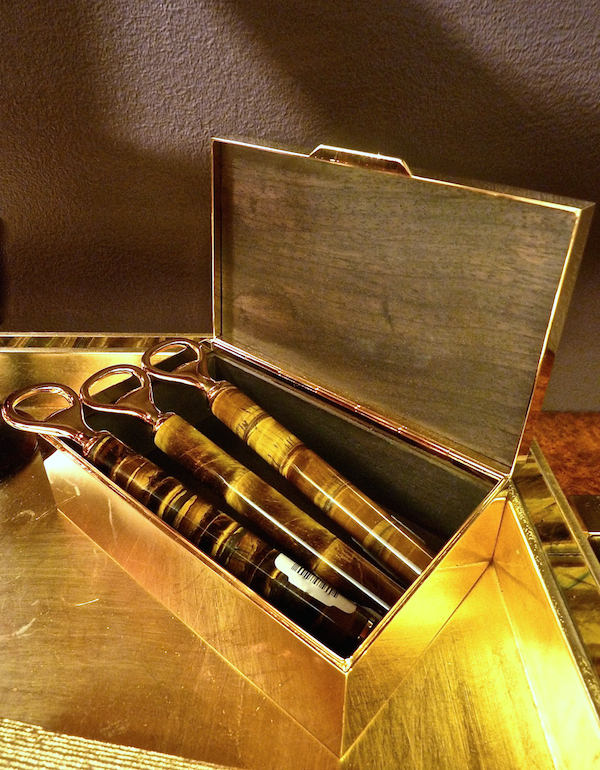 picture perfect frames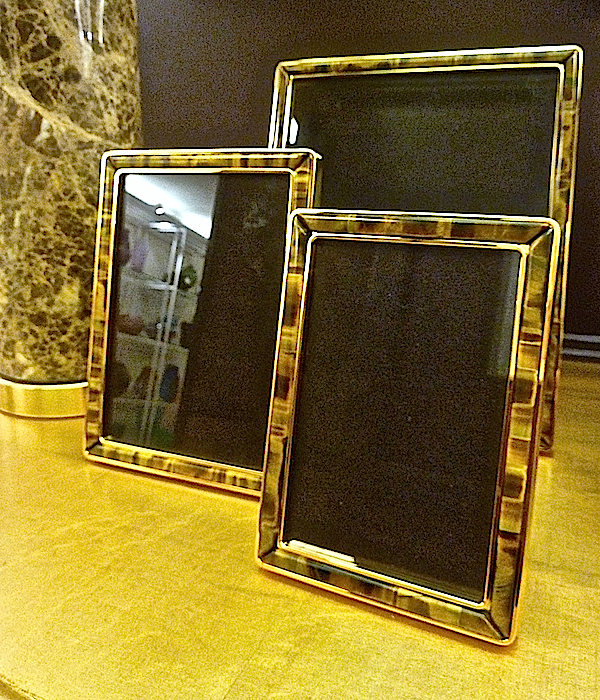 bottle stoppers and elegantly rimmed tray as well as other decorative objects are thoughtful gifts for the man or woman who have everything.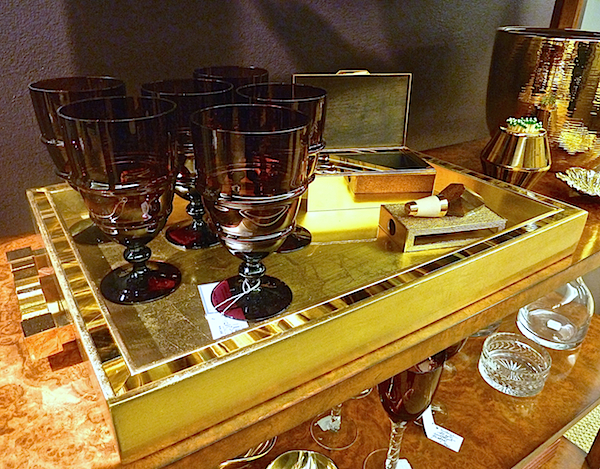 But the pièce de résistance just might be the magnificent shagreen backgammon set.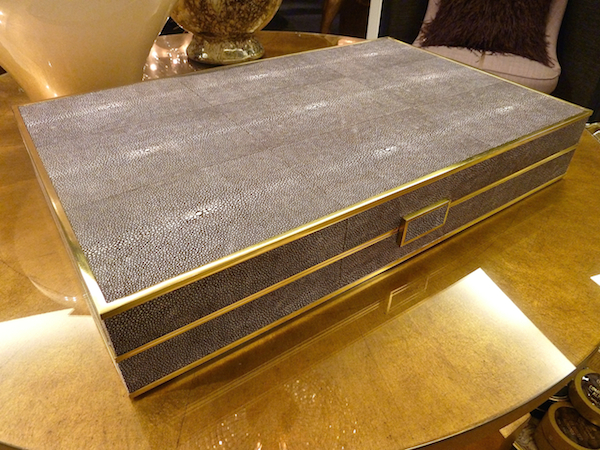 Hand crafted with an inlaid burlwood interior,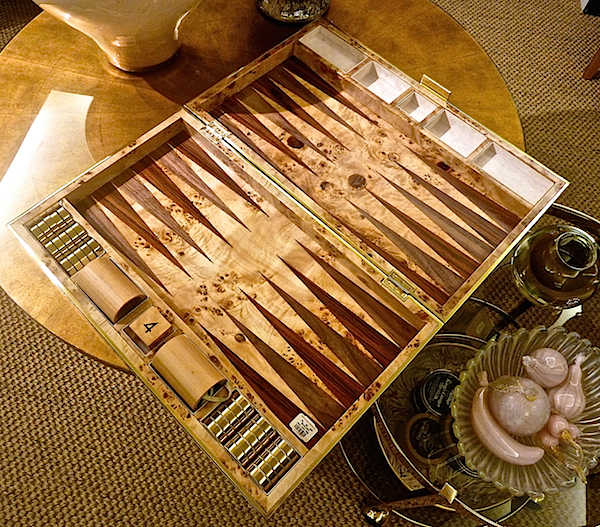 it has exquisite details, from gold rimmed shagreen checkers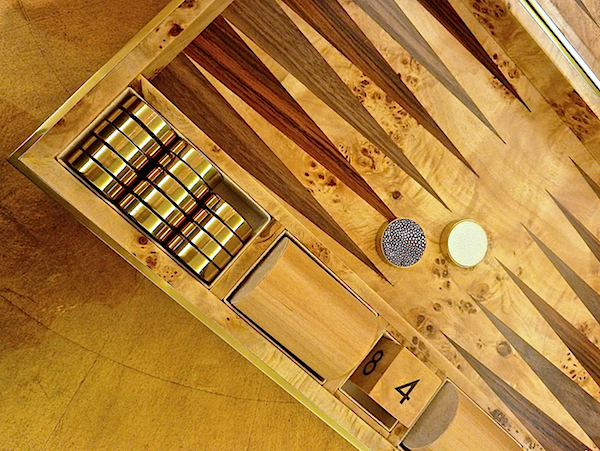 to suede lining and beautiful brass detailing. A special gift for someone who has been very very good.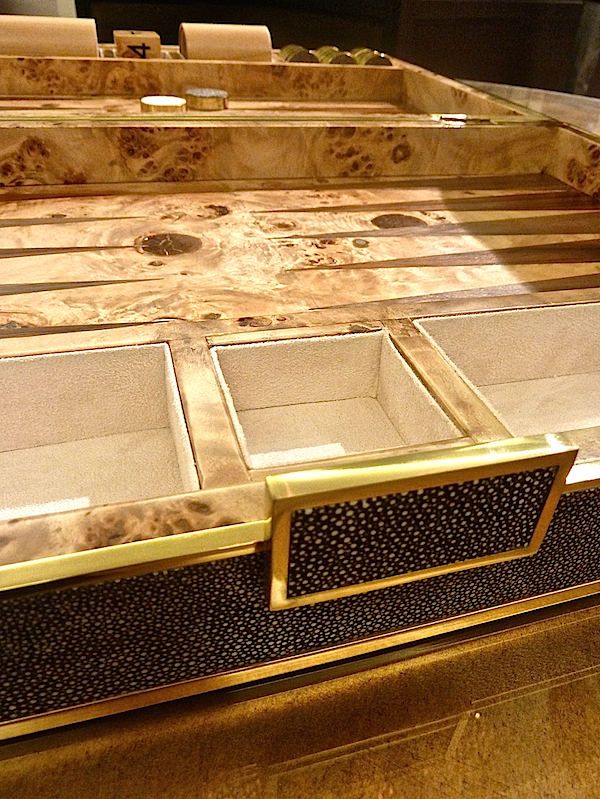 For those of you who live locally, next time you're in the vicinity, stroll up to the seventh floor at 58th and 5th and you can experience the world of AERIN in person.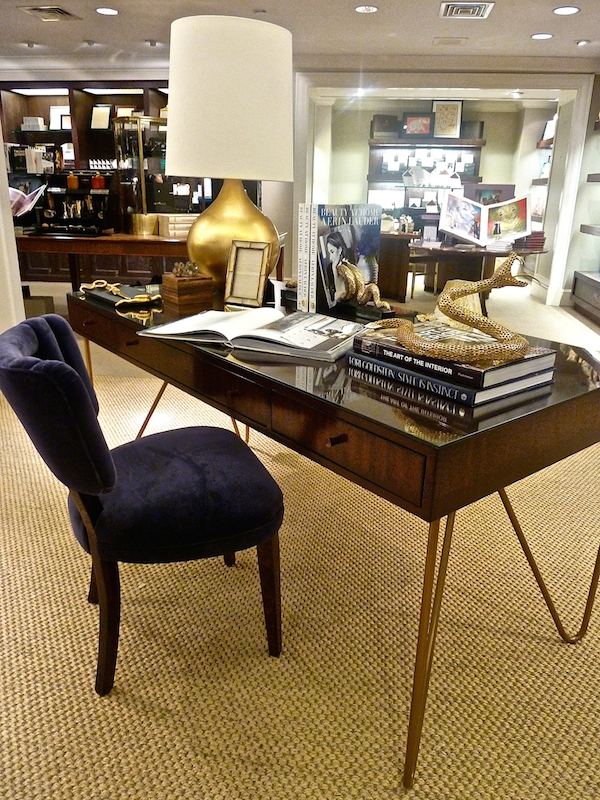 And to get a glimpse of her Southampton life, be sure to join us behind the scenes for our video with Aerin at her beautiful Hamptons home and shop here.