Award winning designer Alexandra Champalimaud not only brings a wealth of knowledge and international experience to every project she touches but a sixth sense. Whether a luxury hotel in China or Japan, a charming inn in the Hamptons or a spa in rural Connecticut, she intuitively knows how to connect a specific sense of place with extraordinary style. For Alexandra, it's all about the story. And hers is a very special one. Born and raised in Lisbon, she left during Portugal's 1974 military coup and moved to Montreal where she raised her children as a single mother while establishing her eponymous firm 30 years ago. Now with her company located in New York, she continues to grow and have prestigious projects around the world. And yet in meeting her, she is down to earth, funny and wise. Join us for a video visit with the talented designer at her historic home in Litchfield, Connecticut.
Sophisticated and stylish with a remarkable zest for life, Alexandra is as enthusiastic about a new smoothie recipe as a huge project half way around the globe as the biggest fish she ever caught. Her home is a personal expression where her respect for history, love of the outdoors, and passion for great design and craftsmanship fuse into a coherent vision.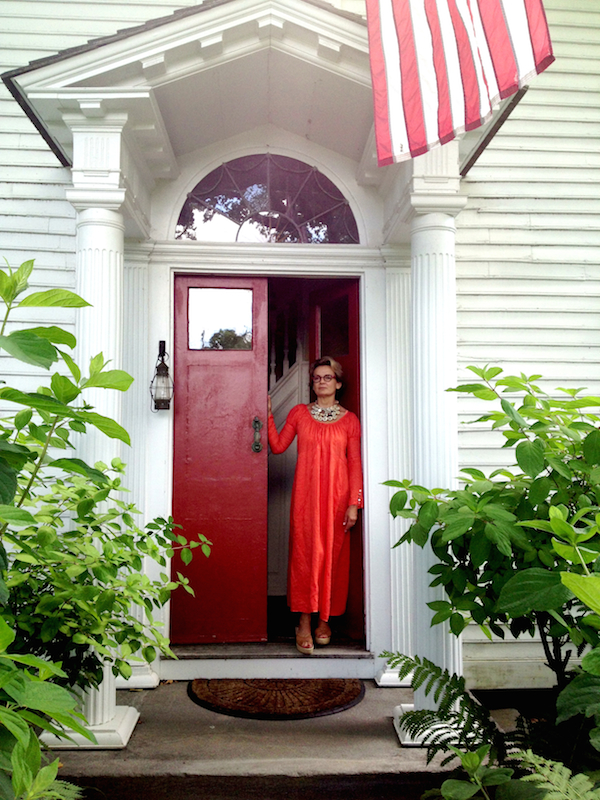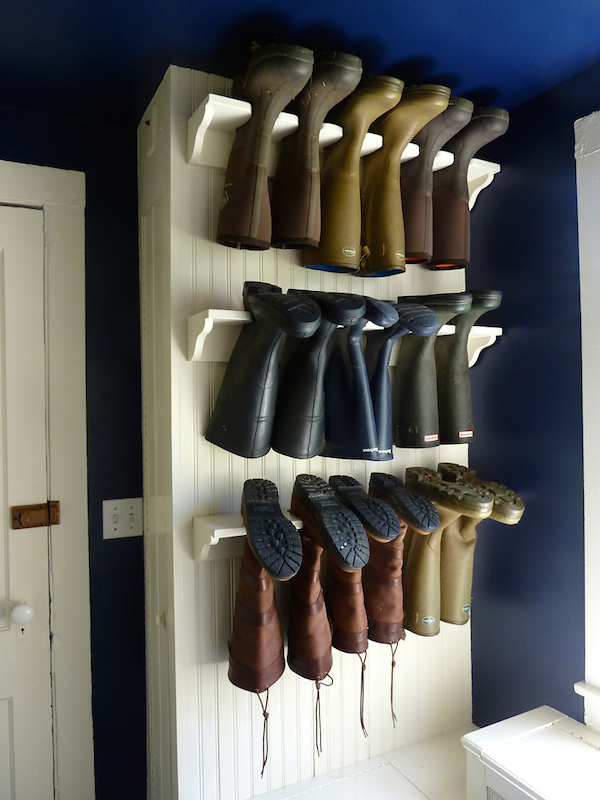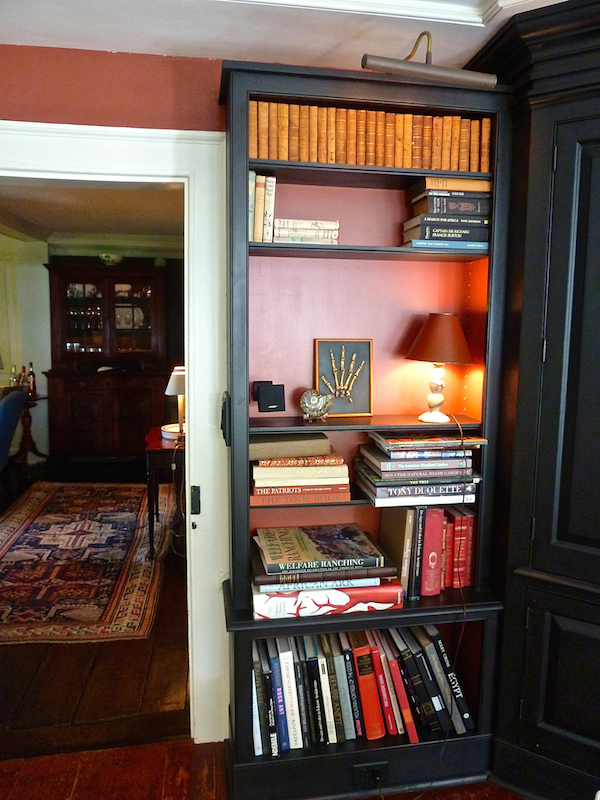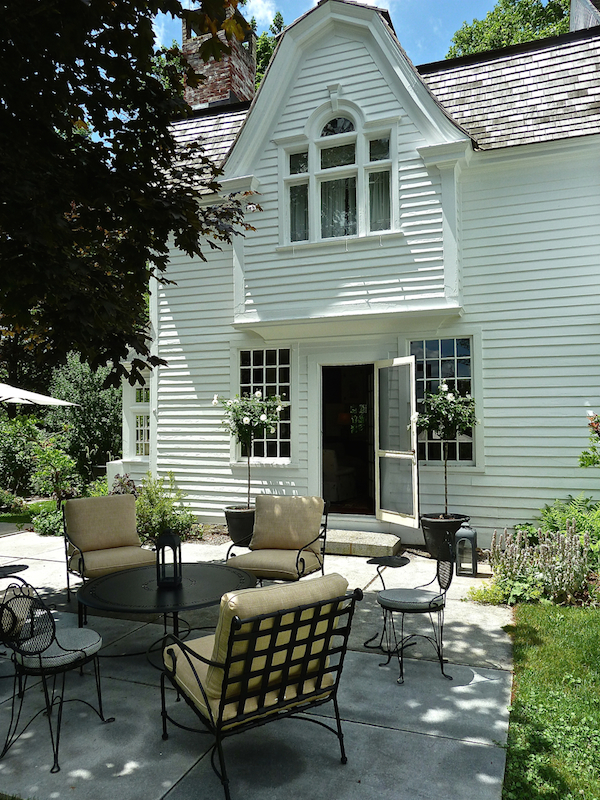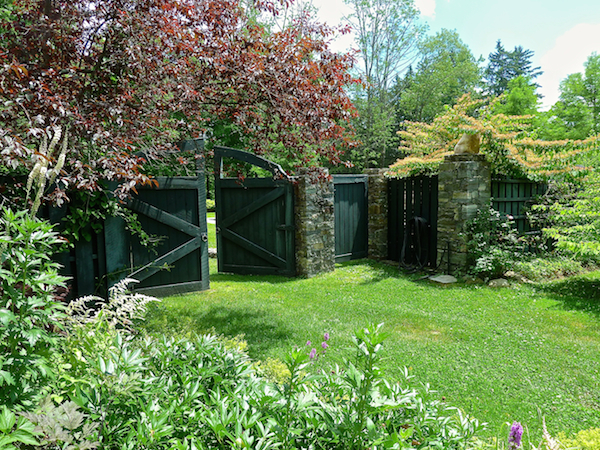 Always looking forward, she has a need-to-know thirst for what's new and what's next. And it's this infectious passion for every aspect of life, tempered with her vast knowledge of art, history and culture that makes her one of the most sought after hospitality designers in the world. I have written about her design for the penthouse suite at the Fairmont in San Francisco, her renovation of the landmark Hotel Bel-Air and her chic outdoor fabric collection The Comptoirs for Holland & Sherry.  She is a tough woman to keep up with but a few recent projects include the restoration of the lobby at the iconic Waldorf Astoria, where the hotel's historic past was melded with a modern outlook,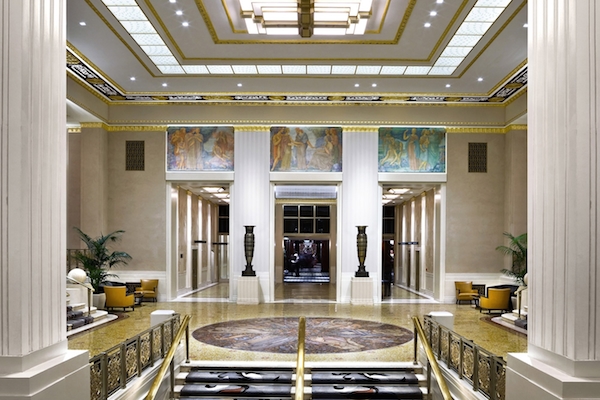 and the redesign of the the New York Palace lobby (ceiling below),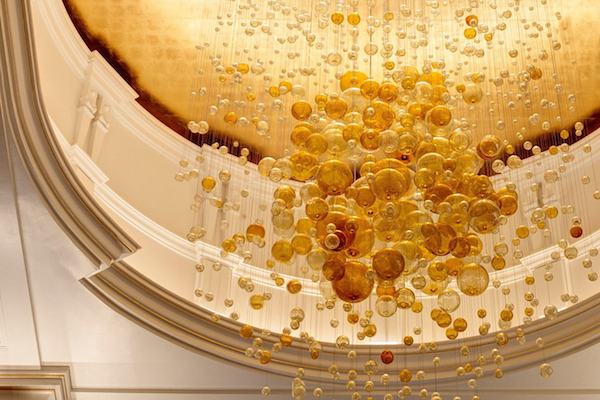 lobby lounge and sleek Troubles Trust Bar, a modern midtown retreat with rich leather paneled walls and a sleek liquid metal bar.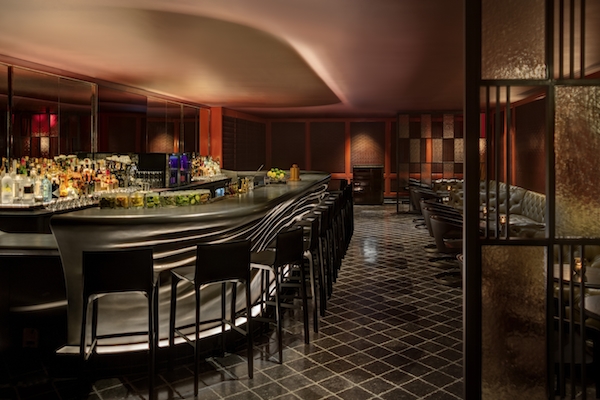 Originally constructed as a Greek revival mansion in 1842, Topping Rose House is now a charming inn in Bridgehampton where Champalimaud-designed interiors are an appropriate melding of historic and contemporary elements.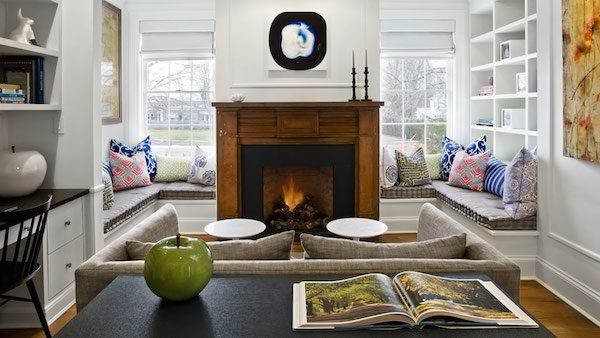 And in NYC, two upper east side brownstones and the Atterbury masion, formerly owned by the Whitney Museum, are being transformed into ten bespoke condominium residences with Champalimaud designed interiors.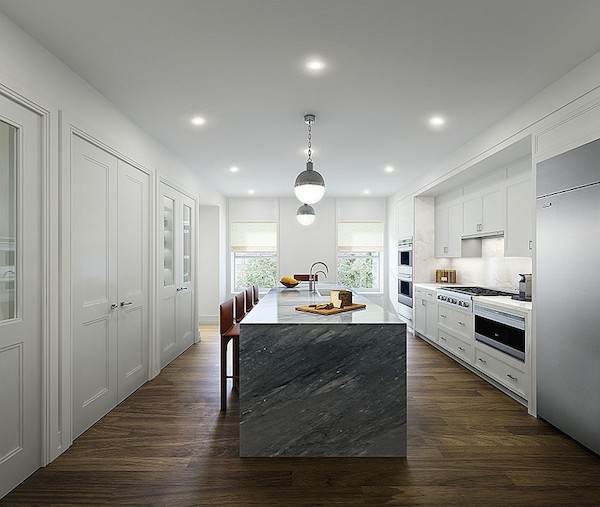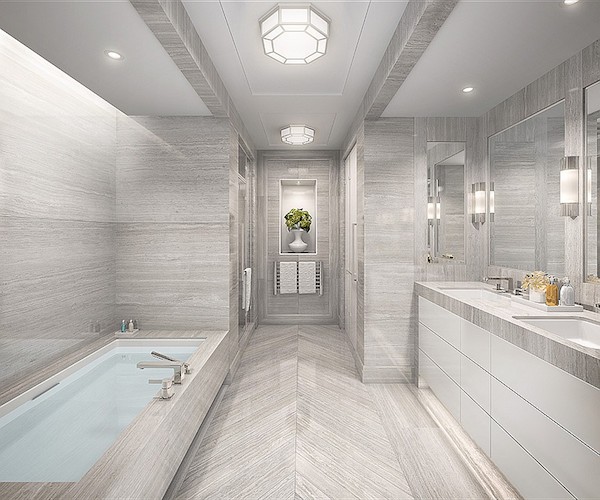 Alexandra is an inspiration, a towering talent who has managed to run a distinguished internationally respected design firm and still "keep it real" with integrity, humanity and a great sense of humor. Susanna and I thank you for taking the time to spend an afternoon with us in the country. We can't wait to see what you're up to next!