Proving the power of creative collaboration, hospitality designer Alexandra Champalimaud and fabric house Holland & Sherry have joined forces to create a chic new outdoor fabric collection. Such a sophisticated pairing could only be celebrated in the most stylish of venues. And the Elizabeth Street Garden, adjacent to the Holland & Sherry Bespoke shop in Nolita, proved to be such a place.
photo courtesy of BFA
At the launch party last week, hosted by the designer and Holland & Sherry group President Bryan Dicker, above, guests entered down a lantern lit pathway lined with dress forms bedecked in fashionable creations made of Champalimaud's The Comptoirs Collection.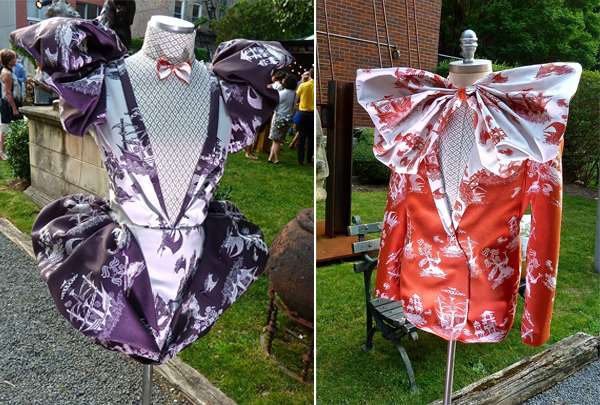 Scattered throughout were examples of the collection crafted into cushions and pillows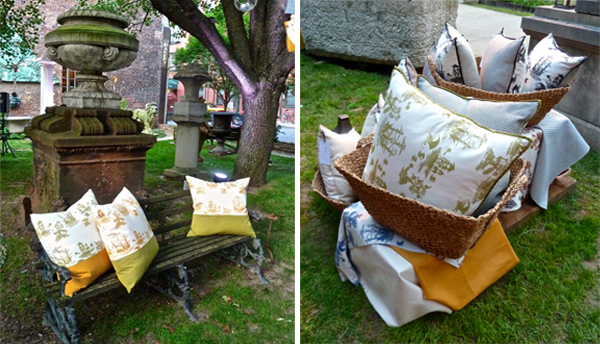 fashioned into fabric flowers among bouquets by a local florist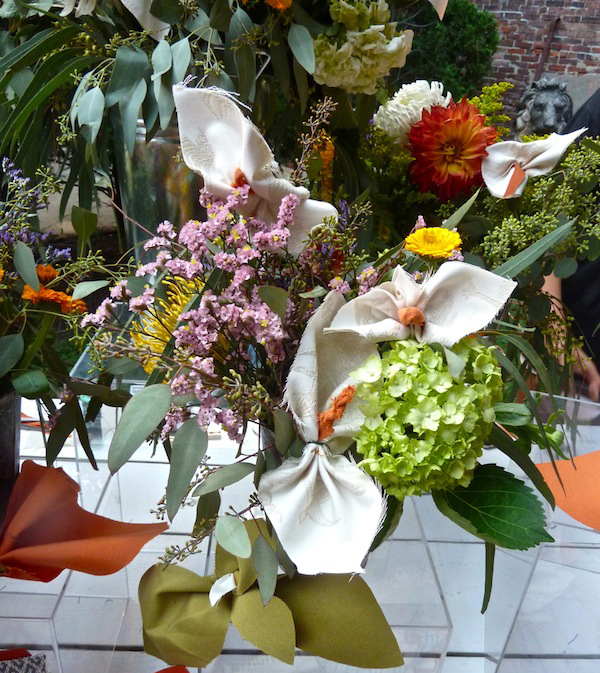 and cut into samples hanging from trees for the taking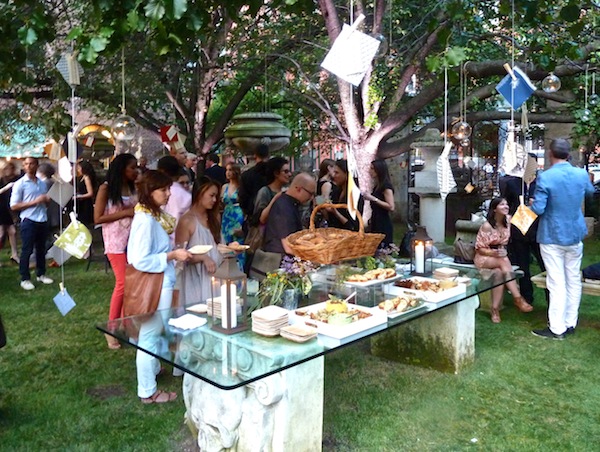 DJ Jonathan Toubin of New York Night Train provided rock and soul music with refreshing libations in the gazebo by the popular Parisian mixologists from the Experimental Cocktail Club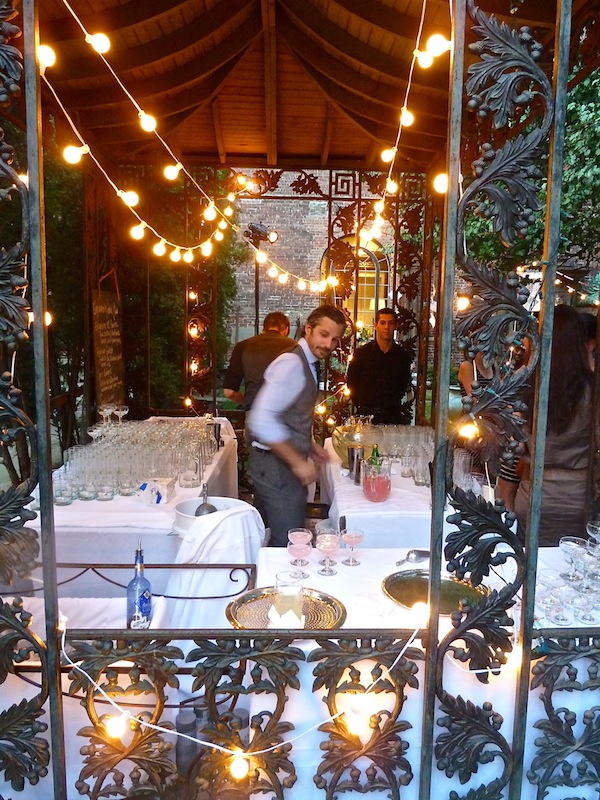 Many friends were also in attendance, including The New Traditionalists crew – here partners Brady Wilcox and David Harris with House Beautiful Senior Style Editor Orli Ben-Dor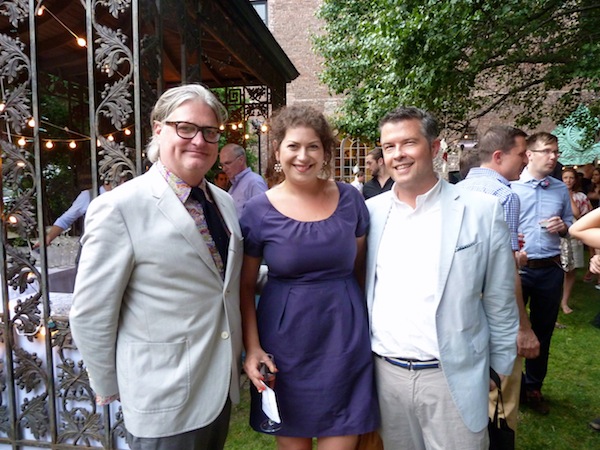 New Traditionalists partner Philip Erdos with Fortuny creative director and owner Mickey Riad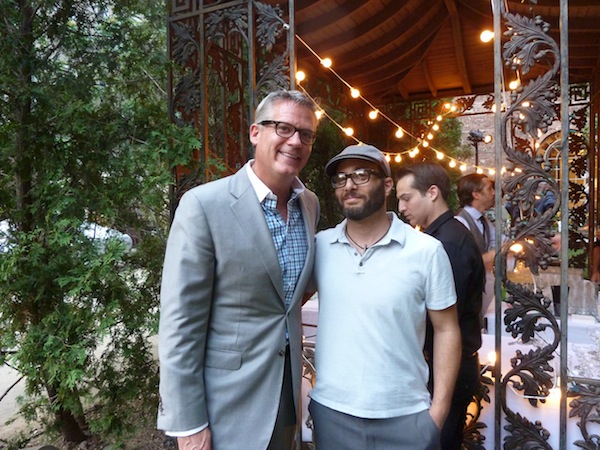 and Mollie Magill in client services, with Scott Procops, Social and Digital Media Manager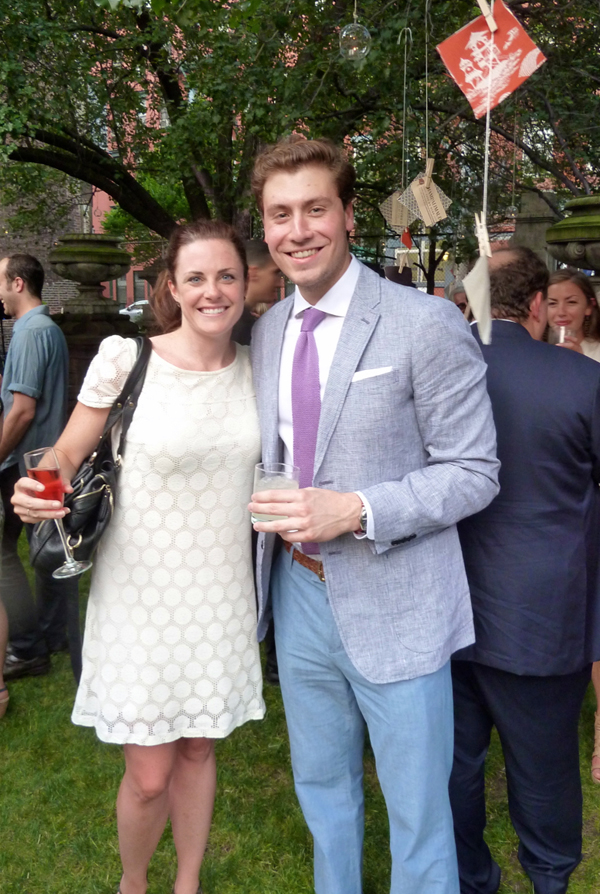 Champalimaud Designs specializes in high-end bespoke work that can be found in the finest properties around the world. From their recent redesign of the Hotel Bel-Air in Los Angeles to the renovation of the five-star Astor Hotel in China to their thoughtful restoration of the famous Fairmont San Francisco Penthouse Suite, they are particularly proficient in the "refashioning of historic properties, infusing spaces with useful modernity while maintaining integrity, character and spirit."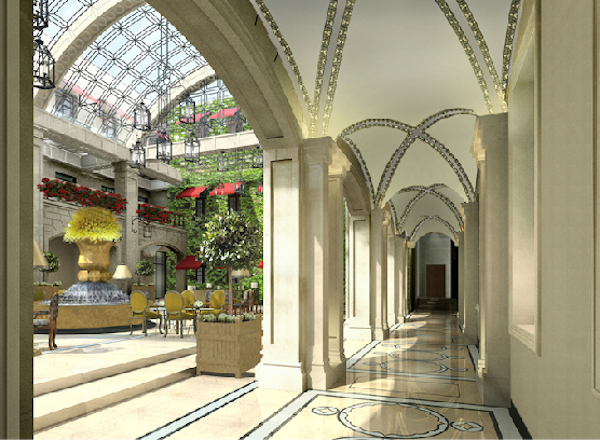 It is this blending of old and new, bringing forward a sense of history and reviving tradition for a gracious modern way of life that infuses The Comptoirs Collection. Named for an exotic spirit of travel and adventure, it is all about a sophisticated yet laid back style. Portuguese born Alexandra Champalimaud explained "The inspiration for the fabric line stemmed from 15th Century Portuguese explorations at sea, which led to the discovery of great new continents and ancient cultures. The fabrics, especially the Goa print, speak to the exotic and romantic. Holland & Sherry and I aimed to bring a fresh perspective to existing classic prints generated from this time, but punch them up in saturated, rich colors which makes them feel more modern."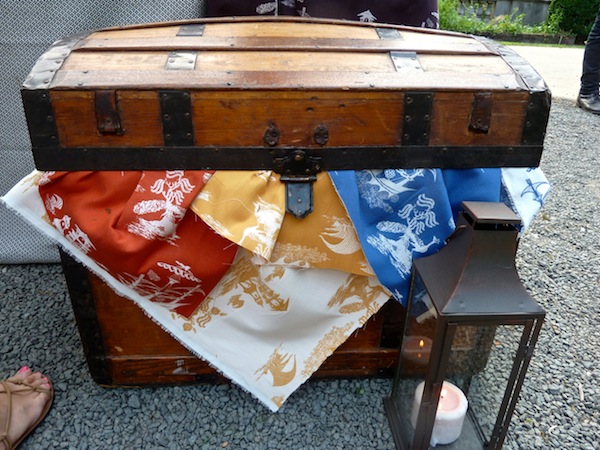 The fabrics are meant to lessen the divide between indoor and outdoor living. Each of the six fabrics represent the combination of high performance fibers with a luxurious quality textile appropriate for either venue. The signature pattern of the collection, Goa, above, and below with the textured linen-like Timor, is a modern interpretation of a classic chinoiserie.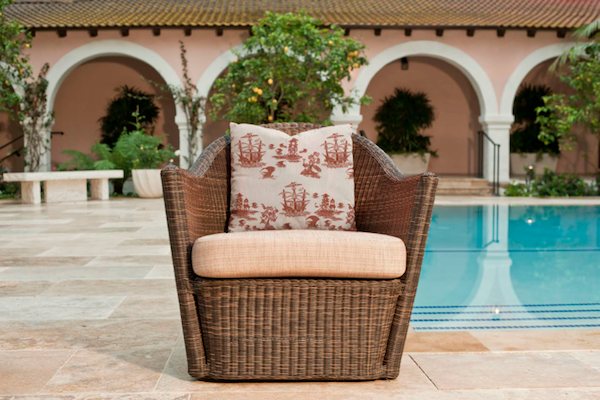 The other five fabric styles including a basket weave, a jacquard, a small diamond pattern, a solid and a beautiful sheer, available in select color ways, can all mix and match to create environments that weave effortlessly between interior and exterior spaces.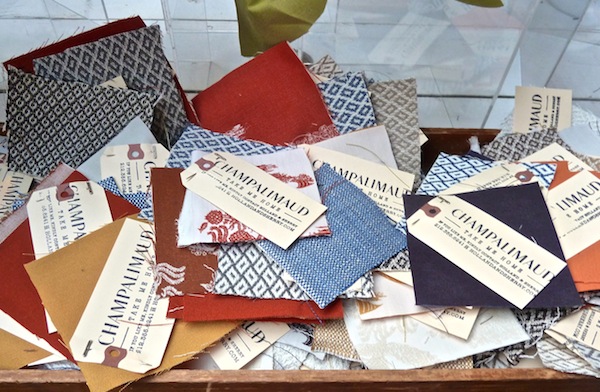 The full collection can be found in the Holland & Sherry showrooms. Creating outdoor living spaces just became a little chicer!