Rather like his own personality, Richard Keith Langham's interiors never take themselves too seriously. Yet they all possess an easy elegance and livable congeniality with an updated sense of tradition that isn't afraid to include a good dose of wit and whimsy.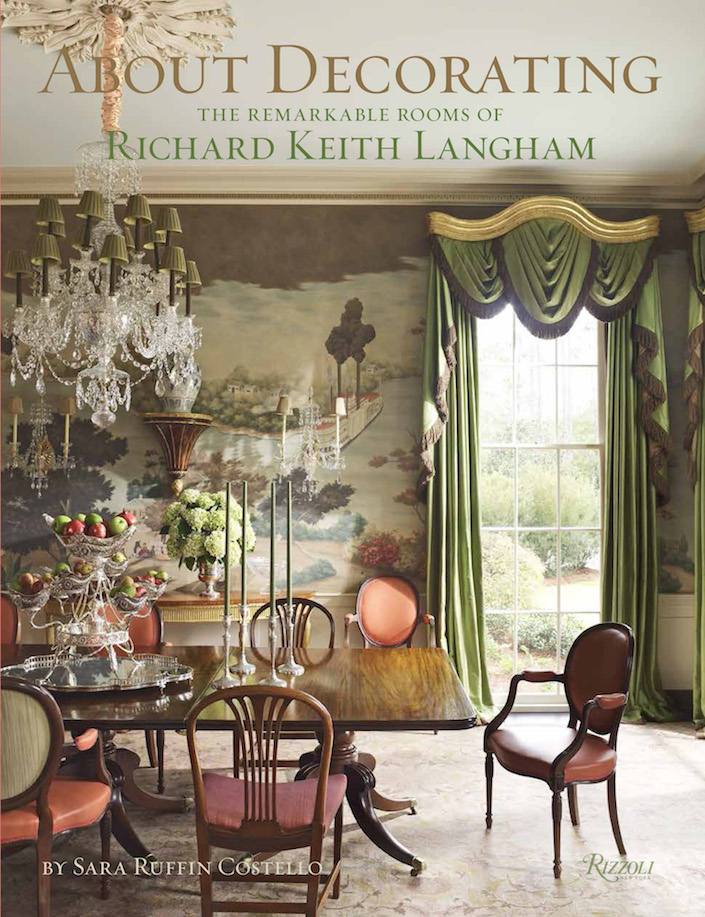 And like many of the designs in his first book, About Decorating: The Remarkable Rooms of Richard Keith Langham, Sara Ruffin Costello's text is fluent, easy-going and accessible with a wink. Covering work from Langham's esteemed thirty year career, the volume includes a wide range of projects from Florida to New England, country houses to city apartments, rural retreats to waterfront estates.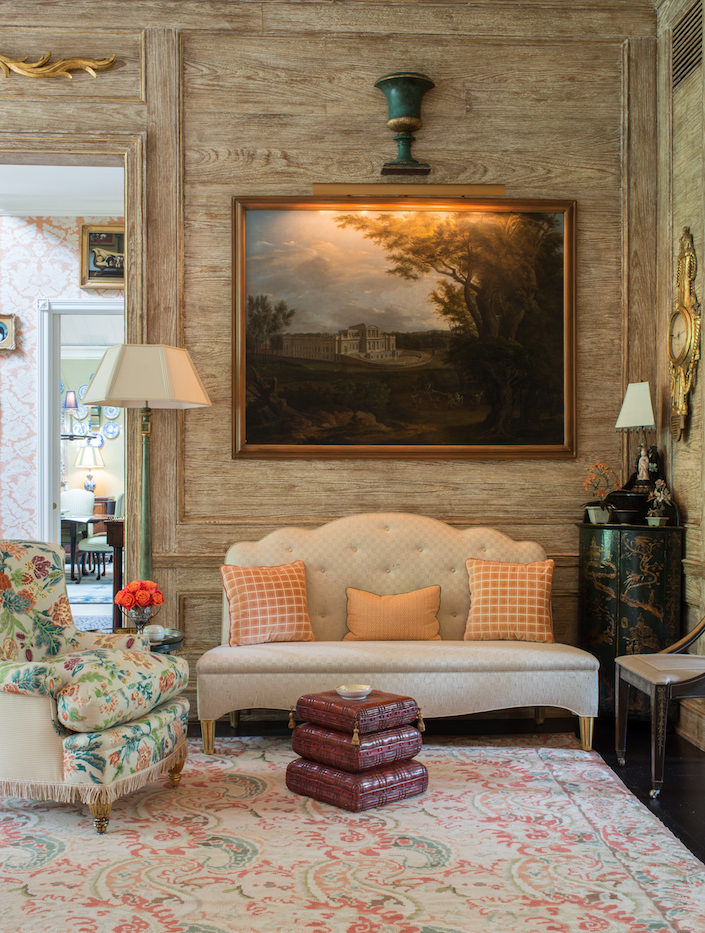 This pickled cypress living room in a house in Hattiesburg, Mississippi, above, feels aged and mellow yet full of fresh visual interest. Below, the neutrals of the paneled walls, patinated antiqued and classic toile are offset with the surprise gesture of a sweeping portière in sorbet hues with oversized tie back.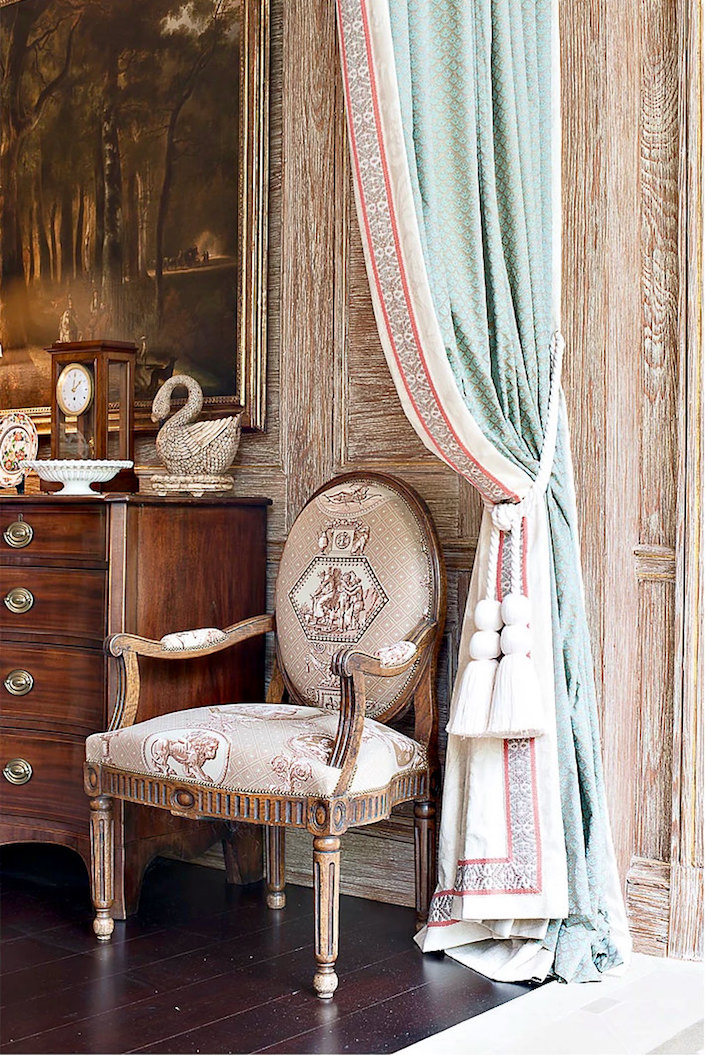 In a Jupiter Island, Florida renovation project, Langham infused the house with a delicious tropical palette layered with fun finds from local vintage haunts. With an apt simile, the text explains, "Like a good facelift, the results are triumphant; no one can tell how much work went in, just that she looks very good for her age."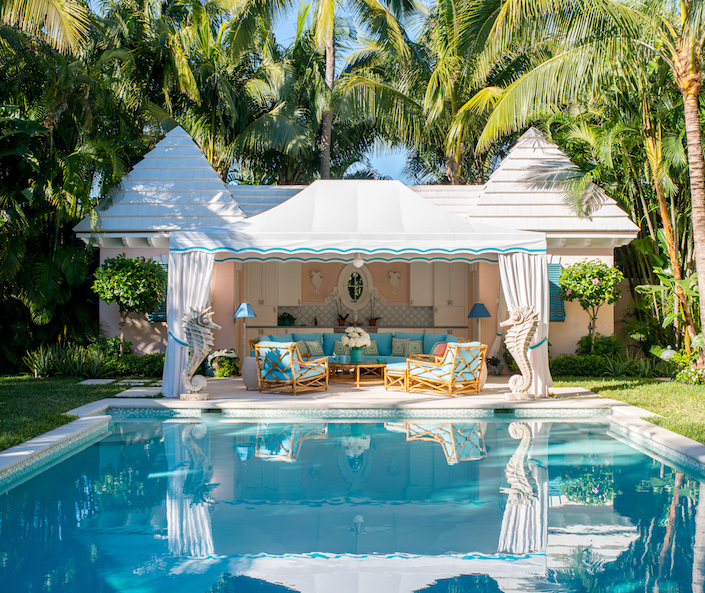 For a longtime client and her 1869 Italianate mansion in the Garden District of New Orleans, Langham created a luxurious blend of decadent elegance befitting the languorous appeal of the Big Easy.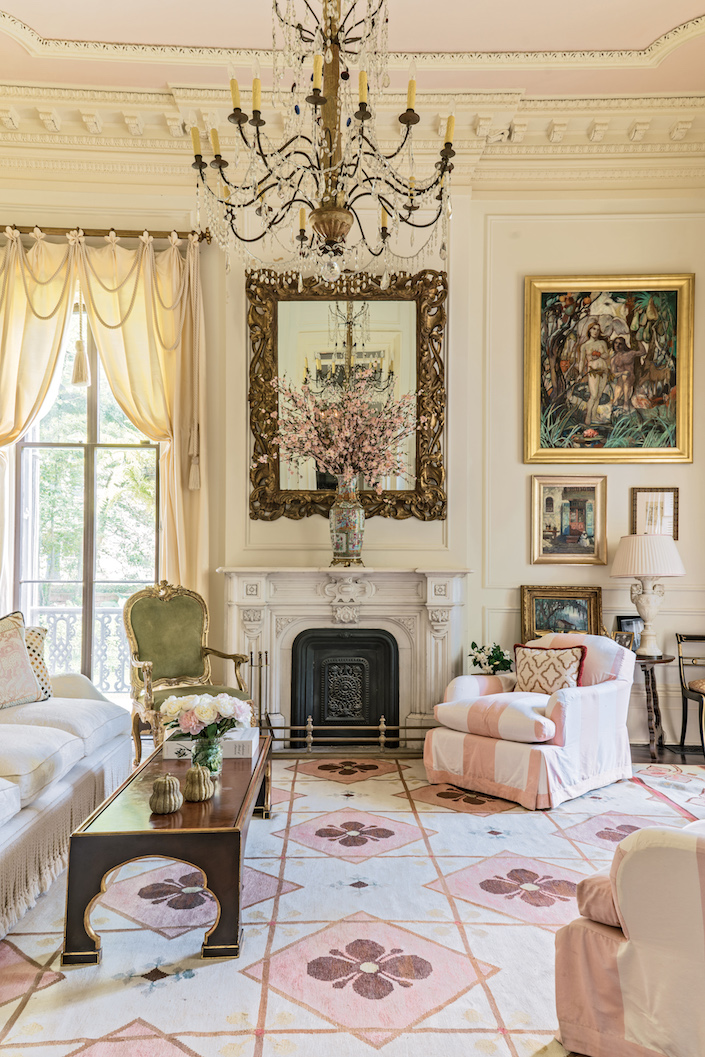 The formality of the John Fowler inspired curtains, above, is balanced by the casual striped slipcovers and fanciful large scale of the Langham-designed rug.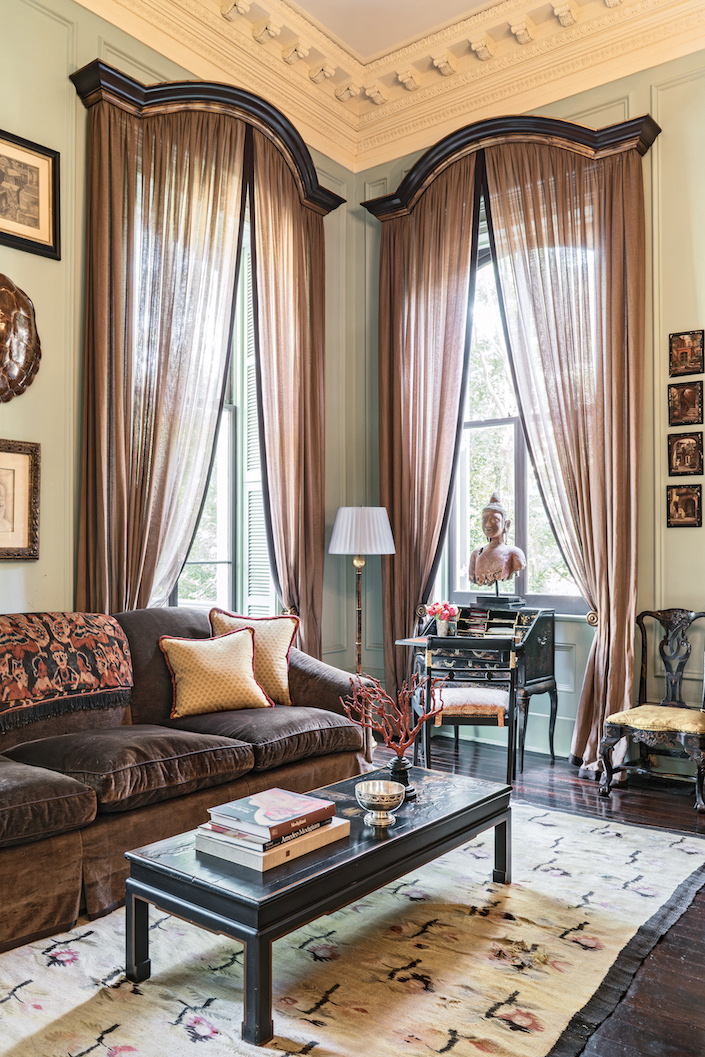 With sheer linen drapes capped by eyebrow pelmets, Langham infused the enormous dining room with a casual grandeur.  And in the bedroom, an exotic opulence lends cosseted comfort.
photos by Trel Brock
Having trained with Mark Hampton and Keith Irvine, Langham learned the ropes from past masters and yet also owes much to his genteel southern upbringing and his own "innate vision." With a fresh interpretation of the past, he creates singular rooms that have "personality, suitability and depth," the trifecta of decor that has helped him over the years create exciting and comfortable rooms that have stood the test of time.