Whether you're staying home or going out, dressing up or keeping it casual, there's a little something here for everyone! Starting with a little RED!!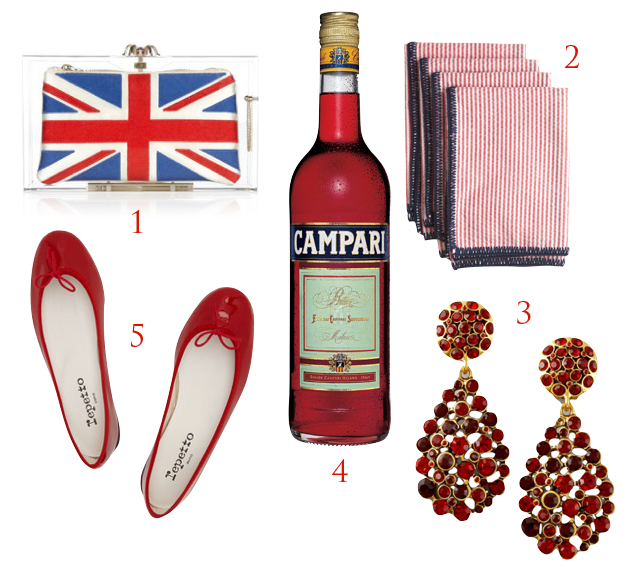 1) Charlotte Olympia London 2012 Pandora Perspex clutch (I know July 4th is all about independence from those Brits, but think Olympics) 2) Kim Seybert Seersucker Napkins (I own & love these) 3) Oscar de la Renta Crystal Teardrop Earrings 4) Campari – with soda on the rocks, with a splash of orange juice or in a Negroni, it's my favorite red summer cocktail! 5) Repetto BB patent-leather ballet flats
WHITE is always right!!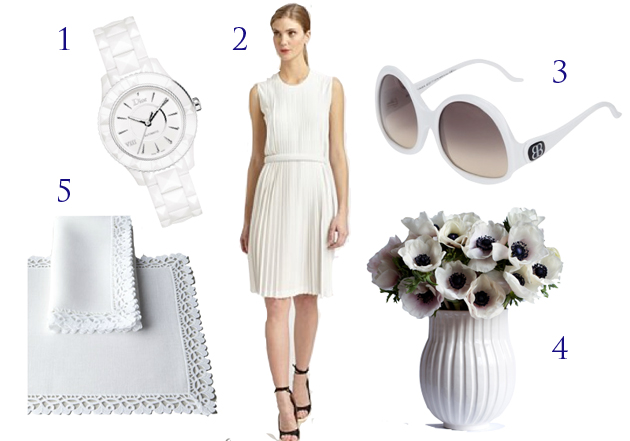 1) Dior VIII white ceramic watch 2) Jil Sander pleated dress 3) Balenciaga sunglasses 4) Frances Palmer Pearl collection fluted vase (my favorite vase for my summer bouquets) 5) Matouk "Ricamo" table linens
And last but certainly not least, nothing says summer quite like BLUE!!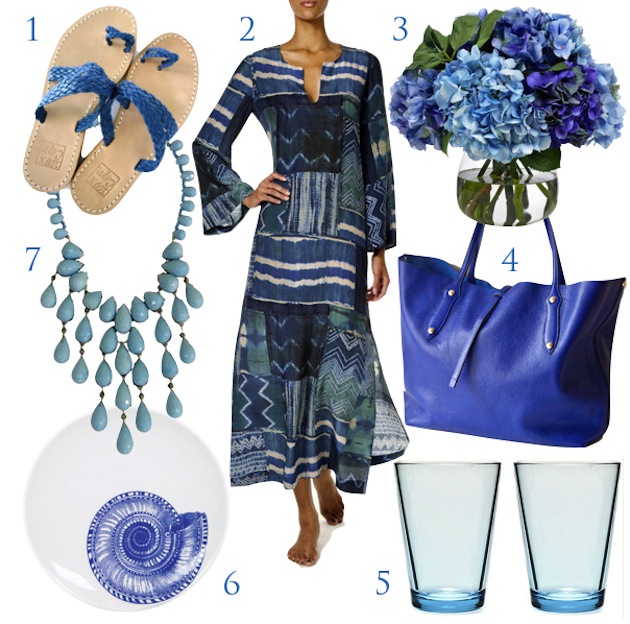 1) 100% Capri Doppio Incrocio Sandal 2) Irving & Fine Atlas Silk Caftan 3) Diane James Large Blue Hydrangea Bouquet 4) And George Royal Blue Leather Tote 5) Iittala Kartio large light blue tumblers 6) Caskata Shells Blue Canape Plate 7) Siman Tu Glass Turquoise Necklace
Wishing you all a very Happy 4th of July!
collages by Quintessence lifestyle blog