In perfect harmony with our summer weather, Terry is introducing us today to a special drink of the non-wine variety.
Welcome to the Hotel California – Tequila That Is!!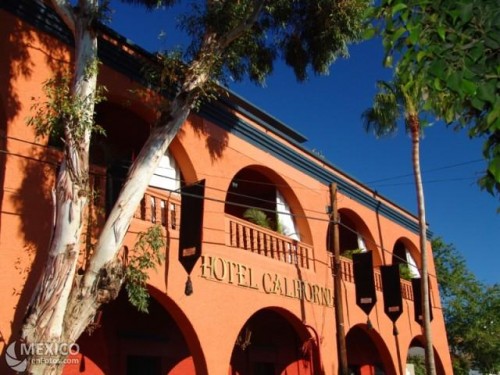 Hotel California Tequila has written its own romantic, magical story for generations.  First, a name of a beloved landmark hotel originally opened in 1950 in a lush desert oasis in Baja, Mexico.  Now it is a reborn as a brand of exquisite artisanal tequila that is sure to take its place among the most coveted and celebrated spirits on the market.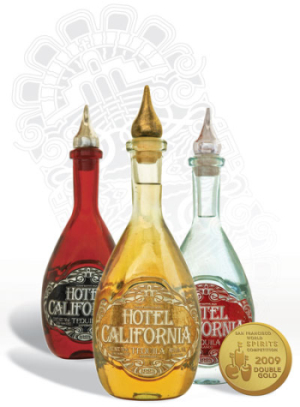 Hotel California Tequila, is 100 percent Weber blue agave tequila, and infused with a history as colorful as that of the boutique hotel for which it is named.  With one taste of the Hotel California Blanco and Hotel California Reposado you will discover how evocative tequila can be.    This morning at 11 am I was sipping away and it was heavenly.  It is silky and elegant with toasted vanilla.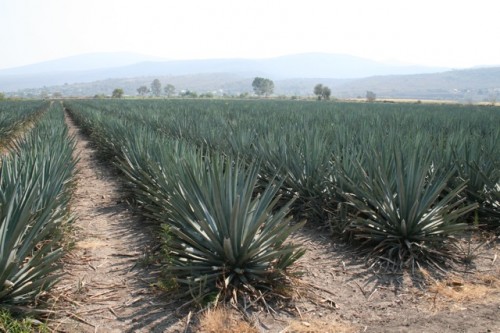 Mexican law is simple:  To earn its name, tequila must contain 51 percent of distilled spirit from the blue agave plant grown in government specified regions of Mexico.  All tequila shares this in common.  But this is where Hotel California Tequilas similarities to any other tequila end.  Hotel California Tequila is 100 percent Weber blue agave tequila, starting with select plants from more than two hundred pristine acres in the Jalisco, Mexico highlands that are distilled in small, boutique quality batches by workers intimately familiar with tequila production for generations.  The purest water sources ensure that the most important tequila component is flawless.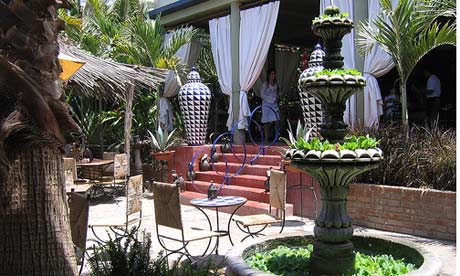 The hotel has origins as colorful as a Mexican sunset.  According to local history, a Chinese national named Chino Juan Tabasco built the hotel in 1950 as a destination inn to lure travelers to Baja.  During its life the hotel was home to a variety of enterprises and eventually fell into disrepair.  In 2002 Canadians John and Debbie Stewart took over the hotel, transforming it room by room to the boutique hotel that now is known for charming hostelry and destination dining.  The Stewarts partnered with Alejandro Blanco and David Weiler to create artisanal tequila worthy of the Hotel California name.
Signature Cocktails created by their Myxologist: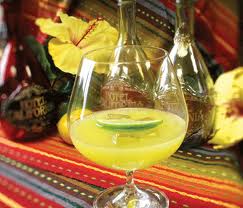 HEAVENLY HOTEL
Hotel California Blanco, Orange Juice and Lime
THE 5 STAR
Hotel California Anjeo , Orange Juice, Pineapple, Sour Mix, Agave Nectar
PINK LEMONADE (this sounds right up my alley)!!
Hotel California Blanco, Lemonade, Cointreau, Chambord
PEACH CHAMPAGNE ON ICE
Hotel California Blanco, Peach Puree, Bellini Mix, Prosecco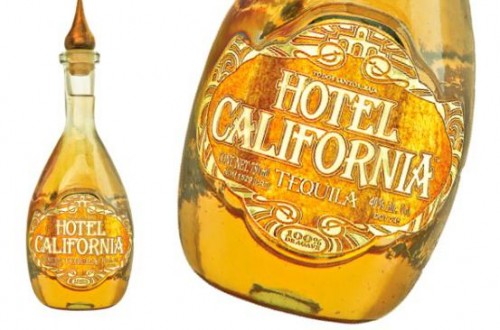 The packaging is one of a kind – The soul of Mexican artistry is evident in every bottle of Hotel California Tequila.  The hand molded bottles are thick walled works of artisan fired glass affixed with hand inked labels that recall the craft of Mexican silver smithing.  The bottles, topped with a weighty pewter stopper, create a look unlike any other tequila bottle on the market; its rustic appearance belies careful engineering to ensure the protection of the tequilas unique flavor.